The Netflix top 10 charter, Outer Banks, starred actress Madison Bailey, who made waves throughout the entertainment business with her performance of a lifetime.
She has been reflecting a lot of passion and enthusiasm in her works whether it be acting or photoshoots.
With more than 3 million Instagram followers, the star earned a spot among several of her co-stars.
She earned the spotlight on Variety's Power of Young Hollywood List of 2020 for her work as Kiara Carrera on the popular show.
Let's dive deep into this article to find out more about Madison Bailey. So without any further ado let's get started.
Madison Bailey Profile Summary
Name
Madison Bailey
Birth Date
29 January 1999
Birth Place
Atlanta, Georgia, United States
Age
24 Years Old
Height
Feet & Inches: 5'8''
Centimeter: 172cm
Meter: 1.72m
Weight
Kilograms: 58kg
Pounds: 128Lbs
Net Worth
$2 million
Profession
Actress
Father
Alex Bailey
Mother
Katherine Bailey
Marital Status
In a Relation
Girlfriend
Mariah Linney
Nationality
American
Who is Madison Bailey?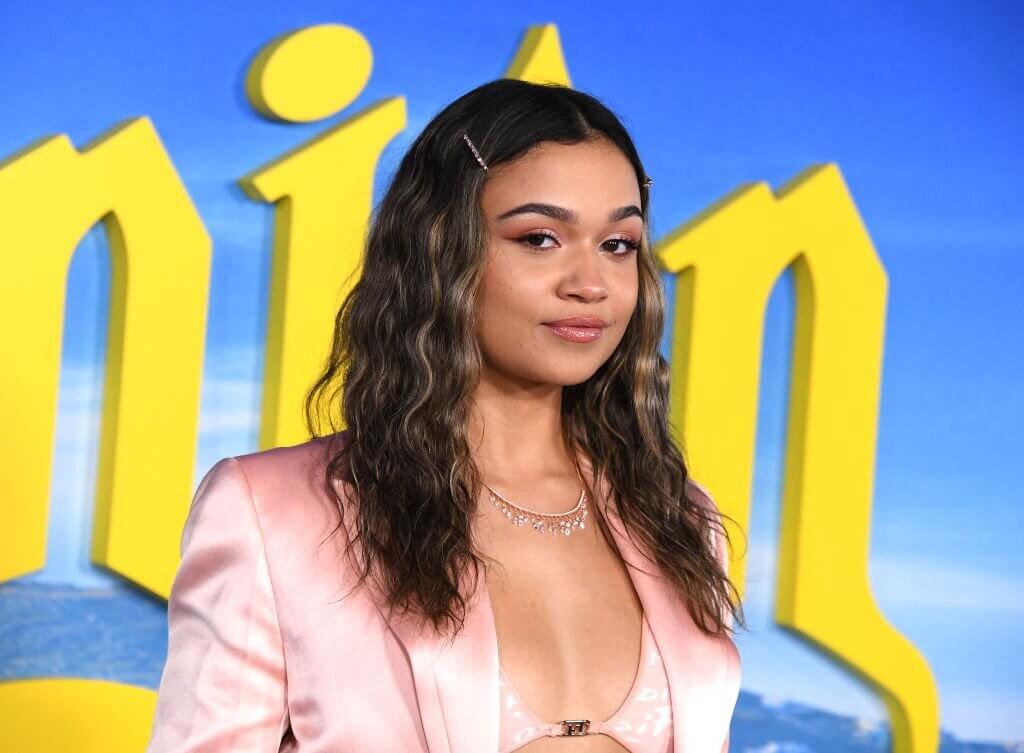 Madison Bailey is a television and film actress who is American. She gained notoriety most notably for her portrayal in the 2020 lead role of Kiara Carrera in the Netflix original drama series Outer Banks.
Bailey has made appearances in several films and television shows, including Constantine (2015), Swamp Murders (2015), Murder Chose Me (2017), and Impractical Jokers: The Movie (2020).
Is Madison Bailey Pansexual?
Madison Bailey came out as pansexual on June 2020. Which is an interview she said she feels "lighter" now that she can open up about her personal life.
Madison, who portrays Kiara on the Netflix series, said she's thrilled to be out and has never felt ashamed of her sexuality during an Instagram Live interview with Lacy Hartselle.
Her comments came shortly after she appeared to confirm her relationship with basketball star Mariah Linney from the University of North Carolina at Charlotte on TikTok.
Madison Bailey & Mariah Linney
We've been fawning over Madison Bailey and Mariah Linney's adorable romance ever since they made their love public.
The Outer Banks star, and Mariah, a UNC basketball player, originally met through TikTok in May when Mariah posted a flirtatious video about the actress.
Madison was touched by the compliment, so she began following Mariah on Instagram. They then DMed, set up a meeting in South Carolina, and the rest is history.
In an interview Madison opened up about their relationship:
"It's very serious, I care about her so much. I care about her family, her family is incredible. As a person, she's a very genuine, genuine person."
See Madison and Mariah's cutest moments below, which range from beach outings to dance videos on TikTok.
Madison Bailey Birthday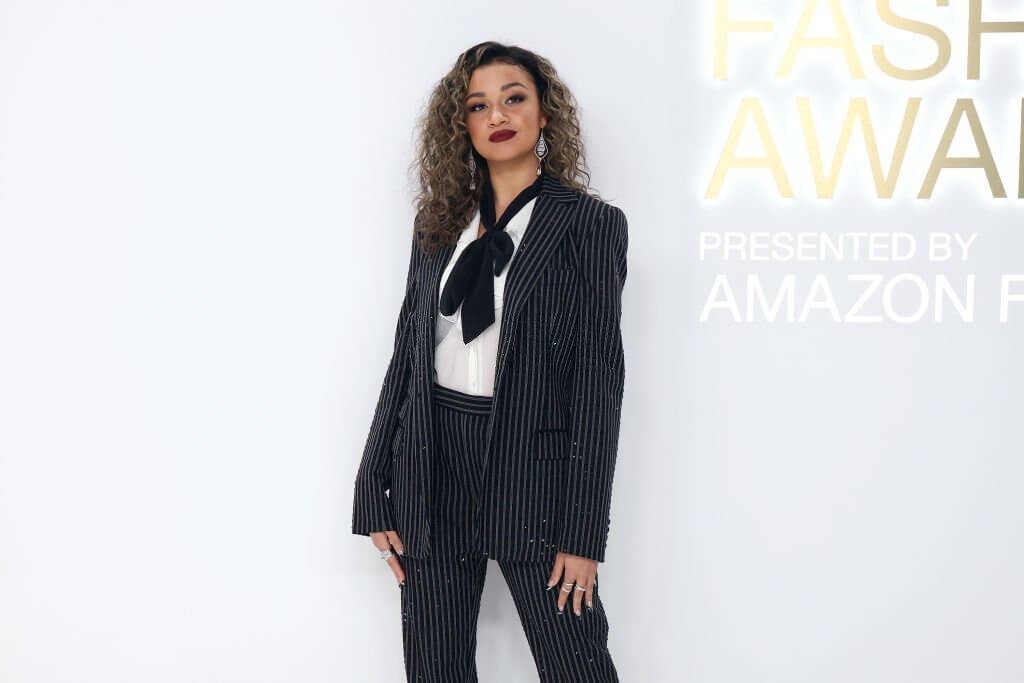 Madison Bailey was born on 29th January 1999 and is 24 years of age as of 2023. She was born in Atlanta, Georgia, United States, and holds American nationality.
Up until she was 13 or 14, she aspired to be a singer. She immediately understood that she was dreadful at performing in front of others.
Bailey consequently decided against making singing her career.
Madison Bailey Parents
She was adopted by her foster parents Mary Katherine Bailey and Alex Bailey and then moved to Kernersville, North Carolina.
Twelve years after welcoming their son into the world, Mary and Alex started caring for foster children. Madison was the youngest of seven children they reared.
The youngest of the family's seven children is named Madison. She also goes by the moniker "Maddie."
Madison Bailey Age
Madison Bailey is currently 24 years old as of the year 2023. She just turned 24 this January, as she was born on Jan 29, 1999.
According to this, we can easily say that the actress is 24 years old.
Madison Bailey's Role In Outer Banks
Madison claims that the North Carolina-based television program Outer Banks has many similarities to her area.
She told L'Officiel:
"I'm from a small town, it was interesting. You see the topic on the show of the class divide between the Pogues versus the Kooks.

They're not called Pogues and Kooks, but you know exactly who they're talking about.

I liked it because you don't see [the North Carolina version of] that often… I connected to it 100 percent like I know every single one of these people."
Madison read the show's screenplay and fell in love with Kiara's character. She enjoyed the fact that she liked to hang out with men and that Kiara had a strong personality.
Madison was sick of acting out the part of the diva cheerleading girl all the time.
Madison Bailey Career
At age 15, Bailey changed her career goals from singing to acting and modeling after experiencing stage fright while performing in front of others.
She started her acting career in 2015, making appearances in TV shows like Mr. Mercedes and Constantine.
Bailey was given the role of Wendy Hernandez in the CW science fiction TV series Black Lightning in 2018, which she played for two seasons.
Wendy Hernandez is a teenage metahuman with the capacity to control and manipulate the air.
She has played Kiara "Kie" Carrera on the Outer Banks mystery drama series on Netflix since 2020.
Also Read: Lily McDowell Actress Biography
What is Madison Bailey's Net Worth?
Madison Bailey estimated net worth for 2023 is $2 million approximately as of 2023. Her estimated net worth for the previous year 2022 was $1 million approximately.
She has worked extremely hard after switching her career from being a singer to being an actress. Her stage fright did not let her quit.
Bailey estimated annual income is $1 million approximately. She will significantly see a rise in her net worth in the future.
Also Read: Heather Storm Actress Biography
Madison Bailey Height & Weight
Madison Bailey is 5 feet 8 inches or 172 cm tall and weighs around 58 kg or 128 lbs. She is an extremely gorgeous and charming personality.
Bailey has wavy light brown hair and an adorable smile. She likes to keep herself as natural as possible and doesn't want to get any surgery.
We appreciate you reading this article. Kindly share your thoughts in the below comment box.
Next Read: Evaluna Montaner Actress Biography