Who is Maggie Siff?
Maggie Siff is a famous actress who comes from the United States of America. She is so famous due to her extraordinary performances in different types of films. She was also awarded many awards due to her roles.
Maggie has appeared in Mad Men, Sons of Anarchy, Then She Found Me, and many other famous films. She has also amassed a lot of wealth and living a luxurious life.
Early Life of Maggie Siff
Maggie Siff was born on June 21, 1974, in New York City, the United States of America.
She belongs to a Jewish family and she considers herself Culturally Jewish due to her upbringing in the Jewish family of her father. Her father was a stage actor.
Specifically, Maggie's father comes from Russia and he is Jewish, while her mother is an Irish–Swedish Protestant.
She got her early education from a high school in New York named The Bronx High School of Science.
Subsequently, she joined the women's liberal arts college Bryn Mawr College. In 1996, she graduated from there with a major in English.
She also enrolled in Tisch School of the Arts which is a liberal arts school at New York University.
Maggie Siff Career
Initially, Maggie Siff appeared in the Season 2 of the American drama-television series Rescue Me and played the role of Alcoholics Anonymous.
Afterward, she appeared in Grey's Anatomy, and Law & Order. She also played role in the American crime drama television series Law & Order: Special Victims Unit.
Maggie played a life-changing role in Mad Men in 2007-2008. In that movie, she appeared as Rachel Menken Katz, and due to this role, she got the opportunity to be a part of several other movies.
She was nominated for Screen Actors Guild Award for Outstanding Performance by an Ensemble in a Drama Series.
In 2008, Maggie performed in the American action crime TV series Sons of Anarchy and played a role as Dr. Tara Knowles.
Later on, she also played in the American medical television drama series Nip/Tuck. In this series, she played a role of a burned-up sufferer.
Maggie also played her roles in other films like Push, Then She Found Me, Concussion, Funny People, and Leaves of Grass and played different roles such as Psychic Surgeon, Lily, Sam Bennet, Rachel, and Rabbi respectively.
Subsequently, she appeared in the American drama television series Billions released in 2016. Next year, Maggie appeared in Next Percent More Humid.
She also narrated one audiobook Gwendy's Button Box.
In 2018, she worked for the American financial advisory company Betterment, where she provided her services as the television spokeswoman.
Recently, she worked as a voice artist for Polly Plat's The Invisible Woman.
Maggie Siff Personal Life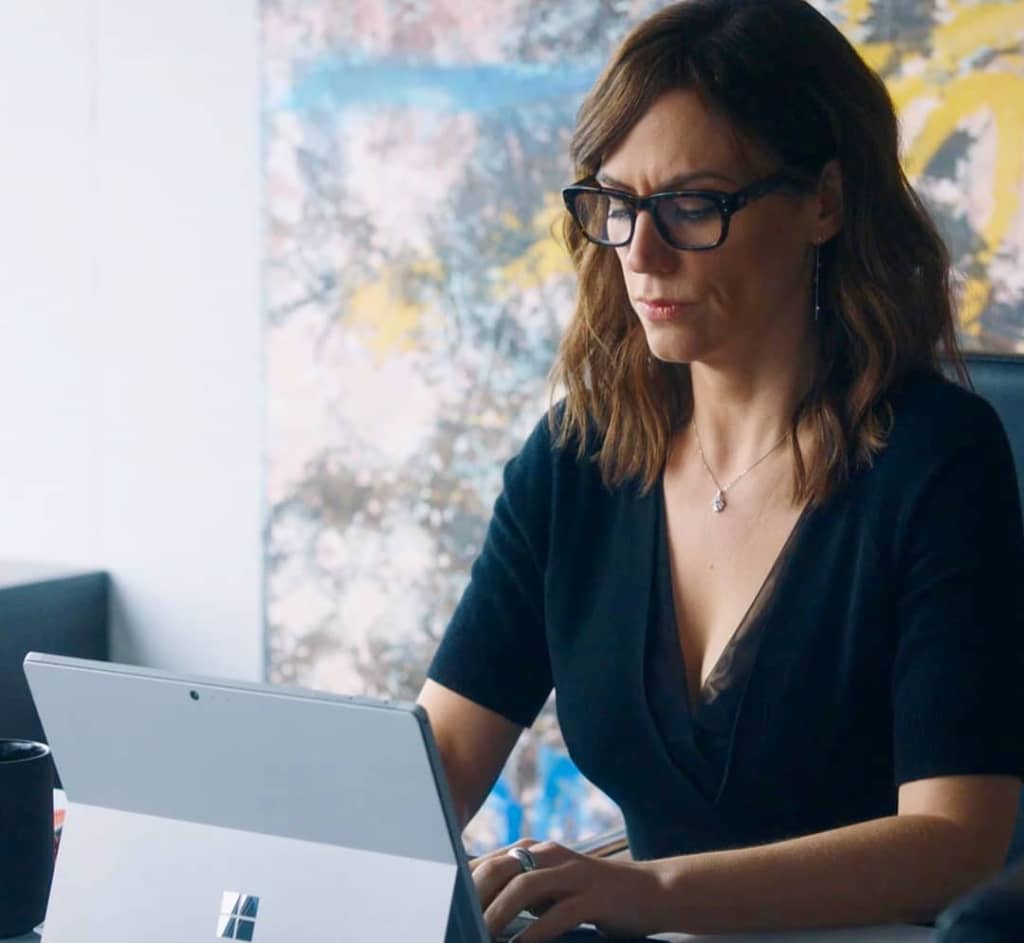 Maggie Siff married her husband Paul Ratliff. Although their marriage date is not confirmed, it is reported that they married in 2012.
Her husband is an American psychologist and a mental health practitioner, who is majorly known as the husband of Maggie.
After one year of marriage, she was expecting her first child. Later on, she was blessed with a daughter Lucy. It is said that she has a very good relationship with his husband.
They are living their romantic life so peacefully.
Her hobbies are singing and traveling. Despite all this information, most of the perspectives of her life are unshared.
Next Read: Who is American Actress Christina Schwarzenegger?
Maggie Siff Net Worth
Maggie Siff estimated net worth as of 2022 has been estimated to be $6 Million US Dollars. This is just an estimation as she didn't utter her net worth.
This estimated net worth has been calculated while keeping in mind her diverse sources of income.
This amount has been passed through several confirmatory tests and is very highly unlikely to be wrong.
This amount does not come as a shock to her fans when they look at her successful career. Maggie might be earning from other sources.
Also Read: Who is American Actress Kate Nauta?
Physical Appearances
Maggie Siff is a very beautiful actress. It is reported that her weight is 57 kg and her height is 5 feet 7 inches. Her skin color is fair while her body type is reported to be an hourglass.
Maggie's body measurements are 36-25-36 inches.
Social Media Appearance
Maggie Siff is a well-known actress. There are a great number of followers on social media. Her fans love her for the amazing personality and ambiance that she carries around her.
Maggie is an actress and seems quite busy with the schedule of her career, that's why she has not any official social media account.
We found many fan pages and accounts, but wonderfully there are thousands of followers on these accounts.
Regarding one of the Facebook pages, it was not updated since 2015, but there are abundant of her updates on Instagram. There, her photos and updates can be found.
Apart from followers count, the response rate on the posts is also high as many photos or posts are liked and shared repeatedly.
As of 2022, her social media follower stats are as follows:
Instagram – More than 26.9 thousand followers
Facebook – More than 120 thousand followers and likes
Twitter – More than 6.5 thousand followers
Hope you enjoyed reading the biography of actress Maggie Siff. Let us know your experience by sharing your feedback with us.
Also Read: Who is American Actress Brigid Brannagh?