Maite Perroni Beorlegui (born on 9 March 1983) is a famous actress, producer, and songwriter who has won millions of hearts through her astonishing performances in the film industry.
In this post, we will read Maite Perroni Beorlegui's age, height, weight, parents, husband, children, career, movie, net worth, and social media.
Profile Summary
Name: Maite Perroni Beorlegui
Birth Date: March 9, 1983
Birth Place: Mexico City, Distrito Federal, Mexico
Age: 40 Years
Profession: Actress, Singer, Songwriter, and Producer.
Education: Graduated
Brothers: Adolfo and Francisco
Boyfriend: Andrés Tovar
Nationality: Mexican
Residence: Los Angeles, California
Who is Maite Perroni?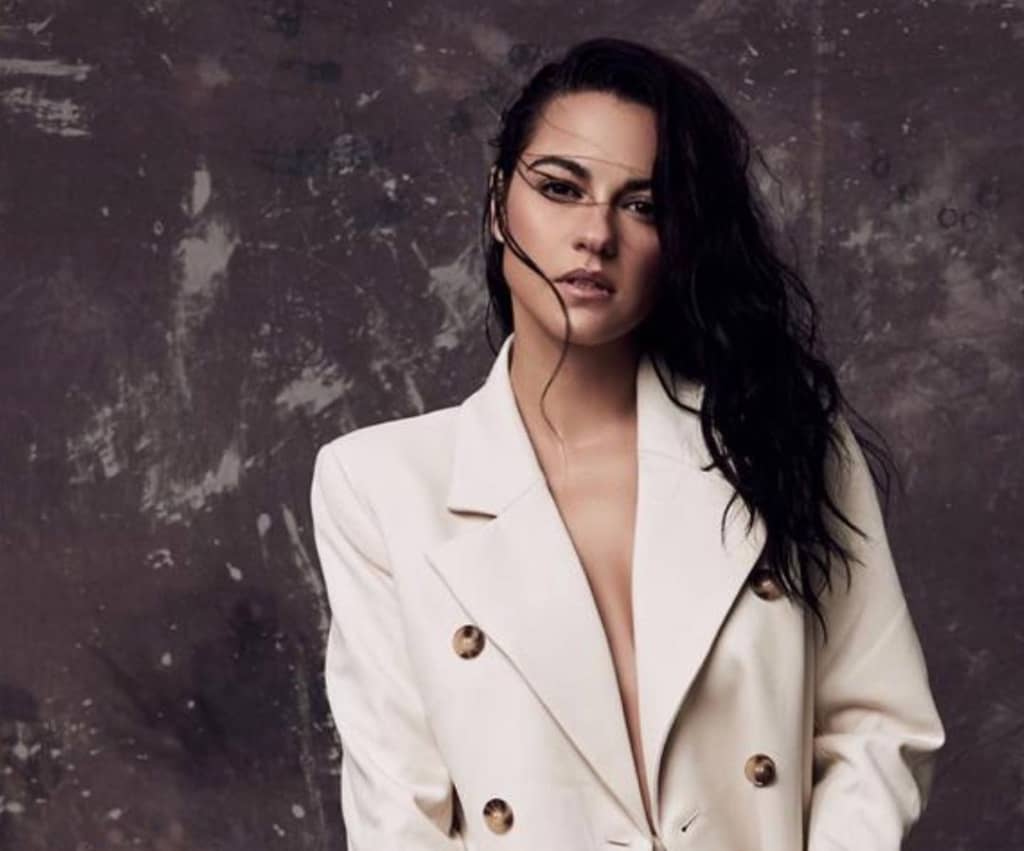 Maite Perroni is a renowned Mexican actress, producer, songwriter, and singer.
The gorgeous actress came into the limelight in 2004 after she became a member of the Latin Grammy-nominated Latin pop group RBD.
Since 2009, Maite has been spotted globally after she was named "The New Queen of Telenovelas" by Univision.
Maite Perroni has even won the Premios TVyNovelas of Best Actress of the Year for her work in Antes muerta que Lichita.
She gained huge popularity with her recent appearance in the Mexican telenovela Rebelde and the Nextflix series Dark Desire.
Early Life of Maite Perroni
Maite Perroni was born on March 9, 1983, in Mexico City. She grew up in Guadalajara until age 12 when her family moved back to Mexico City.
She has two younger brothers, Adolfo and Francisco.
In early childhood, Perroni had an inclination towards acting and appeared in many TV commercials and in some music videos.
In school, she was involved in acting, art, singing, and dancing. She also participated as a dancer in a Disney Channel show.
After graduating from high school, Perroni signed up for the Centro de Education Artística (CEA), an acting school run by Televisa, and signed up for a three-year course, though it only took her two years to complete.
She graduated and landed the role of Guadalupe "Lupita" Fernandez, in the Mexican telenovela Rebelde. The series lasted three seasons.
Maite Perroni TV Career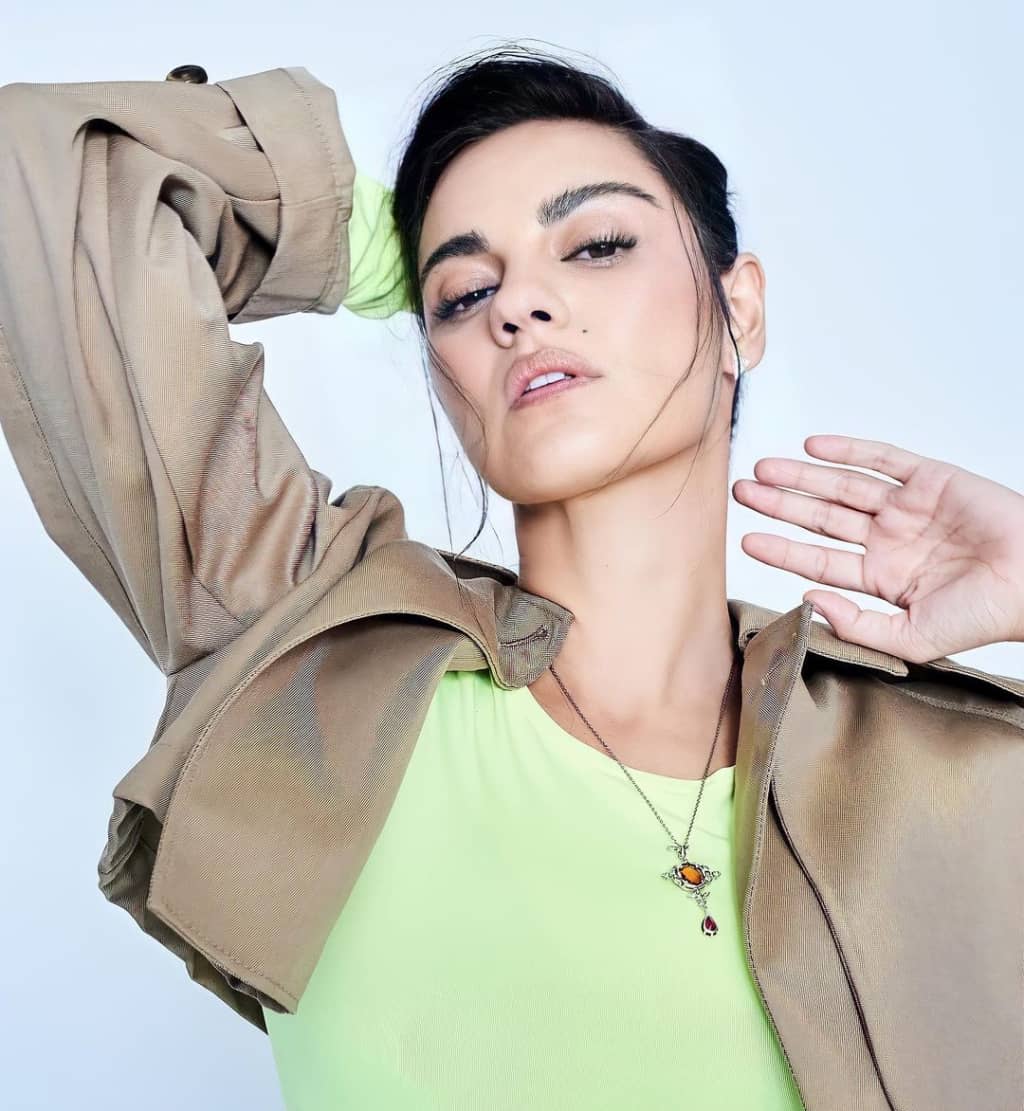 Maite's TV career began with the show the musical group RBD, which featured Maite as a lead singer. She helped carry the group to worldwide recognition and acclaim.
They won several awards, including "Best Group of the Year," "Best Album of the Year," "Best Concert," and "Best Song of the Year."
Maite Perroni Acting Career
As an actress, Perroni's career began in 2004 when she starred in the telenovela "Rebelde." and then she has starred in numerous television series.
She gained acclaim in 2009 when she was named "The New Queen of Telenovelas" by Univision. In 2016 she won the Premios TVyNovelas of Best Actress of the Year for her work in Antes muerta que Lichita.
She is more recently known for starring in the Mexican telenovela Rebelde and the Netflix series Oscuro Deseo.
In the Mexican comedy film "Doblemente embarazada" (Doubly Pregnant), Maite is the lead actress and associate producer.
The film was released in December 2019, with more than 500,000 viewers in theaters. It is now available on Amazon, Prime Video, and Pattaya.
The film was ranked in the Top 5 most-watched films in its release month on such platforms.
Maite Perroni Music Career
She released her first solo album in 2013, entitled "Eclipse de Luna" (Moon Eclipse). The music video for the album's first single "Tu y Yo" was released during the "Premios Juventud 2013" (2013 Youth Awards), which was broadcast on Univision and was watched by over 13 million viewers.
The CD reached #2 in the USA Latin Pop Charts.
In 2017 she released her single "Loca" for which she won several awards such as Gold Discs due to the high digital sales of the song in Mexico, Spain, Colombia, Argentina, and Chile.
The official video has over 300 million views on YouTube.
Through the musical group she was a part of, RBD, she is a recording artist, performing sold-out concerts throughout Brazil, Mexico, Spain, and Ecuador.
Her first solo album, Eclipse de Luna, was released on the Warner Brothers label in August 2013 and was considered a commercial success.
They have sold over 15 million albums worldwide, and have embarked on various international tours including shows throughout Latin America and Europe.
It quickly climbed to number 3 on the Mexican Albums Chart and number 2 on the Billboard Latin Pop Albums chart.
Beauty Queen of Mexico
Renowned for her beauty, Maite was selected to be among the top ten of the "100 Most Beautiful Faces 2016" by TC Candler – the only Mexican on the list for five years in a row. She has starred in the hottest, most popular "Telenovelas" (Soap Operas) for over a decade.
Maite is also an award-winning recording artist, performing sold-out concerts throughout Brazil, Mexico, Spain, and Ecuador.
Her latest CD, on the Warner Brothers label, released in September 2013, was an instant success and quickly reached #2 on the Billboard 100 charts.
She has hosted prestigious awards shows such as the 2019 "Lo Nuestro Awards" and "The 25th Annual Hispanic Heritage Awards Ceremony."
Her popularity was cemented in 2008.
She was selected by Mexico's youth to become one of the first Latin women to have an iconic Barbie doll fashioned after her. The Maite Perroni Barbie was a success in Mexico, the USA, Latin America, and Spain.
Maite Perroni Personal Life
Maite Perroni is an unmarried woman as of early 2023. However, she is in a relationship with her boyfriend Andrés Tovar who is a well-known producer.
Before him, she dated Chilean musician and producer Koko Stambuk from 2013 to 2020.
Maite first dated Guido Laris in 2005, and then ended the relationship in 2008. After this, she met Eugenio Siller with whom she shortly ended her dating journey in 2009.
Just after, she got engaged in another relationship with Carlos De La Mota. However, this also got ended within a year.
Besides this, Maite also dated Mane De la Parra from 2010 to 2012. Talking about the conclusion, it wouldn't be bad to say that Maite loved being on a date with someone.
Yet, she has officially dated about six people, but is still unmarried.
Most probably, Maite hasn't got her desired partner with whom she can make her family. We hope good for her further relationships. Currently. Maite resides in Los Angeles, California, USA.
Maite Perroni Net Worth
Maite Perroni estimated net worth is $5 million US Dollars. She has earned this huge capital after her day-night efforts.
Her appearances in a number of films and TV series are enough to let her earn millions of income. Besides this, she earned massively with some secondary sources.
Maite also earns as a social media influencer as she has millions of followers on her social media handles.
Apart from it, she would have surely earned huge amounts by doing brand promotions and advertisements. This is not enough; she has more sources from where she generated a good value for her.
Maite has shown her financial potential through her lifestyle. She owns expensive and branded products. At all, she has sustained herself as an independent woman who can do anything she desires.
Next Read: Lorena Herrera Mexican Actress & Singer Biography