A young age can be too much to handle. Not everyone does it gracefully whereas some can adjust to it extremely confidently. But none can deny, handling so much fame at a young age can be too burdensome.
Let us know about a personality who became famous at the tender age of adolescence!
Who is Malachi Barton?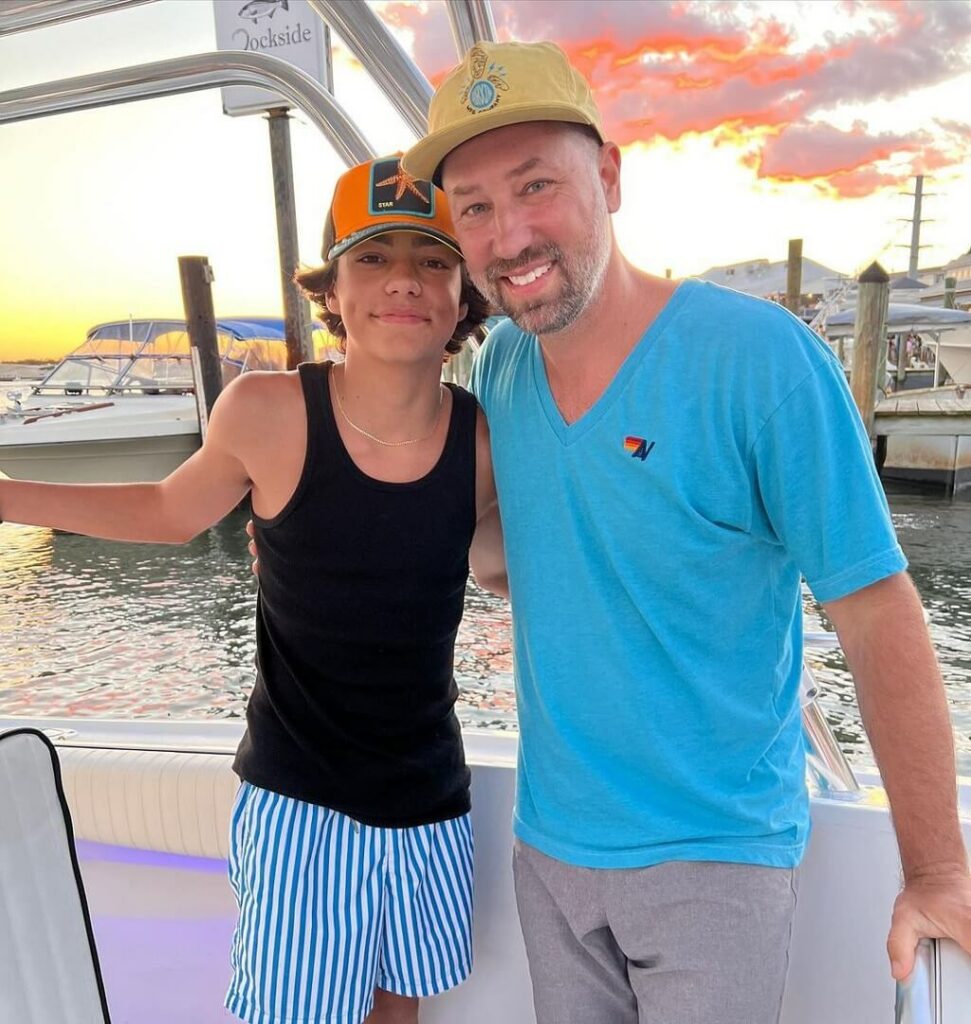 Malachi Barton is the hilarious 'Stuck in the Middle' character 'Beast Diaz,' a boy of Hispanic descent.
He is also popularly known as the talented son of American Idol season 8 contestant Felicia Barton, who received a lot of support on the show from her fans.
However, he has gained a lot of attention due to his character of Colby in the Disney series titled, The Villains of The Valley View in the year 2022.
Early Life of Malachi Barton
Malachi Daniel Barton is a young, talented star. He is a child actor and has been working since a young age.
Malachi was born on 10th March 2007. He is 15 years of age as of the year 2022. His zodiac sign is Pisces.
Malachi Barton was born in West Beach, Virginia, in the United States. Thus he holds an American nationality and belongs to a mixed ethnic descent.
Malachi was born into a Christian family and has faith in the Christian religion.
His father, Loren Barton is a businessman in the States whereas his mother, Felicia Barton is a television personality. He has one little sister who is his only sibling.
Just like his mother, Malachi Barton is a huge baseball fan. He not only enjoys watching but also plays the game.
Though he has not received any formal training in music, he loves playing musical instruments. He also loves watching children's movies and was honored to be at the premiere of 'The Jungle Book', 'Moana', and 'The BFG,' where he also got photographed with his favorite stars.
He loves hanging out and playing with his co-stars, and also plays pranks on them.
At present, he is pursuing his middle school at a local school in Virginia. However, it can be seen that he is passionate about his acting career.
Malachi Barton Career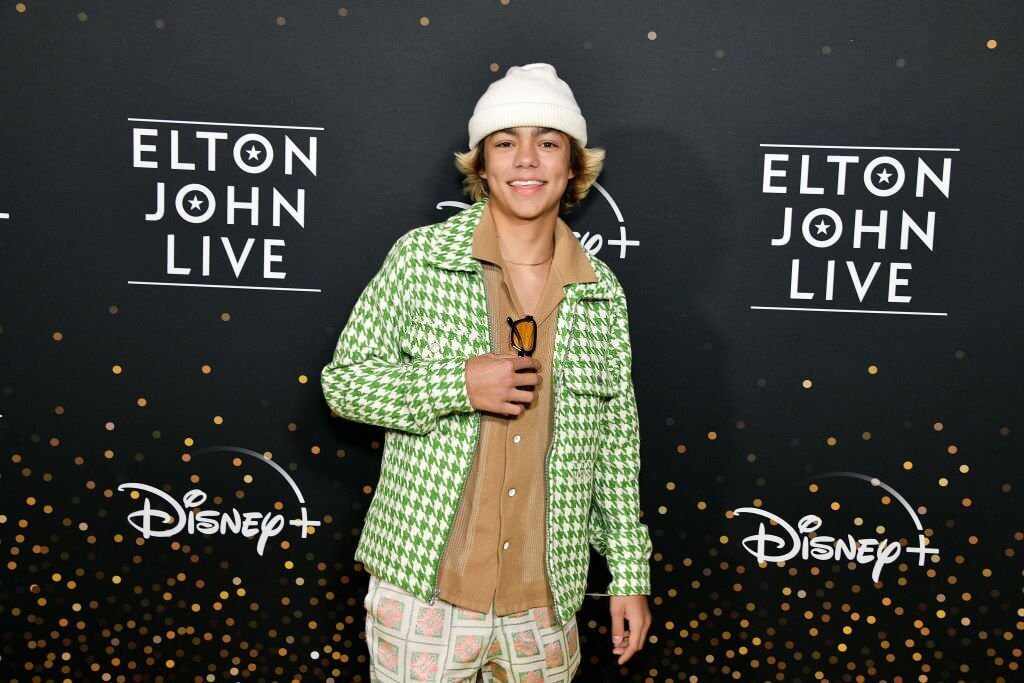 Malachi Barton started his career way early at the tender age of 4. He may be too little to understand what was going on but his parents were extremely supportive of him.
Malachi, the little boy then, began his career in 2011, when he first appeared in 'Workaholics' in season 4, episode 7 titled, 'We Be Clownin.'
A year later in 2012, he played 'Bobby' in the sitcom, 'See Dad Run.' He also starred in 'Instant Mom' as 'Trevor' in season 3, episode 14 called 'Two guys and a Gobby.'
While he made a place for himself in the world of television, Malachi also became the face of brands, such as Lay's Potato Chips, Mcdonald's, and Kmart. In 2016, he landed the role of 'Beast Diaz' in the Disney show 'Stuck in the Middle.'
The same year, he also received his official Disney ID, called the 'Disney Wand.' He has also worked on the second season of the show and has a couple of other ventures lined up for him.
Malachi has also done a few commercials for popular brands and has been a recognized face much before he was cast in 'Stuck in the Middle.'
The 15-year-old has a fan following on Instagram, gradually increasing, and he is also active on Twitter. Both his accounts are managed by his mother.
He was roped in to play the character of Colby on the Disney series 'The Villains of Valley View' in 2022.
However, fame touched this boy when he was just two years old when his mother first uploaded a video of him playing drums, which went viral. However, with all the success and fame that has come his way, Malachi has always remained humble.
Malachi Barton Personal Life
Malachi Barton is just a 15-year-old teenager who has not even reached the dating age as per the standards of American society.
Malachi Barton is single as of now in the year 2022. He is not in any relationship as of now.
The young adult is completely focused on his acting career and does not want to disturb his success due to such frivolous affairs.
He has to maintain his education as well as his career. How will the little adult even manage such things at this age?
However, he does not even have the time to invest in any romantic relationships or any affairs as such. Also, his past history is clean and clear.
There is no other information on his previous relationships as he has never been involved in any. But he has been a close friend of Ariana Greenblatt.
Also Read: Jay Harrington Actor Biography
Malachi Barton Net Worth
Malachi Barton has an estimated net worth of around $3 Million as of December 2022 which is a lot for a young adult of his age.
In the previous year, his estimated net worth was $2.7 Million.
His major sources of income are his acting endeavors and his television shows. He earns nearly $3000 to $5000 per episode.
Since his money is managed by his parents, it can be said that he has other sources of income too like brand endorsements and his work as a child model.
It is estimated that he makes around $0.3 Million per year approximately.
Also Read: Cameron Broduer Actor Biography
Physical Appearance
Malachi Barton is a cute-looking young adult. He has a height of 5 feet 3 inches or 160 centimeters or 1.60 meters.
Malachi Barton is a fun guy who wears funky clothes and weighs around 55 kg or 121 lbs. He has light brown hair and dark brown eyes on his wheatish skin tone.
At present, he does not go to the gym but he ensures that he eats healthy food to stay fit and active. He is a cool kid who loves to hang out with his friends and family.
Thank you for reading this article about Malachi Barton. Do add your thoughts below!
Next Read: Freddie Carter Actor Biography