Malika Andrews has seemingly taken the NBA world by the scruff of its neck, the first big chance she was given.
Whenever her name is brought up, many like to argue that Rachel Nichols was the far more charismatic show host out of the two.
And yes, we must admit that there may be some truth to that, as we address here, but still, don't let that take away from the fact that she's doing a stellar job too.
It is not exactly the most shocking fact in the world that Andrews is a very, very attractive individual as well. And given that her knowledge of basketball is far better than 99% of the population on the planet, men and women alike have been swooning over her.
But the question arises is who is she dating? Who is Malika Andrews' boyfriend?
Find out here!
Who is Malika Andrews?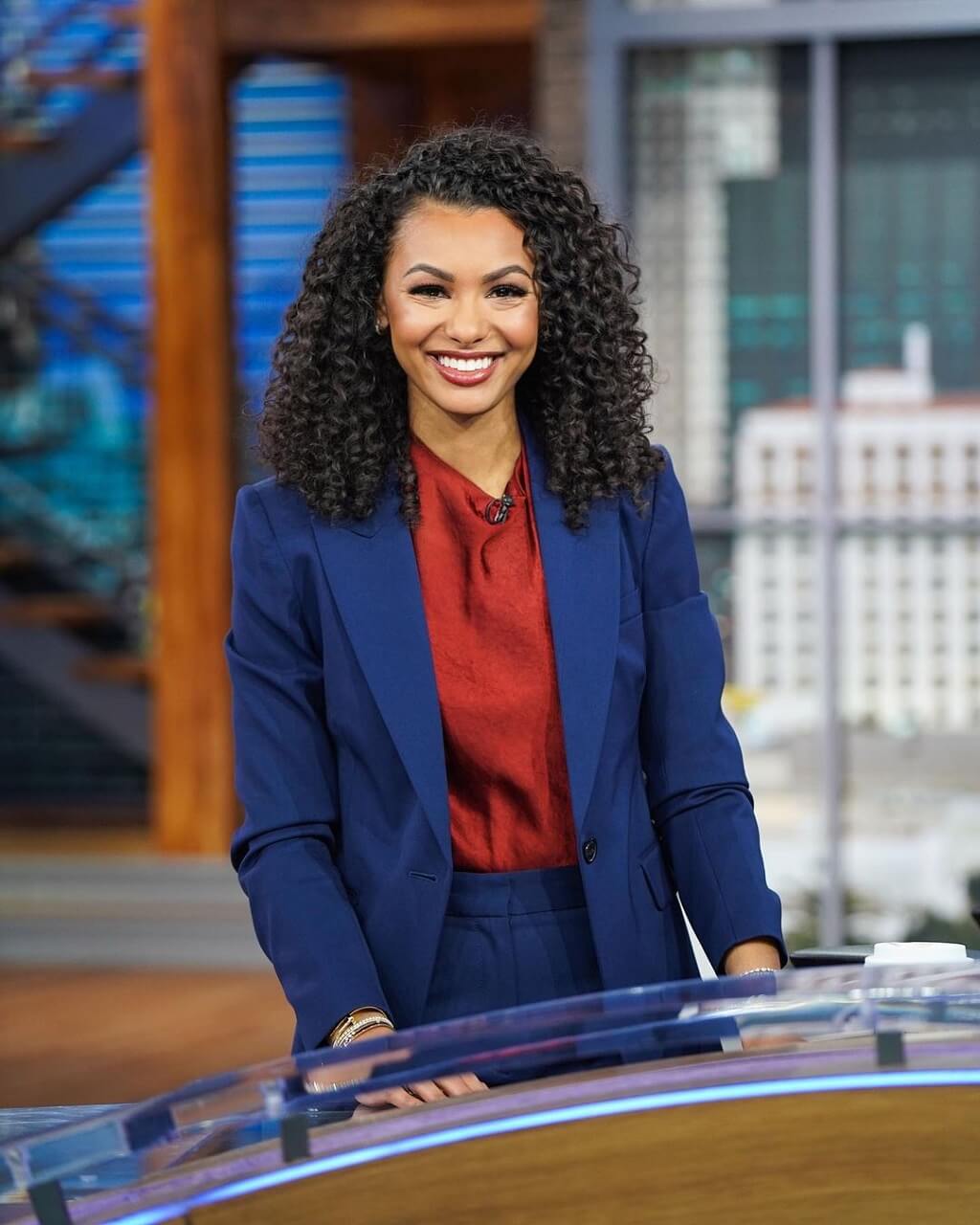 Malika Andrews is one of the most popular journalists in the NBA. She has closely followed the league for many years and has become a household name.
Andrews is only 27 years old, yet she's already established herself as a big name in the industry. Most fans know her from "NBA Today," a sports talk program featured on ESPN. She is the host of the show and has done a commendable job with it.
She rose to prominence during the Bubble in 2020, impressive with her reporting skills, which propelled her career to new heights.
Malika Andrews Bio
Malika Andrews was born in Oakland, California, in 1995. Unsurprisingly, she grew up as a fan of the Golden State Warriors. During her childhood, the Warriors were far from a good team, but that has changed in recent years.
Malika Andrews was one of the first reporters to enter the bubble and she served as a sideline reporter during this period. Despite her lack of experience on live TV, Andrews proved to be more than capable.
Later on, the journalist was included in the 2020 NBA Draft telecast and was also a sideline reporter for the 2021 NBA Finals.
Malika Andrews Boyfriend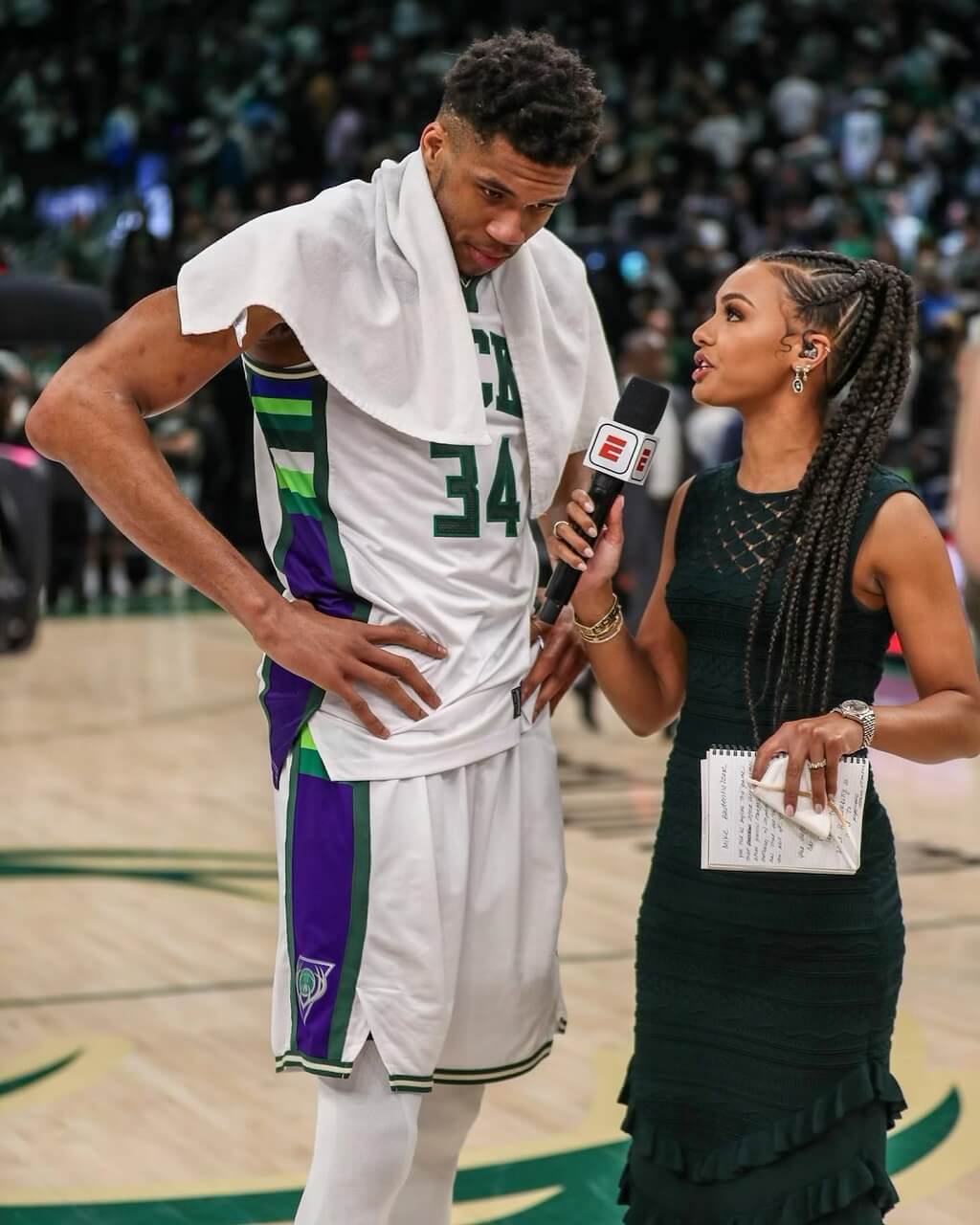 Malika Andrews does have a love life but it is very secretive. NBA reporter's match made in heaven: Malika Andrew's dream man, is Dave McMenamin
Usually, when personalities within NBA journalism choose to date someone, it's usually someone that is not from their field, for one reason, or another.
But, not only has Malika Andrews done the exact opposite of the norm here, she has maximized its potential to the fullest.
Malika Andrews and famous Lakers, and ESPN reporter, Dave McMenamin have been reported by many to be dating.
Now, we must add that while these have been said to be from credible sources so far, there has been no confirmation from the parties themselves just yet. So, while this is likely to be true, nothing can be confirmed just yet.
But, is it possible that the reason the potential couple has refrained from announcing their bond to the world, is that they're both ESPN employees?
Absolutely, it is.
Who is Dave McMenamin?
Dave McMenamin was born on 26th October 1982. He is 49 years old as of 2023.
Dave McMenamin is a Sports reporter known for covering the Cleveland Cavaliers. He previously worked for Time Warner Cable SportsNet covering the LA Lakers.
Before getting the fame he graduated from Syracuse University in 2005 and soon started working for NBA.com.
His coverage of Game 1 of the Western Conference finals between the Lakers and Thunder won the Game Story category of a writing contest held by the Professional Basketball Writers Association in 2012.
He grew up in the Philadelphia area. He was associated with NBA.com, he worked as a ghostwriter for Gilbert Arenas' blog.
Also Read: Ainsley Earhardt Journalist Biography
Malika Andrews and Dave Age Gap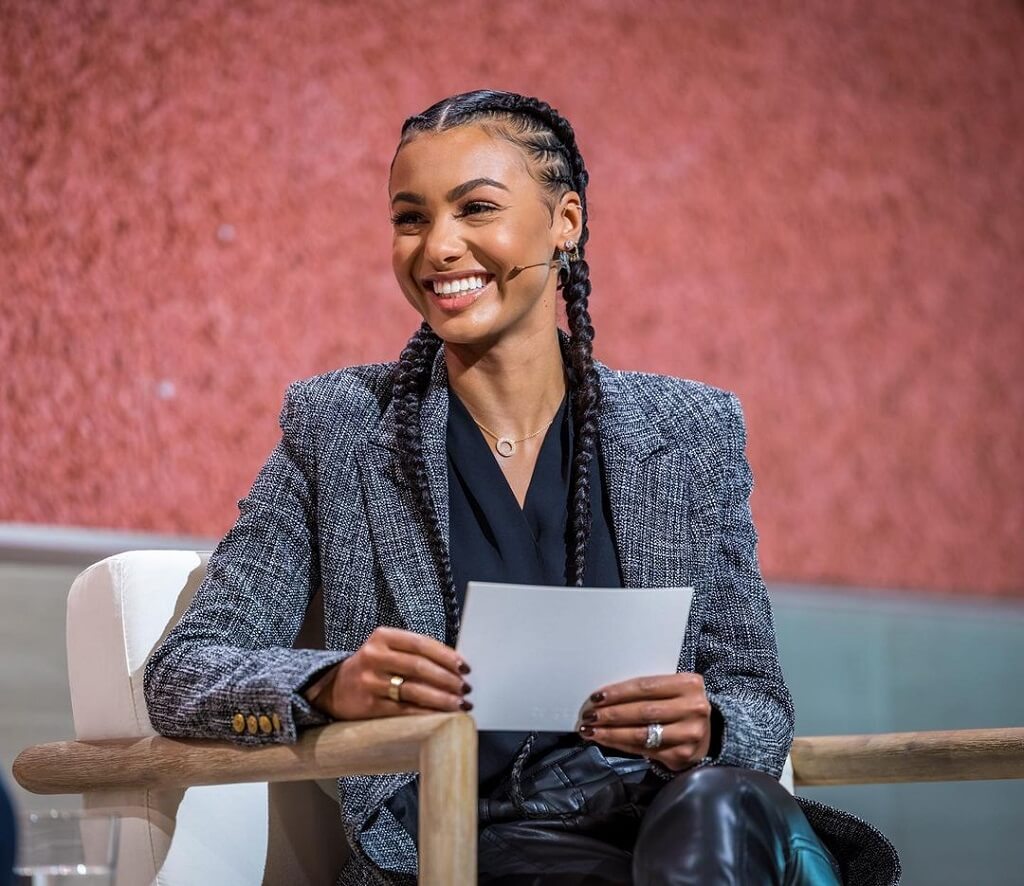 Malika Andrews and Dave McMenamin have an age gap of nearly 13 years. Further, it is mind-blowing for the fans to realize about the couple being hitched. Nonetheless, both Malika and Dave have not discussed their conjugal life.
Additionally, there is a 13-year age gap between the couple. Dave was born on October 26, 1982, and he is as of now 20 years of age.
Furthermore, Malika was born in Oakland, California, United States, on January 27, 1995. Along these lines, in the current circumstance, she is 28 years of age.
Thus fans had made an image of their age. They had tweeted, 'When Malika Andrews was in sixth grade, Dave was two years out of school.'
Also Read: Kim Iversen Journalist Biography
Dave McMenamin Net Worth
Dave Mcmenamin's total assets are under investigation. He has not uncovered his monetary subtleties to the general population.
Nonetheless, he acquired it through his news coverage and filling in as the piece of a basketball analyst. However it is estimated that he is already a millionaire.
So this is all you need to know about Malika Andrews Boyfriend. Thank you for reading this article about Dave McMenamin.
Do feel free to add your thoughts and comments below.
Next Read: Mina Kimes Journalist Biography