Matt Slays is a content creator on YouTube, as well as a singer, songwriter, director, music producer, and cinematographer. He is also known for being the spouse of Rebecca Zamolo.
And his fame multiplied after he got married to Rebecca. Matt Slays and Rebecca have emerged as the most famous and popular couple in the YouTube industry.
But there are many hidden, and interesting unknown facts about Matt Slays, and here in this article, we will decode them one by one.
Who is Matt Slays?
Matt Slays is a YouTuber, singer, songwriter, director, music producer, cinematographer, and the husband of Rebecca Zamolo.
Before coming onto this social media platform, Matt used to sing many songs, and he has participated in singing competitions like the "Making the Band" show, where he was one of the 25 top finalists.
Then his musical career took a gradual upward path. Then Matt Slays started to play his song on his YouTube channel. Even that song went viral.
Meanwhile, he also directed a few web series, including The Mublesteens, Shit Fat Vs. Skinny Girls Say, Shit LA People Say, and The Real Housewives of New Jersey Parody. And he was the cinematographer for the same.
People started to recognize his musical talent and directing skills. After getting married to Rebecca, he started showing his comic side of him.
Yes, Matt Slays is a great YouTuber who makes funny escape room videos for his fans. Matt Slays laid down his presence in many professions; surprisingly, all but one of them were very successful.
Matt Slays Age
Matt Slays, the YouTube star, was born on July 17, 1980, in Pueblo, CO. As of 2023, he is 43 years old.
Born under the Cancer zodiac sign, Matt has built a significant presence on YouTube, showcasing his creativity and engaging content to a global audience.
Early Childhood Life of Matt Slays
Matt slays was born on 17 th July 1980 in Pueblo, Colorado, US. Matt Yoakum is Matt Slays' real name. He belongs to the American nationality, and his ethnic roots are spread across the same region.
His zodiac sign is cancer, and most of the personality traits of a cancer zodiac person are that they will be kind, caring, courageous, hardworking, and ambitious. And yes, even our Matt Slay has this capability, which is why he can become a star.
But he is more of a conservative person, which is why we couldn't find the information about his parents and siblings. If any readers know about Matt Slay's parents, kindly comment on it. We will update this section.
Since childhood, Matt has had a great interest in musical talent, and the universe heard his dreams and allowed him to join the boy band Townsend in the San Francisco Bay Area.
The Townsend crew members liked his piano-playing style and his songwriting skills; thus, he became a member of that band, and the band helped him learn many new things about hip-hop.
After completing his high school studies, Matt Slays joined Western Oregon University in 2000 and graduated in 2004. And during his college days, he won the MTV songwriting competition.
How Old is Matt Slays?
Matt Slay's age is 43 as of 2023, as he was born on 17 th July 1980. He still has six months until his birthday. If any of our reader's birthdays fall on July 17, we'll send our virtual birthday wishes in advance.
Matt Slays Career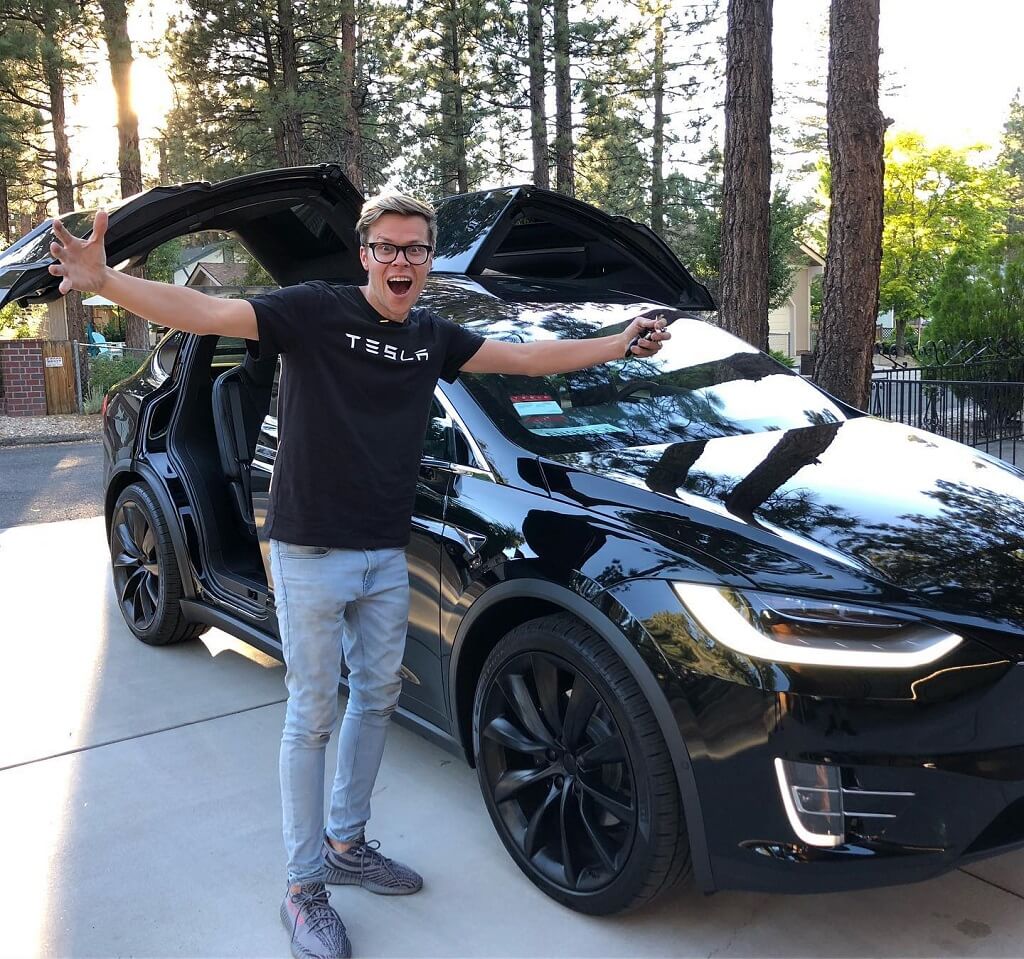 Matt Slays started his musical career during his teenage years. But he got a secured full-time job at the Hilton hotel in the sales department after graduation.
He worked for six years, then decided to pursue his dream, and he started to work on music, direction, cinematography, and songwriting.
We will see everything in a one-by-one manner.
Matt Slays worked on American Idol, where he used to choose the candidates in the preliminary round. Then he worked with the Disney team as a sound technician and cast member.
Then, in 2015, he started his YouTube channel, "Matt Slays." In his initial years, he only posted his songs and cover songs.
But now he's completely changed his music YouTube channel into an entertainment channel, along with his wife, Rebecca.
Today, his YouTube channel focuses on escape rooms, challenges, DIY, pranks, 24-hour challenges, etc.
Here are the trending videos of Matt Slaying:
Halloween Pancake Art Challenge Gone Wrong
Rebecca's Back in the Hospital for an Emergency Room Trip! Lie Detector
Daniel returned us to first grade for 24 hours. Matt and Rebecca
Surprising my wife with 10,000 roses in our pool for Valentine's Day
Daniel returned us to detention for 24 hours! Matt and Rebecca
Mostly, Matt Slays used to collaborate with Daniel for his YouTube videos. Presently, his YouTube channel has around 6.72 million subscribers.
Matt Slays Songs
Though Matt Slays has entered the entertainment field, he has a separate fandom for his songs, and here it is:
Over My Head (original)
Rachel Platten, "Fight Song Cover"
Michael Jackson Mash-Up (Love Never Felt So Good/Man in the Mirror)
Purpose (PURPOSE: The Movement)
What is Matt Slays's Net Worth?
Matt Slays' net worth is estimated to be around 2 million as of 2023. He mostly got his share of income from his YouTube channel and used to appear on his wife's channel.
In addition, Matt Slays has 652,000 followers on his Instagram account; thus, he will get his brand endorsement offers, advertisements, etc.
And Matt's Slays Merchandise business is also profitable, where he used to sell his themed hoodies and accessories. Matt Slay's net worth in 2022 is expected to be around $1.5 million, with an annual salary of around 500,000 USD.
Matt Slays Personal Life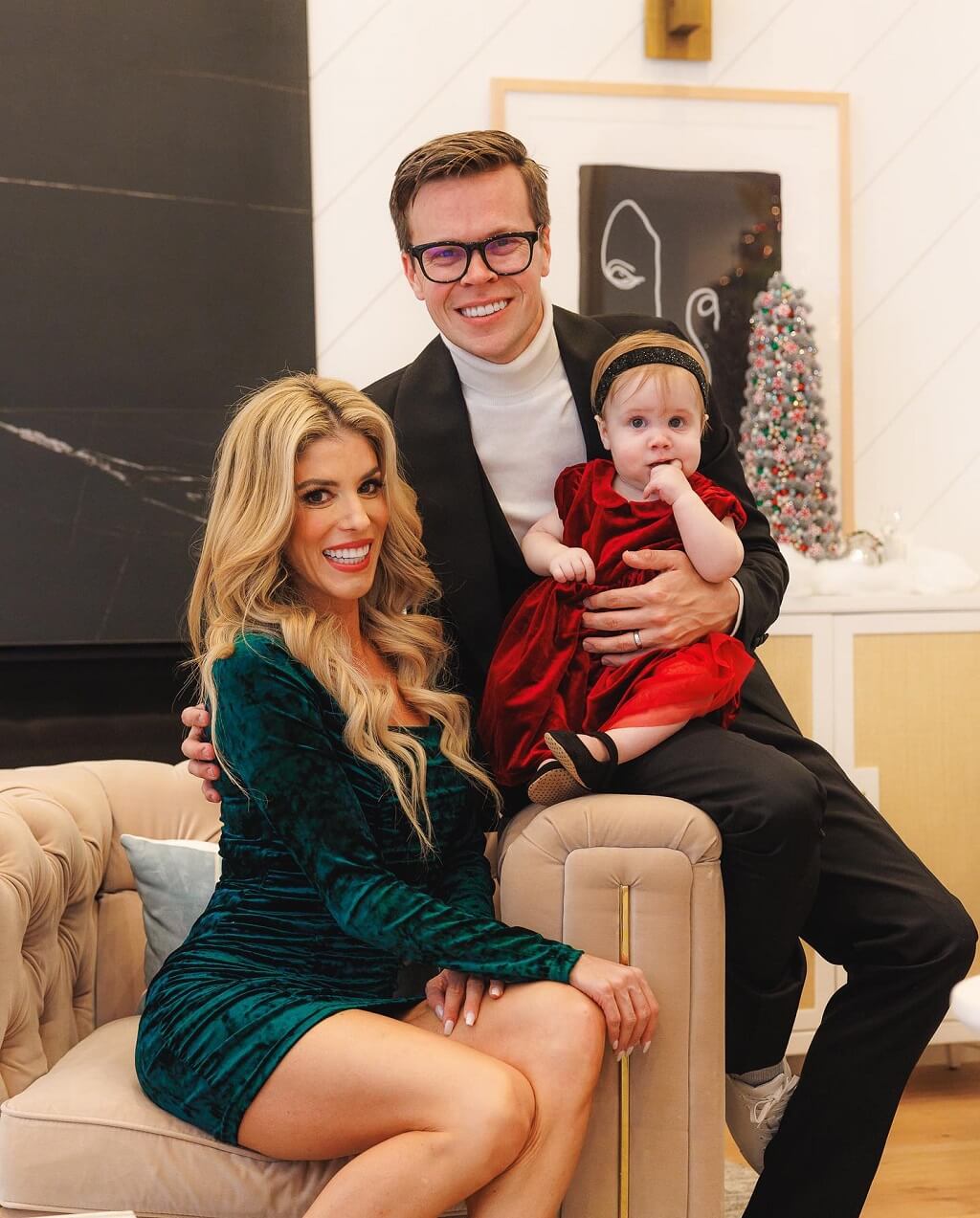 Matt's slaying wife's name is Rebecca Zamolo, and she is a very popular YouTuber and social media influencer. Both of them first met for a music video shoot, and Rebecca was one of the cheerleaders.
At first sight, both of them had butterflies in their stomachs, and they started dating in 2009; they got married on May 17, 2014.
Also Read: John David Washington Biography
Matt Slays Daughter
Rebecca Zamolo and Matt Slays welcomed their first daughter on the eve of 2022, and her beautiful name is Zadie Hope.
Also Read: Athing Mu Biography
Matt Slays Age and Height
Matt Slays's age is 43, and he has a handsome, clean-shaven face. Matt is the kind of man who can give excellent expressions.
He appears very comical and energetic when we watch his comedy YouTube videos. While we watch his singing videos, he looks so calming and romantic.
He is tall, about 5 feet 9 inches or 175 cm or 1.75 meters, and weighs around 70 kg or 154 lbs. His eyes and hair are brown.
The end!
Do you like this article? comment on it.
Next Read: Jayda Cheaves Biography