The world is moving towards a tech environment where people are now revolutionizing to graphics format. With this perspective, the business giants initiated various animation and graphic designing platforms. Although, they failed to catch the top spot in the industry.
The only software that remains is Canva. With over 60 million monthly active users, across 190 countries, Canva is leading above all other platforms. And here we will see how Melanie Perkins, from an average family, backed this world-level platform.
"If you can offer a free tier that provides a lot of value, it will naturally help your product to spread much more rapidly" – Melanie Perkins
Early Life of Melanie Perkins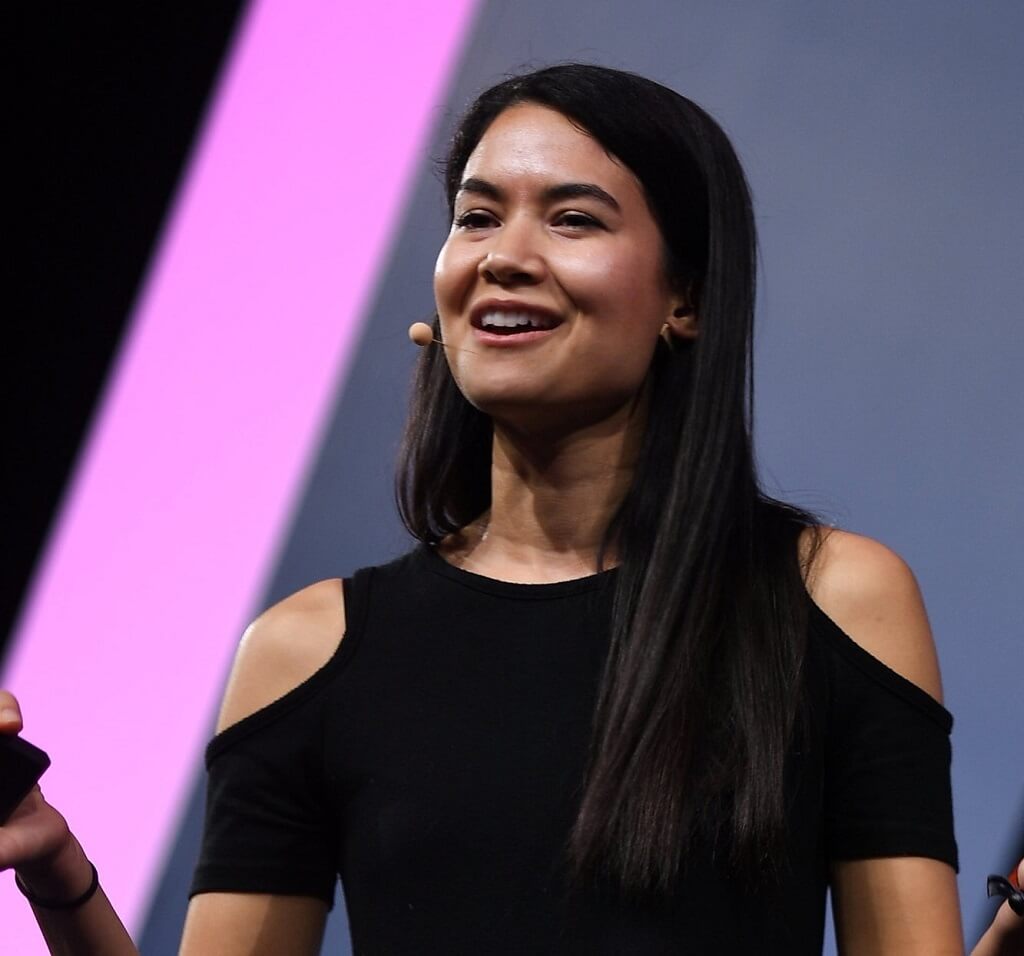 Melanie Perkins was born in 1987 in Perth, Western Australia. She is the daughter of an Australian-born teacher and a Malaysian engineer of Filipino and Sri Lankan descent.
She did her secondary education at Sacred Heart College, located in the northern Perth suburb of Sorrento.
During her schooling days, Melanie had aspirations of becoming a professional figure skater thus attended competitive ice-skating training sessions.
She would routinely wake up around 4.30 am daily to train. However, she quit it due to personal reasons.
Now, Melanie believes that ice skating enabled her to be disciplined and taught her the importance of consistency. Overall, her training for ice-skating build her base and prepared her for the future that awaited her.
Melanie was already a business-minded lady.
When she was just 14, she used to sell handmade scarves. This shows the entrepreneurial spirit she had since her early days.
After high school, Melanie joined the University of Western Australia where she studied communication, psychology, and commerce. Around this period, she was also a private tutor for students interested in graphic design.
While doing this job, Melanie, unfortunately, realized the difficulties students had in learning design programs such as Adobe Photoshop.
She even believed that it took students almost a semester at University in becoming familiar with the basic feature of these tough design programs.
While other people always found it as a problem, Melanie thought and took it as a business opportunity. She was thinking about making the design process easier for its consumer.
Thus, she dropped out of university at age 19 to start her first business with her partner Cliff Obrecht.
Melanie Perkins – Early Career
With the university dropout, Melanie, along with her boyfriend began their first startup named Fusion Books.
The platform allowed junior to senior students to design their yearbooks of school by using a very simple drag and drop tool equipped with various design templates.
Actually, Melanie wanted to make the whole design process easier with her software, but with the competition with the well-established companies and her lack of experience/resources, she concluded 'it did not seem the logical thing to do'.
Her mother was a teacher who would also co-ordinate the school yearbook.
She examined the time required to design a yearbook and thought the high level of consumer friction would make yearbooks a good niche to test the idea for Canva.
She had started working on this project in her mother's Duncraig living room.
She connected with people in colleges and universities in order to get new clients for her business. Sometimes, her mother also helped them to print the yearbooks.
At all, Melanie achieved the peak after 5 years, when Fusion Books became the largest yearbook company in entire Australia.
And with the coming years, it got expanded into countries like France and New Zealand.
Formation of Canva
Melanie and Obrecht were doing great with Fusion Books though they were suffering a lack of funds for growth and expansion.
She looked to many small investors in Perth, but more than 100 of them denied investing. Overall, they had to face tough challenges to get funds from investors.
However, the two-partner believed in them, in their business, and looked forward to other sources. Around this period, prominent investor, Bill Trai visited Perth to judge a start-up competition.
Melanie and Obrecht proposed their idea for Canva in front of him over dinner. Along with this, there were other venture capitalists including Rick Baker from Blackbird Ventures.
They didn't get funding but became regular fixtures at gatherings hosted by Trai for investors and start-up initiatives.
Some of the gatherings were held at Silicon Valley, where the two partners met Lars Rasmussen, co-founder of Google Maps.
He expressed interest in their ideas but told the founder to hold everything until they found a professional tech team of the caliber required.
Rasmussen then served Canva as the tech advisor where he let them meet Cameron Adams, an ex-Google employee with the relevant technical expertise.
Although, he was not that interested to work with their business as he was initiating his own business.
Adam was trying to raise funds for his business in Silicon Valley. At this time, Melanie sent her another email asking if he is interested in their business.
Fortunately, he agreed to join Canva, becoming its third founder and chief product officer.
Launch of Canva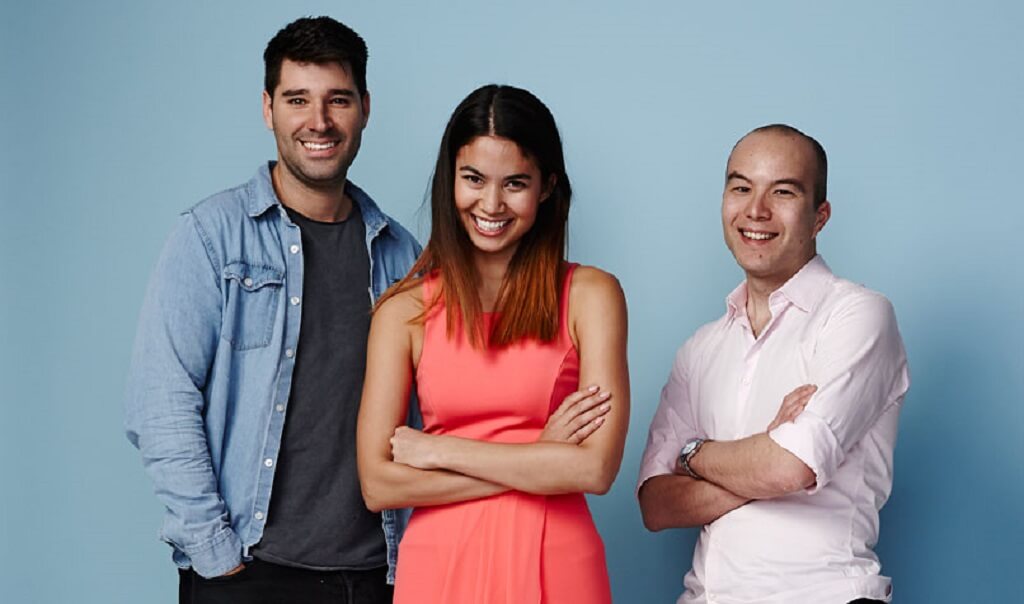 The worse days went away after Cameron joined the company and invested funds for the brand to grow. In 2013, they officially launched Canva after two rounds of seed funding.
The three co-founders announced their positions also, Melanie as the CEO of Canva, Obrecht as the COO, and Cameron as the COP of the company.
Canva's rise was no less than a rocket. It rapidly grew up and diversified the business.
In fact, they had more than 600,000 users in their very initial days. And with the coming months, they expanded the company's reach to Beijing and Manila.
Melanie earned huge fame in Silicon Valley with just a little diversification of her business outside Australia.
She became a topic to discuss for many tech businesspersons of the United State. She was cleaning the graphic designing business competition on a large scale.
She came into the limelight all over the world when she was named the Forbes' 30 Under 30 in Asia List.
In 2020, the company raised $60 million, and thus its valuation went up to $6 billion.
As a result, Melanie became the third richest woman in Australia with a net worth of $1.3 billion.
Melanie Perkins Personal Life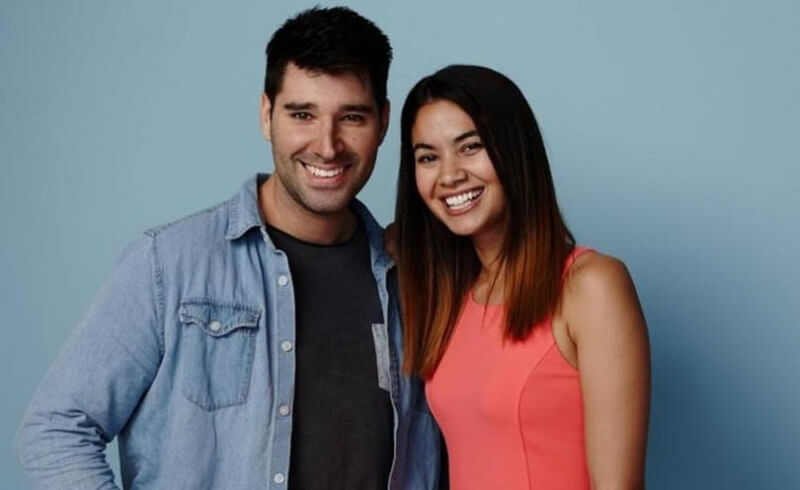 Melanie Perkins married her long-time boyfriend and business partner Cliff Obrecht in January 2021 on Rottenest Island. The couple were together as friends since their college days.
In 2019, Obrecht proposed to Perkins while touring on a holiday in Turkey's backpacker-friendly Cappadocia region.
The engagement ring was just $30, cheaper than almost every small to standard class person.
They believe in being philanthropists instead of wasting money on useless stuff. This gesture won millions of hearts across the world.
Further, they joined the Giving Pledge in November 2021, committing at least half of their fortune to philanthropic purposes.
Melanie is an adventurous lady. She loves to travel and explore new places across the earth. But yet, she has enjoyed the most during the India trip and even credits it as a life-changing experience.
She often used to kite-surf with venture capitalist Bill Trai.
Melanie Perkin Net Worth
The estimated net worth of Melanie Perkins is A$9.22 billion (US$ 6.5B) as of Forbes on 31 January 2022.
Earlier in 2021, her overall net worth was A$7.98 billion which means she has a growth of more than 15% in a year after a lot of philanthropical work.
Previously in 2020, Melanie had just A$ 3.43 billion. The overall figure is coming out very amazing and successive. She is consistently growing her business and her own financial status.
In 2020, she appeared on The Australian Financial Review Rich List. Besides this, she along with her husband has been mentioned in a lot of Australian and Global richest lists.
As the CEO & Co-founder of Canva, Melanie has succeeded to achieve this huge capital in a very short span of time. The very amazing thing about her is that she is yet in her 30s and earning this much amount.
Also Read: Life Story of Late American Motivational Speaker and Entrepreneur Jim Rohn
The Bottom Line
Melanie, since her starting days, desired to innovate a platform that can make the whole graphic designing process easier. Yet, she has no funds to initiate this plan and grow broadly. However, she had faith in her.
Her dream is now true and that's all because of her hard work and struggles.
We all have always two options in life, either commit to something and work hard for it, or just leave away and live a 6 to 8 job life.
More than 90% of people chose to live a 6 to 8 hours job life. And it's not fake that they had no idea about something.
Many of them had, though kneeled down against their issues, little problems, and failed to face the challenges.
We encourage you to work hard until you didn't get something. Just don't care about the reward. Just work and work consistently in the right way.
One day, success will be below your feet.
I hope you had a good time going through the success story of Melanie Perkins. We would love to listen to your feedback and opinions regarding this article.
Have a Good Day!
Top References & Sources
wikipedia.com
forbes.com
linkedin.com
canva.com
cnbc.com
entrepreneur.com
"If you are determined and want it, you can just go for it" – Melanie Perkins
Make Sure to Check: World's First Self-Made Billionaire – Whitney Wolfe Herd, Founder of Bumble