Who is Mercedes McNab?
Mercedes Alicia McNab professionally known as Mercedes McNab is a retired Canadian actress. She is famous for playing the character Harmony Kendall on Buffy the Vampire Slayer from 1997-2001.
She also acted in its spinoff named Angel from 2001-2004.
Moreover, his popularity increased further after portraying the character of pretentious Amanda Buckman in Addams Family Values in 1993 and Hatchet of the year 2007.
If talking about another popular show of Mercedes, then she is known for stepping into the film Hatchet 2 in 2010.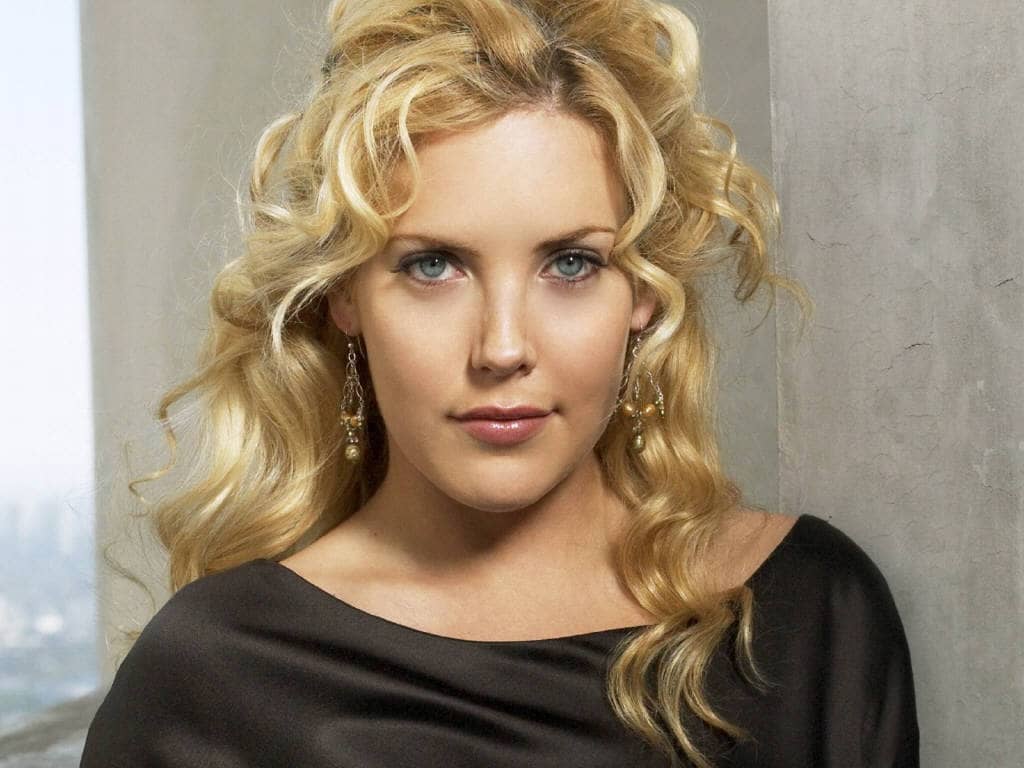 Early Life of Mercedes McNab
Mercedes Alicia McNab was born on March 14, 1980. If getting to know about her present age she is 41 years old. She was welcomed in Vancouver, British Columbia, Canada.
She is a holder of Canadian Nationality and is related to Caucasian ethnic descent.
Nothing much is known about the early life of Mercedes McNab as except for her father's name any other name from her family is not known.
Research is going on which may be time-consuming as Mercedes continued acting in 2011 and receiving information about early life can be a challenging task.
Her father's name is Bob McNab a former English soccer player. Mercedes McNab has not revealed any details about her educational life too.
She has not told me about her educational institutes nor her qualification is known. Searches are continued to find out about her personal life.
Mercedes McNab Career
Mercedes McNab made her acting debut in the year 1991 and the same year, she got her first noticeable role in which was featured as a Girl Scout on a task of selling cookies in The Addams Family.
After the first project began to become a common name after her first project.
In the sequel of the same show The Addams Family she was again seen in a prominent role, the role was of snobby camper Amanda Buckman.
In 1997, Mercedes was cast for a recurring role on The WB TV show titled Buffy the Vampire Slayer.
Initially, Mercedes auditioned for the lead role of Buffy Summers but eventually, the role moved to Sarah Michelle Gellar.
And instead of portraying this role she was seen in the character of Harmony Kendall who was a popular high school student according to the writing and then eventually turned into a vampire.
Her success was obvious as she made an appearance in the show sixteen times in four years.
This role was again reprised by Mercedes when she was cast in the spin-off of the series Angel which was starring David Boreanaz.
Rise to Popularity
She made a one-off guest role in the second season then she appeared as a recurring guest at the beginning of the final season that aired from the year 2003 to 2004 and a series of midway through.
Another guest appearance of McNab was made in the shows Supernatural and Psych. Her next lead role was in the slasher movie Hatchet that came out in 2007.
This film was directed by Adam Green. She made a short appearance in the sequel of the same show named Hatchet 2 in the year 2010.
Afterward, she starred in different direct-to-Direct horror movies that include Thirst and Dark Real, and in the movie TV-movie Vipers too along with Tara Reid.
McNab worked as the cover model for and also appeared in a nude pictorial in, the November 2006 issue of Playboy magazine. She was also seen in FHM magazine's in January 2004 USA issue.
Mercedes McNab retired from professional acting in the year 2011.
Also Read: Who is Canadian Actor Cameron Bright?
Mercedes McNab Personal Life
Just like in her early life, Mercedes McNab has not told anything important about her personal life.
If trying to know about her personal life you will get to know that she married a real-estate developer Mark Henderson.
Their marriage took place on May 12, 2012, in La Paz, Mexico. Before her marriage, she retired from acting one year before.
The couple knew no boundaries when they were blessed with two children, a son, and a daughter.
It has come known that Mercedes proved herself a loving wife and mother since she announced her departure from the entertainment industry.
The former actor has been living a concealed life from the media.
Also Read: Who is Canadian actress Celeste Desjardins?
Mercedes McNab Net Worth
Mercedes McNab had an estimated net worth of $2 million however after departing from the entertainment industry she reduced it by half that $1 million.
It has come to know that after retirement she didn't make an appearance in any movie or show.
If trying to know about her current profession, then Mercedes is the owner of a Mystic Hotel located in San Francisco and maintains its performance.
Social Media Appearance
However, despite being inactive on social media sites such as Instagram, Mercedes is followed by many loyal fans and admirers.
They still wish to get an update on everything related to the life of a former actor.
She sometimes seems to be active on Instagram. If talking about her Instagram followers, then an audience of 7,564 followers follows her.
She is active on Twitter as well. And of Twitter, a huge audience of 14.8k followers follow her.
Next Read: Who is actor Jaeden Martell?