Are you guys' great fans of traditional music, and will you support the person who has rendered his services to uplift traditional music? Michael Buble, OC, OBC, is here.
Do you guys remember his "Jingle Bells" song?
Nobody will ever forget Michael Buble's Christmas songs in the future. We have picked the right person for this festive season. Let us all enjoy this Christmas with Buble's songs.
In addition to that, we request that the readers know about the legendary singer behind those songs. Let's get started.
Who is Michael Buble?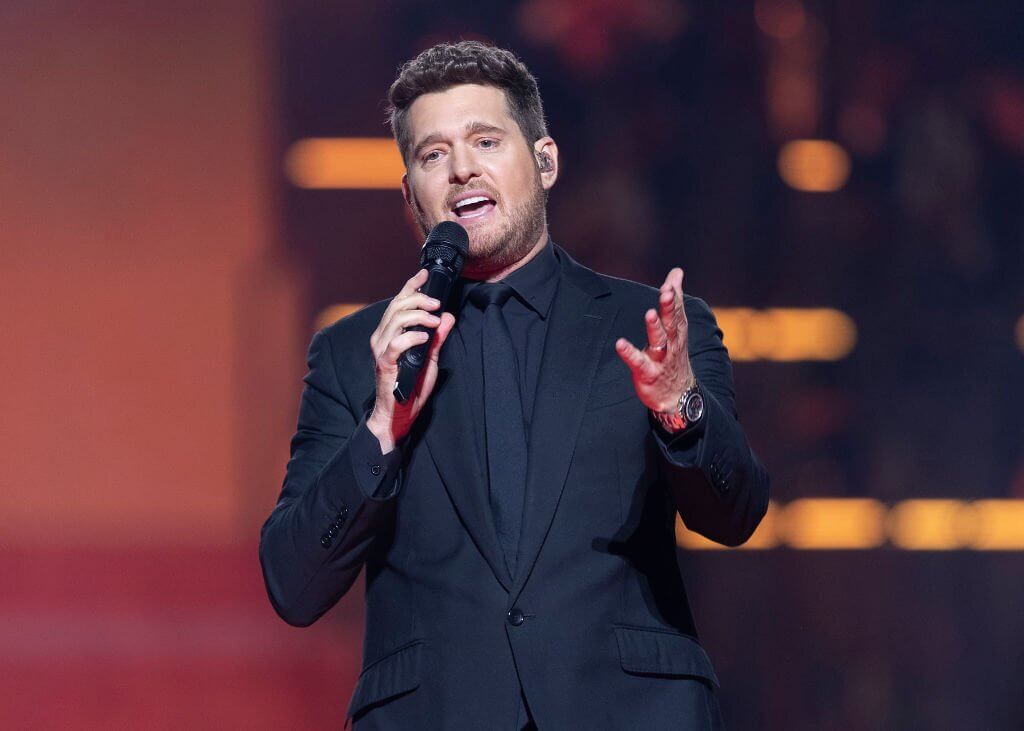 Michael Buble is a Canadian singer, songwriter, and record producer. He is one of the most prominent singers in the world, and he has won Grammy awards four times, which is a real honor for him.
In addition, Michael has been supporting traditional pop and jazz music and putting all his efforts into renewing the public's interest in the music genre.
Michael rose to global stardom with his Christmas album, singing everyone's favorite Christmas songs and occupying the ears of millions of people.
If we see the full name of Michael Buble, we can see the title behind his name: "Michael Buble OC OBC."
OC means Order of Canada, the second highest honor for merit, and OBC refers to the Order of British Columbia, which is the civilian honor for merit.
Michael Buble is just 47 years old, yet he received the honor from the government.
Early Childhood of Michael Buble
Michael Buble was born on September 9, 1975, in Burnaby, British Columbia, Canada.
He was born into a fishing family; his father, Lewis Bublé, is of Croatian descent, and his mother, Amber, is of Italian descent.
As a result of his Italian ancestry, Michael is a dual citizen of Canada and Italy.
Michael has two siblings, Brandee (a children's book author) and Crystal (an actress).
Since the age of two, Michael has had a strong desire to become a singer!
And his family recognized that during the Christmas holidays when Michael was singing the song "May your days be merry and bright." His family was impressed by his vocals.
When he was 14 years old, Michael accompanied his father in fishing. His fishing journey taught him more life lessons and encouraged him to face the world boldly.
At the age of 16, Michael began his stage career. Here is when the most heartwarming incident occurred.
Michael's grandfather, Demetrio Santagà, was a plumber, and it is not easy to do a stage performance; not everyone gets the opportunity.
But his grandfather strongly believed in his skills, and he used to provide free plumbing services to the place in exchange for Michael Buble stage time.
Demetrio Santagà paid for his singing lessons too.
Moreover, if we talk about his education, Buble finished his education at Seaforth Elementary School and Cariboo Hill Secondary School.
Michael Buble Career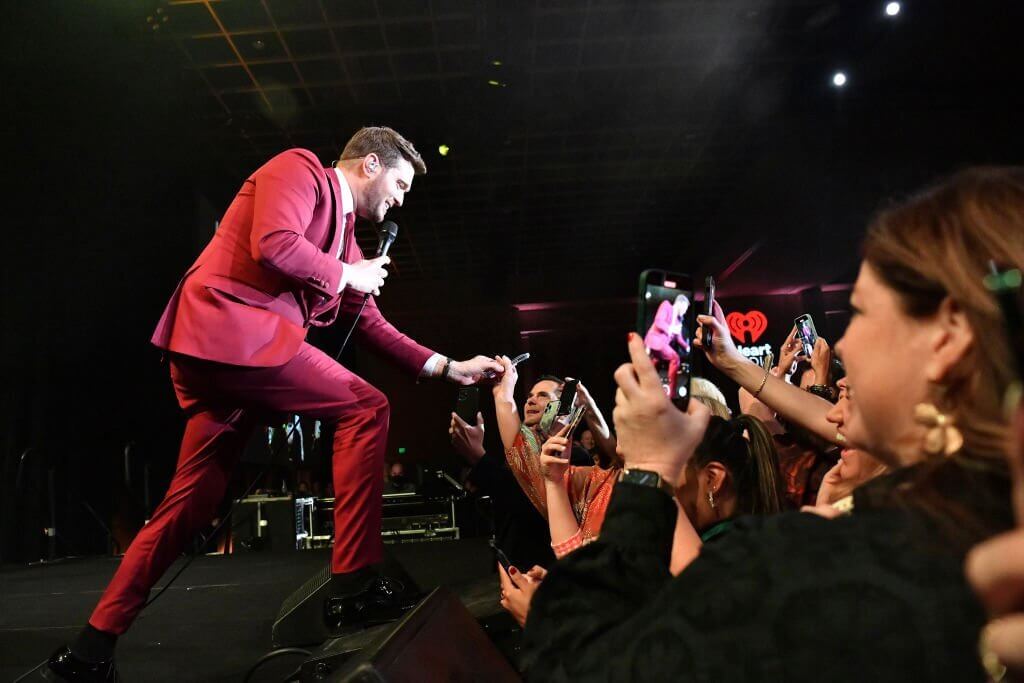 Michael Buble started his career by singing at business parties and stage performances. In one of the business party performances, he had the chance to meet former prime minister Brian Mulroney.
The former prime minister liked his performance and allowed him to play at his daughter's wedding.
At the wedding venue, Buble got the chance to meet David Foster, the musical leader.
And even he liked his performance, he decided to release the song on his label, but Buble paid the production fee.
Thus, his debut song was released under the 143 labels.
Buble then released his self-titled album on Relapse Records in 2003. Bublé's first album reached the top ten in Canada and the United Kingdom.
Then, after two years, Michael Buble released his next album, "It's Time." This album helped him gain a global audience.
Then, in 2005, he released his next album, "Call Me Irresponsible."
And that album was a blockbuster and reached the number one position on the Canadian Albums Chart, the UK Albums Chart, the US Billboard 200, and the Australian ARIA Albums Chart.
Crazy Love, his next album, debuted at number four on Billboard's Top Jazz Albums chart.
Then there's Michael's most beloved album, his Christmas album. Everyone liked his Christmas album, which was number one on the billboards.
After getting released with that song, his fame and popularity reached a new level.
Michael Buble, meanwhile, is a four-time Grammy winner and a Juno Award winner.
His recent release was Michael Buble's ninth studio album, "Higher."
Michael Buble Net Worth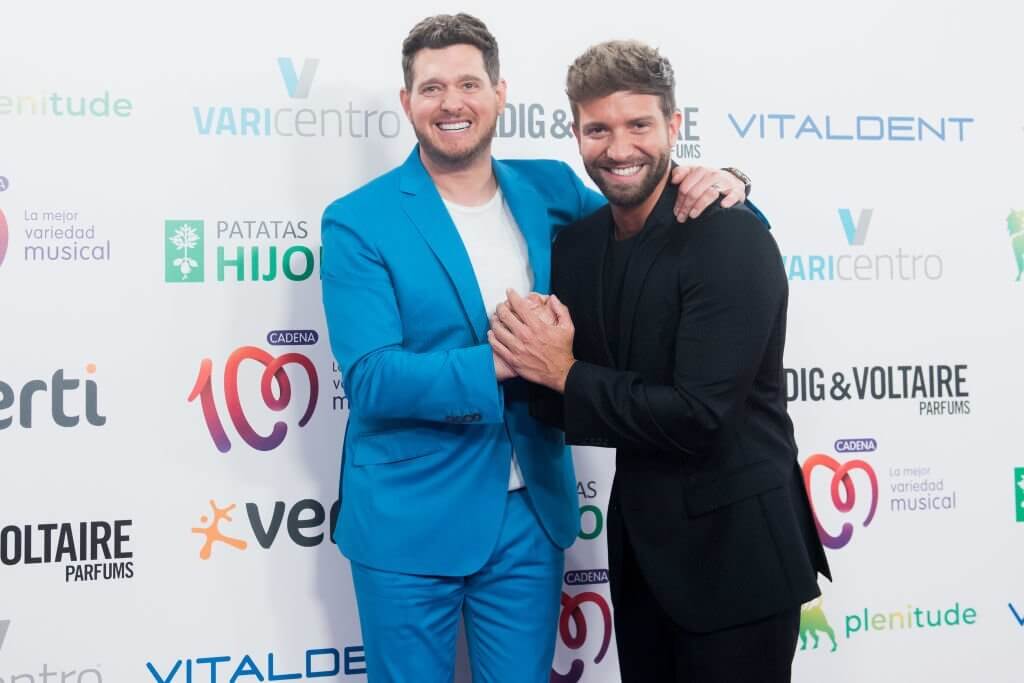 Michael Buble's net worth is estimated to be around $80 million. He is a millionaire, and Buble is the guy who has always wanted to play hockey, but he lacks the necessary skills.
Thus, after becoming a millionaire, he co-founded a Vancouver Giants hockey team.
And none can forget the Black Friday Austrian bush fire incident in Victoria. For the deadly incident, Michael donated 50,000 dollars.
And as we have discussed earlier, Buble's grandfather was one of the reasons for his populism. Thus, Michael Buble renovated his grandfather's home and gave it to his grandfather's caretaker.
The person who takes extra care of our loved ones also becomes everyone's favorite.
Thus, Buble is not a millionaire because of his net worth but also his kind heart.
His annual salary will be between $1 and 2 million dollars, and he has been doing many tours and concerts, adding to his net worth.
Also Read: Lil Wayne Rapper Biography
Michael Buble Personal Life
Michael Buble's wife's name is Luisana Lopilato; she is an Argentina actress, and the couple started dating in 2008 and got engaged in 2009.
Bublé co-wrote the hit single "Haven't Met You Yet" for Lopilato while he dated his wife. Moreover, his wife also appeared in that music video.
The person dating the musical artist can get their songs for themselves. Isn't this a lovely romantic story?
The couple has four children: two sons and two daughters. In the year 2022, they welcomed their last baby daughter.
Before marrying, Lopilato Michael had been in many relationships. In the year 1996, Bubble dated an actress named Debbie Titmuss.
Even before the couple got engaged, she appeared in his music video "Home," and she provided vocals for his songs. But unfortunately, they broke up.
In 2005, actress Emily Blunt entered his life, and she sang the song in Michael's video, and Michael even wrote a song for her. But their relationship lasted only for a few years.
Michael faced a difficult situation in 2016 when his eldest son was diagnosed with hepatoblastoma, a type of liver cancer that primarily affects small children and infants under three.
Thus, Buble canceled many of his concerts for his son. And finally, his son fought the deadly cancerous tissues in his body.
Alpha-fetoprotein levels can be used to identify this cancer, so if the child has a higher protein level, they may have a better chance of being diagnosed. People have to be careful with their infants.
Also Read: Gwen Singer Biography
Michael Buble Physical Measurement
Michael Buble has a very attractive face, is approximately 5 feet 10 inches or 177 cm or 1.77 m tall, and weighs approximately 75 kg or 165 lbs.
The end!
Buble's popular songs can be heard on all streaming audio services. Do you like this article? Comment on it.
Next Read: Yolandi Visser Singer Biography