Here is the biography of Miguel Bernardeau who has won millions of hearts with his attractive performances. He is being used as a major character in various films.
He is now an ideal and inspiration for many fresher actors and actresses. Let you take a look at his biography and know the facts he did for this success.
Who is Miguel Bernardeau?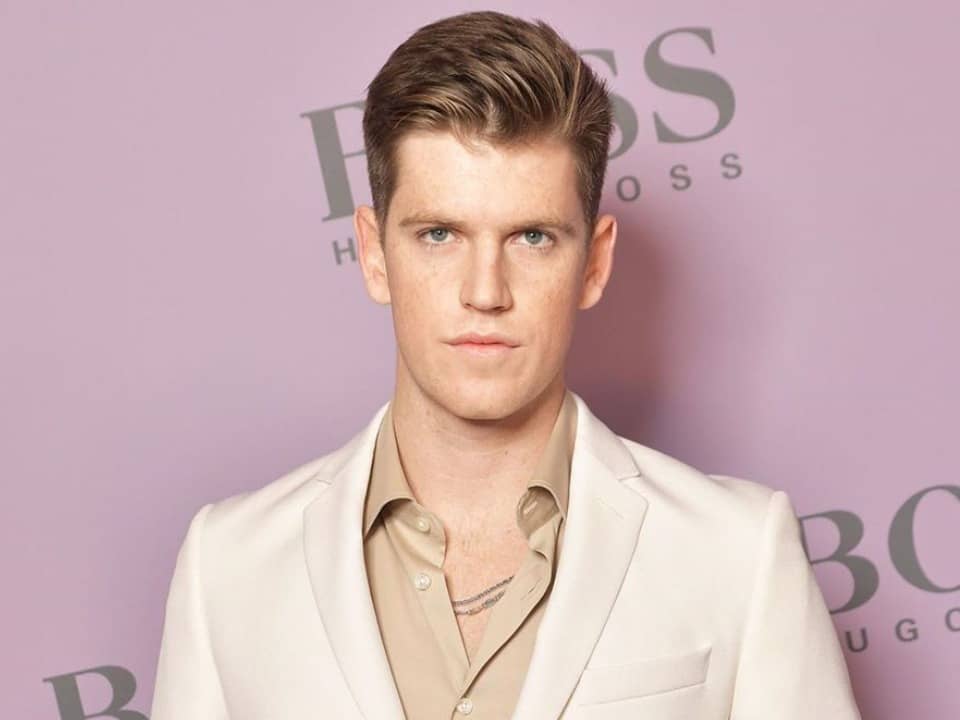 Miguel Bernardeau is a famous Spanish Actor. He's known best for his portrayal of Guzman Nunier, one of the main characters in the crime thriller series "Elite".
It was created by Dario Madrona and Carlos Montero, has been airing since 2018, and also stars Itzan Escamilla and Omar Ayuso.
The series follows the lives of three students who come from working-class families, and have now enrolled at an exclusive private school. It has been nominated for five awards.
Early Life of Miguel Bernardeau
Miguel Bernardeau was born on 12 December 1996 in Valencia Spain. He is 26 years old as of 2023.
Miguel was raised in Valencia alongside his younger sister Maria Bernardeau Duato, by their father Miguel Angel Bernardeau Maestro, a TV producer.
And their mother Ana Duato, who's a popular Spanish actress, probably still known best for her portrayal of the lead character Mercedes Fernandez Lopez, in the series "Cuentame Como Paso".
Miguel became interested in acting while attending a local high school, and was encouraged by his parents to pursue an acting career, as they're in the same industry.
He was also into sports during his teenage years and played soccer for his high school's team.
Upon matriculating in 2014, Miguel moved to the USA and enrolled at Santa Monica College, from which he graduated with his Bachelor of Arts degree in 2017.
He has also practiced his acting skills at the American Academy of Dramatic Arts, located in Los Angeles, California.
Miguel Bernardeau Career
Miguel Bernardeau made his debut TV series appearance in 2016, with his portrayal of Alpuente, in the episode "70 Minutos" of the romantic comedy-drama "Cuentame".
It starred his mother, Imanol Arias and Pablo Rivero, and the series follows the lives of a family during the final days of the Franquist dictatorship in the early '80s.
Miguel gained recognition in 2017 when he was invited to star as Toni in the thriller "Inhibios", and the following year saw him play the supporting character, Isaac, in the comedy "Sabuenos".
In 2020, he was cast to guest star as Javier Saez in the episode "La Laguna Estigia" of the action crime adventure "Caronte".
And in 2021, Miguel reprised his role as Guzman Nunier, in the short miniseries "Elite Short Stories: Guzman Caye Rebe", and "Elite Short Stories: Nadia Guzman".
His most recent TV series role has been his portrayal of the main character in the 2021 drama "Todo Lo Otro".
It also stars Marta Belenguer and Juan Blanco and follows several adults who are living in Madrid, Spain.
Miguel's currently shooting for two upcoming TV series: the drama "Playa Negra", set to be released by the end of 2021, and the historical horror drama "1899", to be released in 2022.
Miguel has appeared in only two movies. He made his debut film appearance in 2017 with his portrayal of Dani in the comedy "It's For Your Own Good".
It was directed by Carlos Theron, starred Javier Camara and Jose Coronado, and follows three brothers-in-law who are trying to make their daughters break up from their boyfriends.
The movie won two of the three awards for which it was nominated.
In 2018, Miguel played Julen, in the crime adventure comedy "Wave of Crimes", written by Luis Marias, directed by Gracia Querejeta, and which starred Maribel Verdu and Juana Acosta.
It follows a mother, who's trying to protect her son after he's killed his father.
Miguel's currently shooting for the upcoming drama "Josefina", set to be released by the end of 2021.
Miguel Bernardeau Personal Life
Miguel Bernardeau is unmarried. Miguel's more or less open when it comes to talking about his love life, and there are two women whom he has dated that the public knows about.
Back in 2018, he was in a relationship with Danna Paola, a Mexican model, actress, and singer, who's perhaps known best for her Instagram account, which is today followed by more than 31 million people.
The two were together for close to a year, before splitting for unknown reasons.
Since 2019, Miguel has been dating Aitana Ocana Morales, a Spanish singer, who gained recognition in 2017, with her debut single "Lo Malo".
The two could've been seen attending most of their red carpet events together, and there are rumors circulating the internet, claiming that they have become engaged, but this hasn't been confirmed.
Miguel Bernardeau Net Worth
Miguel Bernardeau has a net worth of $3 million USD. As of 2023, Miguel Bernardeau has collected a colossal amount of net worth which is recorded to be $500,000.
Moreover, an average Spanish TV actor earns a salary of $120,000 to $1 Million. Likewise, Miguel's yearly income is reported to be $77,838.
His estimated net worth will surely be upsurged in the upcoming days as he is busy with several projects.
Matter of fact, he also earns from different works including cameo appearances, branding, ads, sponsorship deals, and endorsement contracts.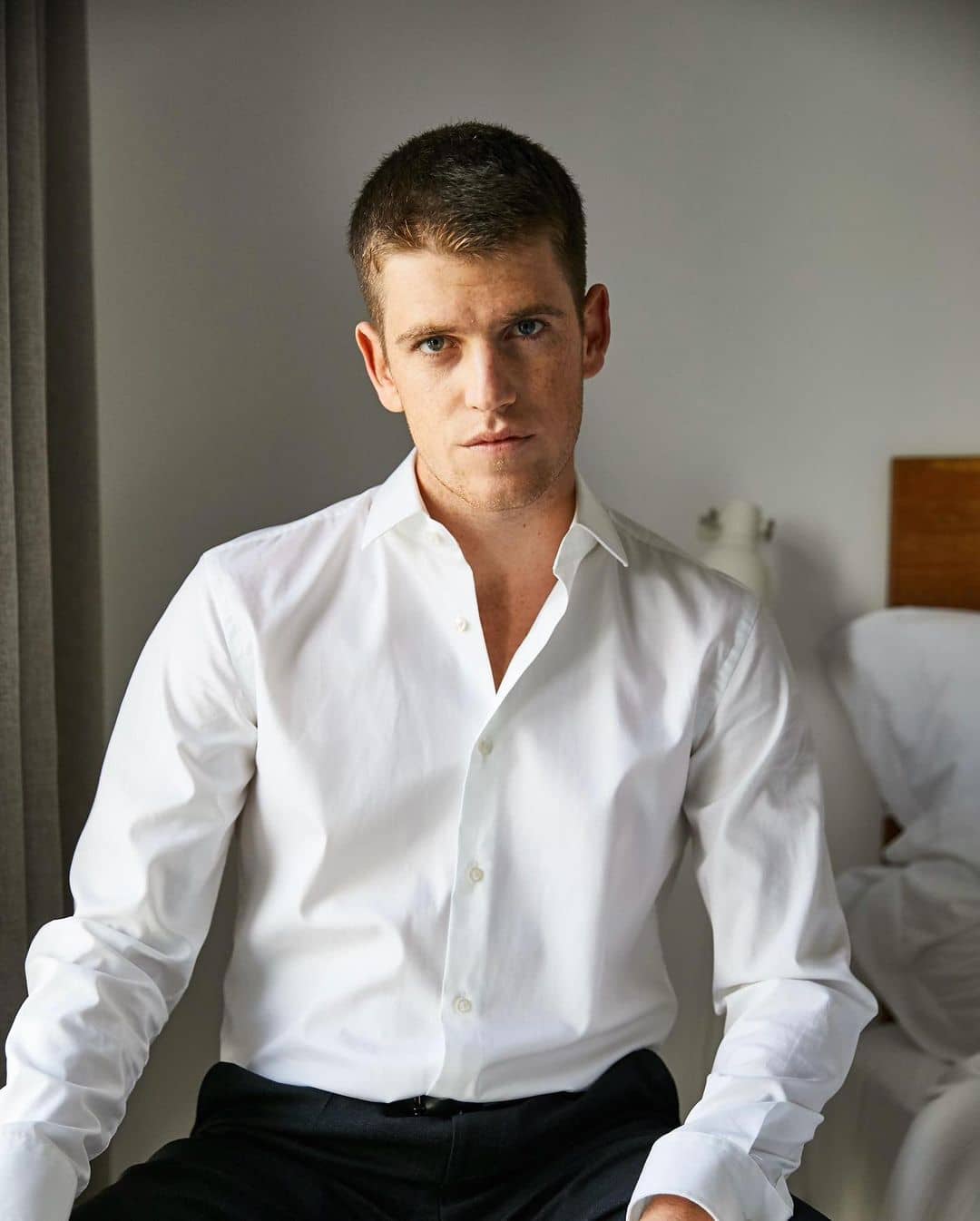 Miguel is currently working as an actor in the Élite television (Netflix) series which was created by Carlos Montero and Darío Madrona, alongside co-star Danna Paola, Ester Expósito, and Mina El Hammani.
Social Media Presence
Miguel's very active on Instagram, as he enjoys the attention. He uploaded over 150 pictures, most taken during his everyday life. He has a huge fan following on Instagram. Have a look below:
Miguel's a lover of animals, and his pet dog can be seen featured in a couple of his Instagram pictures. His favorite animals are horses.
The Bottom Line
In 2019, Miguel won a Turia Award for Best New Actor. Miguel could've been seen featured in the TV special "Los40 Music Awards 2016".
As well as in 2018 and 2019, and in 2018 he made a guest appearance in an episode of the talk shows "Gran Hermano VIP", and "En la Tuya o en la Mia".
He has also made a guest appearance in the talk shows "Hollywood Insider" in 2019, and in "¿Sigues ahí?" in 2021.
Next Read: The biography of Maxi Iglesias – a famous Spanish actor