Here is the biography of Mila Santos who has created a craze among her fans. She is immensely popular for appearing in films and TV series.
Apart from this, she is winning all the way to her success through her great presence on social media. Let's know about this rising star and become familiar with her.
Who is Mila Santos?
Mila Santos is a popular American Actress, Model, Tik Tok Star, and Social Media Influencer.
She is widely famous for her appearance in the famous TV series The Skinners (2020) and for her short film A Woman in Heat (2021).
Besides this, she is famous for her amazing and gorgeous looks that attract the peoples like a magnet does with iron.
The actress has built a strong community on various social media platforms.
As of now, she is holding more than 276K followers on her Instagram handle and over 156K followers on Tik Tok. These huge follower numbers really prove her popularity across the internet.
Let you explore her biography and know everything about her life.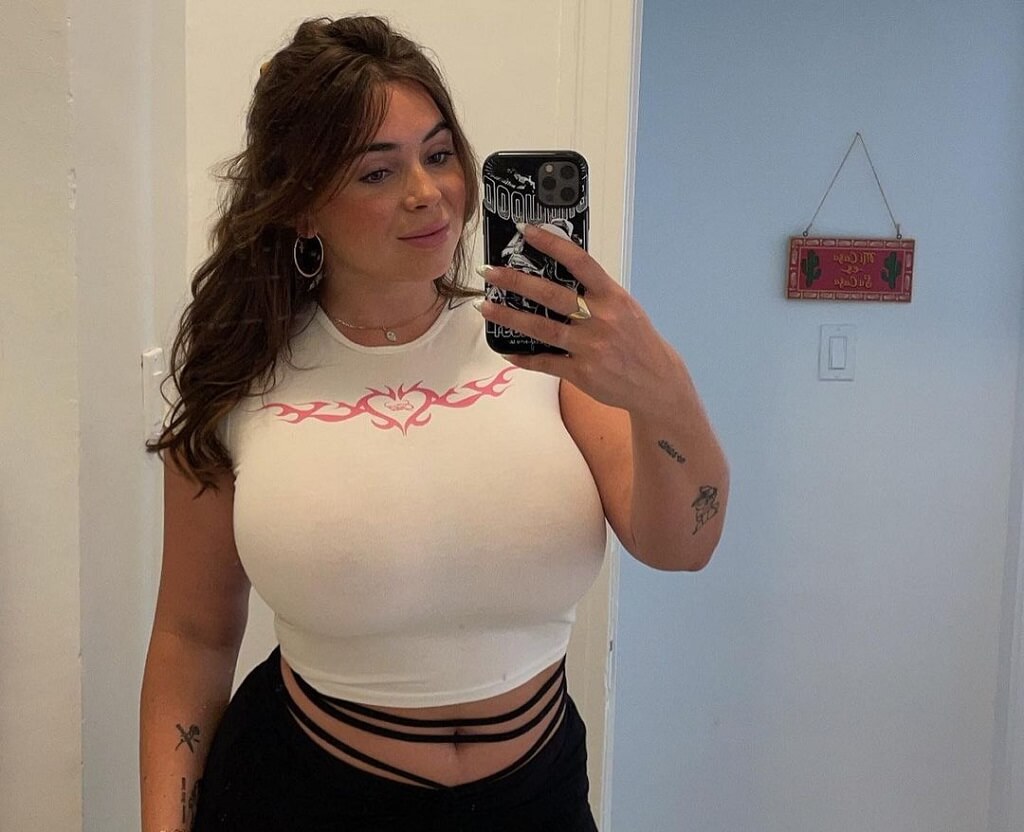 Early Life of Mila Santos
Mila Santos was born on 3 July 1996 in the United State of America. There is no information available about her father and mother as she doesn't like to reveal her family background.
Whenever it comes to her private life, she becomes secretive and mostly tries to hide her past life. However, it is known that her parents are Brazilian American Jewish.
Santos attended a local high school in her hometown where she completed her primary education. Further, she has not disclosed her higher education.
Modeling Career
Mila Santos has had a keen interest in acting and modeling since her childhood. While following her dreams, she gave most of her time to acting and body fitness for modeling.
Further, her dream is to own her own production company and design for women with her body type.
Santos begins her career as a model and social media star. She used social media platforms to expand her availability and to reach modeling agencies.
She initially got a lot of attraction and reach from thousands of people across the world.
Around this time, she also collaborated with some unknown modeling agencies and became a professional model.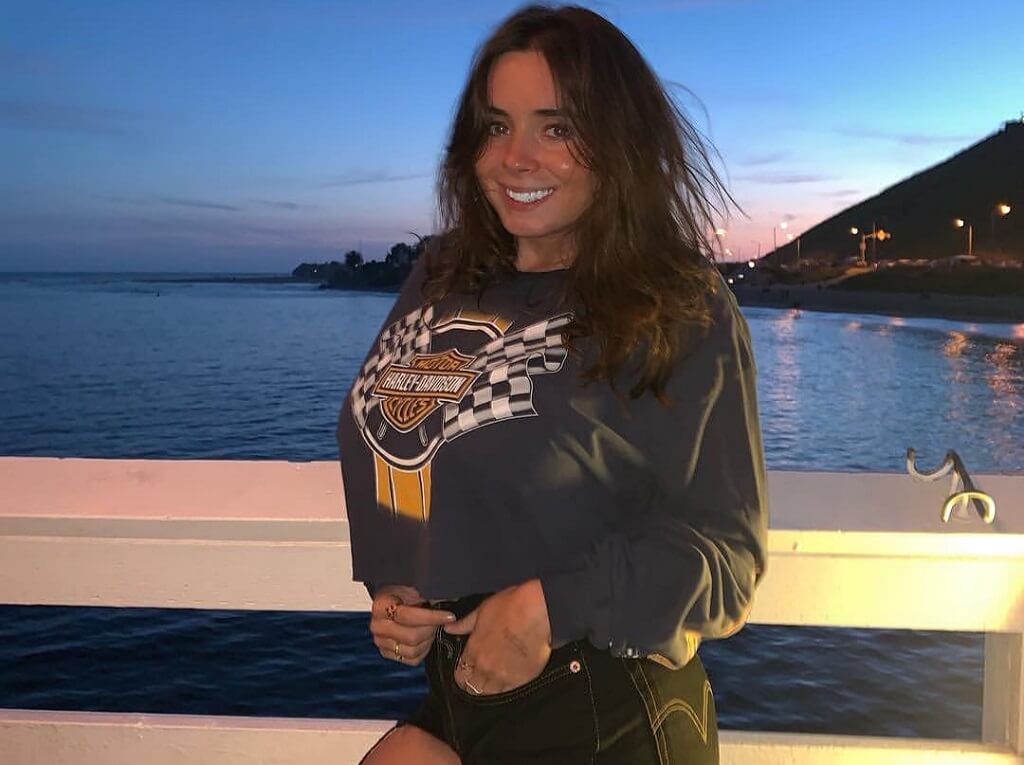 Acting Career
Mila Santos was deeply interested in the film industry and had always dreamed to be a part of it at any level.
Her dream becomes true when she appeared in the film titled "To Hell With Reno" directed by Kimberly Hunt in 2019. It really helped her in creating a good career in the film industry.
She played a nice role in the film as Roxie.
In 2020, Santos appeared in the famous TV series The Sinners in its third season as Veronica.
Although, she played a very small role in this series, but not bad in her initial stage of acting.
Following it, she then appeared in a short film titled "A Woman in Heat" and played the role of a star. This is also directed by Kimberly Hunt and officially released in 2021.
She was then involved in another TV series, The Re-Start.
Rise to Financial Success
After Santos earned a lot of followers on her social media platforms, she decided to turn it into a commercial success.
For this, she made a presentation on the OnlyFans platform where she offers her exclusive photos and videos to her fans at some price.
She currently charges about $12.99 for one month, $31.18 for 3 months, and $58.46 for 6 months.
Apart from this, Santos also owns a website in her name. She is currently using her website for selling a few types of services, including her private media access.
As of now, Santos is charging about $9.99 for a one-month membership.
Her next goal is to create a production company and design clothing for women with her body type.
Mila Santos Personal Life
Mila Santos is a highly attractive woman with her a bold body figure.
If we talk about her marital status, it seems that she is unmarried.
Although, this is unconfirmed as she has never talked about this. In fact, she has also not disclosed her relationship status that either she has a boyfriend or not.
But at all, it seems that she is unmarried and has no boyfriend.
She is an adventurous lady who loves to explore new places around the world, especially on a beach. Her favorite car is Ford Bronco and the song is Dancing in the Moon Light by King Harvest.
Social Media Handles
Being an actress and a famous model, Santos holds huge numbers of followers on her various social media platforms.
She is mostly followed for her dashing pictures that make the users stable on her account.
Currently, Santos has more than 296K followers on her Instagram handle and over 22K followers on her Twitter handle.
Besides this, the model is also available on Tik Tok with more than 155K followers and over 844K likes.
These are the follower's numbers on her social media handles. These are really crazy and are live proof of her popularity on the internet.
Mila Santos Net Worth
Mila Santos estimated net worth is $500,000 USD. Her profession as a model and actress has led her to earn such a huge amount of capital in a very short period of time.
She has mostly earned through her acting career as it is a high-paying field. However, modeling is not less than acting.
Santos has sure generated a lot of money through her modeling career.
Besides this, she has earned through the OnlyFans platforms where she is offering several types of subscriptions to her followers. If not so much, that amount will sure add a bit to her net worth.
She is also selling a few products on her website and is earning a little amount of money from there.
Next Read: Who is Model Francia James? Read her full biography
There are some more ways through which Santos is earning a good amount. She is being paid by Tik Tok and Instagram for carrying a lot of users to them.
Also, she can earn through doing paid promotions and advertisements on her social media handles. All, she is highly rich and stable financially.