Miracle Watts (born on 30 January 1993) is an Instagram star, American social media star, dancer, entrepreneur, and model who worked as an exotic dancer at various clubs in Houston.
She established quite a reputation for herself as she got to dance for different celebrity clients.
Miracle Watts initially gained fame after a shout-out from Drake on the OB Brien track "2 On Thoughtful."
She owns and operates a beauty line called The Miracle Lash. Let's take a look at this amazing article and learn everything about this gorgeous model.
Profile Summary
Name: Miracle Denise Watts
Birth Date: January 30, 1993
Birth Place: Houston, Texas
Age: 28 Years Old
Height: 5 Feet 4 Inches, 163 cm
Net Worth: $1 Million USD
Profession: Entrepreneur, dancer, model, and social media celebrity
Marital Status: Unmarried
Boyfriend: Tyler Lepley
Nationality: American
Residence: Houston, Texas
Who is Miracle Watts?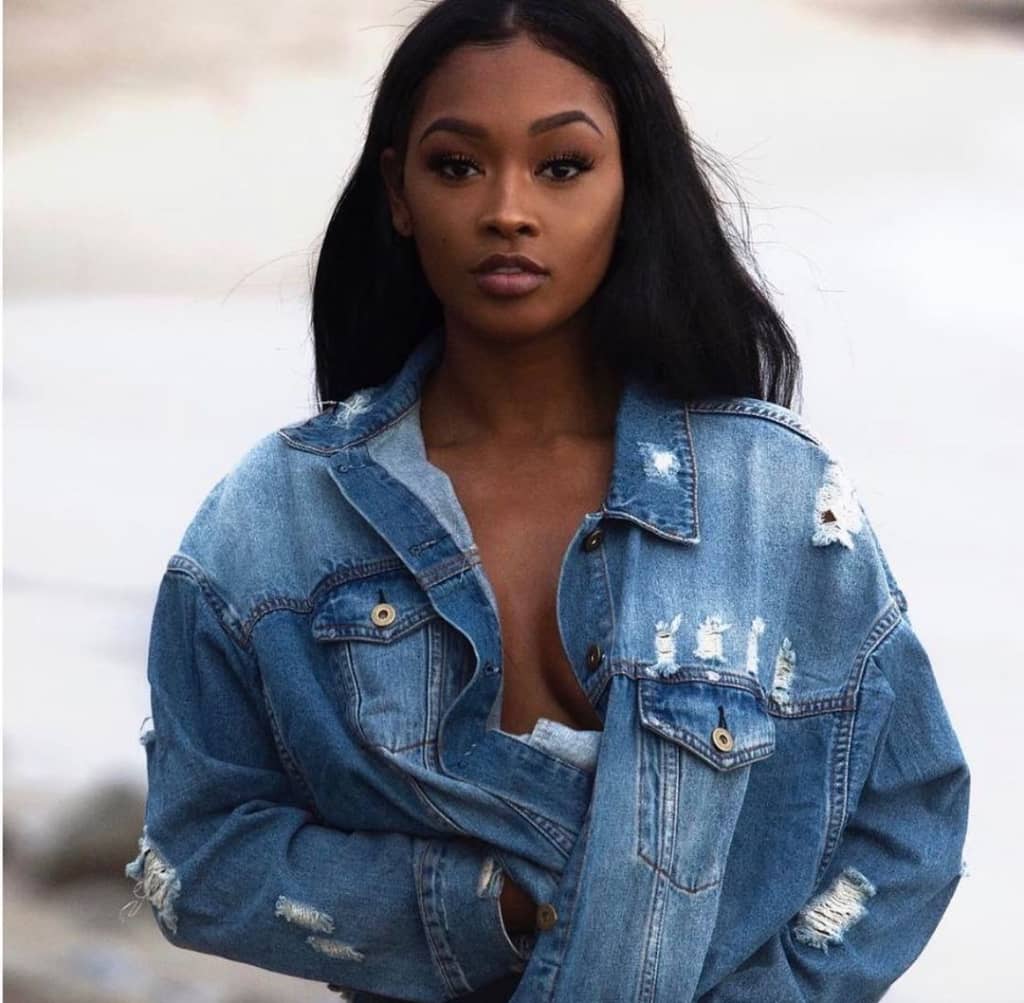 Miracle Watts is a famous American Instagram star, model, social media influencer, and entrepreneur. Since she was a child, she has been interested in fashion, beauty, and photography.
Before getting a shout-out on '2 On Thotful', she had made a name for herself as a professional twerker.
After the release 'of 2 On Thotful', Watts made use of her rapidly growing popularity and set up her line of faux eyelashes, 'The Miracle Lash', and a line of faux hair, 'The Miracle Tresses'.
Watts has also garnered popularity as an Instagram model, by accumulating over two million followers on her handle.
She is quite famous on Twitter as well and has over 150,000 followers on the micro-blogging site. She was previously signed with Facet Studios digital agency.
Early Life of Miracle Watts
Miracle Watts was born on 30 January 1993, in Houston, Texas. Her nationality is American while her ethnicity is Latina and African-American.
Watts spent her formative years in Houston and completed her high school diploma there.
She also attended college at some point but it is not known whether she completed her degree. Meanwhile, Watts first fell in love with beauty and fashion at a young age.
As a child, she loved makeup and started beautifying herself once her mom gave her the green light. She has two siblings, a brother, and a sister.
Since she was a child, she has been interested in beauty, fashion, and photography. As an adult, she simply wanted to do something she loved.
In an interview with 'Galore' magazine in October 2016, she stated that she had always been "girly" and the first time her mother did not get upset about her wearing makeup, she was "gone forever."
Miracle Watts Age
Miracle Watts is 30 years old as of 2023, as she was born on 30 January 1993.
In her 30s, Miracle has continued to excel in her profession as an Instagram star and model.
Her experience and maturity have allowed her to navigate the world of social media and modeling with confidence, inspiring others along the way.
Miracle Watts Career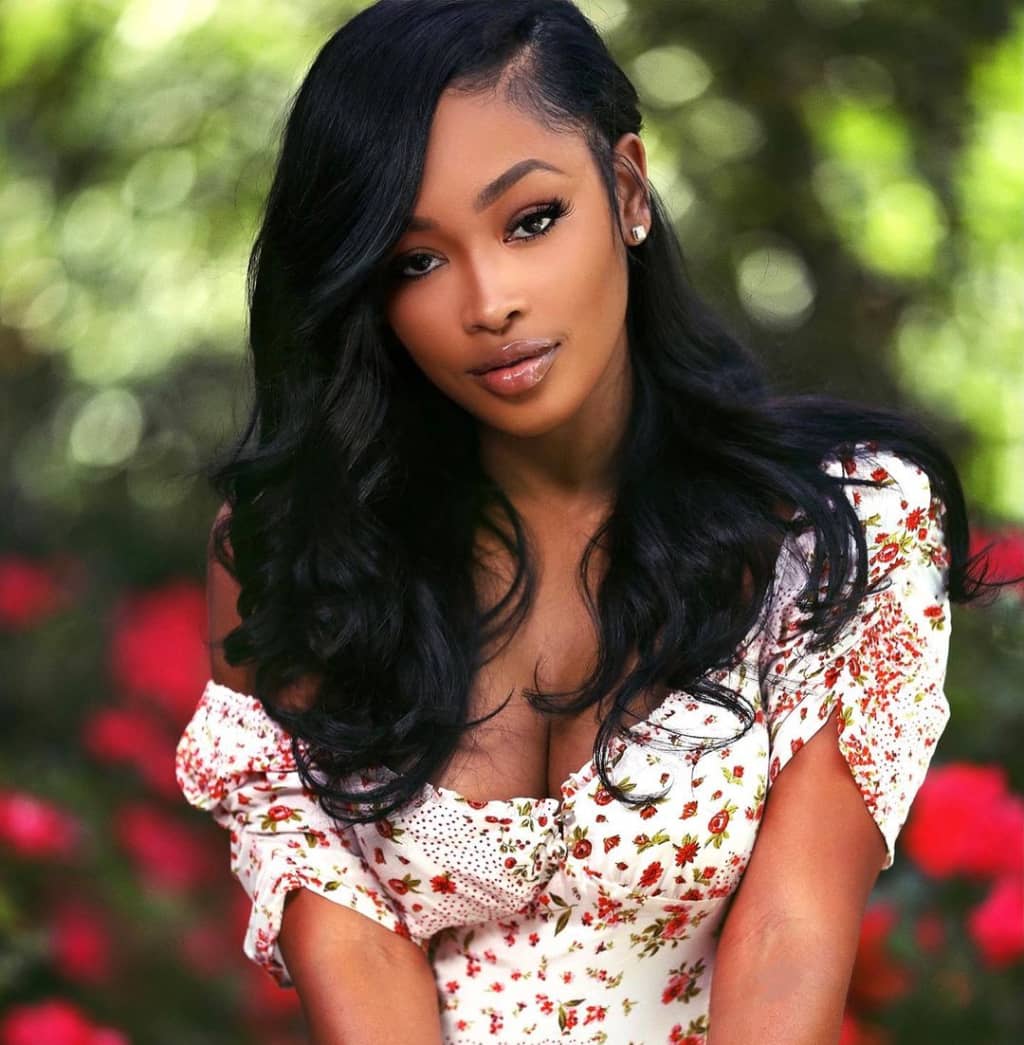 Miracle Watts started as an exotic dancer in the popular Houston club Dreams. She, along with Lira Mercer and Maliah Michel, was their biggest attraction.
This is how she met Drake, whose love for exotic dancers is well known. He has rapped about going to Dreams "with a suitcase".
In July 2017, it was reported by various news outlets that Drake celebrated the careers of Mercer, Michel, and Watts by organizing a jersey retirement ceremony for the girls.
He gave them customized basketball jerseys and there were also many other basketball-related elements at the party, such as a replica of the NBA's Larry O'Brien Trophy.
Since she became a social media influencer and an Instagram star, she has tried to maintain a level of consistency in her content.
Rise to Stardom
Miracle Watts began her journey towards social media fame as a professional twerker. In May 2014, OB O'Brien released his track '2 On Thotful', featuring Drake.
In the track, Drake mentions Watts in his second verse, rapping, "You, bring the cash right here, man. Miracle, sit your ass right here, man!"
As a result of the sudden exposure, her popularity skyrocketed.
She became a highly sought-after Instagram model and was represented by Facet Studios for a considerable period.
Watts came up with the idea of launching a line of faux eyelashes and a line of faux hair simultaneously.
However, it took her about four months to set up the line of eyelashes, whereas a full year was spent on developing the line of hair.
In January 2015, Watts launched The Miracle Lash after garnering one million followers on Instagram. Several months later, she launched The Miracle Tresses.
Miracle Watts Relationship
Miracle Watts was in a relationship and had dated the award-winning singer, August Alsina, back in 2015. The dating rumors commenced after the couple appeared on each other's social media handles.
Watts even posted a picture of the singer, wearing just his boxers, on her Snapchat, but the pair denied that they were dating.
Watts and Alsina were later spotted during a joint visit to the zoo in January 2016.
Even though the duo took care not to post any pictures of themselves together, some watchful members of the internet still deciphered that they had both visited the zoo on the same day.
All in all, the couple is said to have dated from 2015 to 2016, when they finally broke up.
Apart from August Alsina, Miracle Watts also dated American businessman Hasan Suliman, from 2012 to 2013.
Also Read: Who is musician and singer Pedro Tovar?
Miracle Watts Net Worth
Miracle Watts has a net worth of $1 million as of 2023. Undoubtedly, she will successfully continue her career, and having said that, her wealth will also continue to climb.
She has no doubt amassed a huge fortune, with the bulk of her wealth coming from her professional entertainment career.
She lives a luxurious life, and he has a personal luxury car and a big bungalow. He lives a luxurious lifestyle and travels throughout the world, as we can see through his daily updates on social media post and stories.
However, the specifics of her assets and liabilities are still under review, making it difficult to establish her actual net worth.
Also Read: Who is Manny Montana's Wife Adelfa Marr?
Social Media Appearance
This social media personality is very popular on different social media platforms, with decent fan followers. She is available on Instagram and YouTube.
On Instagram, she goes with the username @miraclewatts00 and has more than 2.4 million fan followers. Moreover, she has amassed over 85.7K subscribers on YouTube.
She's also built up a large following in the process on different platforms.
Physical Appearance
Miracle Watts is 5 feet 4 inches tall (1.63 m) and her weight is given as 135 lbs or 61 kg. Her hair color is black while her eye color is dark brown.
Other additional measurements are chest: 34 inches (86cm), waist: 24 inches (60cm), and hips: 42 inches (106cm).
Physical Appearance
Height
Feet & Inches: 5'4"
Centimeter: 163 cm
Meter: 1.63 m
Weight
Kilograms: 61 kg
Pounds: 135 lbs
I hope you enjoyed reading this article and had a good time going through it.
Please share your thoughts and opinions regarding this story below in the comment section.
Also Read: Who is artist and musician Renni Rucci?