Are you the person who loved Momona Tamada's television series "Babysitter Club"? Do you like their babysitting services?
Netflix never fails to surprise us with its unique concept. And this time, it is the babysitter's club, and all the kids have just nailed their performance.
But Momona Tamada 's fashionable clothes, fruit earrings, and quirky talks lifted the show to the next level and even won the Joey Award.
And we should thank Netflix again for introducing so many young talents to this world. Let us now return to Momona's biography.
Momona Tamada Profile Summary
Name
Momona Tamada
Birth Date
28 September 2006
Birth Place
Vancouver, British Columbia, Canada
Age
16 Years Old
Height
Feet & Inches: 5'1''
Centimeter: 153cm
Meter: 1.53m
Weight
Kilograms: 40kg
Pounds: 88Lbs
Net Worth
$1 million
Profession
Actress
Sibling
Hiro Tamada
Marital Status
Single
Nationality
Canadian
Who is Momona Tamada?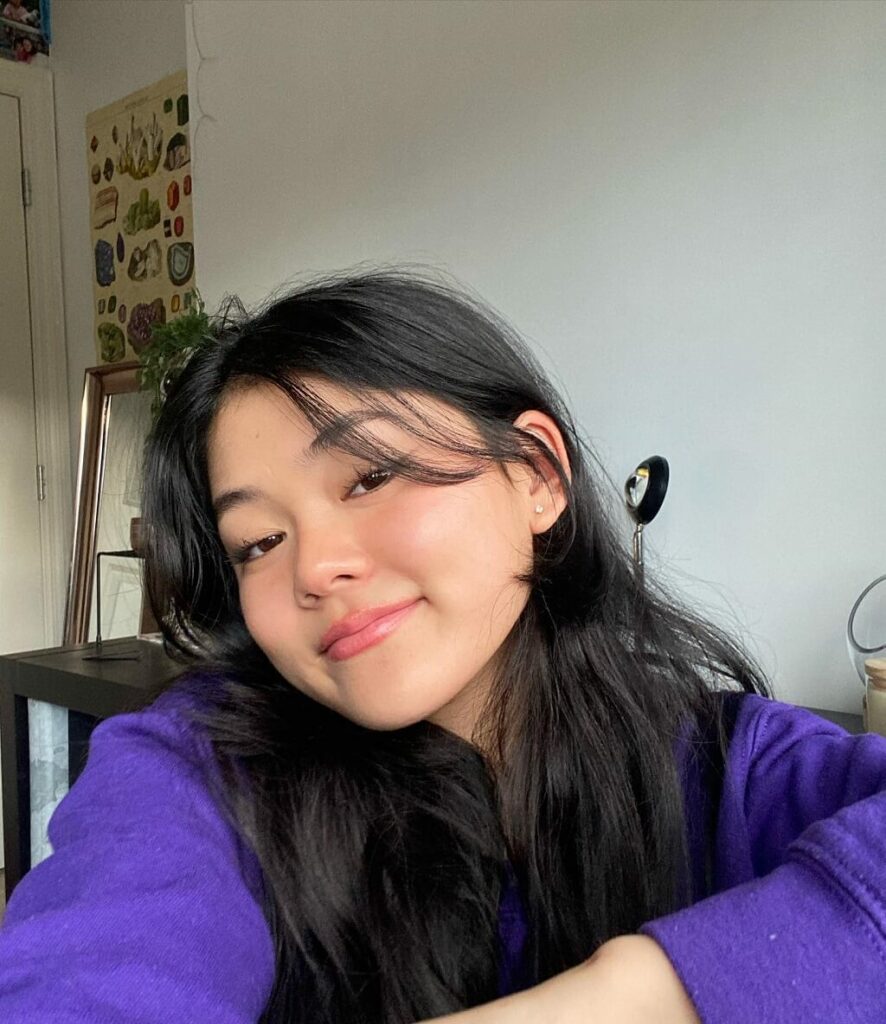 Momona Tamada is a young actress who rose to fame by acting in the Netflix series "The Babysitter's Club." She captured the hearts of people with her acting and cute face.
She began her acting career in 2019 and appeared in a series nominated for six Primetime Emmy Awards.
Even that was a Netflix movie, so Momona has a great connection with Netflix. In that movie, she proves her acting skills. And in addition to that, Momona is a great dancer.
She has been doing photoshoots with significant magazines. And Momona Tamada never fails to surprise anyone.
In addition, Momona has modelled in the ivivva campaign for athletic wear by "Brand Lululemon."
Besides everything mentioned here, she has also developed great life skills What is it? To know that, we must look into the upcoming sections, dear readers.
Early Childhood Days Momona Tamada
Momona Tamada was born in Vancouver, British Columbia, Canada, on September 28, 2006. As a result, Momona Tamada is 16 years old in 2022.
She also comes from a Canadian country and has Canadian citizenship. Her ethnic ancestors, however, are Japanese.
Her parents are first-generation Japanese immigrants, and her mother and Momona speak fluent Japanese.
Do you guys want to know the meaning of her name? Momona means "hundreds of peaches." Doesn't that sound delicious? So, her mother chose this sweet name for her cute daughter.
But unfortunately, we couldn't find the name of her mother. We can see her mother's and father's images on her Instagram feed, but Momona didn't mention her parents' names.
She seemed to be very attached to her parents. And she has a lovable little brother named Hiro Tamada. And Momona and Hiro have been sharing a beautiful brother-sister relationship.
Momona might be in middle school, and next year she may join the high school. But she is a very academic student, and since childhood, she has known how to balance her studies and acting.
But we couldn't find the name of Momona's school; if any readers find out about her school, please don't leave us comments. We will update here in this section.
Momona Tamada Extracurricular Activities
Momona Tamada is an excellent dancer and has a great interest in dancing, which she has been practising since age 4.
Moreover, she also performed in the B.C. Summer Games Opening Ceremonies and she has performed with the Royal Winnipeg Ballet.
And Momona also loves baking during her free time; she used to bake the cake and cookies, and she used to decorate them.
Well, Momona is also a great cake decorator. Momona did an exclusive video on her baking skills in a Netflix promotion video for the babysitter's club.
Momona Tamada Career
Momona Tamada started her acting career in 2019 with the television series "The Boys," in which she appeared in one episode as a "younger female."
Even though she appeared in only one episode, she proved her acting skills to the people, which helped her land many future opportunities.
And "The Boys" series was a smash hit, winning numerous prestigious awards and six primetime Emmy nominations.
The same year, Momona acted in the horror and supernatural television series "Terror." And even it is an award-winning series, Momona got to appear as Kazu's great-granddaughter in one episode.
Then, in 2020, she appeared in the series Gabby Duran & The Unsittables, but it was only one episode as a dancer.
In the same year, Momona debuted with her first movie, "To All the Boys: P.S. I still love you. And she has the opportunity to share the screen with Lara Lean, Peter, and John Ambrose.
Momona Tamada played the role of a young Lara Lee. And then again, she appeared in the sequel to To All the Boys: Always and Forever. She played the role of young Lara Lean.
Then, after that, Momona appeared in various movies and series. Finally, however, 2022 allowed her to realise her full potential.
And yes, that is "the babysitter's club" in that series; Momona is one of the leads, and her character is Claudia Kishi.
Claudia Kishi is the club's vice president, a creative artist, and a fashionista. Momo was nominated for the primetime Emmy Awards for this series and won the Joey Award.
Recently, she acted in the superhero movie "Secret Headquarters," and she got the chance to act with Owen Wilson.
Momona Tamada Movies and TV shows
Here is the list of Momona Tamada movies and TV shows:
The boys
The Terror
Gabby Duran and the Unsittables
To all the boys: PS: I still love you.
The main event
A babysitter's guide to monster hunting
To all the boys, always and forever
The babysitters club
Super pupz
Secret Headquarters
Oni (voice)
Momona Tamada Personal Life
Momona Tamada is single, and she is not dating anyone. However, she was the kind of girl who preferred friendships. And she doesn't have any boyfriends.
Her Instagram account is full of photos of her friend Xochitl Gomez, who also acted in the Netflix series "The Babysitter Club," She seemed very close to Gomez.
Xochitl Gomez played the role of Dawn Schafer, and our website also covers the biography details of Xochitl Gomez, so readers can also read that article.
Also Read: Bridget Shergalis Actress Biography
What is Momona Tamada's Net Worth?
Momona Tamada has an estimated net worth of $1 million by 2022 and she is a talented actress and dancer. Currently, she has done lots and lots of photo shoots, and she has gathered 1 million followers on her Instagram account.
As a result, she'll be doing a lot of Brand endorsements and comedies. She also models for several clothing companies, including Lululemon.
Thus, everything gets added to her bank account, and her net worth for the year 2021 is 800,000 USD while her annual salary will be around 2,00000 USD.
P.S.:Momona Tamada's Instagram account ID is @momonatamada.
Also Read: Evaluna Montaner Actress
Momona Tamada Age and Height
Momona Tamada's age is 16 as of 2022. However, her face is so adorable and charming. She looks exactly like a cute Japanese doll. Her beauty grows more beautiful by the day.
And according to her Momona Tamada IMBD profile, her height measurements are 5′ 1′′ or 1.53 meters or 153 cm, and she weighs around 40 kg or 88 lbs. She has black Asian hair color and black pupils.
The end!
Do you like this article? comment on it.
Next Read: Issa Rae Actress Biography