Naomi Neo (born on 25th January 1996) is a Singapore-based social media celebrity who is very popular across different social media platforms.
With her write-ups and blogs, she started hogging the limelight and public attention. Her writing skills earned her thousands of fans across the world, which encouraged her to create a YouTube channel.
Naomi is a highly enterprising personality who is gaining traction in the social media world and winning followers every day.
Continue reading to know more about the interesting personality of Naomi Neo.
Profile Summary
Name
Naomi Neo
Gender
Female
Birth Date
Born on 25 January 1996
Birth Place
Singapore
Age
27 years old as of 2023
Nationality
Singapore
Zodiac Sign
Aquarius
Ethnicity
Asian
Religion
Christian
Height
In Feet & Inches: 5′ 1″
In Centimeter: 155cm
In Meter: 1.55 m
Weight
In Kilograms: 45 kg
In Pounds: 99 lbs
Profesiion
Content writer, YouTubestar, and Socia Media
Net Worth
$750,000 as of 2023
Parents
N/A
Siblings
N/A
Husband
Han
Children
Son: Kyzo
Daughter: Zyla Rey
Who is Naomi Neo?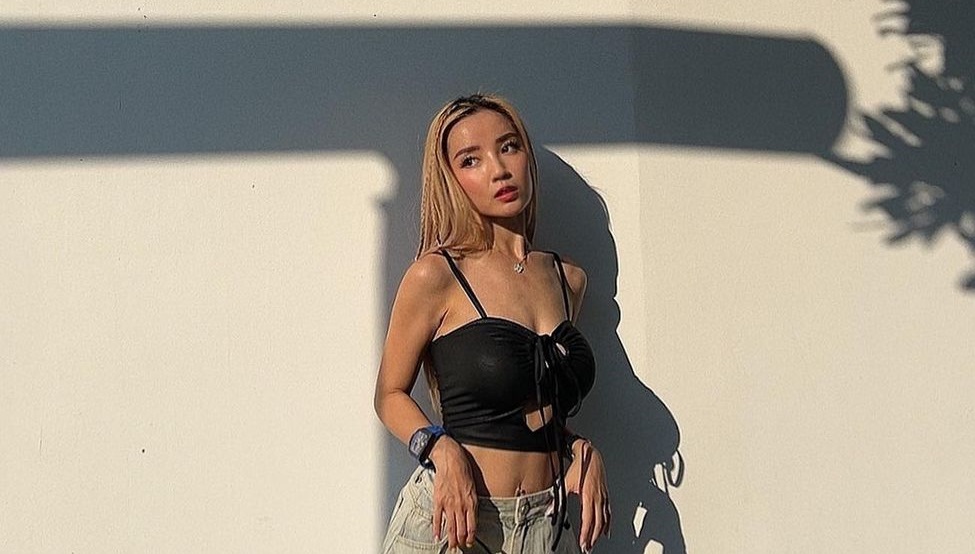 Naomi Neo is a content writer on YouTube and a prominent lifestyle blogger based out of Singapore.
She began writing professionally in 2011 and has been posting videos to YouTube ever since.
Naomi has collaborated with JianHao Tan and the Night Owl Cinematics, two other Singaporean content producers, and created viral content.
She also consistently updates her social media accounts with new content. Naomi has more than 457k YouTube subscribers, 1.6 million TikTok followers, and 671k Instagram followers as of August 2023.
Early Life of Naomi Neo
Naomi Neo was born on 25 January 1996 in Singapore. She was born as a single child of her parents.
Naomi keeps her life mostly private and nothing much is available in the public domain.
Nothing more than this information is available in the public domain about Naomis's parents.
She went to Damai Secondary School to study. Naomi pursued her education at the Nanyang School of Fine Arts, and in 2016 she obtained a Certificate in Arts Management.
Naomi also has a Bachelor's degree in merchandising, general sales, and related marketing operations.
Naomi Neo Age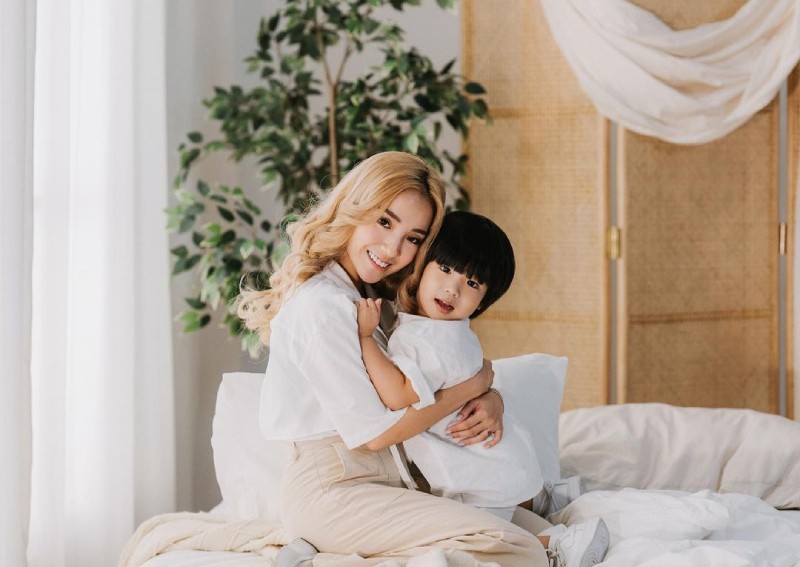 Naomi Neo is 27 years old as of 2023 because she was born on 25th January 1996. She is a young mother with two children with her husband with whom she got married at a young age.
Naomi though has pretty much defied her age by becoming highly successful in her career at a young and also having a strong family life.
She has almost fulfilled the long-term dreams of an ordinary person at a very young and there is only more growth left for her to achieve.
Naomi Neo Height and Weight
Naomi Neo has a height of 5 feet 1 inch which is equal to 155 centimeters or 1.55 meters. She weighs 45kg which is equal to 99 lbs.
Naomi is a lean and petite person who is very attractive in her looks as well. She has maintained a good physique and attractive looks knowing her social media presence and acceptance.
Naomi is highly conscious that she always under the public radar and hence she leeps her personal life predominantly private.
Naomi Neo Career
Naomi Neo is a popular YouTuber, blogger, and social media celebrity based out of Singapore. She has a huge fan following all over the world.
Naomi has created her fan base over the years with her unique writing style and presentation. Initially, she made her presence known and impact on Facebook before she ventured across other social media platforms.
Currently, she is very successful and in fact, opened for herself a lucrative income stream and has also become a celebrity.
Before writing blogs and posting videos on YouTube, Naomi started sharing experiences and stories on social media platforms, especially on Facebook.
Her posts on Facebook struck a chord with an audience who were largely youngsters.
Many of her write-ups on Facebook went viral on the internet, which in turn encouraged her to explore the greater scope.
Eventually having understood that she had more to offer on social media, she started blogging and became an instant sensation.
One of her inspirations was a blog she wrote in 2010 which went viral immediately. In 2010, she wrote a blog titled 'Mothers' and it was on the importance of motherhood.
When the blog went viral, she realized that blogging was the successful way forward for her.
So, she started writing blogs and became famous as a blogger and even started earning money through her blogs.
This inspired her to create her own YouTube channel, which made her even more popular.
On her YouTube channel, she publishes videos related to fashion, challenge videos, and comedy skits among many other interesting videos.
Naomi Neo Husband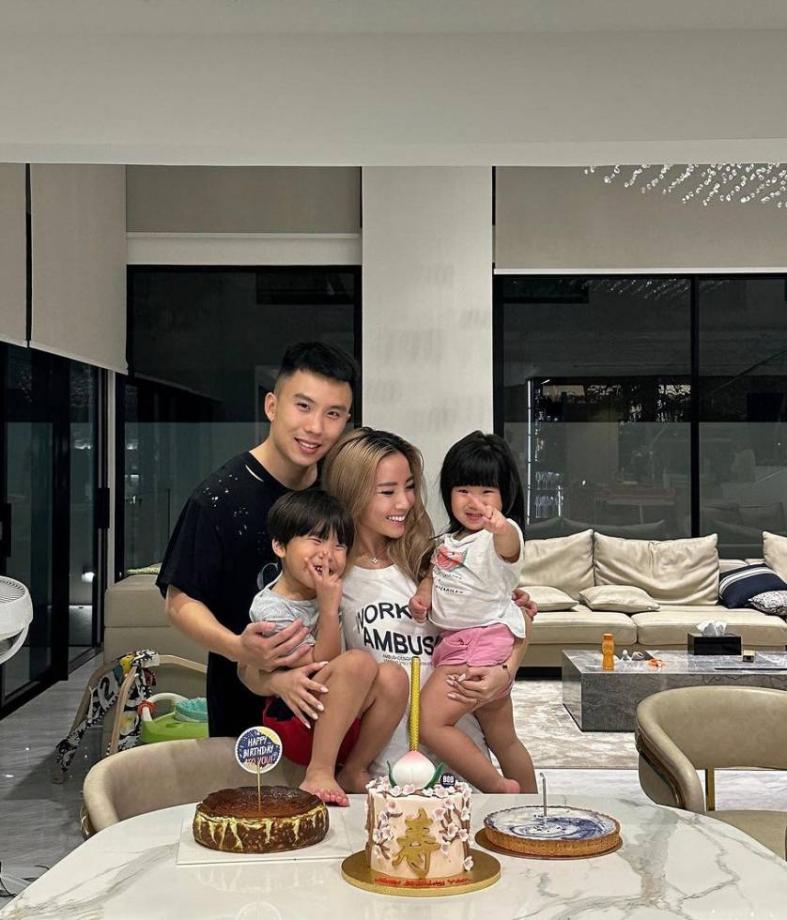 Naomi Neo is a married woman and her husband's name is Han. They met and fell into a relationship in early 2016 and got married in March 2018.
They go married at Singapore Botanic Gardens, followed by a private cruiser ceremony at Marina at Keppel Bay. In the same month of March, Naomi announced her pregnancy.
In June 2018, Naomi gave birth to her son, Kyzo. She hid her pregnancy even from her husband during the initial days.
It all came out when she published a YouTube video titled on 22 August 2018, named "How I Hid My Pregnancy from My Husband For 3 Months" where she stated how she kept the news of her 2nd pregnancy from her husband.
Naomi gave birth to her daughter, Zyla Rey on 21 January 2021.
She earlier dated JianHao Tan, with whom she also collaborated for work. JianHao Tan is also a Singaporean YouTuber and blogger.
But their relationship split up after one and half years of being together for both professional and personal reasons.
Naomi Neo Net Worth
Naomi Neo's estimated net worth is $750,000 as of 2023. She is making good money from social media.
Naomi has created funny quizzes for her users on social media. This has helped her increase the number of her subscribers on her YouTube channel.
She has achieved a gradual but a study following over the social media.
Such consistent following has helped enhance her income and overall wealth across several years of her persons on social media platforms.
One of her key stand-out features that has made her popular is her writing style and the kind of opinions she posts on her Facebook page.
The Singapore-based blogger uses a conservative tone in her blogs. All of these unique features she brings to her blocks and content on social media have helped her sustain the study flow of income year after year.
Facts About Naomi Neo
Naomi started using social media in 2009.
One of the most viewed videos on her channel is known by the name "11 types of Girlfriends Guys".
It was during her early days when she was more popular through her Facebook page and the opinion she posted.
It was in 2011 that she started thinking seriously about her career in creating blogs.
Her blog titled "Mothers" went viral soon after she started blogging.
She did a video titled "Not My Arms Challenge" with JianHao Tan.
In conclusion
Naomi Neo is a highly successful social media personality whose popularity and fanbase are growing more and more every day.
At this rate, she will be among the most successful and best of the lot available in the industry,
Naomi is also a successful wife and mother of two children, which is also a great accomplishment.
To manage all of it together so successfully is an extraordinary feat and she is an inspiration to many young and budding aspirants out there.
Hope you enjoyed this article. Share with us your honest feedback in the comments section below.
We will soon be back with a new and interesting personality.
Next Read: Jon Eicholtz