Who is Nathalie Marquay?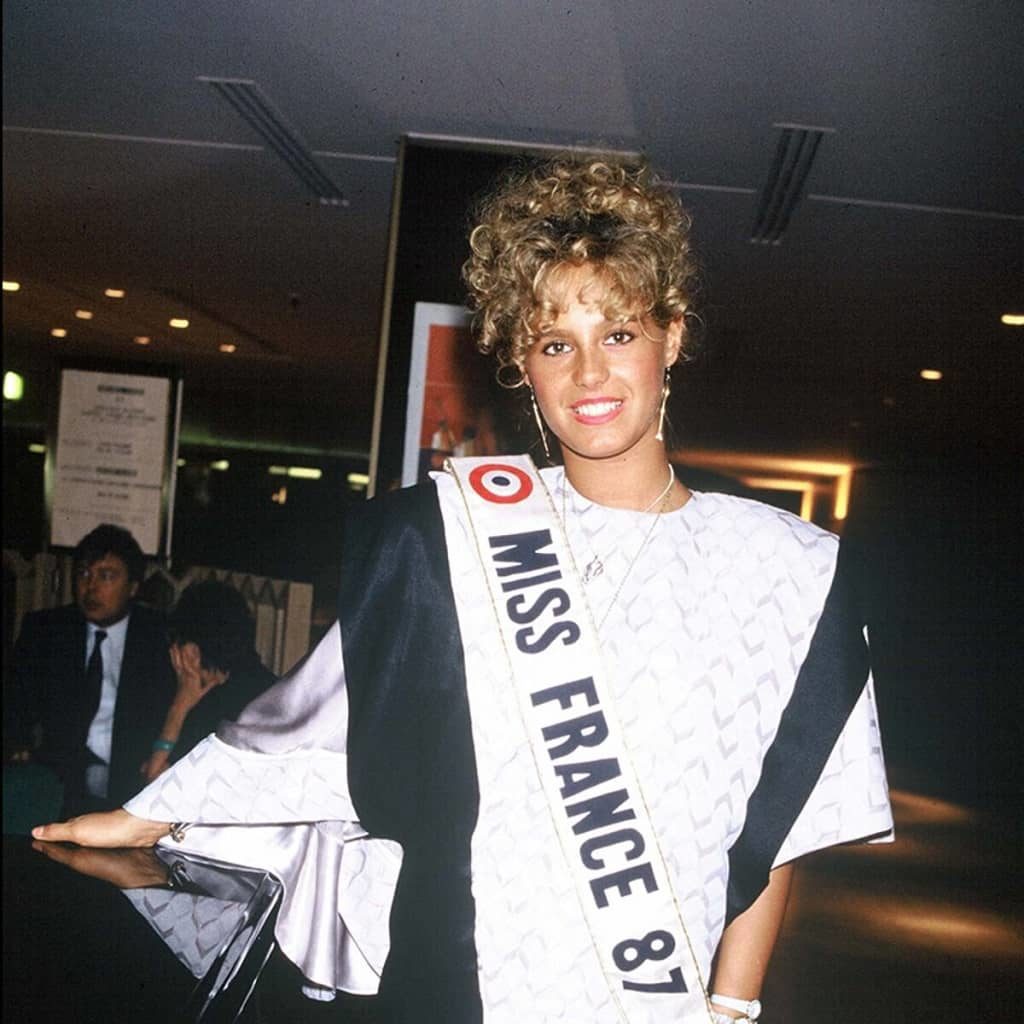 Nathalie Marquay is a famous Model and Actress. Nathalie entered the career as a Model In her early life after completing her formal education.
Nathalie Marquay was first elected Miss Alsace 1986 at the Beaubourg Palace in Blotzheim, a title qualifying her for Miss France 1987 election which took place in Paris on December 31, 1986.
On December 31, 1987, she transmitted her title of Miss France to Sylvie Bertin, Miss Bresse-et-Bugey elected Miss France in 1988.
She was Miss France in 1987 and her country's representative at Miss Universe 1987 and Miss World 1987.
Early Life of Nathalie Marquay
Nathalie Marquay was born on 17 March 1967 in Comines, France. Nathalie Marquay gets her first role in sitcoms on TF1.
In 1994, she played a miss in Le Miel et les abeilles, a wrestler in Salut Les Musclés. She made several appearances in Girls Next Door (a mom, a mermaid, a sportswoman) and appeared in Les Garçons de la plage.
She played in 1994 in La Veuve Noire, an erotic telefilm part of the Aphrodisia series which is broadcast on M6.
In October 2005, an article with photos devoted to her participation in this series was published by the magazine Ici4.
She then played in the TF1 sitcoms La Croisière foll'amour then in Les Vacances de l'Amour in 2000 where she played Paul's mother.
In 2001, she appeared in 2 episodes of the 72 hours series in which she played Mona and Natacha's understudy.
In 2002, she appeared in an episode of the police series Navarro
From 2001 to 2008, she played Monica, Caroline's secretary in seasons 7 to 14 of the series Sous le soleil on TF1.
From March 2013 to February 2014, she played Jeanne in season 1 of the television series Sous le soleil de Saint-Tropez broadcast on TMC.
Nathalie Marquay Career
Nathalie Marquay was first elected Miss Alsace 1986 at the Beaubourg Palace in Blotzheim, a title qualifying her for Miss France 1987 election which took place in Paris on December 31, 1986.
The election of Miss France experienced a mess of the management of Europe 1 during the designation of the runners-up and Miss France by Céleste, provoking the anger of Guy Lux and great turmoil in the public who shouted when Miss Reunion is designated, 2nd runner-up.
For a few minutes confusion reigns during the designation of the runners-up, with, in addition, the voluntary and precipitous departure of the 4th runner-up, Miss Lille-Métropole, Caroline Charles, dissatisfied with the result.
After having finally appointed Joëlle Ramyead (Miss Réunion) 1st runner-up, Céleste announces that Nathalie Marquay, Miss Alsace is elected with 42.2% of the votes.
This one, which is still behind the scenes, returns to the stage under the whistles and boos of the public.
While Valérie Pascal hands him the scarf and Geneviève de Fontenay poses the crown to him, Guy Lux speaks of a "stormy election" and denounces the attitude of the public.
"It is not very nice on the part of (our) friend (s) of the public" because he finds that "Miss Alsace is lovely".
He declares that "even if Miss Reunion seemed here in this room of 3 or 400 people to win the votes, we do not have to go against thousands of voices of listeners and viewers".
Geneviève de Fontenay announces at the same time that the title of 4th runner-up goes, without any public vote, to Miss Lorraine in place of the 4th runner-up elected because of her absence3.
Nathalie Marquay then poses with her runners-up on the podium, for the photographers, while Céleste confirms the results in the absence of the 4th runner-up.
A mounted piece, created for the occasion by a caterer from Paris is brought to the set. Guy Lux suggests to "Mademoiselle Miss Alsace" to "cut the first piece of cake".
This sequence of the winners of the election is often repeated in the bloopers, retrospectives of Miss France, and other zappings.
Nathalie Marquay Personal Life
Nathalie Marquay is married. In June 2007, she married Jean-Pierre Pernaut, presenter of the 1 pm television news on TF1. They have two children, Lou (2002) and Tom (2003) 7.
They had met during Miss France's 2002 election, on December 8, 2001, at the Salle de la Filature in Mulhouse, while he was sitting next to her in the public.
Nathalie Marquay Net Worth
Nathalie Marquay has a net worth of $3 million USD. Which he earned from her occupation as Modeling and Acting. Popularly known as the Model of France.
Nathalie Marquay is one of the richest Beauty Pageant Contestants & listed as the most popular Beauty Pageant Contestant.
She is seen as one of the most successful models of all time. Nathalie Marquay Basic source of earning is being a successful French Model.
Social Media Presence
Model Nathalie Marquay is a famous Beauty Pageant Contestant. She is arguably the world's most influential social media star. Nathalie is an ideal celebrity influencer.
With her large number of social media fans, she often posts many personal photos and videos to interact with her huge fan base on social media platforms.
Personal touch and engage with her followers. You can scroll down for information about her Social media profiles.
Instagram – More than 83 thousand followers
Facebook – More than 13 thousand followers
The Bottom Line
Nathalie Marquay is working for social welfare and in touch with many organizations for the betterment of humanity.
Since 2003, she has been the godmother of the Ti'toine association which fights against cancer. She defended the association in season 2 of La Ferme Celebrities.
She is also the godmother of Collectif K and the Ruban de l'Espoir, two associations that also fight against cancer.
Next Read: Who is Andrea Meza? – Miss Universe 2020