Have you ever read the story of a fitness trainer who has changed your life? No problem whether your answer is yes or no.
Today, we are going to read the life-changing biography of Nick Hounslow who is influencing other people through his inspirational story.
Now, it's your time to get motivated from his life and achieve your success like him. So, begin this very inspirational story of Nick Hounslow and move forward towards your success.
Who is Nick Hounslow?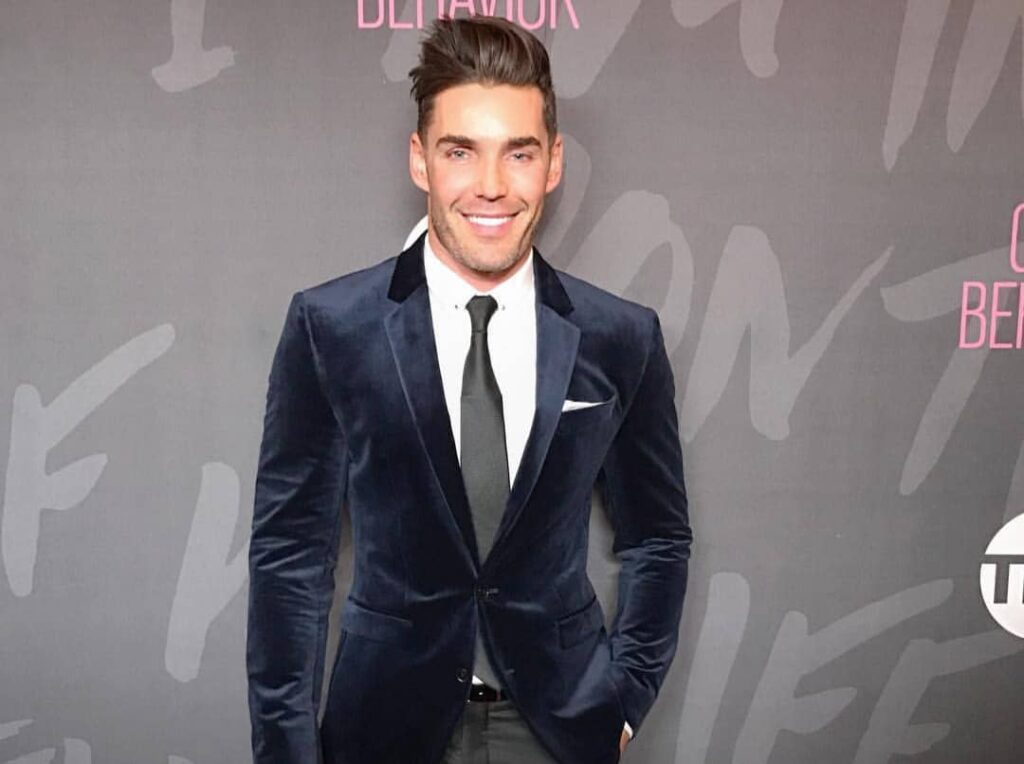 Nick Hounslow is a renowned model, actor, fitness expert, celebrity trainer, and television personality. He is widely famous across the world for being a top-class fitness trainer.
Along with this, he is best recognized for his appearance in the show like The Catch, and Jimmy Kimmel Live! Besides these, Nick has appeared in various films and television series. He even has been worked as a fitness trainer in many films and has served famous actors.
Nick has been covered by several famous magazines including Bello Mag and Men's Fitness. Also, he has promoted several brands and had accumulated some capital through it. Nick Hounslow is now a leading fitness trainer in his surroundings and is rising rapidly.
Early Life of Nick Hounslow
Nick Hounslow was born on 25 February in the 1980s in London, United Kingdom. His father's name is Bob Hounslow who was the former owner of Classic Wedding Cars of Ashby.
He has also worked for Royal Air Forces Association and was there from 2007 to 2014. He has also a sister named Charlie Hounslow who works as a makeup and prosthetic artist.
She is like a best friend along with a caring sister. She is even connected to Films and Televisions too. Nick has not talked about her mother, but once his father posted her photo on his Instagram profile @bobhounslow.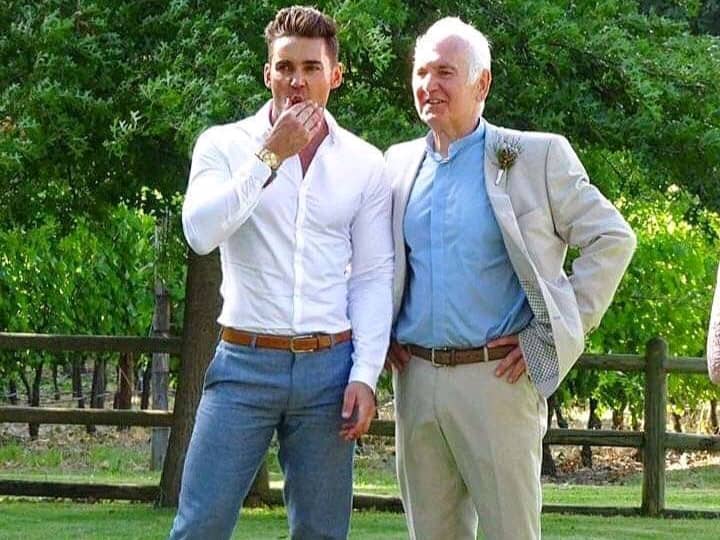 Nick Hounslow started his elementary education at a local school in his native place. He was very smart from his childhood and had always the curiosity to become a famous guy. And he did it. Let you see below how Nick achieved this mark.
Nick Hounslow Career
When Nick was about 18 years old, he left his home for pursuing his career in modeling. He then worked globally in London, Paris, Milan, New York, and Los Angeles. For his work, he was printed in numerous famous articles including Bello Mag, Runner's World, Men's Fitness, L'Uomo, and Zooey Magazine.
It was all his consistent hard work for his fitness and body that led him to achieve such successes.
Around this period, Nick was only thinking about a good body figure that he can use for his modeling career. And you know well how much a body figure is important in the modeling field.
Looking at this, he was trying all he could to make himself suitable for all the requirements he might need for being a model.
When he was getting more famous, people were attracted a lot to him. In fact, he advertised many brands of Products including Crest, Taco Bell, Fiat, Cadillac, and L'Oreal with the supermodel, Claudia Schiffer.
Besides this, Nick Hounslow appeared in several music videos such as Hilary Duff's Strange and Britney Spears' Radar.
Nick Hounslow has been also seen on big screens on Jimmy Kummel Live, The Catch, and The Jay Leno Show. He has recently collaborated with Warner Bros.
At all, Nick Hounslow is working as an actor, model, fitness expert, and celebrity trainer. He has appeared in several films and television series. Also, he has been the personal fitness trainer of many actors and models. Nick is best known for his role in the popular TV series, The Catch (2016).
Nick is currently working as an actor at Discover Management in Los Angeles, California. Also, he is working as an Actor at HRi Talent. Earlier, he has worked at LA Models. Now, he resides in Los Angeles, California.
Nick Hounslow Marriage, Partner and Spouse
Nick Hounslow might have not married and still he is single. The statement has been taken after his appearance on his social media platforms.
Nick has been never seen with any woman who can be considered as his girlfriend partner, or wife. In fact, he himself has never talked about his marital status or something about his relationship.
Nick is also a pet lover and has a black cute dog whom he calls 'Edgard' with love. He likes to spend his time with Edgard and share his picture with him.
Nick's favorite book is Georges Marvelous Medicine by Ronal Dahl. Nick is an adventurous type of person and has been seen traveling the world.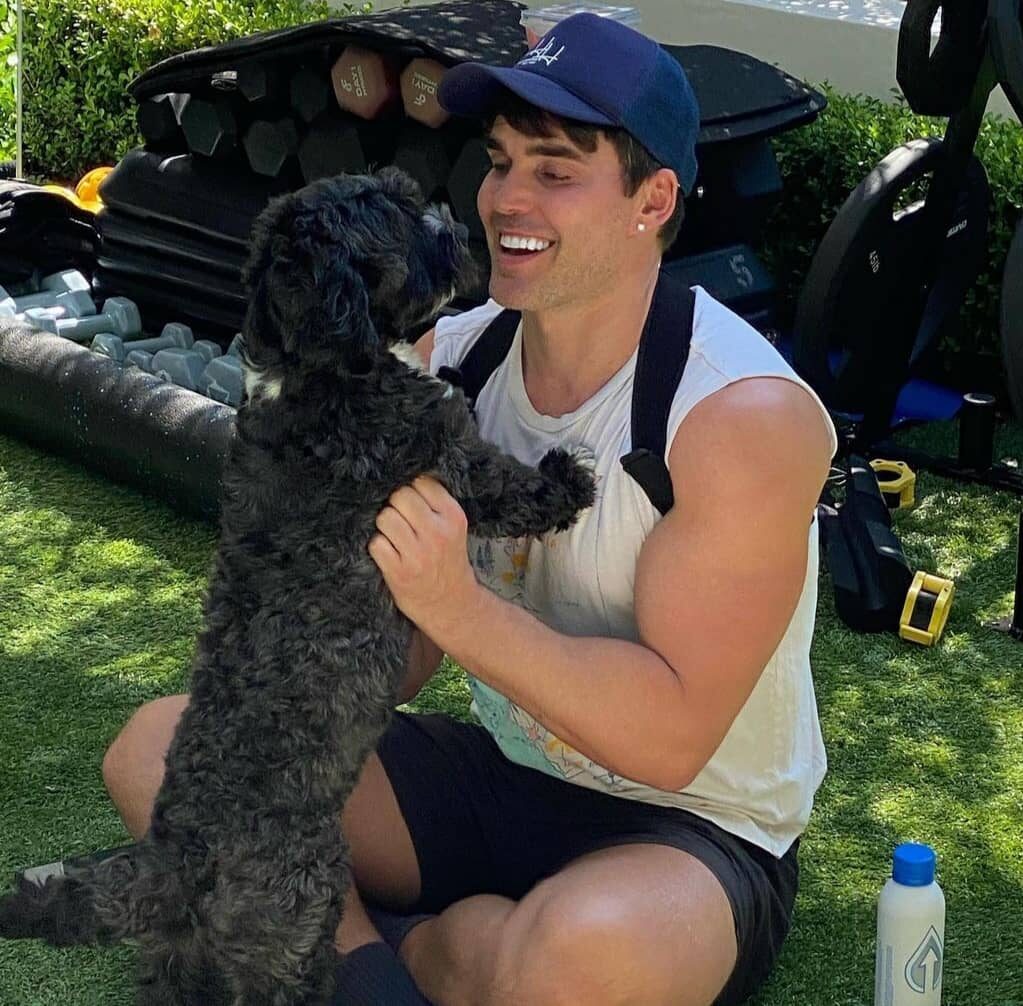 Nick is highly active on social media platforms. He has currently more than 1.2k followers on his Facebook page and over 66.2k followers on his Instagram profile.
Also, he has more than 2.74k followers on his Twitter profile. In fact, he has achieved a blue verified tick on his Instagram profile. Nick Hounslow's birthday is 25 February each year.
Nick Hounslow Net Worth
Nick Hounslow estimated net worth is $1.5 Million Dollars. He mainly creates his wealth through his fitness profession. As he is directly connected to the film industry, he got paid a very huge amount for his works.
Despite guiding the film stars, Nick has also such programs through which he trains average people around him. And the secondary source of Nick's wealth is advertisement and brand promotions.
We have already seen how he had promoted several brands. At last, Nick has enough capital to live his whole life luxuriously.
The Bottom Line
Nick Hounslow is a rising fitness trainer star who is not going to stop. He is consistently working in several places and leading his life. Nick is an inspiration and ideal for many fitness enthusiasts.
He even drops out of his home in search of his dream. What could be bigger than that sacrificing your everything at a very young age. Now, it's your time to show everyone what you can do.
Next Read: Mercy Mogase Fitness Trainer Biography
Nick Hounslow Bio, Wiki, Age, Spouse, Wife, Marriage, Net Worth, Birthday & More
Name
Nick Hounslow
Birth Date
25 February 1980s
Birth Place
London, United Kingdom
Age
40 - 45 Years
Height
6'1" Feet
Net Worth
$1.5 Million Dollars
Profession
Actor, Fitness trainer, and Model
School
Local High School
Father Name
Bob Hounslow
Sister
Charlie Hounslow
Marital Status
Unknown
Partner/Spouse
Unavailable
Nationality
British-American
Residence
Los Angeles, California
I hope you learn something from the biography and wiki of Nick Hounslow. Please share your feedback about him and his story.