Do you like the horror movie "A Quiet Place?" Then did you like the performance of Noah Jupe?
Marcus Abbott, the little boy from "A Quiet Place" movie, is doing great! The little boy has become a teenager, and he has become the busiest actor in recent days.
Because his filmography grows longer by the year, even his upcoming projects are being planned.
This shows that the global people have started to recognise his talent; even though his father is a filmmaker, Noah has created his empire through his hard work and talent.
Well, don't you know about his filmmaker father and actress mother? Then you should read the upcoming sections to learn about his family tree.
Noah Jupe Profile Summary
Name
Noah Jupe
Birth Date
25 February 2005
Birth Place
Islington, London, England
Age
18 Years Old
Height
Feet & Inches: 5''
Centimeter: 152cm
Meter: 1.52m
Weight
Kilograms: 40kg
Pounds: 88Lbs
Net Worth
$2 million
Profession
Actor
School
Cheadle Hulme School
Father
Chris Jupe
Mother
Katy Cavanagh
Sibling
Jemima and Jacobi
Marital Status
Single
Nationality
British
Who is Noah Jupe?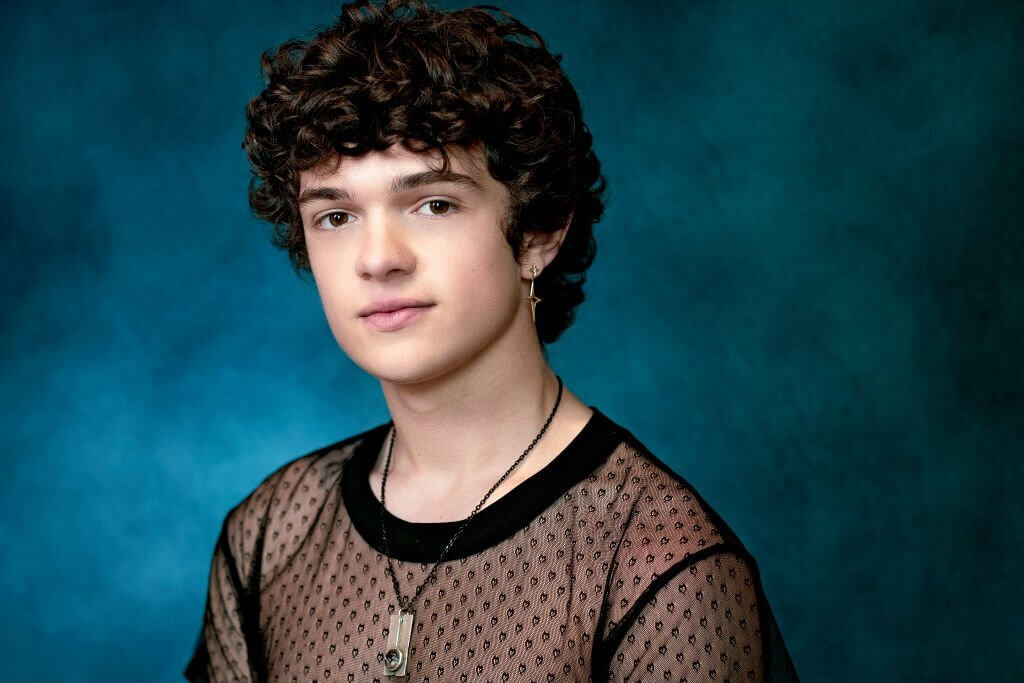 Noah Jupe is a British actor who rose to fame by acting in movies and television series like Night Manager (2016), Suburbicon (2017), Wonder (2017), A Quiet Place (2018), Ford v. Ferrari (2019), and Honey Boy (2019).
This shows that Noah entered the movie industry at a very young age.
At the age of 10, he acted in a television series. Most people thought that his parents helped him to grasp all these acting opportunities.
Despite the fact that his parents are well-known entertainers, Noah simply absorbed their knowledge and applied it to his acting career.
Noah has been nominated for nearly 30 awards shows for his phenomenal performance in each project. Last year, Jupe was featured among "the 12 young creatives" in British Vogue.
Apart from being a great actor, he is also a handsome man. Thus, "Noah Jupe now" images are trending on the internet.
It refers to his present looks because while acting for his first projects, Noah was just a very little kid, but now he has grown into a handsome man!
He has received a lot of attention from the female side.
Noah Jupe Age
Noah Jupe, born on February 25, 2005, hails from Islington, London, England. As of 2023, at 18 years old, Noah embodies the qualities associated with his Pisces zodiac sign – creativity, innovation, hard work, talent, and down-to-earth nature.
Early Childhood Years of Noah Jupe
Noah Jupe was born on February 25, 2005, in the United Kingdom in Islington, London, England. Thus, the age of Noah Jupe is 18 as of 2023. His nationality and ethnicity belong to London.
He was born under the sign of Pisces, whose personality traits include being creative, innovative, hardworking, talented, and down to earth. Surprisingly, most of his zodiac sign's personality traits match his.
Since childhood, Noah Jupe has had an extreme interest in acting, and both of his parents are in that field; thus, he naturally gets his inspiration from them.
At the age of 10, he entered the Hollywood industry. And he graduated from Cheadle Hulme School.
Noah Jupe Family Details
Noah Jupe's father, Chris Jupe, is a filmmaker and producer known for Parentfit, Cupid (2022), and The Mighty Boosh (2003).
And his mother, Katy Cavanagh, is a famous actress who has acted in Coronation Street, The Cops, Murder on the Blackpool Express, Not Going Out, Birds of a Feather, and many more movies.
He was raised along with his two siblings, Jemima and Jacobi.
Noah Jupe Career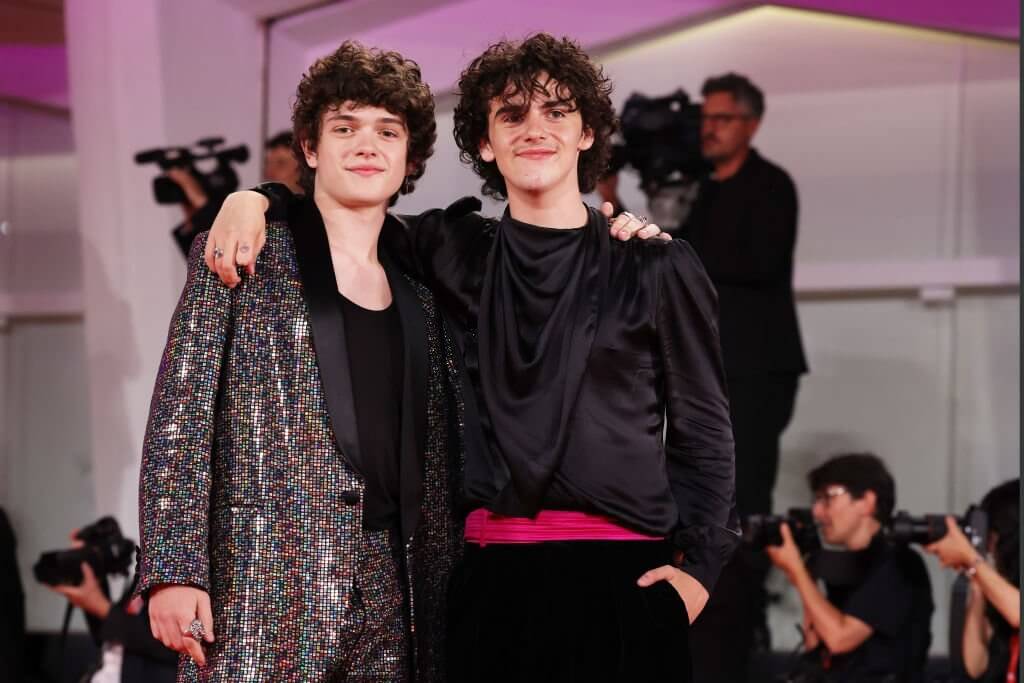 Noah Jupe has started his career. He began his career as an actor in the 2015 television series "Penny Dreadful," in which he played the character of Charles Chandler.
Later, He acted in another drama, "Downtown Abbey," where he played the role of a child.
Then Noah got to act in a television movie called "A Song for Jenny." In that movie, he played the role of William.
In 2016, Jupe appeared in the miniseries "The Night Manager," where his character role was "Daniel Roper," and he acted in that series for only 3 episodes.
2017 was a successful year for Noah Jupe because he played the lead roles in the movies "The Man with the Iron Heart" and "Suburbicon," His character names were Ata Moravek and Nicky.
In 2018, Noah Jupe acted in the famous movie "The Titan," where Jupe played the role of "Lucas Janssen."
Then there comes the Noah Jupe's iconic film. The world's famous horror movie "A Quiet Place" was one that Noah Jupe had the chance to act in, along with prominent stars like Emily Blunt, John Krasinski, Millicent Simmonds, and Leon Ruse.
No one can forget Noah's performance in the movie Honey Boy, in which he played the role of Otis. And his recent project was "Dreaming Wild," where he played the role of teenage Donnie.
For the movie "Honey Boy," Noah won the Las Vegas Film Critics Society and Hollywood Film Critics Association awards.
Noah Jupe Movies and TV Shows
Penny dreadful
A song for Jenny
Downtown Abbey
The night manager
Houdini and Doyle
The last dragon slayer
The man with the iron heart
That wonderful evening
Suburbicon
Wonder
My pretty pony
The Titan
A quiet place 1, 2
Holmes and Watson
Honey boy
Ferrari vs. Ford
The undoing
No sudden move
Dreaming wild
What is Noah Jupe's Net Worth?
Noah Jupe's net worth is estimated to be around $2 million as of 2023. He is a talented actor and has been in the industry for over 8 years. Thus, he might have earned all this money from his hard work.
Moreover, he has around 700,000 followers on his Instagram profile and will receive all of his brand endorsements and promotions there. Even that adds to his net worth.
Noah Jupe's net worth for the year 2022 is $ 1.5 million, and his annual salary is $50,000.
Also Read: Jay Harrington Actor Biography
Noah Jupe Personal Life
Noah Jupe is currently single, he is not dating anyone. Because acting is now Noah's passion in life.
But this is the age where he will get all the butterflies in his stomach upon seeing a girl. And we are sure that he will be sure to experience all the romantic moments of his life.
Also Read: Maxi Iglesias Actor Biography
Love Rumours
Noah has a spotless dating record; no love rumours are circulating on the internet.
Noah Jupe Age and Height
Noah's jupe age is 15 as of 2023. Yet, with all his solid and attractive abs and muscles, he has become a handsome teenager.
One time, Noah wore long earrings to an award show, prompting some critics to spread the rumour that he is gay. But there is an unreasonable rumour: Noah Jupe is a straight person. And in this world, talent matters more than everything else.
He is tall, about 5 feet, or 152 cm, or 1.52 meters, and weighs about 40 kg or 88 lbs. And he has wavy brown hair and black eyes.
The end!
Do you like this article? comment on it.
Next Read: Rocco Ritchie Actor Biography