Novak Djokovic is a Serbian professional tennis player. He is currently ranked world No. 1 in men's singles by the Association of Tennis Professionals.
Novak has held the top position for a record total of 378 weeks, finishing as the year-end No. 1, an Open Era record seven times.
He met his future wife, Jelena Ristić, in high school, and began dating her in 2005. On 10 July 2014, the couple was married on Sveti Stefan in Montenegro.
In April 2014, Djokovic announced that he and Ristić were expecting their first child. Their son was born in October 2014. Their daughter was born in 2017.
Let us take a closer look into the personal life, career and a lot more about the great Novak Djokovic.
Who Are Novak Djokovic's Children Stefan and Tara Djokovic?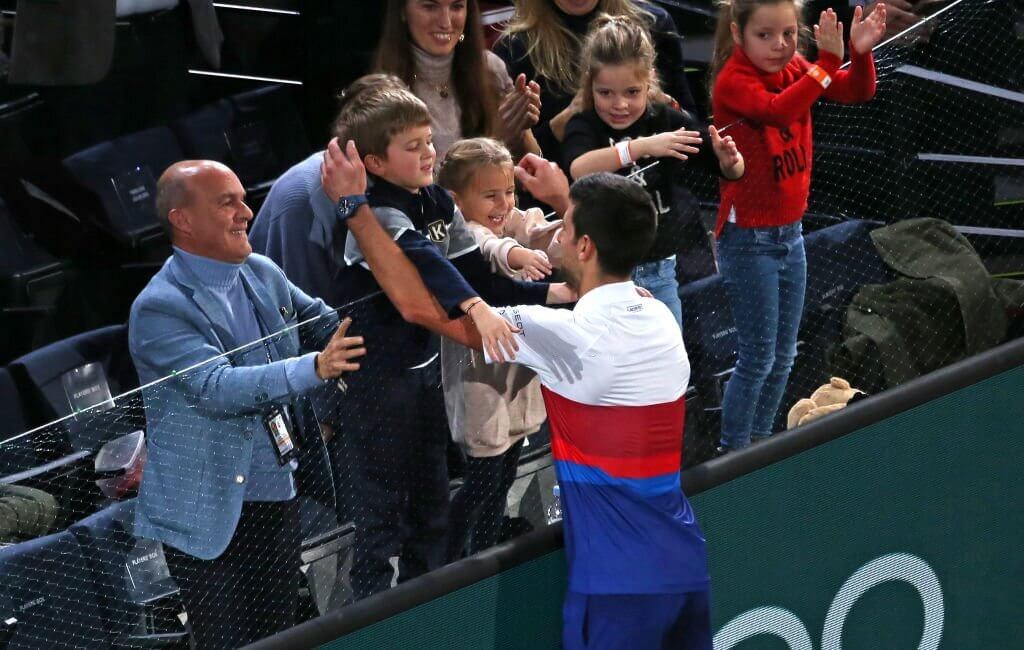 Novak Djokovic's kids are Stefan Djokovic and Tara Djokovic. Stefan was born in 2014 and is currently 9 years old.
On the other hand, Tara was born in 2017 and is currently 6 years old. Their mother is Novak Djokovic's wife, Jelena Djokovic.
Tara is relatively young, and her parents have kept her from the public eye. However, 9 years old Stefan seems to take after his father and plays tennis.
He won his first title in tennis the same day Novak won the ATP Rome 2022 title.
To many, it might seem like Novak is pushing his son down the same career path as him, but he stated in an interview that he would never force his kids to do something they didn't like.
So, Stefan's interest in tennis comes from within, and we wouldn't be surprised if the youngster takes to the international arena soon.
It is obvious Novak Djokovic kids attend school, but their parents have yet to confirm where likely for privacy's sake.
Novak Djokovic Family: Who Are They?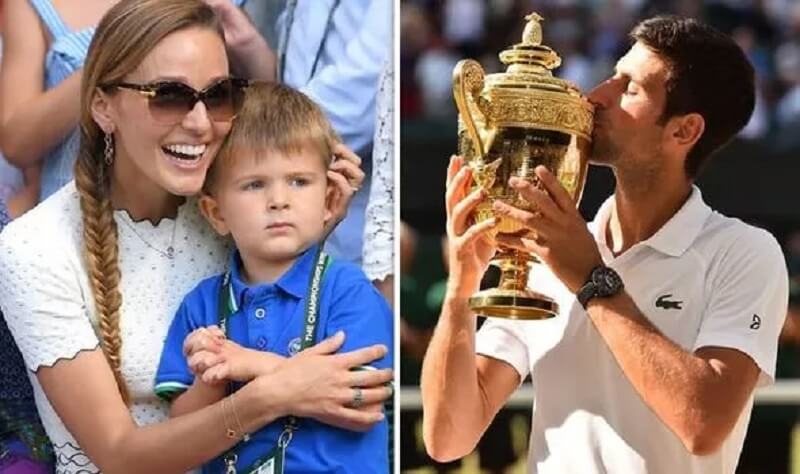 Novak Djokovic is married to his high school sweetheart Jelena Djokovic. The two have been dating since 2005 and finally tied the knot on July 12, 2014.
Born on June 17, 1986, Jelena is 36 years old. She attended Bocconi University before attending The University of Monaco in 2011.
She briefly worked for an oil company but stepped down after her work affected her relationships. Currently, she works as the National Director of the Novak Djokovic Foundation, a charity the couple founded together.
Novak has two younger brothers, Marko and Djordje, who played tennis professionally for a short while. However, tennis did not agree with them, and they left the field shortly after.
It is still being determined what the two Djokovic brothers do for a living currently.
As for his parents, they remain unknown, but the tennis player has confirmed that his mother is of Croatian descent, while his father is of Serbian descent.
Looking back on his childhood, Djokovic recalls how his parents had two businesses – a fast-food store and a sports equipment store.
Novak Djokovic's Son – Stefan Djokovic
The Serb got married after his Wimbledon 2014 victory. Jelena was carrying her first child when she got married to Novak in July 2014.
On October 22, 2014, Novak's son Stefan Djokovic was born.
Djokovic won his fourth Wimbledon title in 2018 and that marked his resurgence in tennis. That title pleased the Serb as he did it in the presence of his son.
"It feels amazing because for the first time in my life I have someone screaming 'Daddy! Daddy!'" – Djokovic said on court after his fourth Wimbledon victory.
Due to Wimbledon's restrictions, kids under 5 years old cannot watch matches from near the courts.
However, they made an exception for Stefan Djokovic that year and it made the whole Djokovic family very happy and his father emotional.
"And it's the little boy right there.

He came in… he's under five years old, so he couldn't watch the matches live, but we were hoping that if this happens, if I hold a trophy, he can be there to witness it. I can't be happier.

I'm very emotional for him being there."
Novak Djokovic's Daughter – Tara Djokovic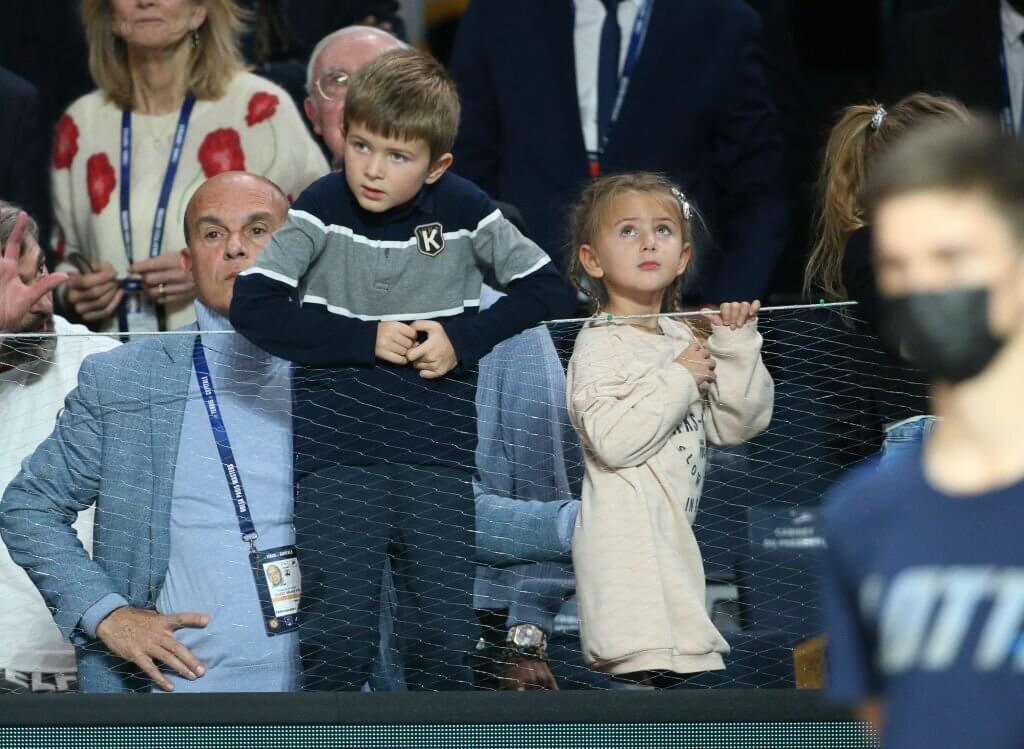 Djokovic's daughter Tara Djokovic was born in September 2017. "Jelena and Tara are my angels, and Stefan is a proud big brother who wants to take part in baby chores Life is divine!" Djokovic announced the arrival of Tara.
His children call him "Tata" which Serbian for dad. Novak Djokovic often posts pictures and videos on social media that see him having fun with his kids.
Novak Djokovic Parents
His parents are Dijana Djokovic Who happens to be his mother and Srđan Đoković who is his father.
Djokovic's mother, Dijana Djokovic is a Serbian international born on January 24, 1964 in Belgrade, Serbia. she is currently 58 years old as of January 2023.
Meanwhile his Father, Srđan Đoković is of paternal Serbian and maternal Croatian descent. He is 62 years of age born in the year 1961.
Also ReadL How Many Kids Does Eliot Stabler Have?
What Is Novak Djokovic Net Worth In 2023?
According to sources, as of 2023, Novak Djokovic's net worth is approximately $220 million. His fortune had an appreciable kickstart in 2011 when he garnered about $12 million in prize money from his matches.
Following fame and success, he became the Brand Ambassador for brands like Uniqlo in 2012. He was reportedly paid 8 million euros per year for that deal.
However, he split from Uniqlo in 2017. The following year, from 2017 to 2018, he raked in approximately $24 million from his salary and other brand endorsements.
The list doesn't end here; the tennis player earned $50 million and $45 million in the following years.
In July 2019, Djokovic won Wimbledon, whose earnings brought his net worth to $133 million. Since then, he has earned around $124 million from his games and endorsements.
Hope you enjoyed this article. Share with us your valuable feedback in the comments section below.
We will soon be back with a new and interesting personality.
Next Read: Melanie Bishop – John Bishop's Wife