Nuno Lopes is a Portugues actor and DJ who has got a lot of popularity for his role in Saint George, the Portuguese entry for the Best Foreign Language Film at the 90th Academy Awards.
And most recently for his role in the TV Series, White Lines as Duarte "Boxer" Silva.
Aside from this, he has appeared in a lot of films and TV series. Let's read his biography below and find out everything about this emerging actor.
Nuno Lopes Biography, Wiki, Height, Wife, and Profile Summary
Name
Nuno Lopes
Birth Date
6 May 1978
Birth Place
Lisbon, Portugal
Age
44 years
Height
5 feet 11 inches
Net worth
$ 1–5 Million US Dollars in 2022
Profession
Actor
School
Lisbon Theatre and Film School
University
Ecole des Maîtres.
Education
Graduation
Relationship status
Separated
Ex-wife
Mikaela Lupu
Nationality
Portuguese
Who is Nuno Lopes?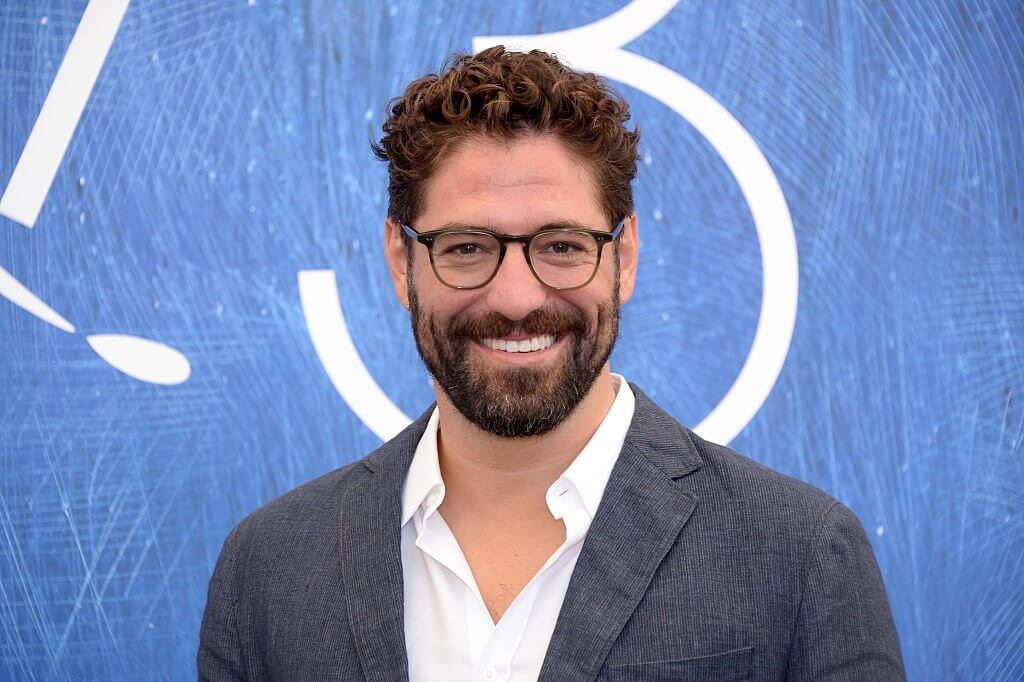 Nuno Lopes is a popular Portuguese actor and DJ. He got fame worldwide, because of his roles in Saint George and White Line Netflix Series.
He started his acting career in 1991 when he was just 13 years old and is still working hard to provide his fans with the best entertaining movies.
In this time period, Nuno not only gained popularity but also won a lot of Best Actor Awards because of his energetic roles.
Early Life of Nuno Lopes
Nuno Lopes (Portugal Actor) was born on 6 May 1978 in Lisbon, Portugal. The information related to his parents and siblings is not available on the internet as he has not shared anything related to them in public.
He completed his high school at Lisbon Theatre and Film School. Nuno graduated from Ecole des Maîtres.
Nuno Lopes Career
Nuno Lopes started his acting career as a child artist in 1991 by working on his debut film project: Parallel World. At that time, he was just 13 years old.
After the three-year gap in 1995, he appeared in another movie, God's Comedy, and played the role of Third Kid.
He Debuted on Television in 1997 by working as an actor in Riscos Television Show.
Later in 2000, Nuno appeared in another television project Diario de maria and played the role of Cesario.
In 2000, he worked as an actor in different projects, including Moonfish (Movie), A Senhoro Ministra (TV Show), A Noiva (TV Show), Criancas SOS (TV Show), and Ajuste de Contas (TV Show).
He also worked as an actor in Herman SIC TV Show. Next year, Nuno appeared in numerous TV shows and movies including Off to the Revolution in a 2 CV, Programa da Maria, and Odisseia na Tenda.
His projects for the year 2002 are Antonio, A Boy from Lisbon, O Fabuloso Destino de Diacono Remedios, Terra Speranza, and Furia de Viver.
Nuno won the Best Newcomer Category Award at Extra Television Award Ceremony.
In 2003, he worked as an actor in movies, including Quaresma, and O Corneteiro Lopes.
In the same year, he also worked as an actor in the Paraiso Filmes TV Show. Nuno's movie release in the year 2004 was My mother while in the same year, he also appears in the Senhora de Destino TV Show.
Lastro and Alice movies were released in cinemas in 2005 and in 2006, he won the Golden Stars Awards and Golden Globes (Portugal) Awards for the Best Actor Category.
Rise to Fame
After a two-year gap, Nuno worked as an actor in movies including Todos os Passos, O Senso dos Desatinados, Goodnight Irane, This Night, and Noise.
Apart from it, he also worked in two TV Shows including No Tal Hospital and Cuidado com a Lingua!
From 2008 – to 2009 he worked on the Os Contemporaneos television show. In 2009, Nuno won the Best Actor Award at the Golden Globes (Portugal) Awards.
In 2010, he played the role of Hector in the Bloody Night TV Show. While Nuno's films for the year 2011 are Ultimo a Sair, Blood of my Blood, Sunflare, and Side Effects.
Later in 2012, he gave a lot of hits to Portugal Industry including So So, Operation Liberated, Lines of Wellington, and Operation Autumn.
Next year Nuno worked as an actor in movies and TV Shows including Maison Close, Odisseia, Odysseus, and Obsessive Rhythms.
In the same year, he won the Best Actor Category Award in Golden Globes (Portugal) Awards.
His movie released in the cinema in 2015 is The Portuguese Falcon, next year Nuno won two Best Actor Awards at International Film Festival and Awards Macao and venice orizzonti Prize Award.
From 2016 to the present he give many hits to the Portugal Industry including An Outpost of Progress, Saint George, Terapia, Mata Hari, Joaquim, Menina, País Irmão, Sara, The Great Mystical Circus, South White Lines, and Provisional Figures.
For Nuno's energetic performances in 2017, he was awarded the Best Actor Award in Golden Globe (Portugal) Awards.
Later in 2017, he was awarded the Best Actor Awards at Golden Globes (Portugal) Awards Ceremony and Sophia Awards Ceremony for his work in Saint George.
Nuno Lopes Net Worth
Nuno Lopes's estimated net worth is $ 1–5 Million US Dollars in 2022. This amount is not revealed by himself, however, it is calculated through different resources and analyses.
By keeping in mind his successful acting career, we can say that Nuno has made a big amount through it, although he doesn't reveal his net worth figures in public.
He is still active in his profession so there is a chance of a dramatic increment in Nuno's net worth in the upcoming years.
Nowadays, he is living a luxurious life in his home town Lisbon.
Nuno Lopes Personal Life
Nuno Lopes is currently not in any sort of relationship which means that he doesn't have any girlfriend and neither is he dating anyone.
It is reported that in past he married Mikaela Lupu in 2017, but unfortunately, their marriage didn't last long and in 2018 they separated after divorce.
Nuno also has a kid but he has not shared any information in public related to it.
According to different resources, we came to know that he has Portuguese Nationality while his Zodiac sign is Taurus.
Overall, his personal life perspectives are out of the reach of the public.
Also Read: Emma Bones Actor Biography
Physical appearance
Nuno Lopes is currently 43 years old in 2021. Moreover, he is 5 feet 11 inches taller (or 180 cm) handsome man, and has a sharp body shape.
Further, his weight is around 70 kg or 154 lbs.
He has a brown eye color which makes him look more attractive while the color of his hair is also the same as his eye color.
Overall, Nuno's physical appearance makes him the heartbeat of Millions of young girls.
Physical Appearance
Height
Feet & Inches: 5'11"
Centimeter: 180 cm
Meter: 1.80 m
Weight
Kilograms: 70 kg
Pounds: 154 lbs
Also Read: Devan Long Actor Biography
Social media Appearance
Nuno Lopes is a well-known actor from Portugal and he is followed by thousands from all parts of the world. He faced a lot of hurdles to achieve this fame.
Nuno is very popular on different social media accounts and he is also quite active on all these handles. There, he also stays connected with his fans by uploading his latest photos on multiple handles.
As a result of that, he receives positive feedback in the shape of comments, likes, and shares. The fans really appraise him.
Following are Nuno's social media account stats as of 2022
Instagram – More than 454 K Followers
Twitter – More than 103 K Followers
Facebook – More than 42 K Followers
I hope you enjoyed reading the biography and life story of Nuno Lopes. Please share your feedback and opinion regarding this article. We highly appreciate your thoughts.
Next Read: Who is Sacha Carlson? Biography of this Film Actor