Being a popular actor and the racer car driver, Patrick Dempsey has gathered a lot of standing ovations from his followers.
He has not only broken the stereotype but has also performed excellently in his both professions.
Patrick Dempsey has worked in several films up till now. He is known for playing various roles that are known even to this day.
Dempsey also appeared in the 2000 film Scream 3 as Detective Mark Kincaid. Dempsey enjoys auto racing in his free time and keeps a collection of sports cars and classic cars.
This post will be all about Patrick Dempsey's life including his career and personal life.
Who is Patrick Dempsey?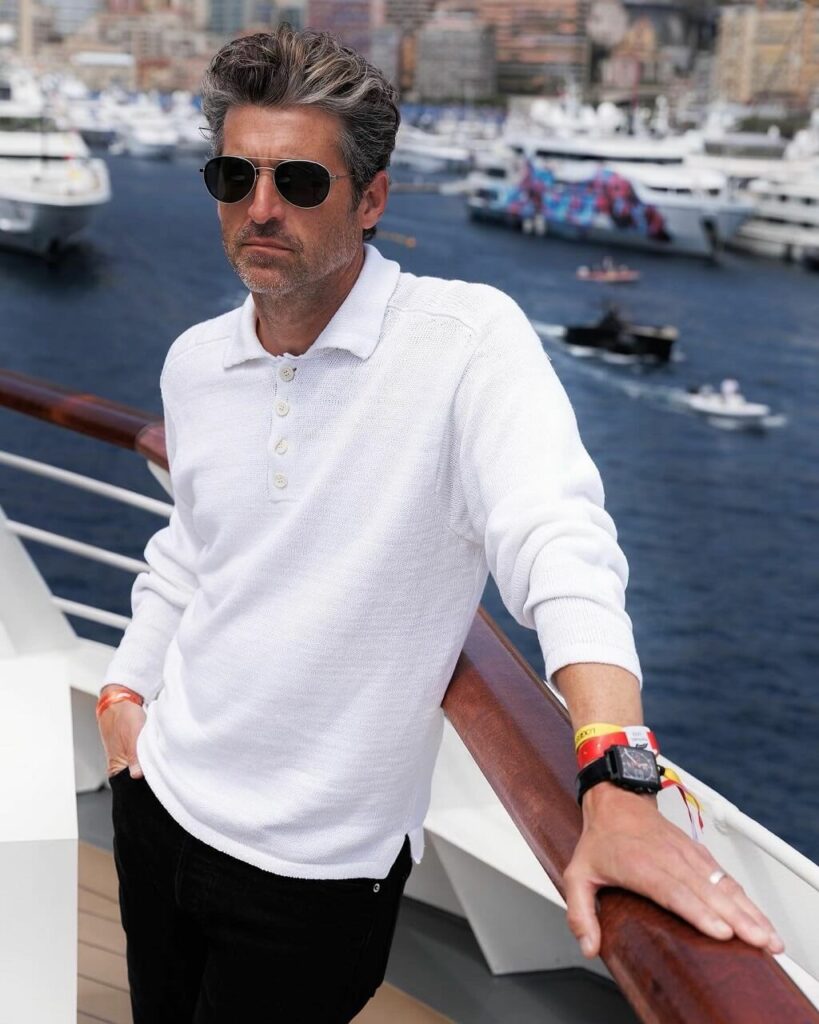 Patrick Dempsey is an American famous actor and race car, driver. He is best recognized for playing Grey's Anatomy's neurosurgeon Derek "McDreamy" Shepherd.
Dempsey was a successful actor from the start, appearing in several movies in the 1980s, such as Loverboy and Can't Buy Me Love (1989).
He has participated in pro-am competitions for sports cars at the Rolex 24 at Daytona.
Dempsey said he would "walk away" from acting if he could and devote himself fully to motorsports.
Early Life of Patrick Dempsey
Patrick Dempsey was born on 13th January 1966 and is 56 years of age as of 2022. He was born in Lewiston, Maine, United States, and holds American nationality.
Shane Wray, his half-brother, and two older sisters belong to him. His father, William, was an insurance salesman, while his mother, Amanda worked as a school secretary.
After relocating to Houston, he attended Willowridge High School in addition to Buckfield High School and St. Dominic Regional High School.
Dempsey competed in juggling contests when he was younger. He finished second in the Juniors division in the 1981 International Jugglers' Association Championship.
At the age of 12, Dempsey received a dyslexia diagnosis. He admitted to thinking that having dyslexia helped shape who he is now to Barbara Walters during her 2008 Oscar special.
Dempsey told Walters, "It's given me a perspective of — you have to keep working." "I have always persevered."
Patrick Dempsey Career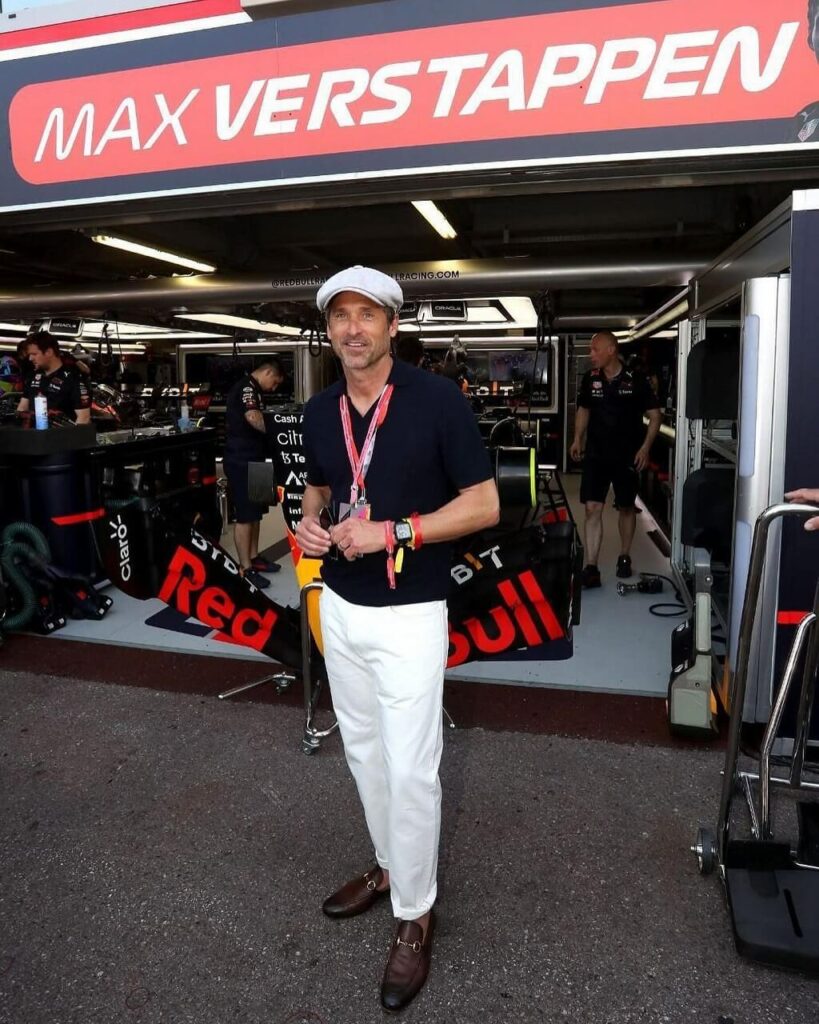 Dempsey rose to fame as a teen idol in the late 1980s thanks to his roles in the love stories Heaven Help Us, Can't Buy Me Love, and Loverboy.
In the 1990s, he made the switch to television and was cast in several recurrent roles on sitcoms and drama series, including an Emmy-nominated turn in the 2001 film Once & Again.
He co-starred in the critically praised HBO film Iron Jawed Angels in 2004 alongside Hilary Swank and Anjelica Huston.
Dempsey began playing Dr. Derek Shepherd, better known as "Dr. McDreamy," in the popular medical drama Grey's Anatomy in 2005.
One of the most well-liked television programs has since arrived on ABC as a midseason replacement.
His portrayal of the sensitive doctor won over viewers, who also found the on-again, off-again romance between his character and Ellen Pompeo's Dr. Meredith Grey fascinating.
For his work on the series, Dempsey has won both a Screen Actors Guild Award and a People's Choice Award.
Along with his work on Grey's Anatomy, Dempsey has also played a few roles in movies. For Freedom Writers, he reconnected with his former co-star Hilary Swank (2007).
He has chosen lighter fare for his upcoming film project, a romantic comedy with a fantasy twist.
In the 2007 film Enchanted, Dempsey plays a barrister who develops feelings for a historical princess who has been transported to the present by a wicked queen.
Other significant film appearances by Dempsey include Bridget Jones' Baby (2008), Transformers: Dark of the Moon (2011), and Made of Honor (2016).
Motorsport
Dempsey, who owns a sizable collection of sports and classic cars, has long been a fan of auto racing.
He has participated in famous pro-am competitions such as the Tecate SCORE Baja 1000 off-road race, Rolex 24 at Daytona, and the 24 Hours of Le Mans.
In 2015, Dempsey concentrated on competing in the GTE-Am class of the FIA World Endurance Championship.
He competed with his own Dempsey Racing-Proton team and teammates Patrick Long and Marco Seefried in a Porsche 997 GT3 RSR.
Patrick Dempsey's Personal Life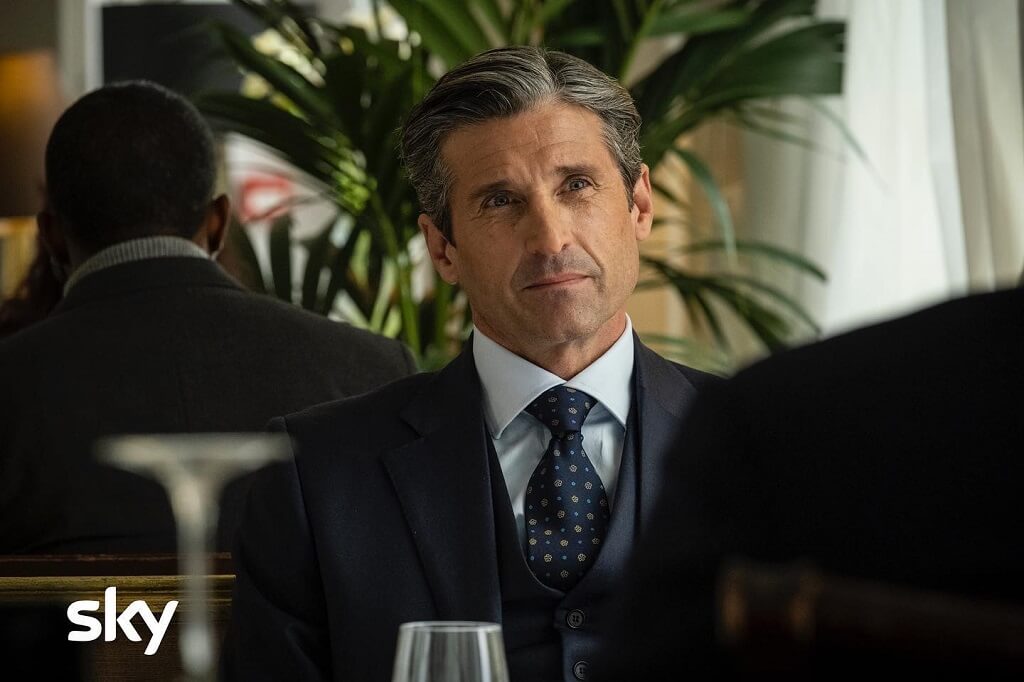 Rocky Parker, an actress, and manager, and Dempsey were wed from 1987 to 1994.
He wed the makeup artist Jillian Fink in 1999, and the two are parents to Talula Fyfe, a female, and Darby Galen and Sullivan Patrick, twin boys.
After nearly 15 years of marriage, Fink filed for divorce in January 2015, but they eventually got back together.
Also Read: Walker Bryant Actor Biography
Patrick Dempsey Net Worth
Patrick Dempsey estimated net worth is $85 million approximately as of 2022.
He usually gathered his wealth from working in the film industry, commercial campaigns and brand endorsements, and his own business.
His career in Motorsport also makes him a huge amount of money. Patrick has a huge collection of expensive vintage and sports cars.
Also Read: Maxi Iglesias Actor Biography
Physical Appearance
The famous actor and car racer have an impactful attractive personality. Patrick has a bewitching charm in his appearance.
He is rather tall with a height of 5 feet 9 inches or 175 cm and weighs around 77 kg or 169 lbs. The actor has brown hair with blue eyes and a beautiful smile.
That was all. We hope you enjoyed reading this article and feel free to share your thoughts in the below comment section.
Next Read: Lil Wayne Rapper Biography