Have you watched the MTV reality series, 'Jersey Shore'? If yes then you would be familiar with the famous personality, Pauly D.
He is also the famous American Disco Jockey and has collaborated with several other artists. Besides his fame as DJ, he is also active on television.
Pauly D appeared in the MTV reality series 'Jersey Shore' as one of the housemates. He has gathered a lot of fame through the series.
Pauly D became the first Jersey Shore cast member to have his spin-off program after being hand-selected by MTV.
In this article, we will go through the life of Pauly D including his career and personal life.
So without any further delay let's get started with his biography.
Who is Pauly D?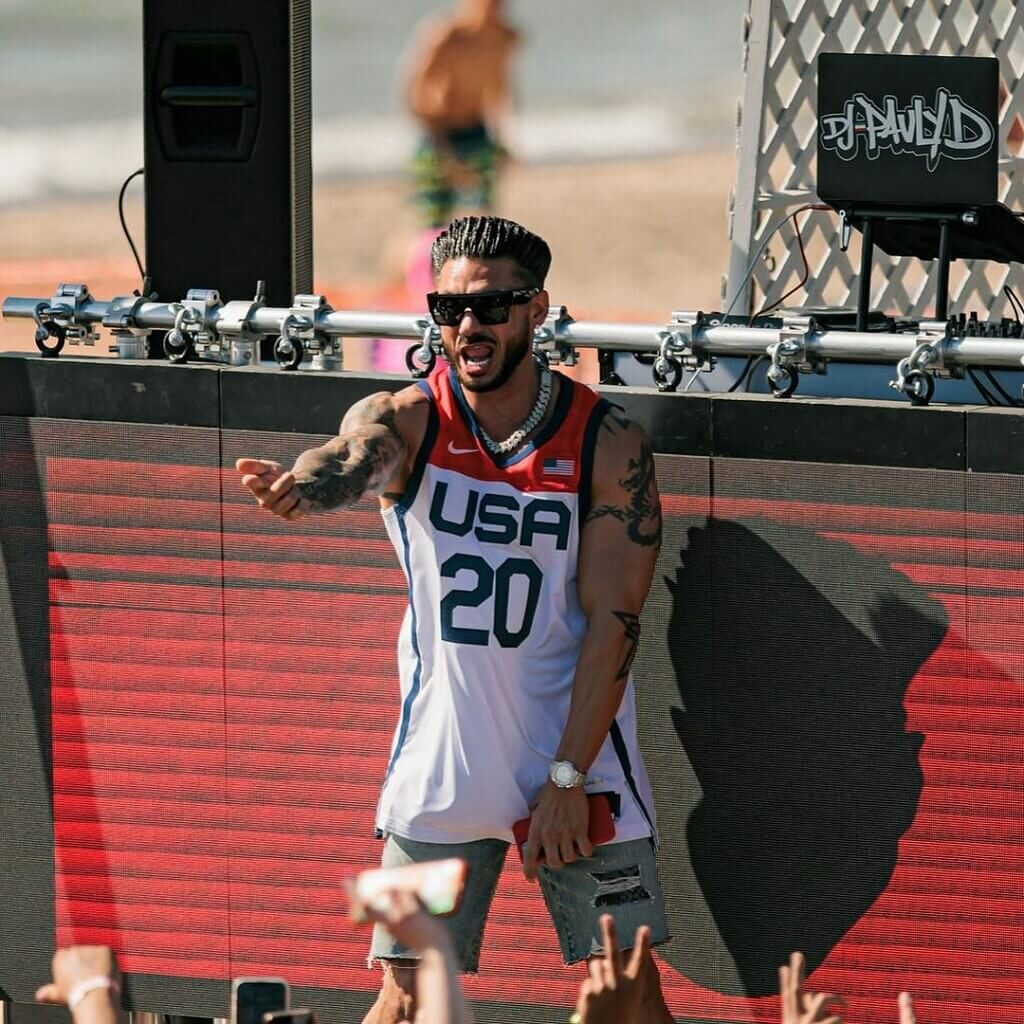 Paul DelVecchio a.k.a. Pauly D is an American famous television personality and DJ. Pauly D is also noted for his work with well-known performers like 50 Cent and Britney Spears.
He received three straight nominations for the coveted "Teen Choice Awards," which he went on to win twice in 2011 and 2012.
The Pauly D Project is his spin-off show, making him the first member of the Jersey Shore cast to receive it.
Early Life of Pauly D
Pauly D was born on 5th July 1980 and is 42 years of age as of 2022. He was born in Providence, Rhode Island, United States, and holds American nationality.
His parents, Donna DiCarlo and Paul D. DelVecchio Sr. are of Italian descent. Along with his sister, Vanessa, he grew up in the Rhode Island towns of Providence and Johnston.
Paul attended Rhode Island's "Johnston High School." One of Paul's earliest influences was DJ AM, real name Adam Michael Goldstein.
Paul made the early decision to devote the remainder of his life to trying to become a music artist—specifically, a top-rated DJ.
As a result, he began his career as a DJ by playing at neighborhood taverns. Pauly D, his stage name, helped him quickly become well-known.
It helps him attract the attention of TV producers and other media figures.
Pauly D Career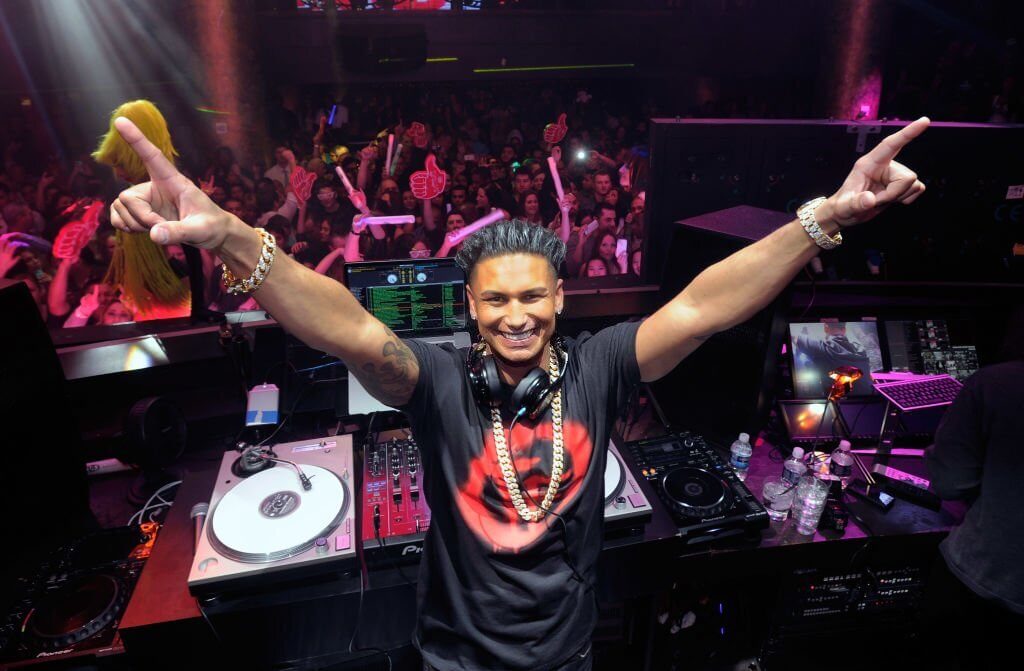 Pauly D made an appearance as one of the housemates on the well-known American reality television program "Jersey Shore" in 2009.
He gradually became well-known thanks to the MTV program. Later, Pauly D admitted that his acceptance into the program had nothing to do with his reputation as a DJ.
He added that the creators of "Jersey Shore" had gotten in touch with him via the social networking site Myspace because they thought he looked good.
He received a call from the casting directors in Los Angeles informing him that part of their crew will be visiting his home to document a day in his life.
The MTV camera crew followed Pauly D throughout the day, taking them to his regular hangouts like his gym and club.
Rise To Popularity
Pauly D found out he had been cast in "Jersey Shore" six months later when he got a call from the show's producers.
Following his participation in the reality series, Pauly D's popularity soared. His following grew significantly, which led to articles about him in well-known newspapers.
His admirers are "really rabid," according to the well-known American weekly news magazine "Time," which says a lot about how much adoration they have for him.
The success of Pauly D also aided his musical career. In 2010, he took advantage of his reputation and released the song "Beat Dat Beat."
He was one of the finalists for "America's Best DJ" that same year. The next year, he was nominated for the same category once more.
Further Success
He released the song "Back to Love" on January 15, 2012, with Jay Sean, a well-known British singer, and composer. The song was positively received by critics and reached the "UK Singles Chart."
The Pauly D Project, a reality television series, starred Pauly D from March 29 to June 14, 2012. The series, which aired on MTV, was a 'Jersey Shore' spin-off.
Pauly D is the first Jersey Shore competitor to receive his spin-off program. His career as a DJ was the subject of the first season of the show, which included 12 episodes.
He released a single tune in 2016 called "Did You Know." He was chosen to take part in the reality television program "Famously Single" that same year.
The show's first season debuted on "Entertainment Television" on June 14, 2016, and Pauly D appeared in it.
In 2016, he also made his acting debut, playing himself in the short film "Spring Break Zombie Massacre."
Pauly D Personal Life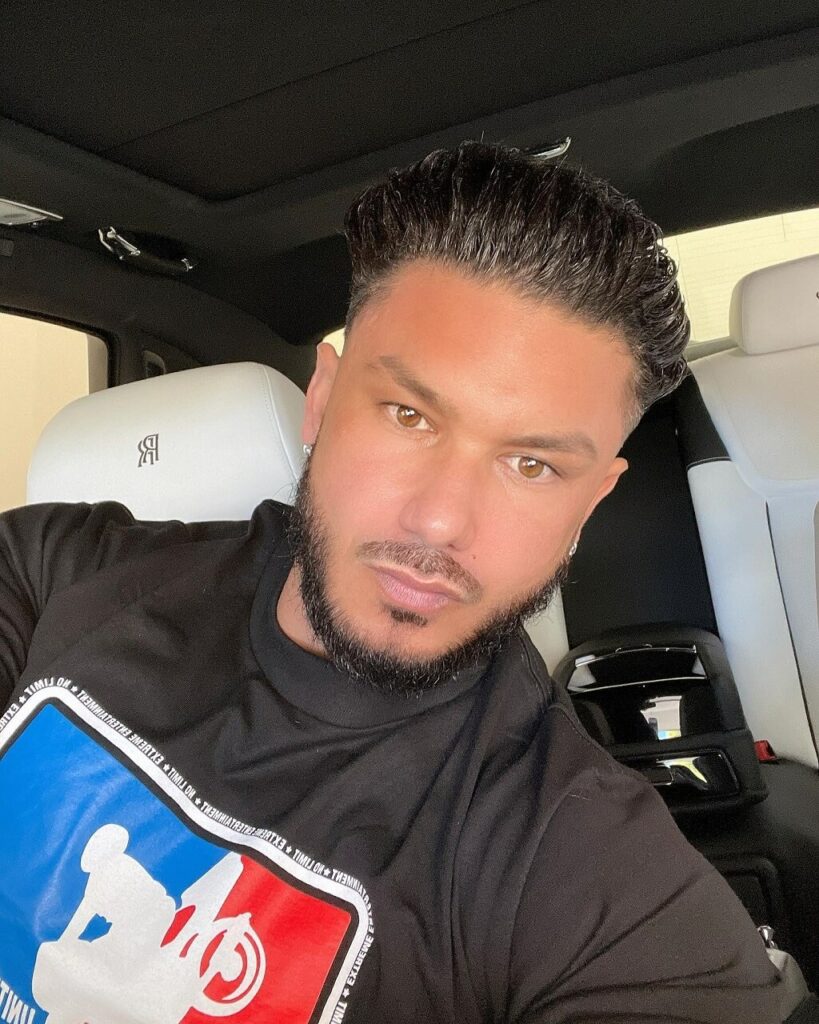 DJ Pauly D was dating reality TV actress and fellow singer Aubrey O'Day. In 2016, after becoming friends through a mutual friend, the couple began dating.
However, because of interpersonal disagreements, Aubrey O'Day and Pauly D decided to split in 2017.
Amabella Sophia was born in New Jersey, and Pauly D revealed that he was the father of the child in October 2013. Since 2020, he has been dating Nikki Hall.
Also Read: Allison Langdon Biography
Pauly D Net Worth
Pauly D estimated net worth is $20 million approximately as of 2022. He earns through various brand collaborations and works in various television shows.
His approximate salary every for every episode is $150,000 USD. Currently, the famous DJ resides with his daughter and partner in a luxurious villa.
Also Read: Bonang Matheba Biography
Physical Appearance
Pauly D has an edginess to his appearance. The famous star DJ rocks in his signature sleek hairstyle for years with his studs.
Pauly D has experimented a lot with his appearance from getting his hair dyed to getting lip fillers and eye lift. He is quite tall with a height of 5 feet 9 inches or 177 cm.
That was all. We hope you enjoyed reading this article and feel free to share your thoughts in the below comment section.
Next Read: Jeremy Wells Biography