Stacia Mac is an Instagram star and talent manager who is best recognized for her stacia.mac Instagram account where she posts photos of her everyday life.
She has accumulated over 270,000 followers on the social media platform. Stacia has hosted a series of Podcasts on her self-named YouTube channel with 1,000 subscribers.
Her son is rapper Polo G. She has a daughter named Leia Monroe. Let us take a closer look into the life of Stacia Mac.
Stacia Mac leads a highly successful and inspiring life.
Who is Polo G's Mom Stacia Mac?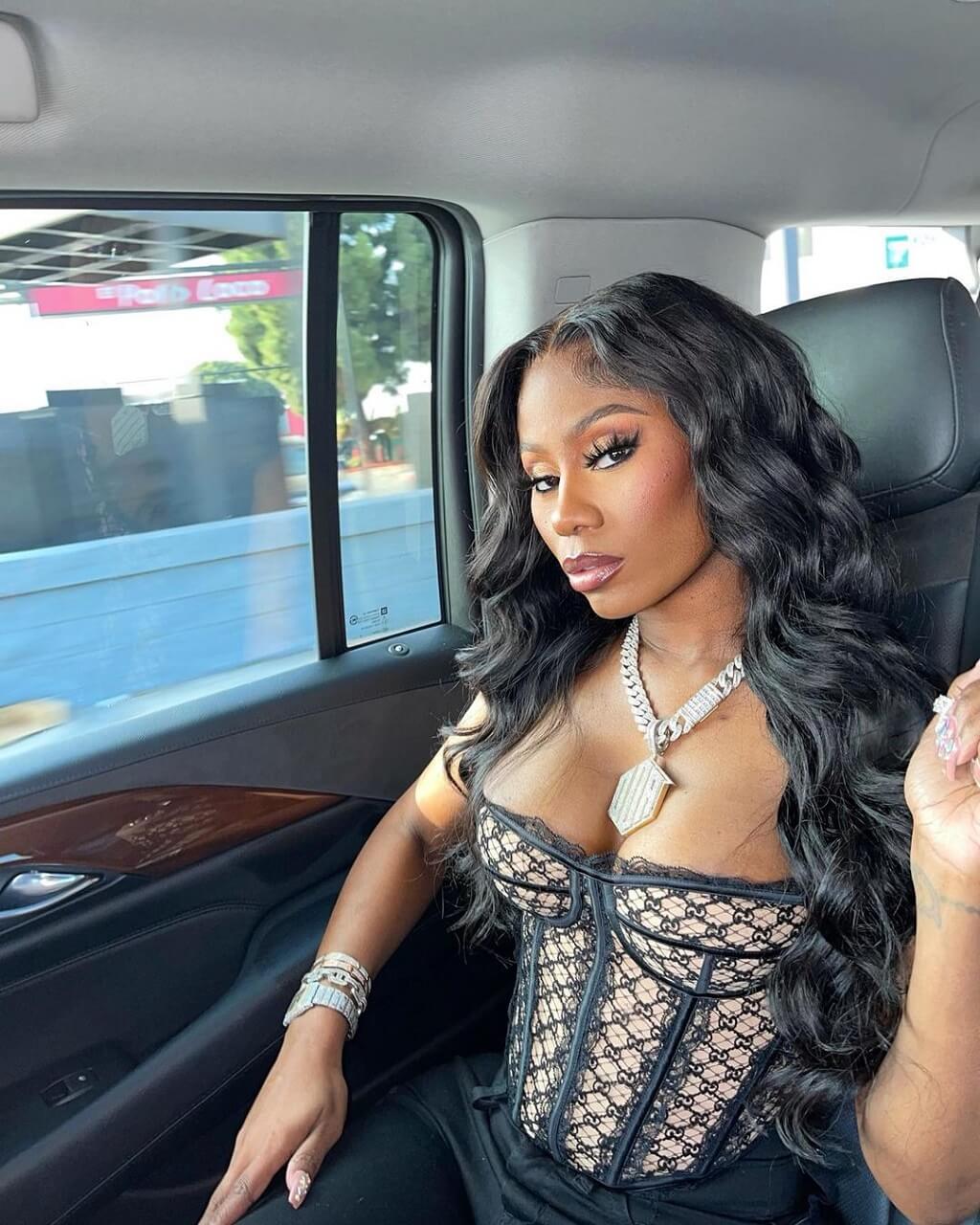 Stacia Mac is an American entrepreneur and talent manager best known for being the mother of US rapper Polo G. She is also a podcaster on YouTube and an Instagram personality with a significant fan base.
Social media has gained a lot of credibilities, especially in this era. Most people nourish their careers and businesses and learn on the internet.
Being a social media influencer, one needs to create attractive content and be consistent in delivering it. Polo G's mom has used the internet so well to achieve fame and grow her profession.
Stacia Mac worked in the real estate industry but switched careers, becoming a talent manager after her son became a musician.
She has nurtured many young talents, such as DJ Toney Tone, Chris Mychael, Ryan Lynch, and Yung Liv.
Stacia also endorses various brands on her Instagram page.
Stacia Mac's Early Life
The talent manager was born in Chicago, Illinois, USA, and is the eldest child in a family of five siblings. She grew up in the city and later relocated to Atlanta, Georgia, USA, where she pursues her career.
Her nationality is American, and she is of African-American ethnicity.
The industrious lady grew up spending most of her time with her family. When she came of age, she got married to Joey.
Unfortunately, the marriage did not last. Later, she married Taurus Bartlett, and they were blessed with four kids, Aurus Tremani Bartlett (Polo G), Leia Monroe, Leilani, and Trench Baby.
How old is Stacia Mac?
Stacia Mac's age is 43 years as of 2023. The entrepreneur was born on 21 June 1980.
The celebrity's zodiac sign is Cancer. She is a highly attractive woman for whom age is only a number.
What does Stacia Mac do?
Stacia is a talent manager, entrepreneur, and Instagram celebrity. Before she ventured into the entertainment industry, she was in the real estate industry.
She opted for talent management after her son Polo G showed interest in becoming a musician, and she decided to support his dreams.
Polo G's mom, Stacia Mac, is famous because of her celebrity son. Her relentless support for her son's career is unmatched. She is her full-time manager.
Stacia Mac Career
She is the CEO of Only Dreamers Achieve (ODA), a talent management company based in Atlanta, Georgia, USA. The company manages different talents, such as photographers, models, and artists.
She also co-owns Revel Atlanta with celebrity chef Jason Ellis. Revel Atlanta is a luxurious entertainment joint and nightclub in West Midtown, Atlanta.
The Chicago native is a social media personality with a significant fan following on Instagram. She is a regular Instagram user, sharing pictures about her lifestyle and career updates, and she endorses brands such as Foot Locker.
Polo G's mother is the host of the I Birth Legends podcast on YouTube and has hosted famous personalities such as Beyonce's mother, Tina Knowles, and Toosie 2X's mother, Stephanie Stokes.
Stacia was also involved in the hip-hop scene. She is the founder of a podcast known as Birth Legends. In the podcast, she engages her audience, especially mothers who manage their children's musical careers.
What is Stacia Mac's net worth?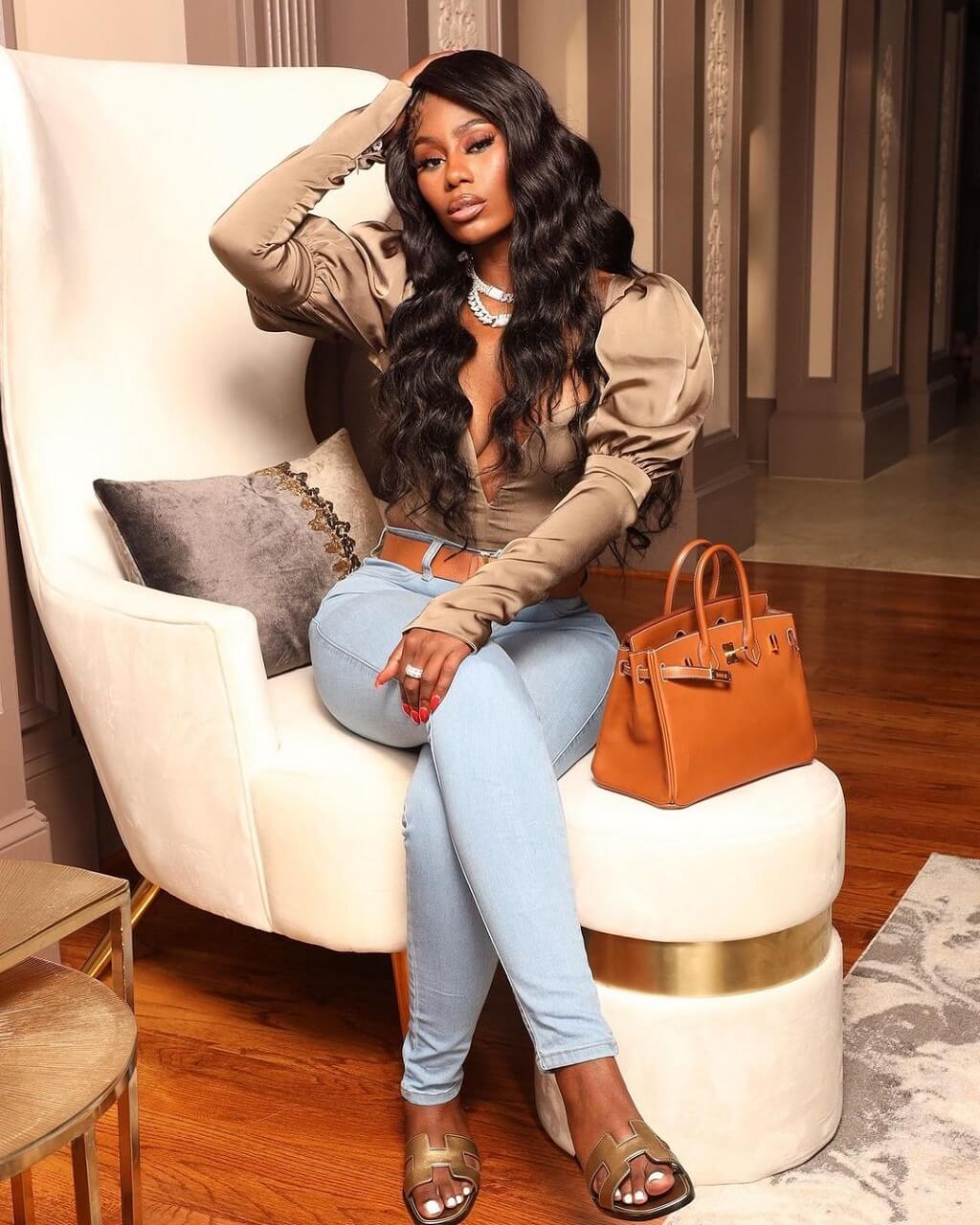 According to available sources, the entrepreneur has an estimated net worth of $1.5 million as of 2023. However, the information source is not verified and hence, not reliable.
She has multiple streams of income, including business ventures and talent management.
The popular Instagram influencer is determined and hardworking. Stacia Mac is a social media influencer and an entrepreneur.
Unfortunately, she has not disclosed her actual net worth to the public.
Stacia Mac's son has amassed an incredible net worth in her profession. According to sources, her son Polo G's net worth is estimated at $7 million.
Polo G gifted his mother a magnificent mansion in Atlanta.
And her experience in property management, she negotiated a highly paying deal with Columbia Records for her son, which significantly increased the singer's net worth.
Is Stacia Mac married?
She is not married but is engaged to Jason Ellis, a professional chef. The coupled got engaged in September 2022.
Before her current relationship, Stacia had been married twice. Joey is her first ex-husband, but they divorced after a short time.
Her second marriage was to Taurus Bartlett, with whom they had four children.
Stacia Mac's daughter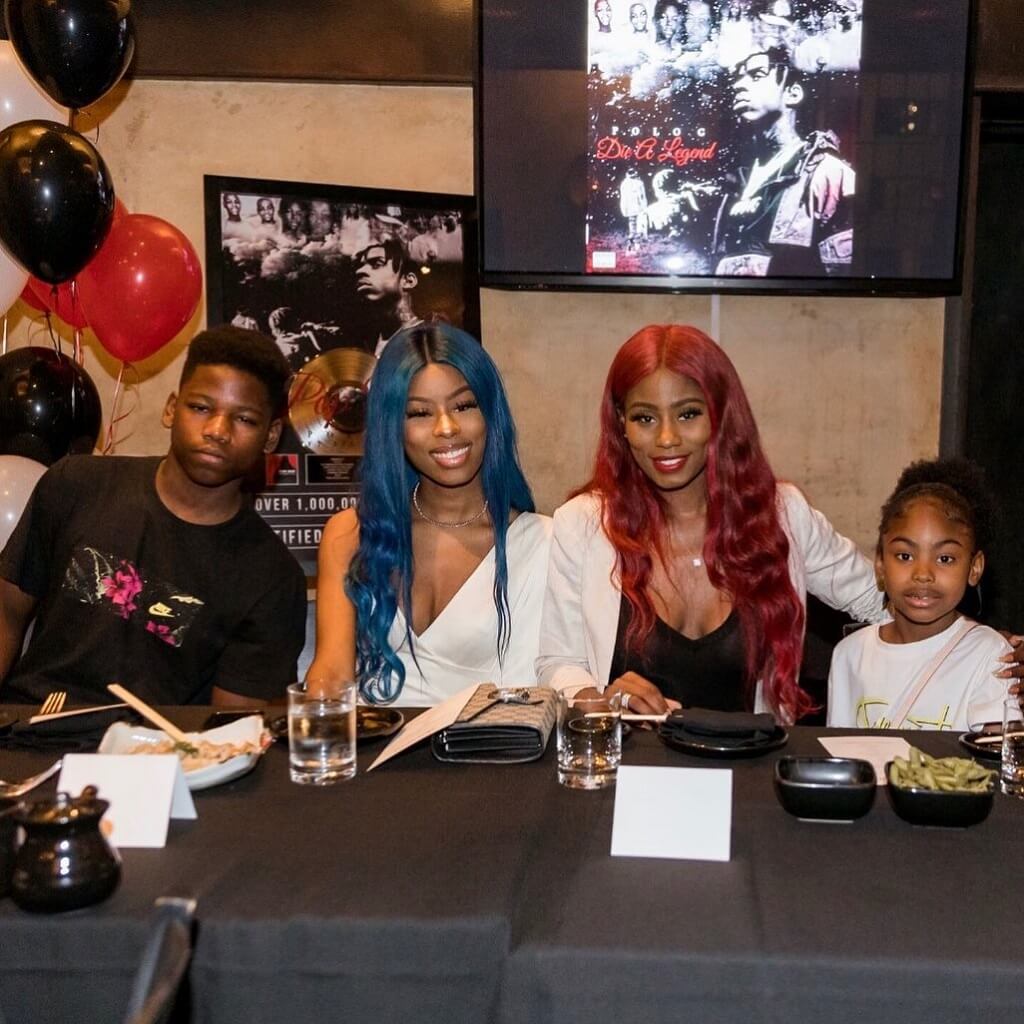 Mac also aims to reboot her podcast, I Birth Legends, that she started in June 2020. Her eldest child, Leilani Capalot, works as Polo's tour manager, while her third, hip-hop artist T Baby, is gaining traction.
"Everybody's picking up on him," she says. "He's not in his brother's shadow."
Leia, Mac's youngest offspring, launched the online children's boutique House of Monroee when she was 7. The proud mom says her children's ambitions are not happenstance.
"We work toward those things that we want, and this is the manifestation of it."
Also Read: Is Nischelle Turner Still Married? His Marital Status
Stacia Mac's Height and Weight
Polo G's mom stands at 5 feet 8 inches which is equal to 173 centimeters or 1.73 meters tall.
She weighs about 137 pounds which is equal to 62 kilograms. Her measurements are 36-24-36 inches (91-61-91 centimeters).
Polo G's mom, Stacia Mac, is a supportive and caring mother. She is her son's manager and is also known for being an entrepreneur and media influencer.
Stacia is a role model for many mothers worldwide. Hope you enjoyed this article. Share with us your valuable feedback in the comments section below.
We will soon be back with a new and interesting personality.
Next Read: Who is the Mother of Grayson Smiley? All About Michelle Arroyo