Quenlin Blackwell is a YouTuber who uploads both beauty and comedy videos to her self-titled YouTube channel, which has amassed over 950,000 subscribers.
She first established a social media presence on Vine, where she was known under the name @quensadilla. She also goes by the nickname Quen.
Quenlin Blackwell first started on social media in 2013 when she was 12 years old.
Quenlin Blackwell Profile Summary
Name
Quenlin Blackwell
Birth Date
17 January 2001
Age
21 Years Old
Height
5 Feet 5 Inches
Net Worth
$600,000
Profession
Social Media Influencer, You Tuber
Marital Status
Single
Nationality
American
Who is Quenlin Blackwell?
A famous and well known YouTuber and a social media influencer, she is also known for giving a famous meme face.
What is more interesting about her is that she finished her time on Vine with more than 500,000 followers and more than half a billion loops.
She appeared along with Charli and Dixie D'Amelio on their Hulu reality TV show.
Early Life of Quenlin Blackwell
Quenlin Blackwell was born on 17th of January in the year 2001. She is 21 years of age as of 2022.
Her zodiac sign is Capricorn.
She was born in the United States and currently resides there. Quenlin has an American nationality and is of black ethnicity.
She was born in a Christian family and is a Christian herself.
Not much is known about her parents as she likes to keep such details under wraps. It is also not known whether she has any siblings or not.
She completed her schooling in the States and lives with her family.
Quenlin has always tried to keep her personal life to herself.
However, she shared her story of depression with the public. Even though she is only 21, she has struggled with depression.
Early Struggles
A video on her channel talks about her struggles and how she handled them, and hence Quenlin gives advice to her followers on social media accounts, based on her own experience.
When asked about the five people who always manage to make her happy, she mentioned herself first, then her entire family because "they are funny".
She claims to have inherited her humor from them, as well as from her close friends Emi, Matt Corby and his music, and Samantha, who has been featured in many of her videos.
She claims to be very different from her Internet persona, as she is timid in real life and doesn't have as much energy as she appears to have on the Internet.
Quenlin Blackwell Career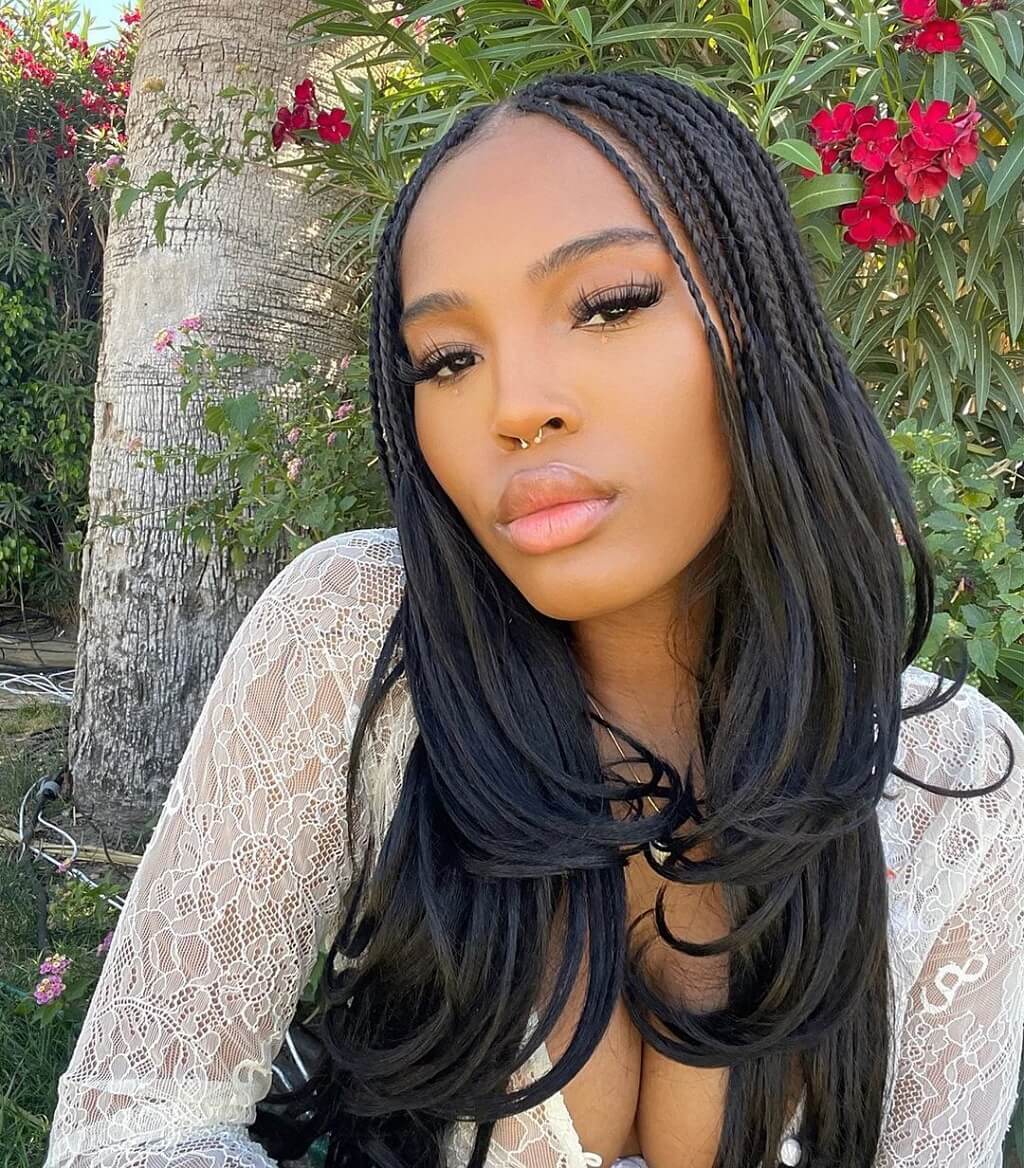 The persona from Dallas, Texas is a YouTuber and a social media influencer.
She refined the Damn Tommy video that he captioned as "when the teacher asks you to excuse yourself from the class."
Quenlin Blackwell made her debut on social media in 2013, at the young age of 12.
She first appeared on Vine where she would post comedy short videos. Her Vine username was "quensadilla".
She ended her time on Vine with more than half a billion loops and 500k followers.
After Vine, she moved to YouTube, where she started uploading in a different format since YouTube was for longer videos.
She primarily posts about beauty and comedy. She has amassed over 999k subscribers on her channel. Some of her popular videos include "Reacting To My Old Cringey Facebook Posts", "My Biggest Pet Peeves", and "My Top 100 Vines".
In 2017, Blackwell was featured in Teen Vogue when she made a spoof video of the Met Gala. She is also quite popular on Instagram with 2 million followers.
Blackwell's dominance on social media is very evident with over 7.7 million TikTok followers, while on Instagram she has over 2 million followers, and on YouTube, she has 954k subscribers.
Quenlin Blackwell Personal Life
Quenlin Blackwell is assumed to be single as of 2022.
She is currently not dating anybody and is not in any relationship.
However, Quenlin Blackwell and actress Odessa Adlon have been romantically linked, but there is no information to prove this is accurate. Neither have they given any statements from their sides.
Any of her past relationships have not come to the forefront as of now.
Thus it can be safely said that she is presumably single.
Also Read: Ben Morris YouTuber Biography
Quenlin Blackwell Net Worth
Blackwell's net worth is courted to be an estimated $600,000 according to sources.
Most of Blackwell's earnings come from her social media presence as a content creator.
On TikTok, the creator nearly earns about an estimated $10k per post, excluding brand-sponsored deals.
On Instagram, she could potentially earn upwards of an estimated $10k for a brand-sponsored post.
On YouTube, her average earnings are around the $5K mark per video, excluding brand-sponsored deals, for which she could charge upwards of $15k per video.
Quenlin Blackwell is quite rich and lives a pretty comfortable and lavish life.
Also Read: Kelsey Kreppel YouTuber Biography
Physical Appearance
Quenlin Blackwell has a stylish persona. She has a height of around 5 feet 5 inches or around 165 centimeters.
She has a weight of around 56 kilograms or around 130 pounds.
She is a gorgeous lady with her own unique style. Quenlin has brown eyes and dark brown hair. It is her beautiful character that makes her so very attractive.
So this is all you need to know about the model, the YouTuber, the TikToker, and the social media personality.
Thank you for reading this article about Quenlin Blackwell.
Please feel free to share any of your thoughts and opinions on this article or you can share any other interesting fact about her and write it down in the comments section below.
Happy reading to you all
Next Read: Alexis Ryan YouTuber Biography