Rachel Pizzolato is an American social media star, TV host, and fashion model who has gained fame for her TikTok account. She is best known for uploading her dance, trend, and comedy videos.
Rachel often shares cosplay videos and has attended various comic cons as popular character.
Let us take a good look into the life of this young and beautiful upcoming social media star. Here surely is an interesting life story for the curious reader in you.
Who is Rachel Pizzolato?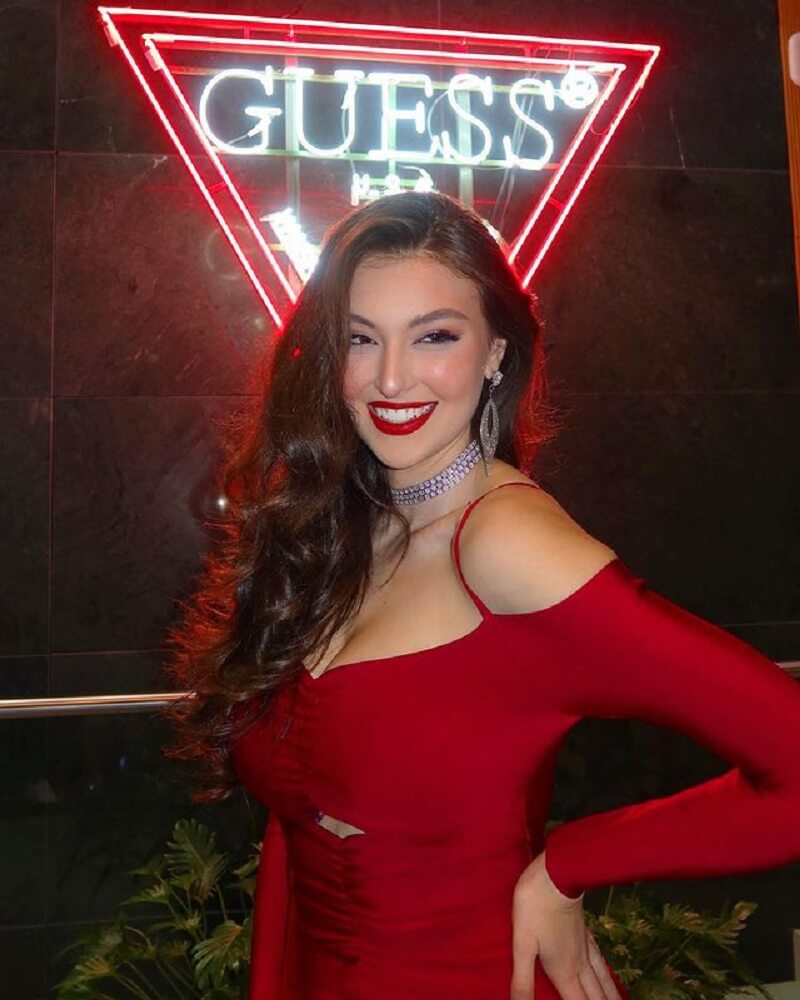 Rachel Pizzolato is a multi-talented, award-winning scientist and Patent-Pending inventor, published writer and poet, fashion and runway model, National Champion Trampolinist, as well as, an actor starring in Discovery Science Channel's – MythBusters Jr.
Her inventions have garnered success at the Greater New Orleans Science and Engineering Fair where she won the Grand Award in 2016, 2017, 2018.
Early Life of Rachel Pizzolato
Rachel Pizzolato was born on January 19, 2004 in United States. As of 2022, Rachel Pizzolato is 18 years old.
Her Zodiac Sign is Capricorn. She has an older brother named Robbie.
Rachel is also a dog lover and has a dog named Millie.
Where is Rachel Pizzolato from?
Rachel Pizzolato was born in Los Angeles, United States.
Her birth name is Rachel Michelle Pizzolato. She has living in Los Angeles all her life.
Rachel Pizzolato Career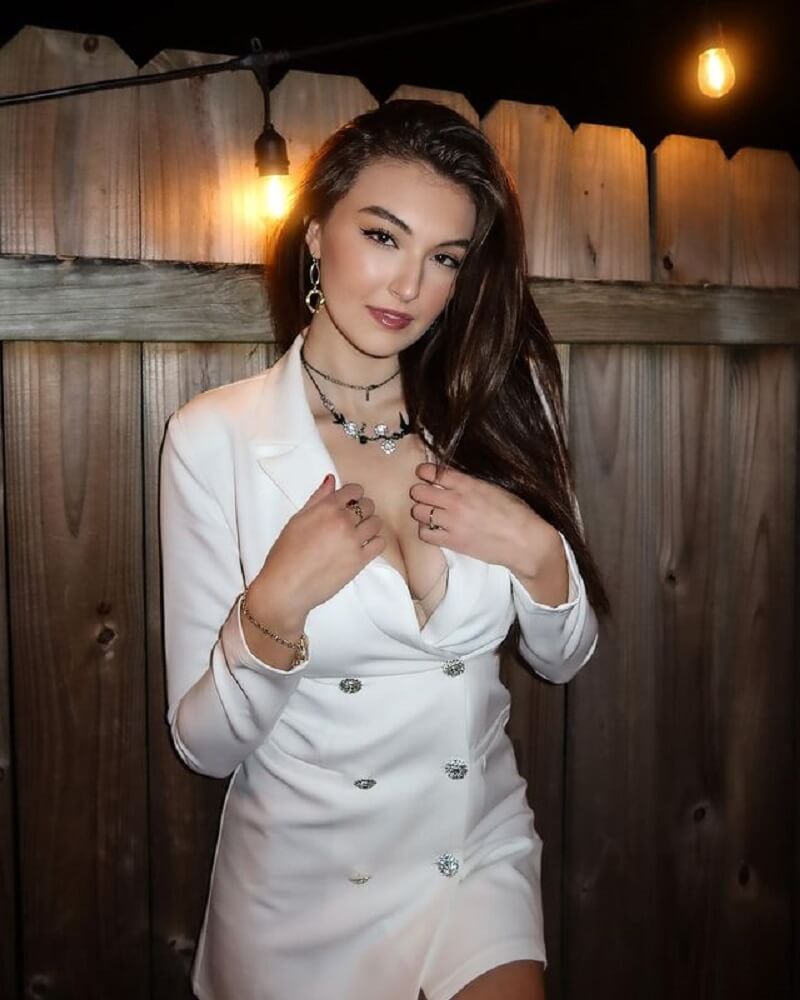 She has competed in many National and International Competitions such as Broadcom MASTERS (2016, 2017, and 2018) Coolest Projects (2019 & 2020) and ISEF (2019 &2020).
In 2016, she was awarded, from MIT, a minor planet named after her called (Pizzolato 33187).
Recently, she also won Akron's Global Polymer Academy's National Award in Science and Engineering.
Also, her writing has garnered awards from NASA and in 2018, she won the AIAA National NASA essay competition for her article entitled, "Astronauts – The Right Stuff Indeed!"
Rachel has walked the fashion runway for internationally renowned designers such as Stevie Boi and Brick Allen and can be seen in print magazines such as Sophisticated Woman and Exalte Magazine.
She is also featured in the June 2021 Smith and Gale Magazine and REBEL Magazine.
She has won numerous beauty pageants including the 2018 Miss Pre-Teen New Orleans, 2018 Pre-Teen Miss Louisiana State, and 2018 Pre-Teen Greater Gulf States Supreme.
Recently, Rachel placed 1st Runner-Up in the 2021 Miss Louisiana Teenage USA. Rachel has a passion for science fiction and enjoys performing at comic cons.
Rachel can routinely be seen performing at Wizard World, CyPhaCon, Big Easy Con, and STEM festivals around the country.
She has a large array of characters that she enjoys portraying including Catwoman, Electra, and Rosie the Riveter, but she is working on her own original character that will debut in 2022.
What did Rachel Pizzolato invent?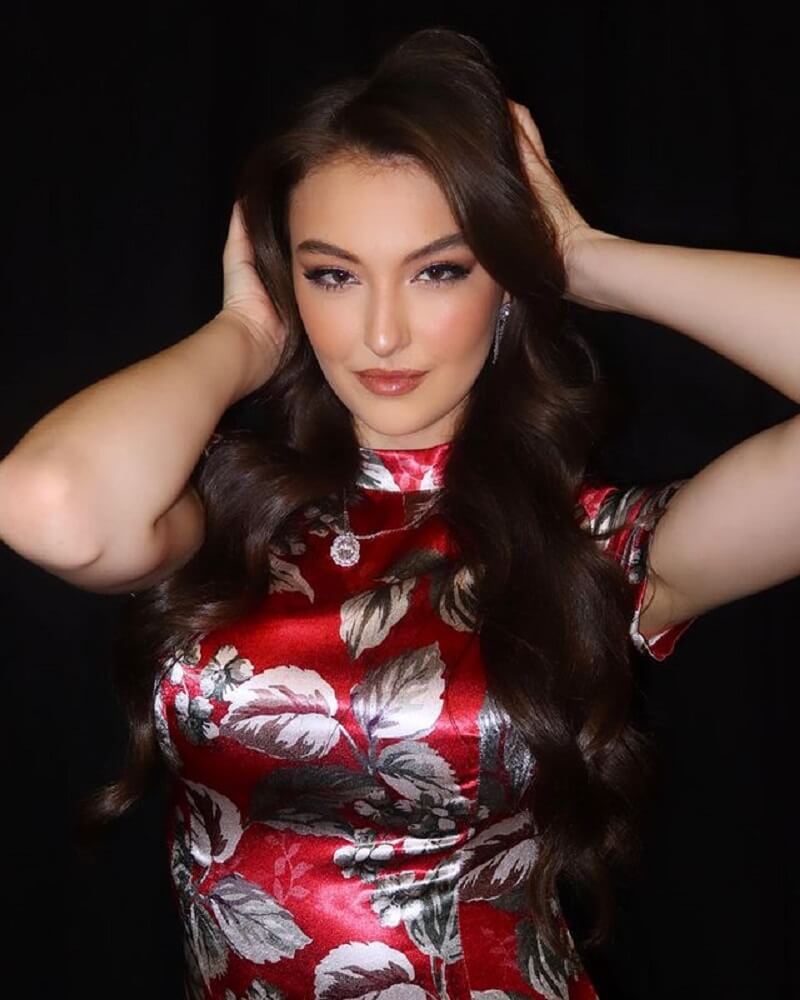 Rachel designed and constructed an invention called "The Halo", which utilized the unique properties of rubber bands to aid in rehabilitating injured wrists and hands in athletes and geriatric patients.
After the contest ended, Rachel and her father shared some other amazing and surprising news with the AGPA: Rachel was 1 of 6 students selected to star alongside Adam Savage in the Science Channel's new hit series "Mythbusters Jr."!
So, for the Pizzolato's, The University of Akron's Rubber Band Contest was just the beginning of what would become an exciting STEM-filled summer – highlighted by a trip to L.A. in order to film the "Mythbusters" spin-off.
"Mythbusters Jr." is a 10-episode series that places a spotlight on Rachel and her 5 co-stars as they showcase their STEAM (Science, Technology, Engineering, Art, and Mathematics) skills and problem-solving abilities.
And just like the original "Mythbusters" show, each episode follows the students as they attempt to prove or disprove different myths involving topics like: chemistry, explosives, physics, polymers, biology, pop-culture, vehicles, and more.
Adam Savage, a former co-host of the original "Mythbusters" television series, takes a role as the host and executive producer of this exciting new series.
Rachel Pizzolato social media
She has garnered more than 1.8 million followers and 28.4 million likes on TikTok. Rachel also launched a YouTube channel, where she posted her first video in July 2018.
A famous video from July 2022 features her dressed as Lara Croft from the Tomb Raider series. It has earned over 6 million views in total.
Rachel could be spotted on Instagram under the username @rachel_pizzolato, where she shares her lifestyle and modeling content.
Rachel Pizzolato Personal Life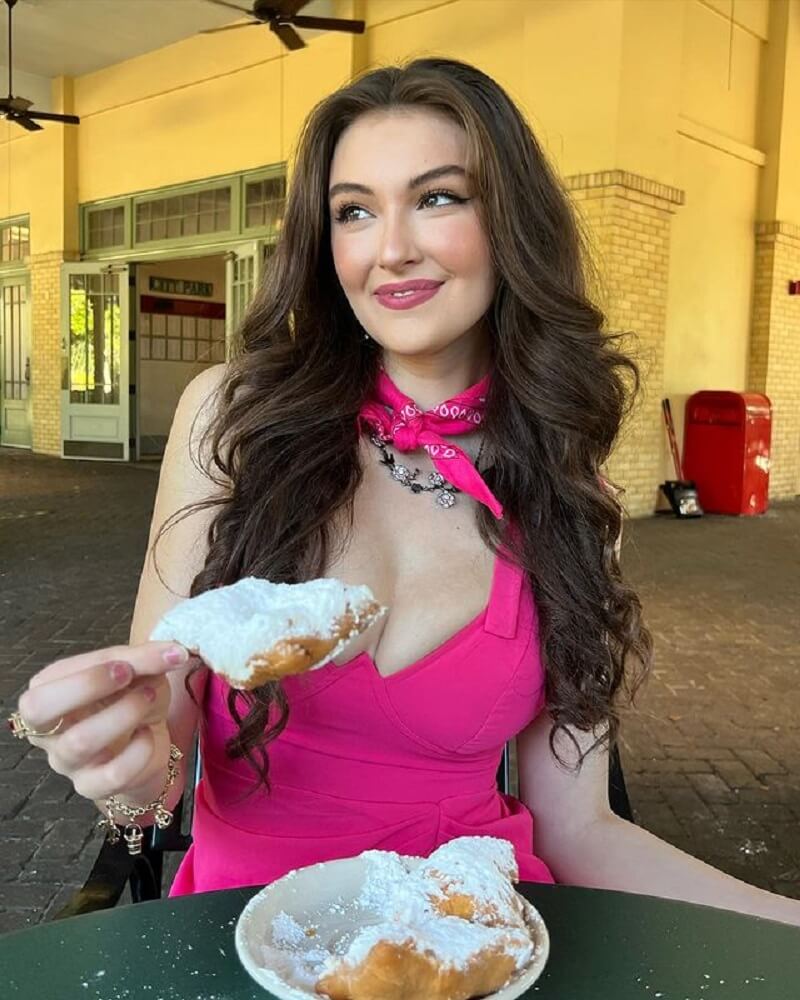 Currently, TikTok Star Rachel Pizzolato doesn't have any boyfriends and her relationship status is single.
When not working with the SPCA to promote humane treatment to animals, one of her favorite hobbies is talking with kids. She also encourages them to dream big and follow those dreams.
Rachel encourages children to participate in activities that they enjoy and are passionate about.
She feels that it is extremely important to cultivate young minds. Also to show them that there are people out there that are behind them and want to see them succeed.
Rachel wants to show them that if they put their minds to something, there is nothing that can't be accomplished.
Rachel wants to instill in them to ask questions and be inquisitive in all areas of their lives.
She feels it is important to encourage kids to explore their interests passionately! Most of all, she wants to encourage everyone to, "Dream Big!"
What is Rachel Pizzolato's Net Worth?
She has an estimated Net Worth is $ 1 million. Rachel Pizzolato's income mainly comes from the work that created her reputation: a TikTok star.
With her beauty and fame getting so much attention and recognition, she is sure to make a tremendous impact in the industry.
She is surely going to make more wealth with the passage of more of her time in the limelight.
Also Read: CV Raman Biography
Rachel Pizzolato Measurement
Rachel Pizzolato's height is 6 feet which is equal to 1.80 m which is equal to 180 centimeters.
Her weight is approximately 52 kg which is equal to 114 lbs. She has very beautiful brown eyes and brown hair.
How Tall is Rachel Michelle Mythbuster? Her Height
Standing 6 feet tall with dark hair that nearly reaches her hips, she is a very attractive woman. Another of her many goals is to become a fashion model.
One of her career goals is to attend MIT and become an aeronautical engineer. We have to say that she is a woman of multiple and limitless ambitions.
Hope you enjoyed this article. Do share with us your honest feedback in the comments section below.
We will soon be back with a new and interesting personality.
Next Read: Albert Einstein Biography