Ralph Hamers rounds out his first year running the world's largest wealth manager.
The Board of Directors of UBS Group AG (UBS) announced Ralph Hamers as its new Group Chief Executive Officer, effective November 1, 2020. He has revitalization ambitions for UBS.
Profile Summary
Name: Ralph Hamers
Birth Date: 25 May 1966
Birth Place: Simpelveld, Netherlands
Age: 55 Years
Net Worth: $4 Million USD
Profession: UBS Group CEO
University: Tilburg University
Education: MS in business econometrics/operations research
Marital Status: Married
Marriage Date: 1997
Wife: Patricia van Nimwegen
Children: Twins
Nationality: Dutch
Who is Ralph Hamers?
Ralph Hamers is a well-known Dutch businessman who is the CEO of UBS Group.
He was relaxed and persuasive, speaking freely about his first 12 months in Zurich and Switzerland's strengths and challenges.
His countenance as a confident leader of transformation slipped, only briefly, when asked about the possibility that criminal charges in a revived money laundering investigation might be levied against him.
During his successful career, he progressed through a series of roles across business segments and geographies before becoming CEO in 2013.
Under his leadership, ING Group has implemented a fundamental shift in its operating model and is now considered one of the best examples of digital innovation in the banking sector.
Early Life of Ralph Hamers
Ralph Hamers was born on 25 May 1966 in Simpelveld, Netherlands.
He has a master of science (MS) in business econometrics/operations research from Tilburg University and is Chairman of the European Banking Group, the leading European banking association.
Ralph Hamers Career
Ralph Hamers joined UBS in September 2020 as Group Executive Board member and became the UBS Group Chief Executive Officer (CEO) on 1 November 2020 replacing Sergio Ermotti.
Prior to UBS, Hamers spent 29 years at Dutch bank ING Group. Hamers joined ING in 1991 and was the CEO of ING between 1 October 2013 and June 2020.
During his time as CEO, he steered the bank to profitability while repaying the Dutch government money, which was received during the financial crisis.
Also under his leadership, ING invested heavily in its digital transformation, relying far more on its online offering and less on its branch network than most rivals, leading to the bank having one of the lowest cost-to-revenue ratios in Europe at the time.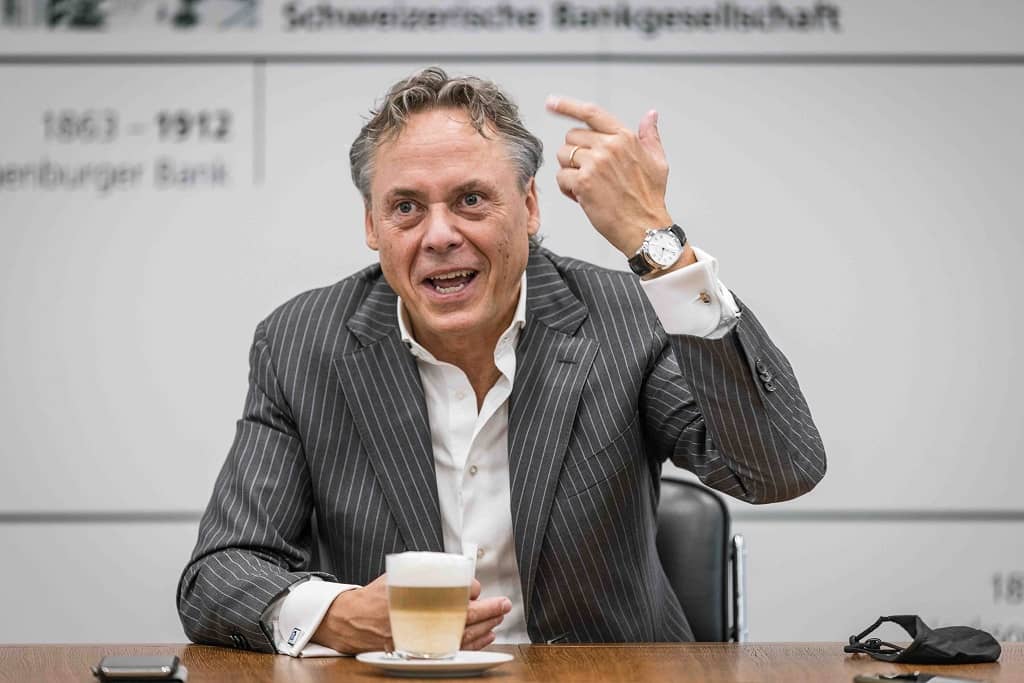 In 2018, there was an uproar in the Netherlands following a proposal to raise Hamers' yearly salary from 1.6 million euros to 3 million euros.
Following the uproar, the Board withdrew the offer, leaving his salary unchanged.
In December 2020, a Dutch court ordered the public prosecutor to open a probe into Hamer's involvement in his previous role as CEO of ING in the company's failure to comply with anti-money laundering regulations in 2018.
Although the investigation was settled in 2018 with a €775 million fine paid by ING and.
Ralph Hamers has joined UBS as a member of the Group Executive Board on 1 September 2020 to ensure a smooth leadership transition.
The Board decided to appoint Ralph Hamers as the successor of Group CEO Sergio P. Ermotti following a thorough and rigorous selection process, reflecting the firm's commitment to strong corporate governance.
The UBS Board of Directors thanks Group CEO Sergio P. Ermotti for his outstanding contribution to the firm over the past nine years.
Ralph Hamers Personal Life
Ralph Hamers married with Patricia van Nimwegen in 1997. The couple has been blessed with twins. They use to live a very comfortable and luxurious life.
Ralph has not revealed much information regarding his personal life. However, it clearly seems that he is quite adventurous.
Ralph Hamers Net Worth
Ralph Hamers estimated net worth is $ 4 Million USD. He's a Netherlander. The net value rose considerably in 2018-19. His sales come largely from being a successful CEO. UBS Pays New CEO $4.5 Million in the first four months.
Hamers has led ING since October 2013, will receive the extra pay in the form of ING shares worth 50 percent of his base salary of 1.75 million euros ($2.17 million).
NRC March 2018: 50% extra pay canceled due to outcry in the Netherlands over the 'absurd' amount. He received over 2.6 million euros in 2017.
The Bottom Line
Ralph Hamers thinks that 'It's clear that a new opportunity exists.
Organizations that proved their ability to adapt quickly and positively now have space to set the tone for their industries going forward.
And he for one is ready for the financial world to be just as innovative as the clients we represent. I hope you enjoyed reading the biography of Ralph Hamers.
Let you share your feedback below in the comment section.
Next Read: Net Worth of Businessman Daniel Levy