Raphy Pina is a Puerto Rican record executive who is widely known for having founded the reggaeton record label Pina Records.
The label was recognized as being the most successful reggaeton label in the music business and managed some of the biggest names in the genre.
His record label has managed such artists as Don Omar, Daddy Yankee, and Nicky Jam.
Raphy Pina Profile Summary
Name
Raphy Pina
Birth Date
4 July 1978
Birth Place
San Juan, Puerto Rico,USA
Age
44 Years Old
Height
Feet & Inches: 5'10''
Centimeter: 178cm
Meter: 1.78m
Weight
Kilograms: 80kg
Pounds: 160Lbs
Net Worth
$10 Million
Profession
Business Executive
Father
Rafael Pina
Mother
Mia Pina
Sibling
Victor Pina
Marital Status
In a Relation
Girfriend
Natti Natasha
Children
Vida Isabelle, Chingui, Monty, Mia
Nationality
American
Who is Raphy Pina?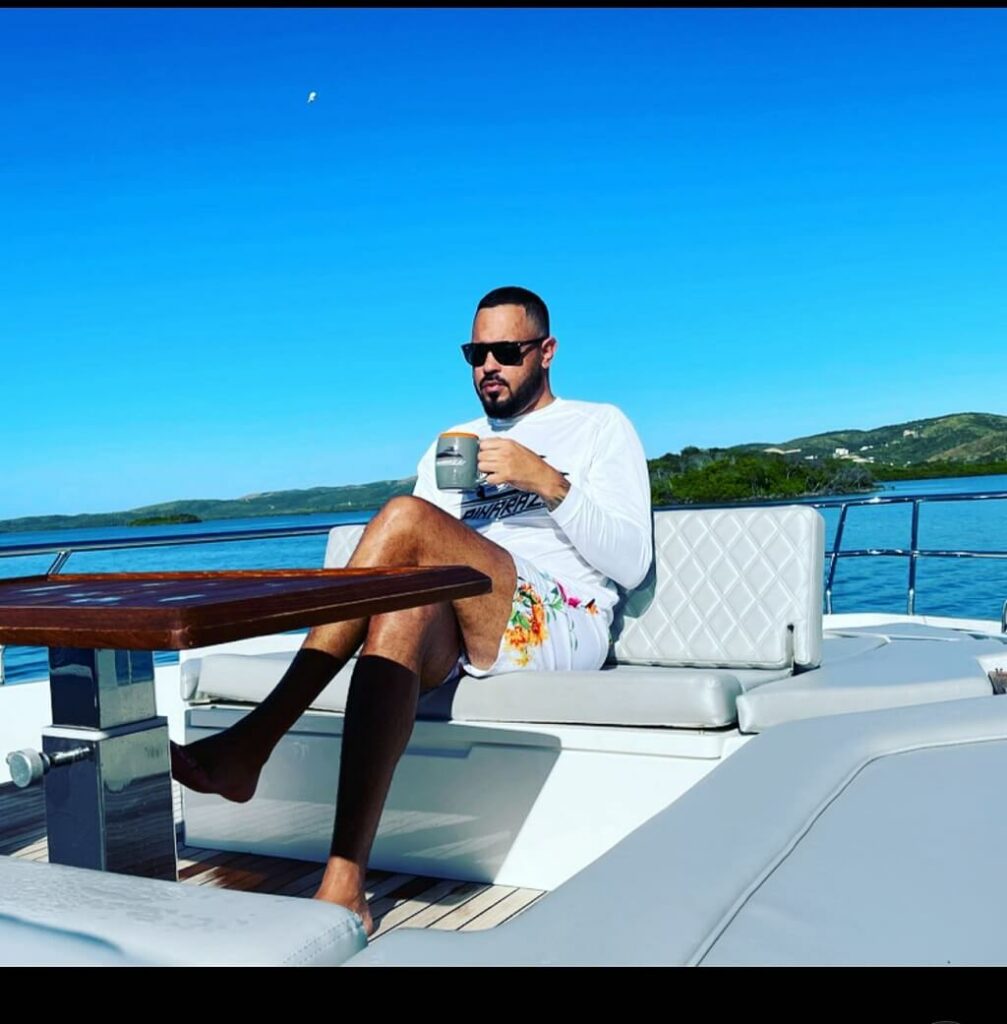 Raphy Pina is a well-known American business executive who founded the Pina Records reggaeton record label. Raphy's record label has managed a number of notable artists.
He's had multiple run-ins with the law and is currently facing accusations of illegally possessing several firearms.
This trial couldn't have come at a worse time for him, with his 15-month-old daughter with fiance and Latina superstar Natti Natasha at home.
Early Life of Raphy Pina
Rafael Antonio Pina Nieves was born in San Juan, Puerto Rico, on July 4, 1978. He is 44 years old as of now in 2022.
His zodiac sign is Cancer. Raphy Pina belongs to a mixed ethnic descent.
Raphy Pina is an American national. He was born and raised in a Christian family and he is a follower of Christianity himself.
His father, Rafael Pina, was also a music producer. During the late 1990s, his father handled a number of well-known musicians, including Juan Luis Guerra and Jose Alberto El Canario.
Mia Pina is his mother's name. He was raised alongside his brother Victor Pina.
Pina was determined to work in the music industry after witnessing his father's passion for the industry. He supported his father and assisted him in running his music enterprise from a young age.
He was put in charge of the company's underground and reggaeton divisions.
As far as his education is concerned he has completed his schooling and college at a local university in the states.
Raphy Pina Career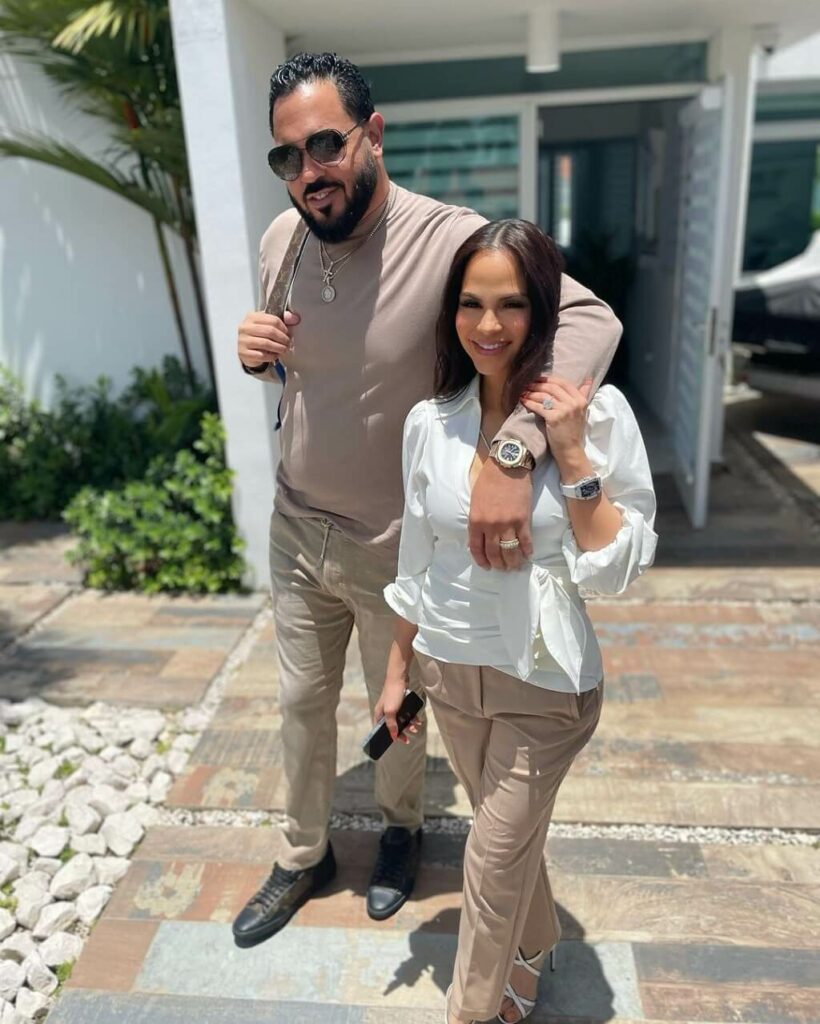 Raphy established his own record label, Pina Records Label, in 1996. He opened his own studio the next year.
After a year, in 1997, he worked on his first project, producing the debut album of singer Don Chezina, Bien Guillao de Gangster.
He never looked back after his first effort and moved on to debut the new music star's song through his record level. To date, he has recruited numerous well-known singers to his label and assisted them in launching their careers.
Daddy Yankee, a well-known Puerto Rican musician, was managed by the company in 2001.
The record label mostly concentrates on reggaeton and trap rap. R. K. Natti Natasha and M & Ken-Y are two of the label's current big names.
Besides being a remarkable record producer, Raphy has also worked as an executive producer on various films and TV shows.
Two of his most notable projects in this regard include the television series Bravas and the documentary series titled Everybody Loves Nitti.
In 2021, Raphy and his fiancée, Natti Natasha, created a self-named podcast for YouTube. They used this platform to publish their regular vlogs and keep their followers up to speed on Pina Records' activities.
His controversies
Raphy has been embroiled in a few squabbles as well. In 2012, he was detained for the first time in a case involving fraud and money laundering.
He was sentenced to prison in 2016 after being found guilty in the conspiracy case of embezzling $4.1 million from Doral Bank after four years.
Recently, Raphy has been in the headlines for all the wrong reasons. From his illegal possession of firearms to his eventual imprisonment, the renowned music producer has had his fair share of negative publicity. Raphy Pina Personal Life
Raphy is now dating Natti Natasha, a singer. After Natti signed with Pina Records in 2016, their love story grew.
The rumour that Pina is engaged to his long-term lover Natti is still going strong.
True to the rumours, Natti and Pina got engaged in February 2021. The announcement was done as part of the music video for the track Inedito by Fran Rozzano.
Raphy Pina posted a picture on Instagram around a year ago that hinted at both of them being engaged soon. The couple was photographed holding hands, and Natti was wearing a ring on her left hand.
In addition, the couple has their first child together and is raising her away from the media limelight.
Natasha gave birth to a baby girl at the South Miami Hospital on 22 May 2021. The ecstatic parents named their daughter Vida Isabelle.
They seem to be quite a happy and well settled couple.
Before his romance with Natti, Raphy was married to Carolina Aristizabal.
For many years, his ex-wife was a partner in the record label. Carolina and Raphy divorced in mid-2019, officially terminating their relationship.
From his first marriage, he has three children.The two had three children, namely Chingui, Monty, and Mia.
Raphy Pina Net Worth
Raphy Pina has surely made a fortune from his famous record label. Raphy Pina's net worth is estimated to be at $10 million by 2022, as per sources.
Pina owns two enormous residences in Miami and Puerto Rico. In addition, he owns a private plane and a diverse collection of high-end automobiles.
He is currently facing three years in jail due to his earlier indictments. However, he made sure that his family has no dearth of money.
Also Read: Lola Tung Biography
Physical Appearance
Raphy Pina is a handsome man with a dashing personality. He stands at a height of 5 feet 10 inches or 178 centimeters or 1.78 meters.
Raphy Pina has a weight of 80 kg or 160 lbs. He has short black hair and dark brown eyes.
He is a tough man with a warm personality. Thank you for reading this article about Raphy Pina.
Please feel free to share any thoughts and opinions or any other interesting fact that you may come across and write it down in the comments section below.
Enjoy your read!
Next Read: Ralph Hamers Biography