Who is Renn Hawkey?
Renn Hawkey is a famous American musician, actor, film producer, and songwriter. He mainly served in the film industry. His career is vast and successful.
Majorly, Renn worked in Deadsy, Commencement, and Phantasmagore. He also played guitar, and also appeared in a few films. His wife Vira Farmiga is also a big name in the film industry. Renn has gathered huge wealth from his huge career.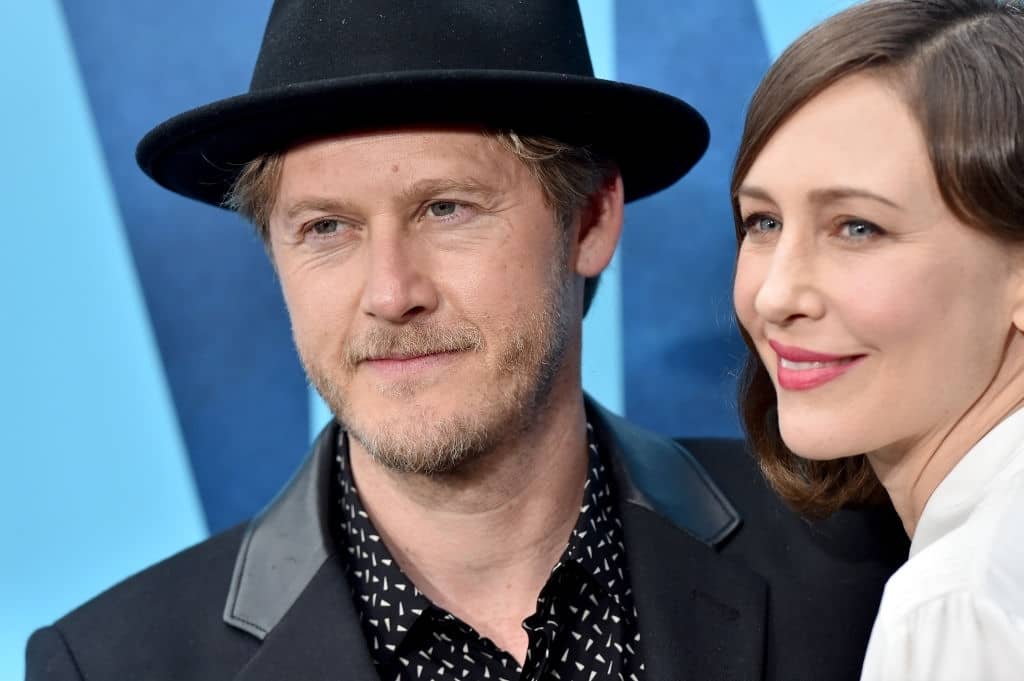 Early Life of Renn Hawkey
Renn Hawkey was born on March 29, 1974, in New York City, the United States of America. She grew up in a town located along the Hudson River named Ossining, New York.
His parents were also famous. Renn's mother Penelope "Penny," wrote the advert for Coca-Cola named "Hey Kid, Catch!" as she was an advertising executive.
Renn's father William Stevenson "Bill" Hawkey also worked in the advertising industry. A plant nursery is owned by his parents located in Ossining.
Renn's was at the third number among his siblings.
His sister Molly is an actress and comedian, brother Adam is a colorist and film compositor, Robin is a chiropractor, and Timothy is a marketing managing director.
He has four siblings. He has also two half-siblings.
Regarding Renn's education, he initially attended a private boarding school, Hyde located in Maine. There he met a famous American musician Elijah Blue Allman.
Then, he joined a liberal arts college Sarah Lawrence College. Additionally, at that time he spent time playing cello and piano.
Renn Hawkey Music Career
Renn Hawkey had an interest in music from an early age as he started playing with musical equipment. Professionally, he became the third member of the American music band Deadsy.
There every member had to represent one entity and color.
Renn represented science and medicine (entity), yellow color. There each member also had different dressing; he preferred to wear medical clothes.
In 1996, his first debut album was released by the label of Sire Records.
Deadsy got attention from famous musicians and labels after releasing The Viper Room. The members of other bands like Orgy, Sugar Ray, Thirty Seconds to Mars, were also attracted to them.
They also released their second album Commencement, in 2002. At that time, they released the more famous label of America DreamWorks Records.
Apart from these Renn played and programmed guitar on various stages.
Renn was also invited to join Family Values Tour. He also worked on another American rock band Thirty Seconds to Mars.
His band Deadsy left DreamWorks in 2004 and joined Deftones and Korn. In 2006, their third studio album Phantasmagore was released.
This was Renn's last work in Deadsy, which ultimately stopped in 2007. He did carpentry for some time and became the music director of the American drama film Higher Ground.
Renn Hawkey Film Career
Renn Hawkey's film career is very short as compared to his film profession. He spent time in the music industry.
His wife Vera Farmiga directed the film Higher Ground in which he became the music director of that film; however, he remained anonymous and little contributor.
In 2015, Renn played some roles in a few episodes of the American supernatural TV series The Returned.
In 2017, in a documentary film Unspoken he was the executive producer.
Renn Hawkey Personal Life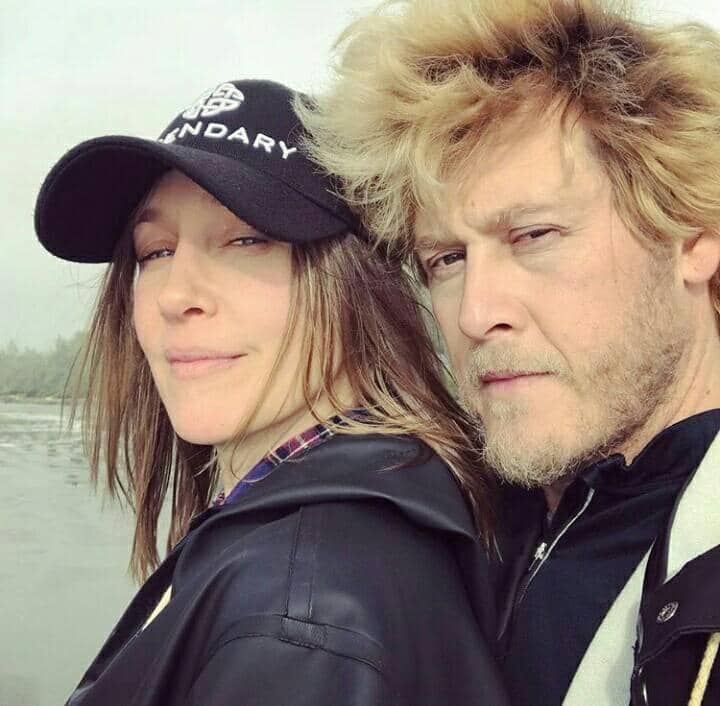 Renn Hawkey married film star Vera Farmiga on September 13, 2008. Vera is a famous American actress who has appeared in many featured films.
They first met due to their mutual friend Allen Hughes while working for the American crime drama TV series Touching Evil.
It is reported that they started dating in 2004 and Vera was five-month pregnant during her marriage. Their marriage ceremony was conducted in a private ceremony.
Fynn McDonnell Hawkey, their son was born after four months of marriage on September 13, 2008.
Gytta Lubov Hawkey is Renn's daughter who was born on November 4, 2010.
Also Read: Who is actor Nathan Fillion?
Renn Hawkey Net Worth
Renn Hawkey's estimated net worth is $5 Million US Dollars in 2022. This is an estimated amount as he never uncovered anything about his net worth.
The estimation is done through a strict process involving diverse analyses and sources.
Hawkey's main source of income is his broad and successful career, as he has appeared in more than forty-six films and television series, moreover, he directed some movies which upheaved his capital.
Being a famous actress with and huge fan base, Stewart might be earning in various other ways like he might be associated with the advertising industry or the brand ambassador of different companies, as there are thousands of his followers on different social media handles.
Also Read: Who is American actor Mateo Arias?
Social Media Appearance
Josh Stewart is a renowned American actor who holds many social media followers. She is astonishingly a well-known personality.
Regular updates about his actions and roles can be checked through social media handles.
It is noted that he regularly updates her social media handles and uploads different pictures to grab the attention of the audience.
Talking about his social media follower number they are extensive and typically in the thousands.
Let's take a gaze at his social media handles with his follower count.
Instagram — More than 15.3 thousand followers
Twitter — More than 3 thousand followers
Facebook — More than 73 thousand followers
This is really an amazing biography of a multi-talented person. Hope you loved it. Please share your feedback and opinions regarding this article.
Next Read: Who is Musician William Tell?