Are you guys big fans of MTV programs? Do you remember Rob Dyrdek's show ridiculousness?
We used to spend a lot of time before television, and Rob never let us down.
All his shows, like Rob & Big, Rob Dyrdek's Fantasy Factory, and Ridiculousness, were hits; thus, Rob Dyrdek is a popular television personality.
But here in this article, we are going to talk about the romantic side of Rob Dyrdek.
We are sure you will be thrilled to know about Rob and his wife's curated Disney Aladdin story.
Who is Rob and his Wife?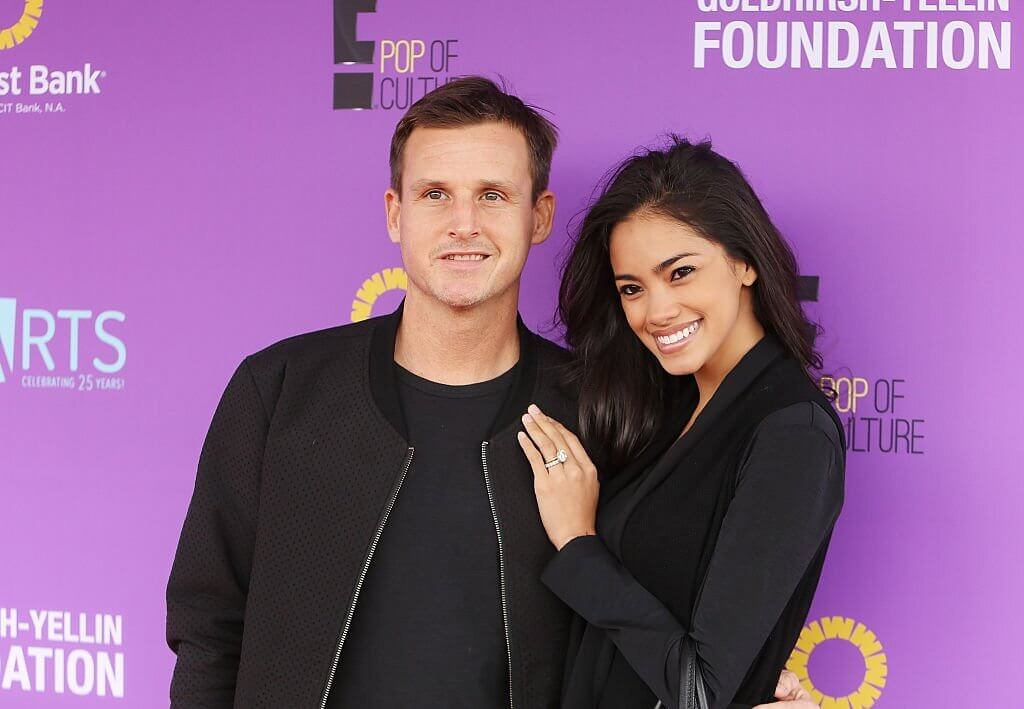 Rob is a former skateboarder, and he slowly entered the entertainment field by hosting many reality shows. His wife is Bryiana Noelle Flores.
His MTV show, Ridiculousness, was a major hit. Then he appeared in several shows.
Then he started many business ventures, which also helped him become a successful entrepreneur.
Henceforth, everyone will be aware of his career history.
But his personal life is way more successful than that.
Yes, all credit goes to his wife, Bryiana Noelle Flores. She is also a successful model, a supportive wife, and the mother of two children.
Bryiana Noelle Flores Age
Bryiana Noelle Flores is 32 years old as of 2023, she was born in Salinas, California, on July 21, 1991.
And she was born under the zodiac sign of Cancer.
Bryiana holds American nationality, but her ethnic roots are spread across Spanish, Cherokee, Chinese, and Filipino descent.
Her father is a lawyer, and her mother is an accountant.
What Illness did Rob Dyrdek Wife Have?
Bryiana Noelle Flores had a fatal blood disease as a child, so doctors advised her to get a bone marrow transplant to live. Otherwise, the doctors would have told her that she was nearing the end of her life.
At that time, Bryiana was just ten years old. She underwent multiple blood transfusions for platelets.
As a result, she lost hope in life. But the Make-A-Wish Foundation came as a lifesaving angel.
Bryiana had the opportunity to swim with dolphins because the foundation organised a mini tour for all children's patients.
At that moment, she realised she wanted to live in this world. Her goal was to challenge her deadly diseases.
Bryiana boldly fought against the disease and fully recovered from it even without her bone marrow transplantation.
Career Details of Bryiana Noelle Flores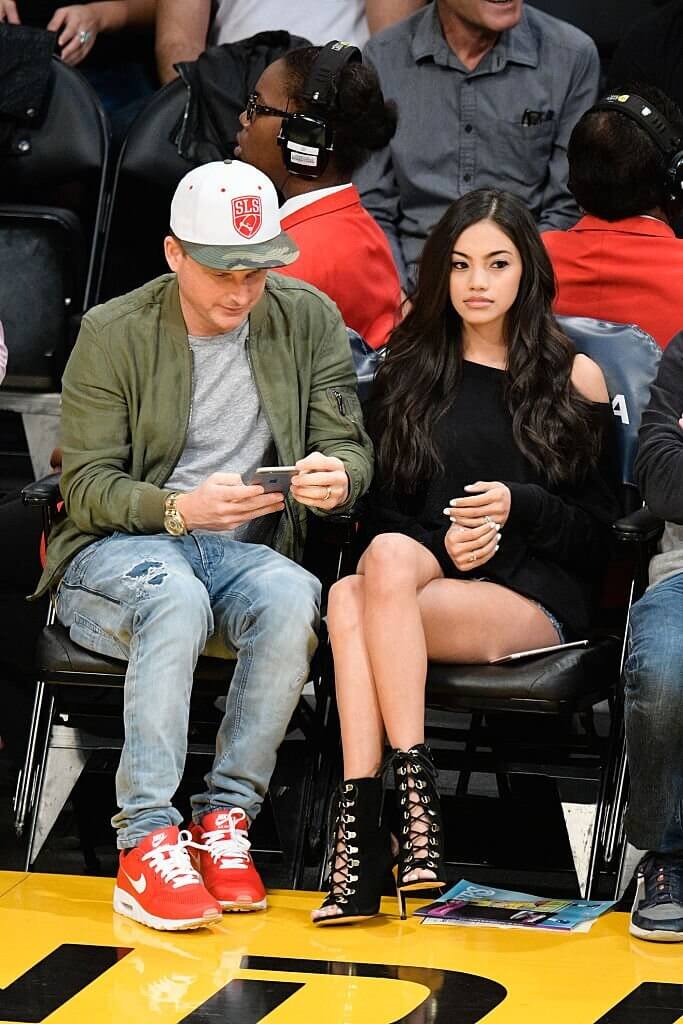 Bryiana is a model and started her modelling career in high school. She used to participate in many local beauty pageant shows during that time.
And in the same year, Bryiana earned the Miss Teen of the Nation title, and after two years, she became the Miss California Teen in 2010.
All those titles helped her land many photo shoots; one of them was being selected as a model for Playboy magazine.
Then, in 2014, she became a supermodel and won a beauty competition.
Presently, Britney is focusing on the upliftment of the lives of women, and she wants to make them feel stronger; thus, she became the president of an iconic beauty brand.
Rob Dyrdek and Bryiana Noelle Flores Dating Lives
Rob met Bryiana at one fashion show, and during that time, Rob found the spark while seeing Bryiana.
As a result, he began following her on Instagram and Twitter and bombarded her with messages.
Rob's efforts were appreciated by Bryiana, who responded to his comments and messages.
But one day, Bryiana posted a message to save puppies in Bakersfield. And Rob replied to Bryiana by stating he would bring the helicopter to save the puppies.
Do you believe if someone says something like that?
No, right. Even Bryiana did the same; she didn't believe that, but next day, Rob came to the spot on a helicopter to save the puppies.
And Bryiana also saved the puppies, and she also accompanied him in the helicopter, so that officially became their first date.
"5 years ago, I took @bryianadyrdek on a first date that included a helicopter ride to Bakersfield to rescue puppies," Dyrdek wrote on Instagram.
Rob Dyrdek Disney Proposal
Bryiana is an ardent Disney fan; thus, one time, both Rob and Bryiana visited Disney Land, and they were watching the Aladdin show. But after some time, Rob left the show.
And he returned as Prince Ali and asked the genie for his wishes, one of which was for Bryiana to be his wife.
And the whole crowd cheered up by watching the amazing proposal scene. And Brittany finally said Yes to him.
What is the Price of Rob Dyrdek Ring?
That proposal scene went viral, and everyone wanted to know about the details of their engagement ring.
It is a 10-carat-plus round solitaire diamond in a simple six-prong setting; it looks simple but costs around 20,000 USD.
Also Read: How old is Steve Harvey Wife? Know Her Age
When did Rob Dyrek get married?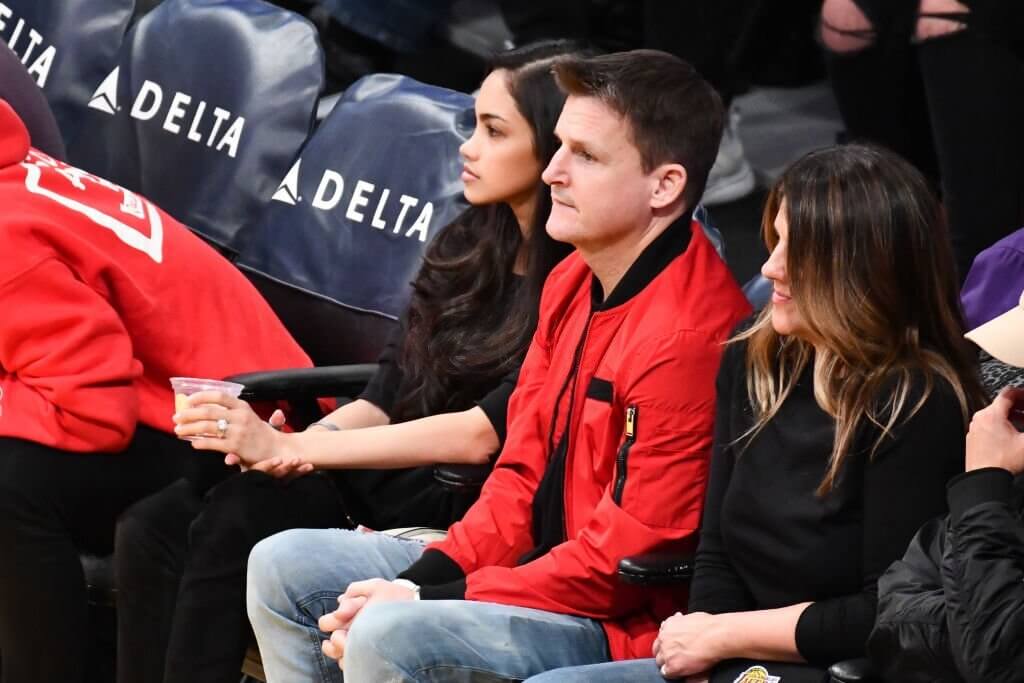 Rob Dyrdek and Bryiana Noelle Flores got married in September 2015. It was a simple wedding; only close friends and family attended the function.
Does Rob Dyrek have kids?
Yes, he has. Bryiana welcomed her first son, Kodah Dash Dyrdek, on September 9, 2016.
And the next year, she welcomed her second daughter, Nala Ryan Dyrdek, on December 29, 2017.
As a result, Rob and Britany have two children.
Also Read: How Old is George Strait Wife? Know Her Age
Bottom Line
Thus concludes the touching love story: Bryiana Dryrek is a lucky woman to have a husband like Rob.
We wish them a hundred happy years together.
Do you like this article? Comment on it.