When are looking to be motivated by a person and don't know whom to follow?
Then a good approach is to follow who has achieved everything in life or one who after leaving the world is still present in people's minds because of his work.
Yes, I am talking about Roger Hargreaves, who came into this world only for 53 years. In this short time, he proved how to create a winning life.
This made his fans curious to know more about him. And that's why we're here with his wonderful biography.
Profile Summary:
Name: Charles Roger Hargreaves
Birth Date: May 9, 1935
Birth Place: Cleckheaton, United Kingdom
Age: 53 years at the time of death
Height: 6 Feet 5 Inches
Net Worth: $ 1.2 Million
Profession: Author, and illustrator
School: Sowerby Bridge Grammar School
Father: Alfred Reginald
Mother: Ethel Mary Hargreaves
Marital Status: Married (till death)
Wife: Christine Hargreaves
Children: Adam, Giles, and Sophie, and Amelia (twins)
Death: 11 September 1988
Nationality: British
Residence: Guernsey, and Sussex House Farm, Kent
Who was Roger Hargreaves?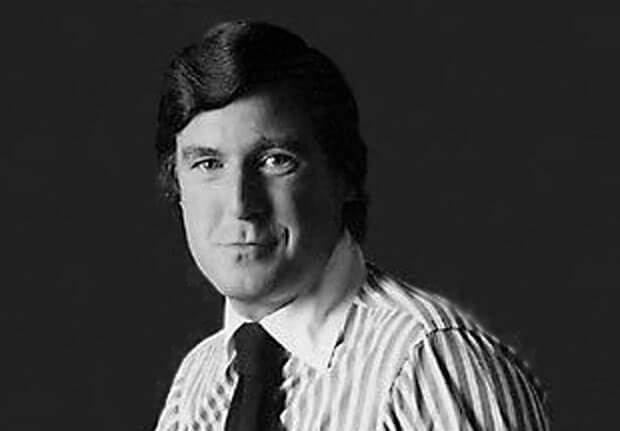 Charles Roger Hargreaves known as Roger Hargreaves worked as an English author and illustrator of a children's book.
He created series like Men and Little Miss for young children. He became very famous for his books.
His books filled with humor and simplicity and with bright colors filled in boldly drawn figures sold more than 85 million copies across the globe in 20 different languages.
Roger's first book titled Mr. Tickle was published in August 1971.
Early Life of Roger Hargreaves
Roger Hargreaves was born on 9 May 1935 in a private hospital in West Yorkshire, England. He was born to Ethel Mary Hargreaves and Alfred Reginald Hargreaves.
He blossomed at 703 Halifax Road, Hartshead Moor Cleckheaton. Outside the Halifax Road, Hartshead Moor, Cleckheaton there is now a commemorative plaque.
Roger went to Sowerby Bridge Grammar School. Now the school has become Trinity Academy Sowerby Bridge.
He worked in the dry cleaning and laundry business of his father for one year before entering and stepping into the advertisement.
The Journey of Roger Hargreaves
Roger Hargreaves 's actual dream was to be a cartoonist but couldn't make it true as that didn't work out. In 1968, Roger worked as the creative director of Foote, Cone, and Belding agency.
The work of Roger was to write slogans such a "Emigrate to Canada Dry (for the sake of your scotch)".
Roger fulfilled his wish of becoming a cartoonist in 1971 in a way that he became the creator of a highly successful series that was used in the promotion of Askit Powders on television.
The character of Roger was used from 1971 to 1994.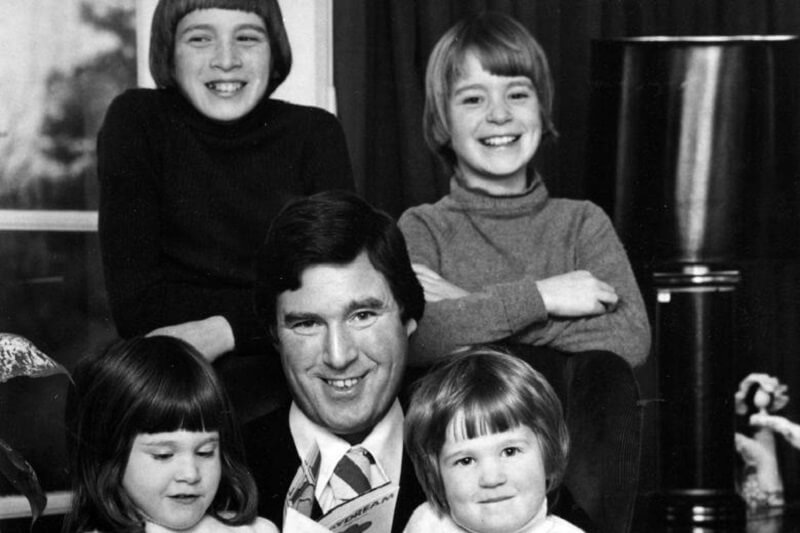 Roger also worked as creative director of a London firm. Roger, during this firm, wrote the first Mr. Men book, Mr. Tickle. He at first got into a problem with finding a publisher.
He got instant success after publishing his books, selling more than one million within three years.
Roger's books in 1974 originated as an animated television series for BBC followed by Arthur Lowe.
Roger quit his day job in 1976. And then back in 1981, his second book the Little Miss series and was also shown on television narrated by Pauline Collins and her husband, John Alderton.
Roger continued his journey of writing books including the Timbuctoo which is a series of 25 books.
He, some other books include Hippo Potto and Mouse, Roundy and squarey, and Easy Peasy People. Roger to date is best known for his 33 Little Miss and 46 Mr. Men books.
Roger Hargreaves Personal Life
Roger Hargreaves was a family man. Ethel Mary Hargreaves and Alfred Reginald Hargreaves are the parents of Roger Hargreaves.
Roger married Christine Hargreaves and this couple is blessed with four children. Giles, Adam, and twins Sophie and Amelia.
Roger said that he created the first character of Mr. Men when he was six years old. He asked his father about the looks of what a tickled looked like.
He drew a picture of a round orange body with long rubbery arms and named him Mr. Tickle.
His entry was written in the Oxford Dictionary of National Biography by John Malam. John Malam stated that Roger made his initial creations during doodling at work.
Roger lived with his family between 1975 and 1982 on Guernsey. Then the family settled at Sussex House Farm near Cowden, Kent. Roger died at the age of 53 on 11 September 1988.
He took his last breaths at Kent and Sussex Hospital in Royal Tunbridge Wells and died following a stroke. Roger was buried in Cowden, East Sussex.
Roger's work of writing illustrations for children's books was continued even after his death by his son Adam. Adam further wrote and drew little Mr. Men and Little Miss Characters showing new stories.
Adam showed a gesture of love toward his father and signed the covers with the signature of his father. Roger's wife Christine sold the characters of Mr. Men to UK entertainment group Chorion in April 2004 for £28 million.
In December 2011 Mr. Men's brand was further sold to Japan's Sanrio. Roger was honored with a gold Blue Peter badge on March 4, 2021, posthumously.
Roger Hargreaves Net Worth
Roger Hargreaves' bright career was the main source of income for him. The illustrations of the series made him were loved by people in a very short time.
The estimated net worth of Roger Hargreaves was $1.2 Million USD.
Such a huge sum of money was gathered by Roger by following his passion and his passion, and efforts for work. This means that you get rewards according to your hard work.
The valuable journey of Roger Hargreaves was also honored with respect along with a huge net worth.
I hope you felt better going through the biography of Roger Hargreaves. Please share your reaction and opinions regarding him and his life story.
Next Read: Who was the late American entrepreneur and author Jim Rohn?