Here is the biography and life story of late actress Rosita Quintana who used to be the top star in the 20th century. The actress was one of the top leading ladies of the Golden Age of Mexican cinema.
Aside from this, Quintana had achieved enormous success throughout her very long acting career.
Let's read her complete story and know everything about her.
Rosita Quintana Biography and Profile Summary
Name
Rosita Quintana
Date of Birth
16 July 1925
Birth Place
Buenos Aires, Argentina
Age
Died at the age of 96 years
Death Date
23 August 2021
Death Place
Mexico
Height
Feet & Inches: 5'8"

Centimeters: 174 cm

Meters: 1.74 m

Profession
Actress, Singer, Songwriter
School
Maria Auxiliadora's Nuns School
Parents
Father -Arturo Quintana
Mother -Maria Antonio Munoz
Martial Status
Married
Husband
Sergio Kogan
Children
Son -Nicolas
Daughter -Paloma
Nationality
Argentine – Mexican
Who was Rosita Quintana?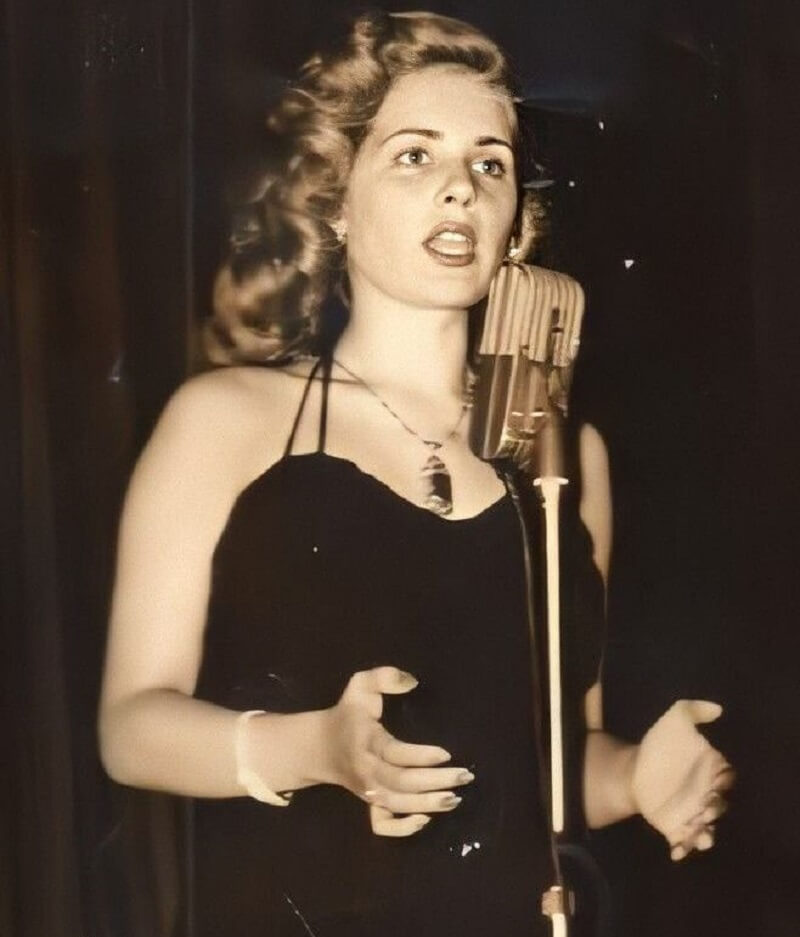 Rosita Quintana was the Golden Age Actress of Mexican Cinema. She was a popular Argentine – Mexican Actress, Songwriter, and Singer.
She got fame because of her roles in Calabacites Tiernas (1949), Luis Bunuel's Susana (1951), Serenata en Mexico (1956), and Cuando Mexico Canta (1958).
Rosita was also awarded the Career Achievement Award in the Mexican Academy of Film Arts and Sciences Golden Ariel Award in 2016.
Early Life of Rosita Quintana
Rosa Quintana Munoz (Rosita Quintana) was born on 16 July 1925 in Buenos Aires, Argentina.
Arturo Quintana is the name of her father while the name of her mother is Maria Antonio Munoz.
Furthermore, she had not revealed her siblings' names in public. There is no information available on the internet regarding her education.
Rosita belongs to Argentina and has Argentine – Mexican Nationality.
She wanted to become an actress from her childhood and that's why her parents convinced her to get training in singing and acting under the guidance of brothers Emilio, and Jose De Caro.
The first time Rosita appeared at Café Nacional Buenos Aires as a tango Vocalist was in 1942.
Rosita Quintana Career
Rosita Quintana had a successful acting career. She is among those few people who gain popularity during the early days of their careers.
Through her energetic dramatic skills, she manages to make her character in movies seem realistic.
Rosita is the Golden Age Actress of Mexican Cinema. Rosita started her acting career in 1948 and gives a lot of hit movies and TV Shows to the Argentine and Mexican Film industries.
In 1949, she worked as an actress in Tender Pumpkins while in the same year another movie was released in cinema as Rough but Respectable.
Next year, she worked as an actress in Yo quiero ser tonta.
In 1951, Rosita worked as the lead actress in Susana. Furthermore, she worked as an actress in the movie Women Who Work which was released in 1953.
Her two movies, El mil amores and The Price of Living were released in 1954 while in 1955, she worked as the lead role actress in the movie To the Four Winds.
Rosita's movie for the year 1956 is Serenata en Mexico while her movie in 1957 is Cielito Lindo!
After that movie, she took a break from the film industry for some time.
Rise to Fame
Later in 1987, Rosita debuted on TV by working as an actress in La intrusa TV Show. Her next TV show is Atrapada which was released on TV in 1991.
Later in 1995, she worked on La Duena TV Show.
Her TV Show for the year 1997 is El secreto de Alejandra. Furthermore, in 1998 she worked as an actress in Rencor apasionado. Abra Zame muy fuerte is her TV Show released on Television in 2000.
Rosita's movie for the year 2005 is Club euthanasia, while in the same year she also works in the TV Show named Peregrina.
Beside all of it, she also gives hit studio Albums including Música de la película Cuando Mexico Canta (Musarat), Canciones festivas con Rosita Quintana (Musarat), Rosita Y Rosita (RCA Victor), and Siempre se vuelve al Primer amor (Odeon).
Seeing Rosita's contribution to the Film Industry, she was awarded the Career Achievement Award in the Mexican Academy of Film Arts and Sciences Golden Ariel Award in 2016.
Also Read: Dalma Maradona Biography
Rosita Quintana Personal Life
Rosita Quintana was married to Sergio Kogan, who is a popular film director and producer. Both of them together have a son, Nicholas. Besides Nicholas, the couple adopted a daughter (Paloma).
She had a successful married life. Once in her interview, Rosita confesses that her husband is her darling.
In 2001, she decided to write her biography but later she couldn't do it.
Later in 2016, she wrote an article in the newspaper where she wrote that you all know my acting life but I don't want to reveal my personal life in public.
After living a dream life, Rosita died at the age of 96 on 23 August 2021 in Mexico while removing a tumor from her thyroid during surgery.
Also Read: Michelle Vieth Actress Biography
Physical Appearance
Rosita Quintana died on 23 August 2021 and at the time of her death, she was 96 years old. Furthermore, her height was 5 feet 8 inches.
The color of her skin was white and has blonde hair.
When Rosita was young, she remained the heartbeat of Millions of young hearts because of her beautiful looks and attractive black eyes
Read Also: Who is Lisa Rodríguez?