Here is one of the most inspiring stories of Ryan Reid. He is a successful man and has created his career in sports, he plays in a basketball team and symbolizes his country across the world.
He is leading all his way through his stunning performances in his career as a basketball player.
Ryan has a huge fan following as he has won a million hearts. He is ideal for today's youth. So, read his inspirational biography below and get inspired for your career.
Profile Summary
Name: Ryan Rupert Reid
Date of Birth: 30 October 1986
Birth Place: Florida, USA.
High school: Boyd Anderson in Lauderdale Lakes, Florida
College: Florida State: (2006–2010)
Listed height: 6 ft 8 in (2.03 m)
Listed weight: 235 lb. (107 kg)
Father Name: Kenneth Mullings
Mother Name: Jasmine Mullings
Nationality: Jamaican / American
Who is Ryan Rupert Reid?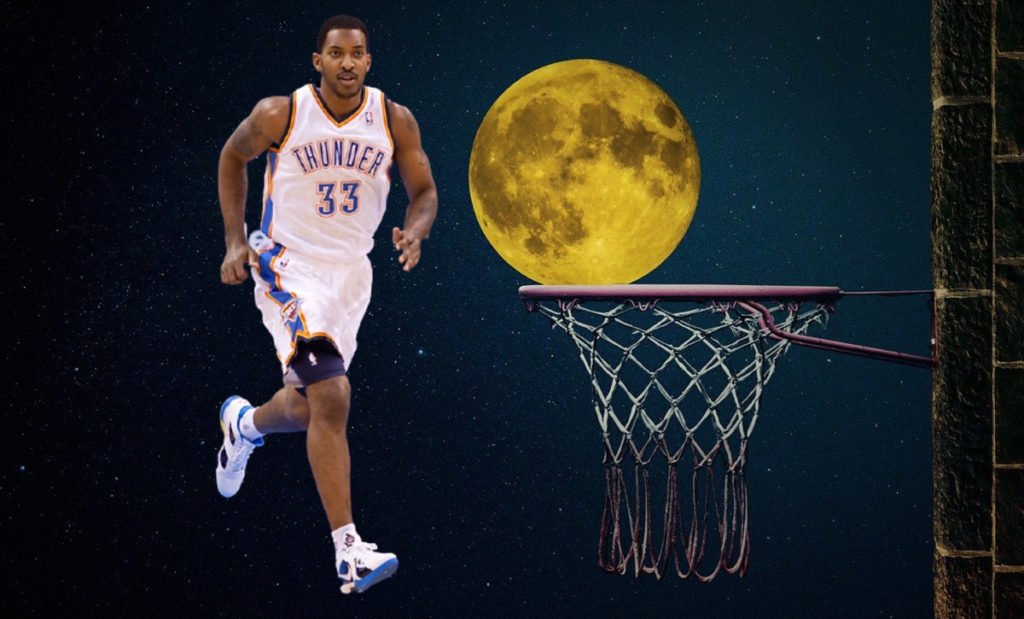 Ryan played college basketball with the team Florida State Seminoles which represents Florida State University.
After four years in college, he was inducted by the Indiana Pacers with the 57th pick in the 2010 NBA Draft which was held on June 24, 2010, at the Theatre at Madison Square Garden in New York City.
After that, The Oklahoma City Thunder, which is an American professional basketball team based in Oklahoma City, drafted rights to him.
Ryan Reid Age
Ryan Rupert Reid is 36 years old as of 2023, having been born on 30th October 1986 in Lauderdale Lakes, Florida, USA.
Early Life of Ryan Reid
Ryan Reid was born on 30 October 1986 at Lauderdale Lakes, Florida. His parents are Jasmine Mullings (mom) and Kenneth Mullings (dad).
He went to Boyd Anderson High School in his hometown and also played for them. In 2005, right after his graduation, he went to Florida State University.
He pursued a bachelor's degree in social science on May 1, 2010, and became the first person in his family to earn a college degree.
His Basketball Career
As discussed above, Ryan played for his school Boyd Anderson High School, which was in his hometown. In his very sophomore season, he started 21 games and played a total of 25 games for the Seminoles.
His average performance improved from 2.9 to 5.6, which was a great success in his career.
His selection in Oklahoma City Thunder was a great achievement in his life. He was automatically selected as his performances in his past career were appreciated able. In the 2010 Orlando Summer League, He played for the Thunder.
Where He took part in four games with an average score of 8.3 points and 3.8 rebounds in 16.0 minutes per game.
On 26 November 2010, he was obtained by the Tulsa 66ers which is the D-League affiliate of the Thunder. In the year 2011 – 2012, he returned to the 66ers.
Due to his stunning performances in these matches, he got an invitation to the Thunder training camp roster on 13 December 2011.
Ryan again got associated with the 66ers on 16 March 2012. he acquired with SLUC Nancy of the LNB Pro A on 17 November 2014. He also signed with the St. John's Edge of NBL Canada, on 14 February 2018.
Ryan Reid Personal Life
As per the sources, he is single. Like other celebrities, he has kept his personal life so private. Information regarding his school and his family is available but there is no clue about his private life.
He is so secure in these matters. So, to know about his relationship, we have to wait until it comes to the lame list.
Social Media Appearance
Social media is a great platform from where we can get to know people's popularity. If we talk about Ryan, he is having more than 1.5K followers on his Instagram handle and over 900 followers on his Twitter Handle.
Further, he is not available on Facebook. Right now, he is becoming famous in his field. Thus, he could be seen holding millions of followers in the coming years.
Ryan Reid Net Worth
The estimated net worth of Ryan Reid is approximately $5 million USD. He has earned this huge amount through his career as a basketball player. Besides this, he has earned a lot by doing brand promotions and paid advertisements.
At all, Ryan has earned enough capital that he can use for the rest of his life. He really holds the potential to live his life in a luxurious way with the help of his huge capital.
The Bottom Line
Ryan's Story is very inspiring. At a very young age, he started getting his name and fame in his sports career.
He is an honorable man. At a very young age, he represented her country worldwide and won medals. He deserves all respect.
He is very inspiring for today's youth. We hope that you must have learned something from his biography.
I hope you loved reading the biography of Ryan Reid. It would be great if you share your feedback about his story.
Next Read: Who is Sophia Diamond?