Music is one of the predominant careers that has made most people gain massive wealth. One singer/rapper who has made a fortune from singing and rapping is Ryan Upchurch.
He is renowned for hits such as Holler Boys, Fallen, and Country Way.
Today, the Nashville native boasts of above a million YouTube subscribers and a successful clothing line RHEC, which is named after his break-out single; Raise Hell and Eat Cornbread.
Ryan's influences reach the far corners of the internet: Instagram, Facebook, and Twitter in particular, where he shares regular updates on his personal life and his rising career.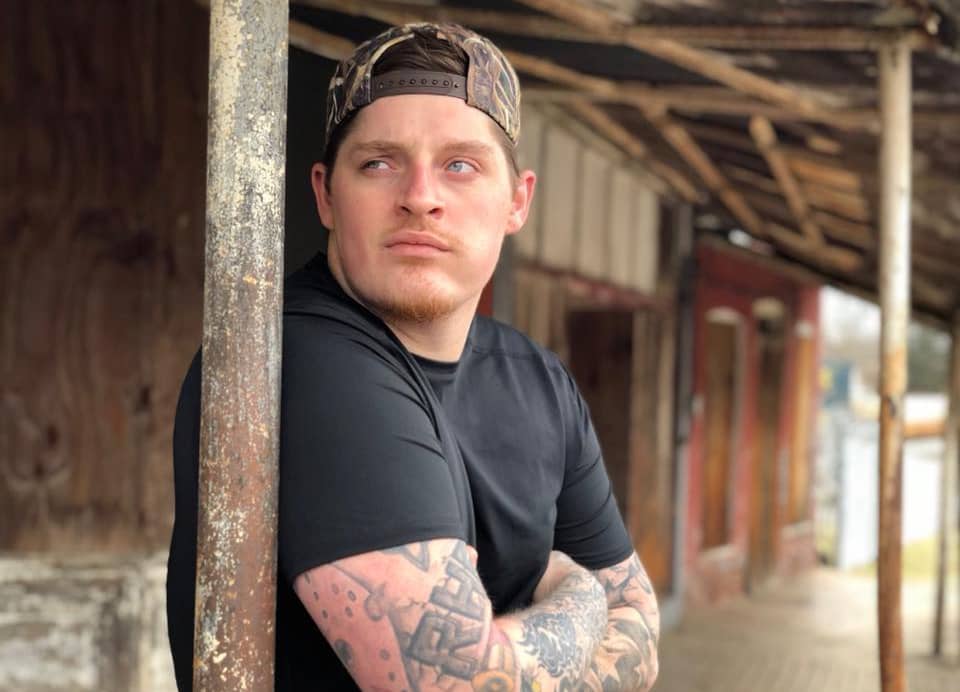 Profile Summary
Name: Ryan Upchurch
Birth Date: 24 May 1991
Birth Place: Cheatham County, Tennessee
Age: 30 years old
Height: 5 feet 9 inches
Net Worth: 3 Million USD
Profession: Singer, Songwriter, Rapper, Comedian
University: Dropped Out
Brother: Austen
Girlfriend: Brianna Vanvleet
Marital Status: Single
Nationality: American
Residence: Cheatham County, Tennessee
Who is Ryan Upchurch?
Ryan Upchurch is a famous American rapper, singer, songwriter, and comedian from Cheatham County, Tennessee, on the outskirts of Nashville, Tennessee.
Upchurch began in his popularity primarily as a comedian, creating videos on various platforms to garner support and fans.
He sold merchandise and coined the phrase "raise hell and eat cornbread". Originally considered a "country rapper", Ryan Upchurch has diversified into many genres including rap, rock, and country.
It looked like comedy wasn't selling out for them so he then went into music and released his first EP, Cheatham County in 2015, and in 2016, his album; Heart of America followed.
The albums received rave reviews and both took a seat on the Billboard Top Country Albums chart. More so, Heart of America sold over 1,300 copies the very first week it was released.
Early Life of Ryan Upchurch
Ryan Upchurch was born on 24th May 1991 in Cheatham County, Tennessee. He grew up in a middle-class family alongside his brother, Austen.
In as much as the YouTube singer has given the details of his family and birth to the public, he has succeeded in concealing the facts about his formative years and his educational details.
Just before Ryan found love with music, he was initially captivated by various shades, shapes, and forms of automobiles.
He took a keen interest in cars and often times uploaded pictures of them on his social media platform.
Later in life, Ryan Upchurch alongside his friend Shade Glover created a YouTube channel; Upchurch the Redneck, and started to upload several videos of comedy gigs on the channel.
Ryan Upchurch Career
Upchurch began uploading videos to YouTube He released an extended play, Cheatham County, in 2015, followed by a full-length album, Heart of America, in 2016.
Both releases reached the top 30 of the Billboard Top Country Albums chart. Heart of America sold 1,300 copies in its first week of release.
The second full-length album, Chicken Willie, was released in August 2016.
It reached No. 22 on Billboard's Top Country Albums and No. 11 on the Rap Albums charts, selling 2,800 copies in the first week.
In 2017 Upchurch released another EP titled Summer Love, which is completely country-oriented, with no elements of rap music; and another studio album titled Son of the South.
Summer Love debuted at No. 33 in the Top Country Albums chart with 3,700 copies sold, while Son of the South debuted at No. 29 with 48,100 copies sold.
Rise to Stardom
Upchurch's fifth studio album, King of Dixie, was released on November 10, 2017, and features 19 tracks.
Upchurch's first rock album, Creeker, was released on April 20 which was focused on rock with few rap elements.
His August 2018 release, Supernatural, a rap-focused album with some country elements, peaked at No. 6 on Billboard's Top Country Albums.
His December 2018 album, River Rat, peaked at No. 22.
Upchurch released his next album, Creeker II in April 2019, featuring 10 songs such as Gassed Up, and Hillbilly Psycho. Later in 2019, he released Parachute on September 24.
Ryan Upchurch Personal Life
Ryan Upchurch is unmarried. Ryan Upchurch dated his girlfriend, Brianna Vanvleet in 2015; a relationship that was heavily publicized.
Throughout his relationship with the lady, the singer couldn't contend with how he felt, he oftentimes tweets about his feelings for her and how he hopes to settle with her someday and also have kids.
Unfortunately, trouble began in paradise for the duo and what they shared became sour. Thus, they eventually called it quits.
Following his break-up which he spoke about often online, especially on Twitter where he posted a couple of sad tweets, Ryan later stated publicly that he is focused on his musical career and building a life for himself.
Upchurch has also been in a relationship with singer Katie Noel.
Likewise, they broke up. Before their call it quit, the two had a song entitled Hey Boy Hey Girl that was released before the end of 2019.
Also Read: Who is American Actress Brigid Brannagh?
Ryan Upchurch Net Worth
Ryan Upchurch estimated net worth is $5 million USD. He earns most of his wealth from the music he creates.
For instance, his first album –" Heart of America" sold more than 1,300 copies in the first seven days of release.
His album – "Son of the South," debuted at No. 29 with over 48,200 copies sold, whereas "Summer Love" debuted at No. 33 in the Top Country Albums chart with more than 3,710 copies sold.
In 2016, he released an album titled – "Chicken Willie," which topped Billboard's Top Country Albums chart, selling more than 2,810 copies in its first week.
Other albums include – Same Ol, Everlasting Country, Parachute, and more. Ryan has a popular clothing line. Ryan earns money from ads on his YouTube channel.
Also Read: Who is American Actress Christina Schwarzenegger?
Physical Appearance
Ryan Upchurch has a height of 5 feet, 9 inches tall, and weighs around 76 kg. He has brown hair color and a pair of blue eyes.
Further, there is no other information regarding his body measurements.
Ryan is a tattoo lover and has lots of tattoos covering his body.
Physical Appearance
Height
Feet & Inches: 5'9"
Centimeter: 175 cm
Meter: 1.75 m
Weight
Kilograms: 76 kg
Pounds: 167 lbs
Following the breakup with his girlfriend, Ryan confirmed that he is more focused on his music career and creating a better life.