Sam Hyde is an American comedian. Hyde is a celebrated American Youtuber, actor, writer, comedian, and theatre artist.
He is the creator of the Million Dollar Extreme sketch comedy group and is known mainly by his internet presence.
He got prominence as a social media star for his comedy content. Sam Hyde has a very interesting professional and personal life.
Read away without a wink to delve into the exciting life of Sam Hyde.
Samuel Hyde Profile Summary
Name
Samuel Hyde
Birth Date
16 April 1985
Birth Place
Fall River, Massachusetts
Age
37 Years Old
Height
Feet & Inches: 6'4''
Centimeter: 193cm
Meter: 1.93m
Weight
Kilograms: 82kg
Pounds: 181Lbs
Net Worth
$1 Million
Profession
Comedian
School
Wilton High School
University
Carnegie Mellon University
Marital Status
Single
Nationality
American
Who is Sam Hyde?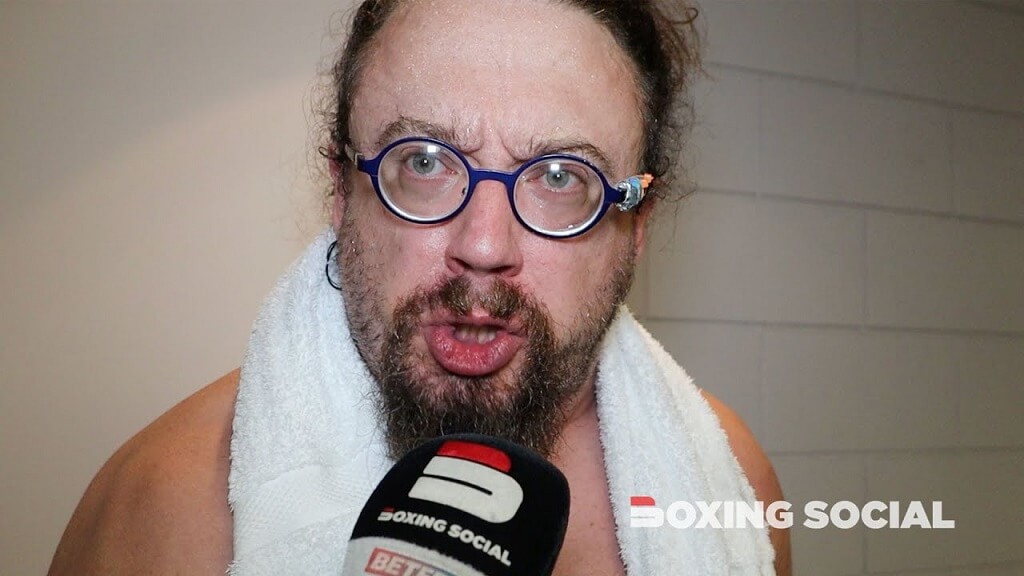 Sam Whitcomb Hyde is an American comedian. He co-created the sketch comedy group Million Dollar Extreme with Charls Carroll and Nick Rochefort.
he specializes in sketch comedy, anti-comedy, political satire, shock humor, surreal humor, and post-irony.
Hyde is known for his involvement in several public pranks and internet hoaxes. Hyde's transgressive style has also garnered public controversy.
His comedy and political views have been frequently associated with the alt-right, including his $5,000 donation to the legal defense fund of Andrew Anglin, founder of neo-Nazi website The Daily Stormer.
Early Life of Sam Hyde
Sam Whitcomb Hyde was born in Fall River, Massachusetts on April 16, 1985 and he is 37 years old as of 2022.
Sam Hyde has not shared information about his family background and hence is less known about his parents or siblings.
He graduated from Wilton High School. After that Hyde enrolled at Carnegie Mellon University for one year before transferring to the Rhode Island School of Design.
He graduated in 2007 with a Bachelor of Arts in film, animation and video from there.
Sam Hyde Career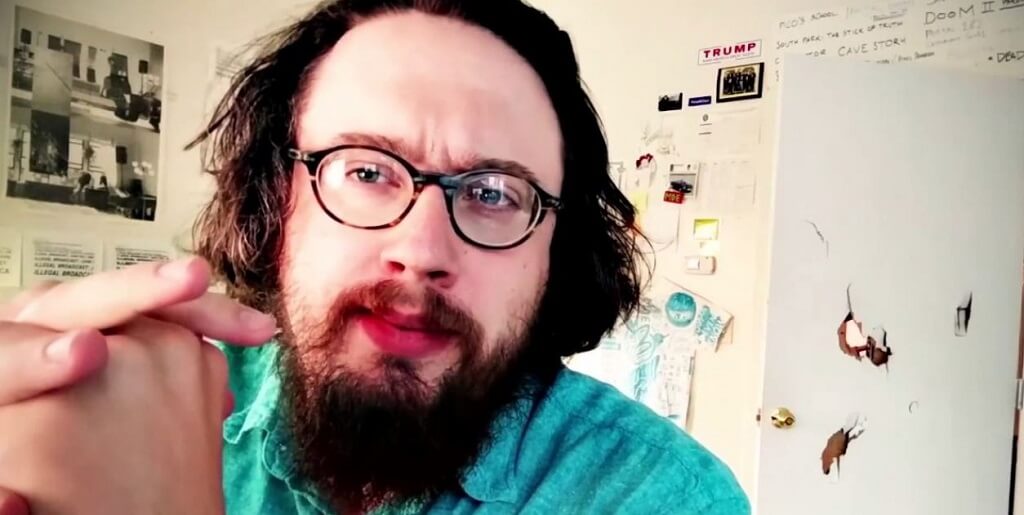 In mid-2014, Hyde started a web series titled Kickstarter TV, where he would find projects on Kickstarter and harshly ridicule both the projects and the people who made them.
In August 2016, Million Dollar Extreme Presents: World Peace, a television program Hyde co-wrote and acted in along with the other members of MDE, premiered on Adult Swim.
Four months later, it was announced that World Peace would not be renewed for a second season. Hyde attributed the show's cancellation to his vocal support for Donald Trump.
In a December 2016 interview with The Hollywood Reporter in the aftermath of his series' cancellation, when questioned if he held a bias towards minorities. Hyde replied that he was 'probably as racist or as biased as the average regular white guy or the average regular black guy'.
Hyde has been open about his interest in boxing and helped train Jewish-Canadian YouTuber Harley Morenstein for iDubbbz's charity boxing event, Creator Clash.
On August 27, 2022, Hyde made his boxing debut, defeating Australian social media star James "IAmThmpsn" Thompson during the 2 Fights 1 Night event.
A very controversial $5000!
In 2017, Hyde pledged $5,000 towards the legal defense fund of Andrew Anglin, the founder and editor of neo-Nazi website The Daily Stormer.
The Southern Poverty Law Center sued Anglin for allegedly organizing a "troll storm" against a Jewish woman in Montana.
When Matt Pearce of the Los Angeles Times questioned Hyde about the donation, Hyde asked Pearce if he was Jewish and went on to say that $5,000 was "nothing" to him.
Hyde also stated: "Don't worry so much about money. Worry about if people start deciding to kill reporters. That's a quote. For the reason why, you can say I want reporters to know I make more money than them, especially Matt Pearce."
In 2022, iDubbbz uploaded a documentary on Sam trying to understand and communicate with him beyond the irony and acts Sam puts on.
Shooting and terrorism hoaxes
Since 2015, Hyde has been frequently misreported as the perpetrator of numerous mass shootings and terrorist attacks by internet trolls on websites such as 4chan and Twitter.
The hoaxes, which typically included photos of Hyde brandishing a semi-automatic weapon and with a slightly altered name to appear more "authentic", reappeared so often on social media.
The New York Times characterized "Sam Hyde is the shooter" as "an identifiable meme."
The first instance of the prank was the Umpqua Community College shooting. CNN mistakenly included Hyde's image on their coverage of the shooting.
Hyde was also labeled as the perpetrator in high-profile shootings such as the Orlando Night Club shooting, the Sutherland Springs church shooting (where he was misidentified by Representative Vicente Gonzalez) and the Las Vegas shooting in 2017.
Hyde has also been erroneously blamed for many other small-scale and large shootings. Hyde's image was shared across social media as being the driver of the car in Waukesha, Wisconsin, that drove into a Christmas parade in November 2021.
In February of 2022, an edited image of Hyde was misidentified as the "Ghost of Kyiv" (a Ukrainian fighter pilot who supposedly shot down six Russian planes on February 24, 2022) in popular social media posts including that of Representative Adam Kinzinger.
The alleged pilot was given the Ukrainian style names 'Сэм Хайденко' (Sam Haydenko) or Samuel Hyde. The 2022 Buffalo shooter also claimed the image of Hyde as his own in his manifesto.
In July 2022, multiple popular posts on social media falsely labeled Hyde as the gunman in the assassination of former Japanese Prime Minister Shinzo Abe.
Sam Hyde Personal Life
He usually tries to remain tight-lipped when it comes to his dating life. However, it is believed that, as of now, he is single.
Sam Hyde has not married anybody yet. He has kept his private life away from the limelight.
In between, there were also some rumors about Sam Hyde being gay. However, according to the available pieces of information, these rumors seem not to be based on any truthful source.
Also Read: Maxi Iglesias Actor Biography
What is Sam Hyde's Net worth?
Sam Hyde's net worth as of 2022 is $1 Million. Being a YouTuber and comedy artist, social media and mainstream media are his major sources of income.
His income in 2021 was estimated to be USD 750,000. He earns an annual income of USD 250,000 from various appearances and performances he carries out across platforms.
His income might be on a rising curve as he finds more traction and viewership for his unique content.
Also Read: Freddie Carter Actor Biography
Sam Hyde Height and Weight
The height of Sam Hyde is 6 ft 4 inches which is equal to 1.93 m or 193 centimeters. This makes him a tall and well-built-looking man.
His current weight is 82 kg which is equal to 181 lbs.
He has light brown hair which he always dyes blonde. His eyes are green in color.
He has a stocky frame, and overgrown, disheveled hair. Hyde is also bespectacled and sports a thick beard.
Hope you enjoyed this article and we await your honest feedback to keep improving. Till we see you again with a new personality, you take care, dear friend.
Next Read: Rocco Ritchie Actor Biography