Sam Pottroff is a Web star or more particularly a vlogger who is popular on Instagram, Snapchat, and YouTube.
He was a member of the popular web star group Our2ndLife alongside Kian Lawley, Ricky Dillon, Jc Caylen, Trevor Moran, and Connor Franta before the group broke up in December 2014.
He learned at the age of 5 that he was diabetic. He grew up in San Clemente, where he learned photography, made music videos, and surfed.
Sam Pottroff
Name
Sam Pottroff
Birth Date
19th October 1995
Birth Place
Laguna Beach California
Age
26 Years Old
Height
5 feet 5 inches
Net Worth
$700,000-$ 900,00
Profession
YouTuber
Siblings
Mia and Cloe, Levi
Marital Status
Single
Ex-Girlfriend
Rosa van Iterson
Nationality
American
Who is Sam Pottroff?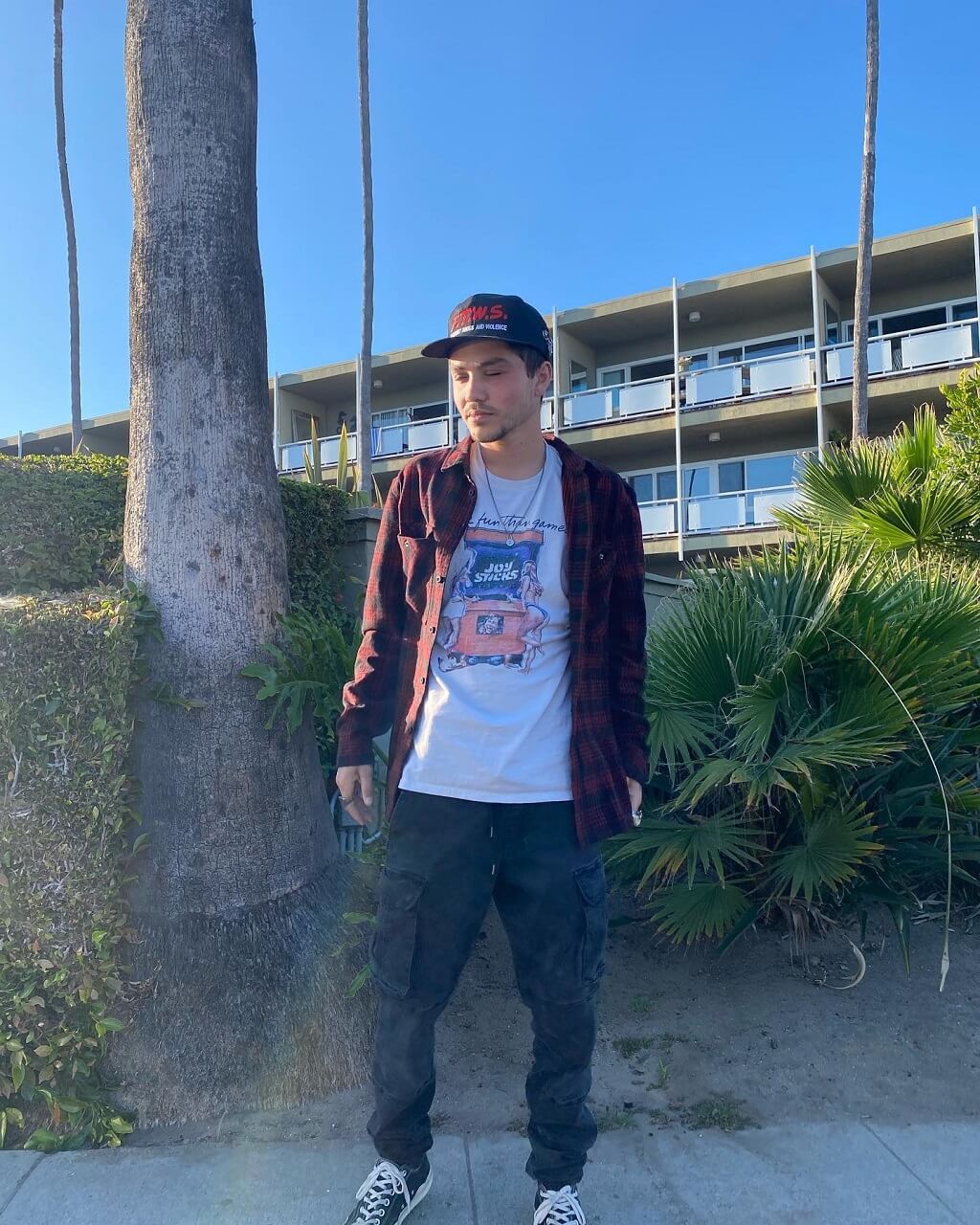 Samuel John Pottorff is one of the world's most famous social media stars. One of the most popular YouTube personalities, he has over 575K subscribers to his YouTube channel, and over 1.82 million followers on Twitter.
A die-hard Instagrammer, he has over 1.7 million followers and 25 million Vine loops. In addition to making videos, Sam likes surfing, photography, and playing 'Best Fiends.'
Early Life of Sam Pottroff
Sam Pottroff was born on the 19th of October 1995. He is 26 years of age as of October 2022. He will soon be 27 in a few days.
His zodiac sign is Libra.
Sam Pottroff was born in Laguna Beach California, in the United States. Thus he has an American nationality but his history is quite interesting.
Born and raised in California, Sam has two elder sisters, Mia and Cloe, and a younger brother, Levi. He is half-Arabic, part Turkish, and part Palestinian.
Though the names of his parents are not yet known, it is known that none were pure Americans.
Sam grew up in San Clemente, California. He was born in a mixed-religion family and thus it is not clear as to which religion he follows.
He attended Opportunities for Learning, a private study school, in Dana Point, California but dropped out for a while, eventually continuing to pursue his passion, making YouTube videos.
Sam has been making videos since he was 14, with his friend and sometimes co-star, Kian Lawley.
Their first channel together, kinsam13 was a huge success and since then, both of them have gone from strength to strength with their fun and off-beat videos.
However as far as his education is concerned, whether he is a college graduate or not is not known.
Sam Pottorff was diagnosed with diabetes when he was five years old and he has been dealing with it ever since.
His personal quirks include a strong affinity towards the number 13, which is his lucky number, and an aversion to bikes/motorbikes, due to a number of accidents in his childhood.
He also used to surf but was once badly stung by a stingray, because of which he is now terrified of the ocean.
Sam Pottroff Career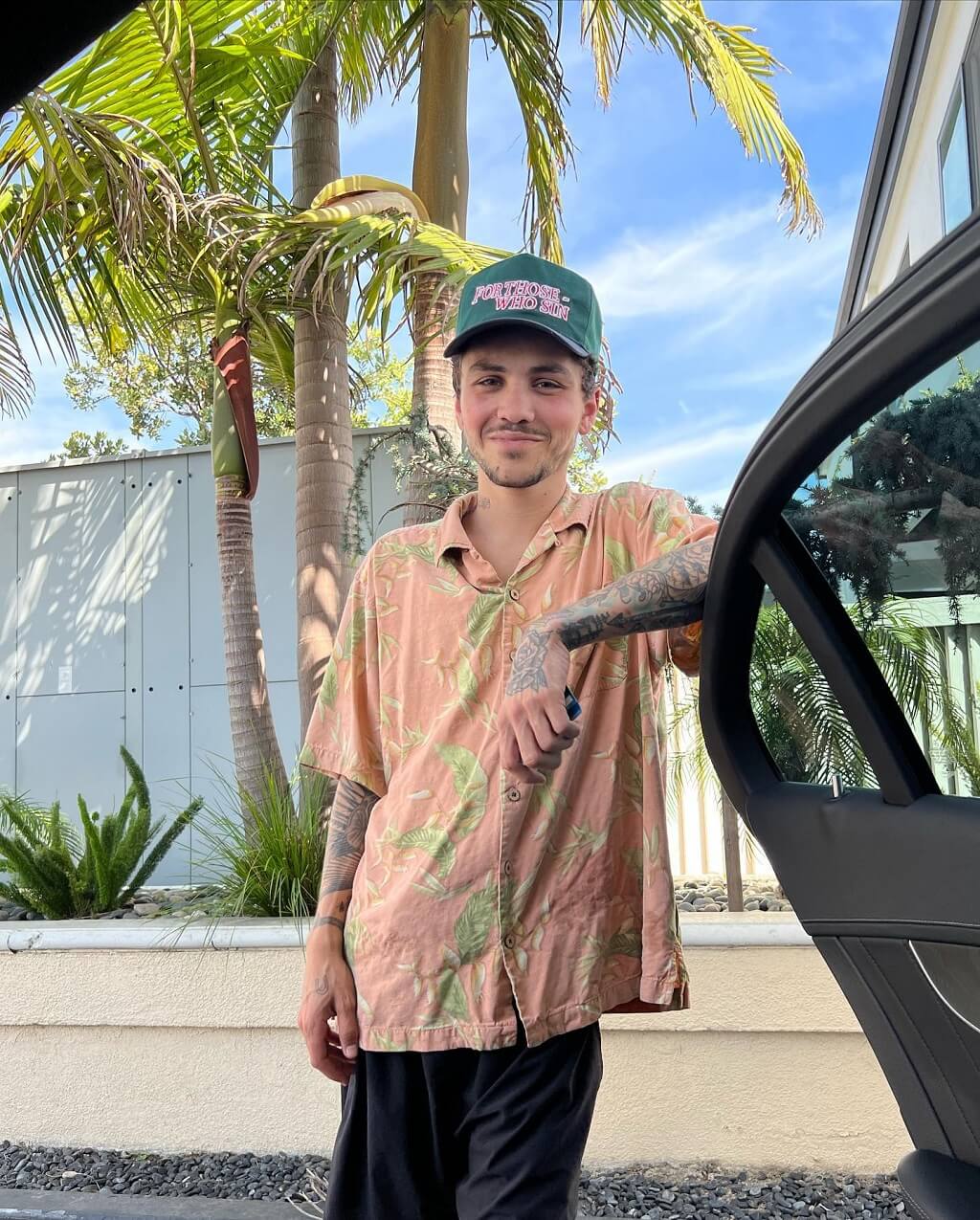 Sam is an internet vlogger who made his mark in the field of social media.
He has over 550,000 subscribers on his pottorff YouTube channel, where he posts vlogs.
Sam started making YouTube videos with his pal Kian Lawley when they were in high school.
However, Sam was catapulted into the spotlight with the channel our2ndlife, which he co-created with Kian Lawley, Trevor Moran, JcCaylen, Connor Franta, and Ricky Dillon.
The group made videos on varied subjects, ranging from facts about themselves to DIY experiments that went woefully wrong.
The channel had a wildly popular subscribership of a whopping three million, but the guys broke up in December 2014, to pursue their individual careers.
Sam has been working on his own YouTube channel ever since, vlogging along with regular tweets and Instagram updates.
He is among the most popular YouTube stars and would like nothing better than to keep making videos for as long as possible!
One of the many reasons why Pottorff has such a huge fan following is that his videos are real and extremely relatable. Sam releases videos about twice a week and is also very active on Twitter, Vine, Instagram, and Snapchat.
He had also featured model Yovanna Ventura in a truth or dare YouTube video in April 2015.
Sam Pottroff Personal Life
Sam Pottorff currently is single. He is not dating anybody at present.
However, he used to live with his girlfriend and then fiancée, actress Rosa van Iterson.
The two got engaged in 2016 and were dating for half a year before the engagement.
They got married in the year 2017 and have lived together since then.
But there were rumors that due for some reason they broke up and now they don't even talk to each other. Both decided to keep quiet about their relationship and thus no one exactly knows the reason why the lovey-dovey couple had to call it quits.
Sam Pottroff was seen to be quite notorious by nature as he had many relationships before being engaged to Rosa van Iterson.
It is not known whether he is single, divorced, or in a relationship cannot be surely said. Last checked he was married to Rose.
Sam's previous girlfriends include Jessica Carbo, Acacia Brinley Clark, and Mackenzie Lopez.
Also Read: Milos Guzel Tik Tok Star Biography
Sam Pottroff Net Worth
Sam Pottroff has his estimated net worth of around $700,000-$ 900,00 which he mostly earned from his Youtube channel and other social media platforms. However, it wouldn't be wrong to claim that he enjoys a luxurious living.
As he continues his career, it is expected that his wealth will also continue to increase.
His appearance on several social platforms helped him accumulate fans as well as income.
Also Read: Mabel Chee Tik Tok Star Biography
Physical Appearance
Sam Pottroff has a. height of 5 feet 5 inches which is also equivalent to 170 centimetres and his weight is approx 65 kg or 145 pounds.
He has dark brown hair and brown eyes which gives him cute boyish charms.
His frank attitude, complete honesty, and the awesome fun he has during his videos is the reason he's so popular. He acknowledges everything good and bad about himself, and it is this candidness that makes him so believable and likable.
So this is all you need to know about the famous YouTube vlogger.
Thank you for reading this article about Sam Pottroff. Please feel free to share any thoughts and opinions on this article and write them down in the comments section below.
Happy reading!
Next Read: Zack Lugo Tik Tok Star Biography