Are you guys great fans of female rappers? Have you heard of the Savannah Dexter songs?
If yes, you guys have heard her hidden life story behind every song. All her songs told a story to us, and here in this article, we will decode it to learn about her life story.
Do you agree that music has the power to lighten our moods? Yes, right, but for Dexter, music has healing the childhood wounds caused by her parents.
Well, we will discuss that in detail in the following section.
Savannah Dexter Profile Summary
Name
Savannah Dexter
Birth Date
10 July 1996
Birth Place
Florida
Age
26 Years Old
Height
Feet & Inches: 5'6''
Centimeter: 170cm
Meter: 1.70m

Weight
Kilograms: 57kg
Pounds: 125Lbs
Net Worth
$1 million
Profession
Rapper, Hip-Hop artist
Marital Status
Engaged
Boyfriend
Brabo the Gator
Nationality
American
Who is Savannah Dexter?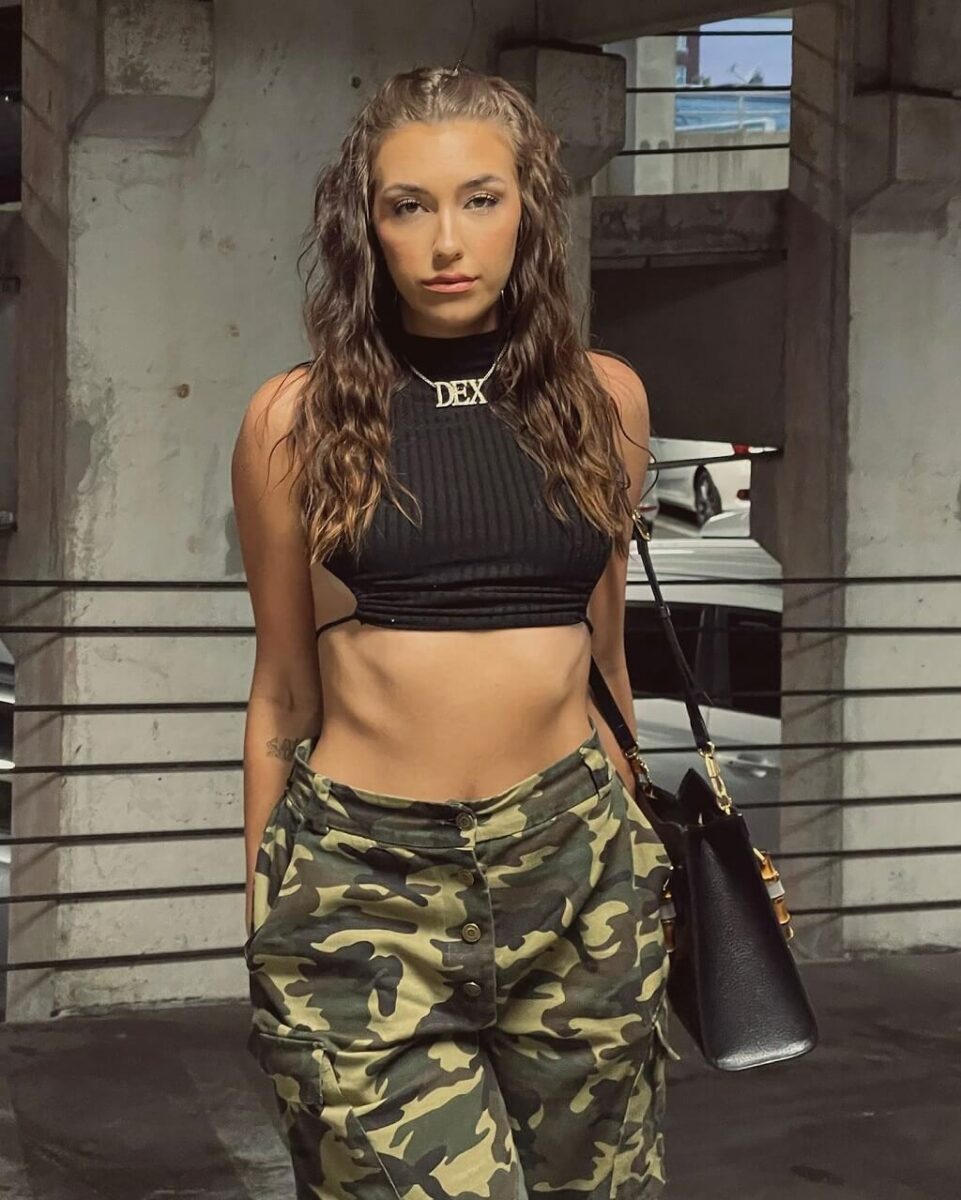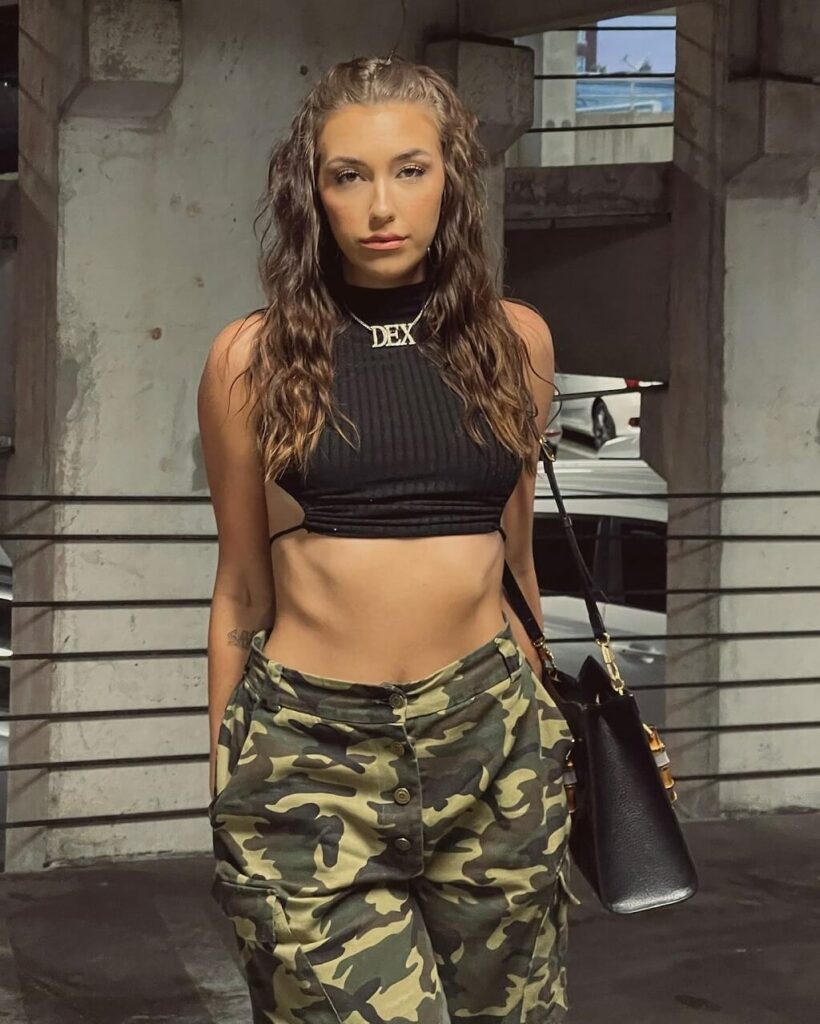 Savannah Dexter is an American rapper, hip-hop artist, and songwriter who rose to fame with her unique, soulful music.
Dexter has put all her emotions and soul into her songs, and thus the person who hears the song can understand the mesmerizing effect of her songs.
Savannah began playing musical instruments when she was 13 years old because music was her only companion.
She started from scratch by uploading her songs on YouTube, and now Savannah has signed up with the Mako Music Group for releasing her songs.
But did you know that country music was the favorite and heartbeat of Savannah? But her family situation made her change her music taste as well; what happened to her in her childhood days?
To know that you can read the upcoming sections.
Early Life of Savannah Dexter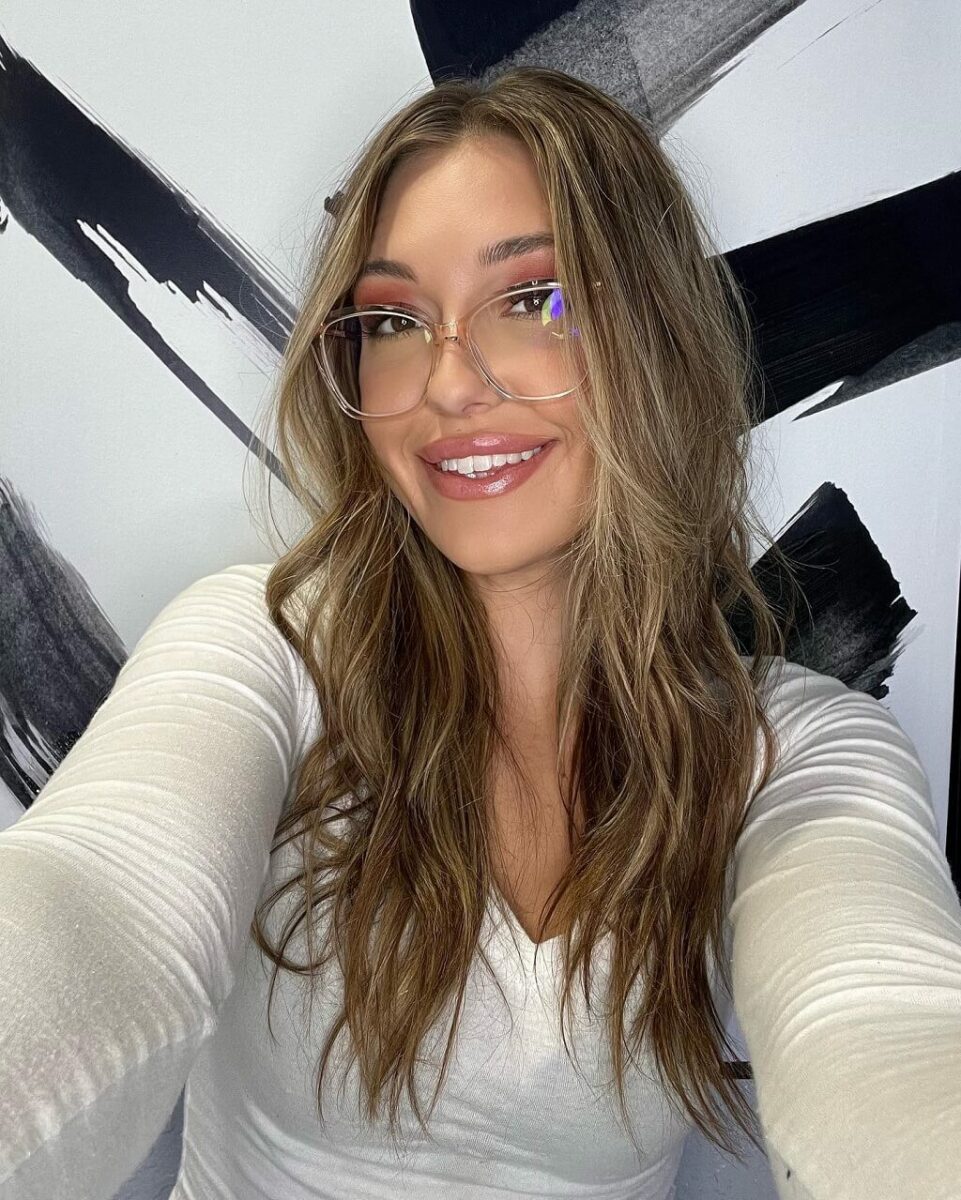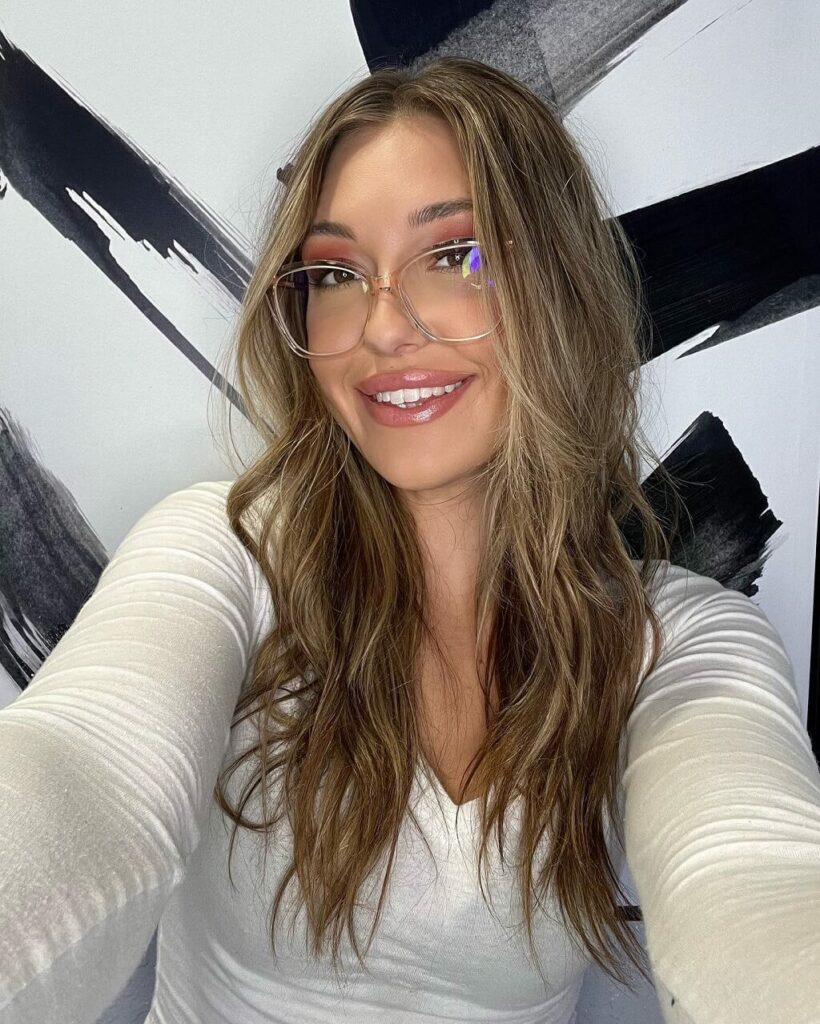 Savannah Dexter was born on July 10, 1996, in Florida. She was born under the zodiac sign of Cancer and belongs to the American ethnicity. As of 2022, Savannah Dexter is 26 years old.
Her parents gave birth to Dexter when they were 19 and 17. And the irony is that Savannah's parents decided to separate their paths after the birth of Savannah.
And both Savannah's parents decided to prioritize their own lives over Savannah's.
Because she grew up watching American idol shows and listening to country music in her father's truck, she has been learning to play the guitar since she was 13.
Savannah learned to play the guitar at 18 and began writing her songs.
Childhood Trauma of Savannah Dexter
Savannah Dexter's parents divorced when she was a baby, and her father fought in court to get custody of her; thus, her mother didn't play a great role in her childhood.
Her mother was in and out of her life. Then her father married another woman, and Savannah's kindergarten teacher became her stepmother. She took excellent care of Savannah for the first year, but as time passed, her care deteriorated.
She transformed into an evil lady when she began to mentally abuse her. Her father and stepmother welcomed the twin babies.
Thus, all his father's and stepmother's attention went to those babies, and her stepmother even hesitated to give her food. Her stepsiblings always got good food, but Dexter didn't.
Even though her stepmother didn't allow Savannah to take a bath daily to save on the water bill, her father noticed everything, but he didn't utter a word against her stepmother.
Thus, Savannah started to distance herself from her father, and her maternal grandparents understood the situation and brought her to their house.
From then on, Dexter was raised in her grandparents' house until she got her graduation degree.
In her childhood days, her father was an inspiration for her to get interested in country music.
But his father's activities strained their relationship and her musical interest; thus, she decided to distance herself from country music and opt for rap music.
Savannah was sexually abused several times, but no one understood her anguish.
Savannah Dexter Career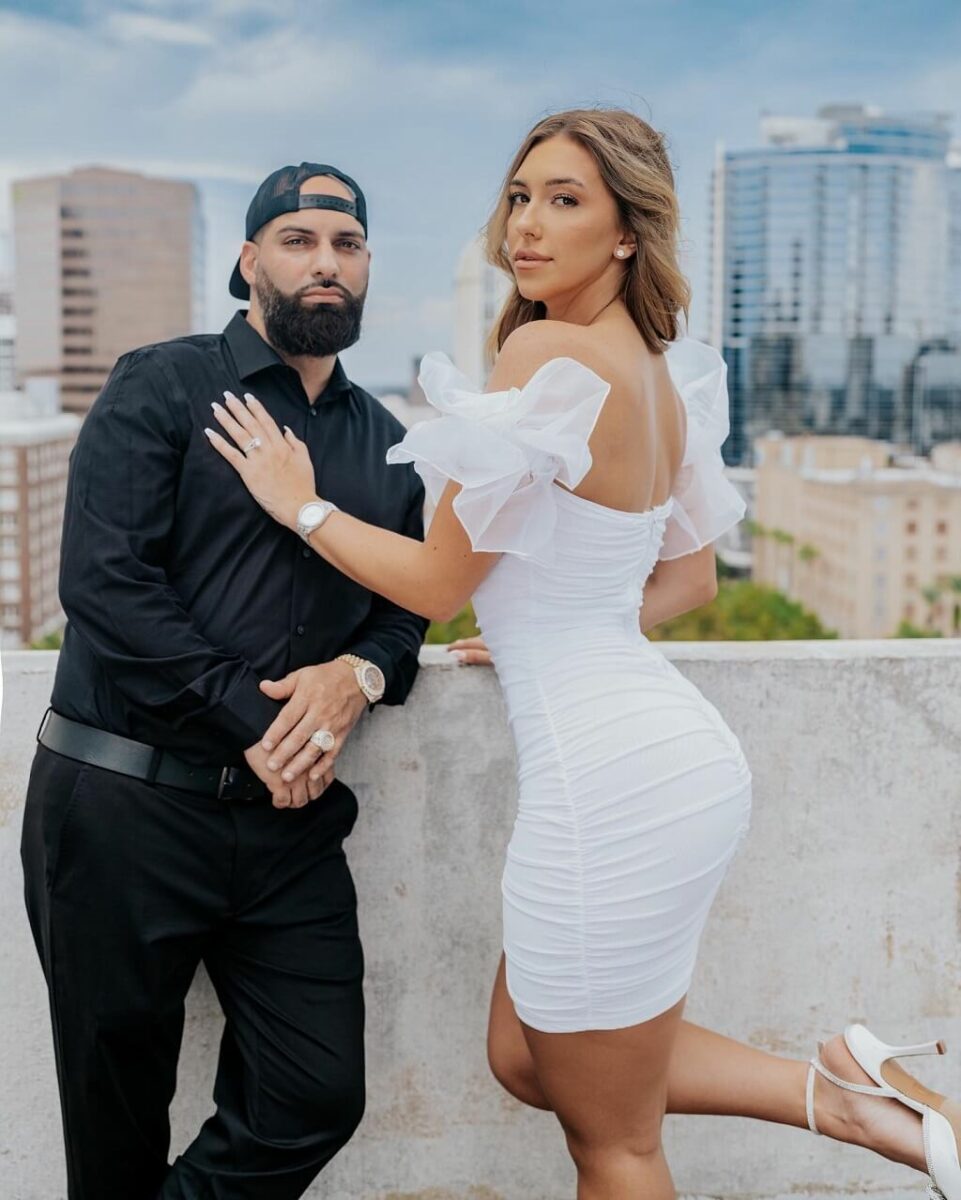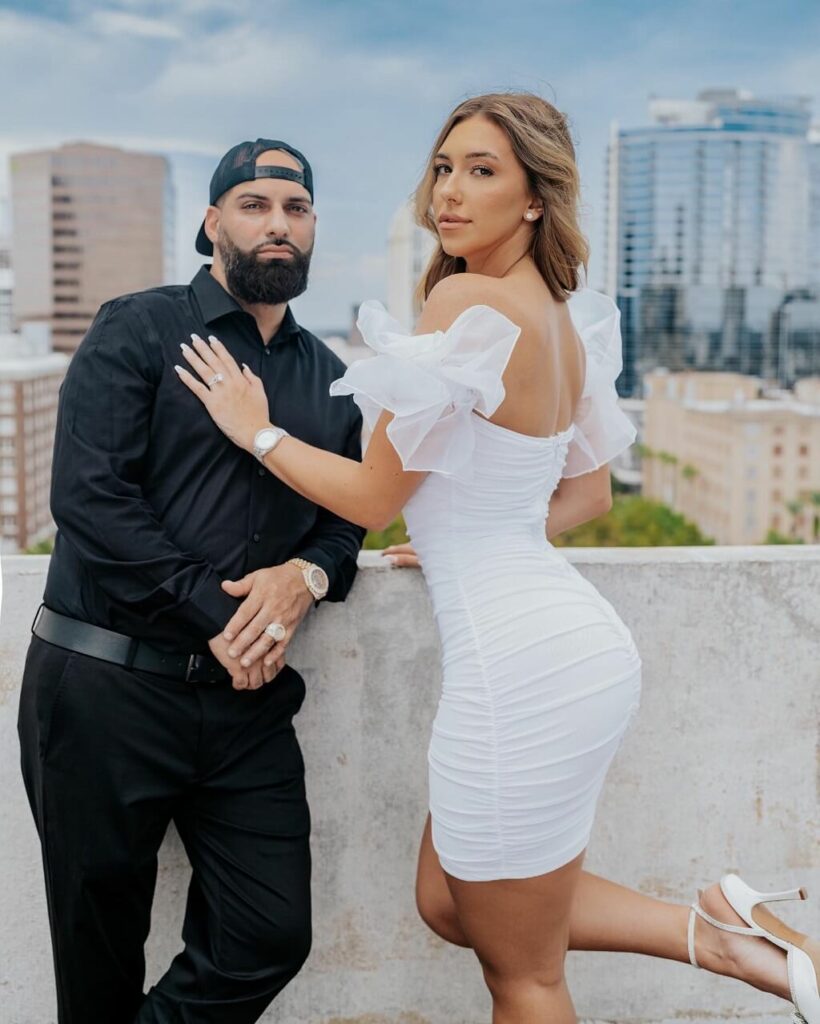 Savannah Dexter started her career by singing her songs on her YouTube channel, but her songs became popular in 2020.
Her first song, which became more popular, was "Raise Hell," based on her life story.
It was a hit song, with over 9 million views on YouTube and 4 million streams on the Spotify app.
The people's response motivated Dexter to create more new songs, and her next song, "Sindrella," was also her life story, even though that song was a blockbuster hit.
Thus, her popularity kept increasing, and she started collaborating with singers like Adam Calhoun, Demun Jones, Dusty Leigh, FJ Outlaw, Hard Target, Brabo Gator, J Rosevelt, and Jelly Role.
Savannah Dexter's songs "Sinner Like Me" and "Big Trucks" were her most popular. She has signed a contract with the Mako music group, owned by Brabo Gator.
Savannah Dexter Discography
The following is a list of Savannah Dexter songs
One-Way Train
Whether You're Prepared or Not
Who Want It
Fu2
Tightrope
Low Down
A Country Girl Can Survive.
I Love This!
Lifted up trucks
Mud it up
Shark
Bring It
Savage
The Swamp
Gottem talking
Savannah Dexter Personal Life
Savannah Dexter got engaged to Brabo the Gator. However, few months back Savannah was rumored to be dating Brabo the Gator, who appears in many of Savannah's songs. Savannah admitted in an interview that she has some strong feelings for him.
On the other hand, Savannah felt that revealing the relationship would invite a slew of controversies and criticism from a wide range of people. And she wasn't about to jeopardize her mental health for anyone.
But Savannah has recently regained her confidence and publicly announced her engagement, and we wish her the best of luck in her relationship with Brabo.
Savannah Dexter and Her Husband
Savannah Dexter got married in her teen years. And it is not Brabo.
But they called off their marriage due to many problems in marriage life; as we have already said, Savannah had no one as a hand-to-hand companion.
Thus, she fell into a toxic relationship. Because being alone causes us to make poor decisions.
Also Read: Quando Rondo Rapper Biography
What is Savannah Dexter's Net Worth?
Savannah Dexter's net worth is estimated at around $1 million as of 2022. She has over 200k followers on her Instagram account, @savannahdextermusic.
Thus, she has been doing her brand endorsements and collaborations.
In addition to that, we can hear her songs on YouTube, Apple Music, Spotify, Wynk, Hungama, and Soundcloud; thus, she will be getting her monthly payments from the advertisers as well.
Also Read: Lil Wayne Rapper Biography
Savannah Dexter Age and Height
Savannah Dexter is 26 years old as of 2022. She is a fitness enthusiast who works hard to keep her hourglass figure.
She is tall, about 5 feet 6 inches or 170 cm, or 1.7 meters, and weighs about 57 kg or 125 lbs.
Savannah Dexter has a glossy and sizzling body, and her brown eyes and light brown hair add to her beauty.
The end!
Do you like this article? Tell us in the comments
Next Read: Lil Tay Rapper Biography