Savannah Montano is a star on Instagram who was also well-known on the Vine app for sharing 6-second videos. Savannah has 1.8 million followers on her Instagram account and 873.6k on her Twitter account.
Also, she has over 505 thousand subscribers on YouTube. On the pornographic website OnlyFans, she has also operated a membership service channel.
She first came to public recognition via the blogging platform Tumblr, where she published pictures, she had taken herself.
Why don't take a deeper look into her life?
Savannah Montano Profile Summary
Name
Savannah Montano
Birth Date
30 September 1996
Age
27 Years Old
Height
5 Feet 5 Inches
Net Worth
$1 million
Profession
model, social media influencer, and businesswoman
Father
Dr. Robert Montano
Mother
Elena
Sibling
Sebastian
Marital Status
Dating
Boyfriend
Jessey Stevens
Nationality
American
Who is Savannah Montana?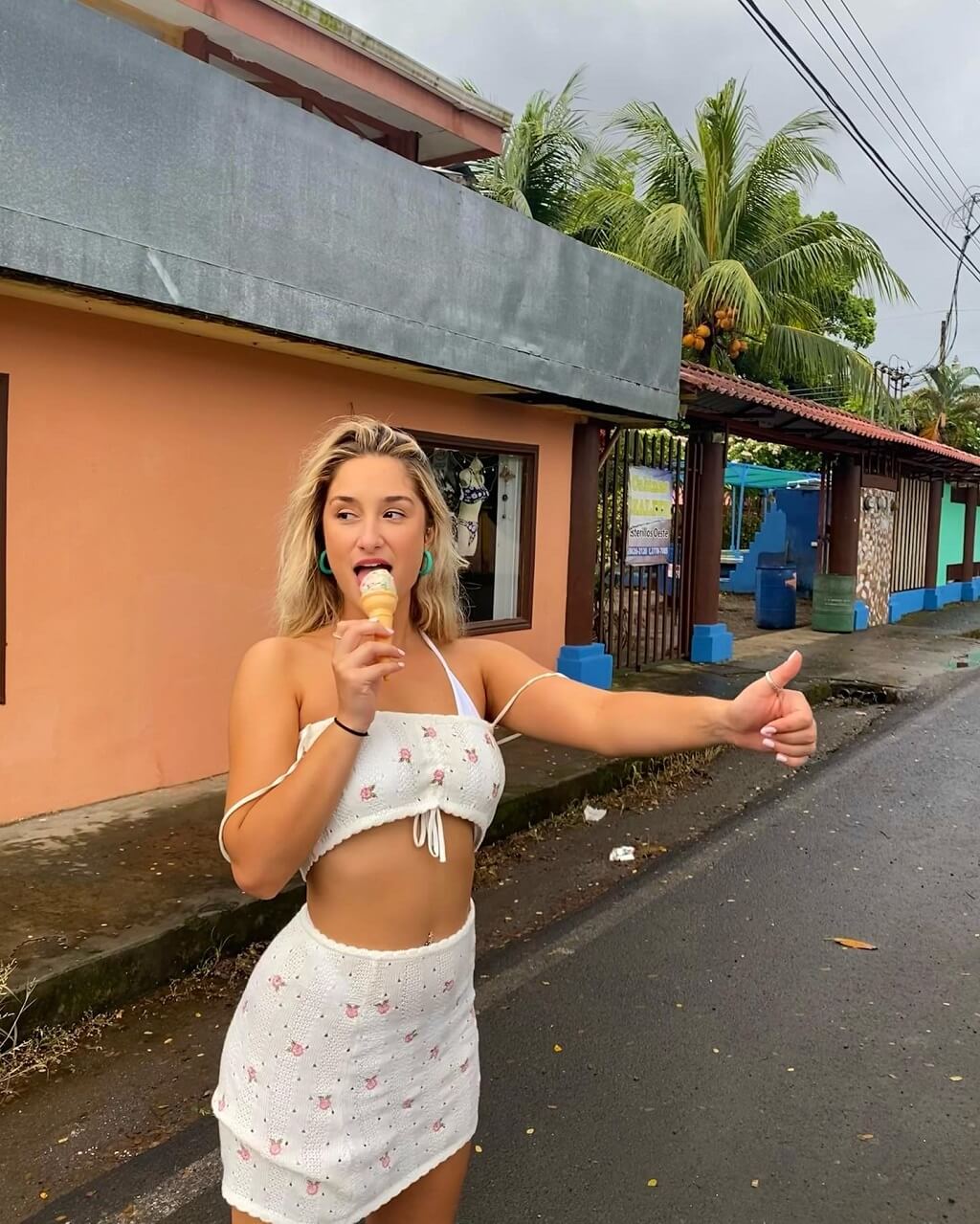 American model, social media influencer, and businesswoman Savannah Montano. She first gained popularity on websites like "Tumblr" and "Vine," then amassed a sizable fan base on "Instagram."
Savannah frequently updates her "Instagram" profile with photos. She has also started a website for fashion called "Disruptive Youth."
This online store sells a variety of clothes and accessories that are created to suit Savannah's sense of style. She is well-known for her partnership with model Jessey Stevens, with whom she runs the "Sav and Jay" YouTube channel.
Savannah Montana Age
Savannah Montano, who is now 27 years old as of 2023, was born on September 30, 1996. Savannah is a native of South Florida, Florida, and she is a Libra.
She is the daughter of South Florida dentist Dr. Robert Montano and his wife Elena. Sebastian is Savannah's younger brother.
Savannah Montana Career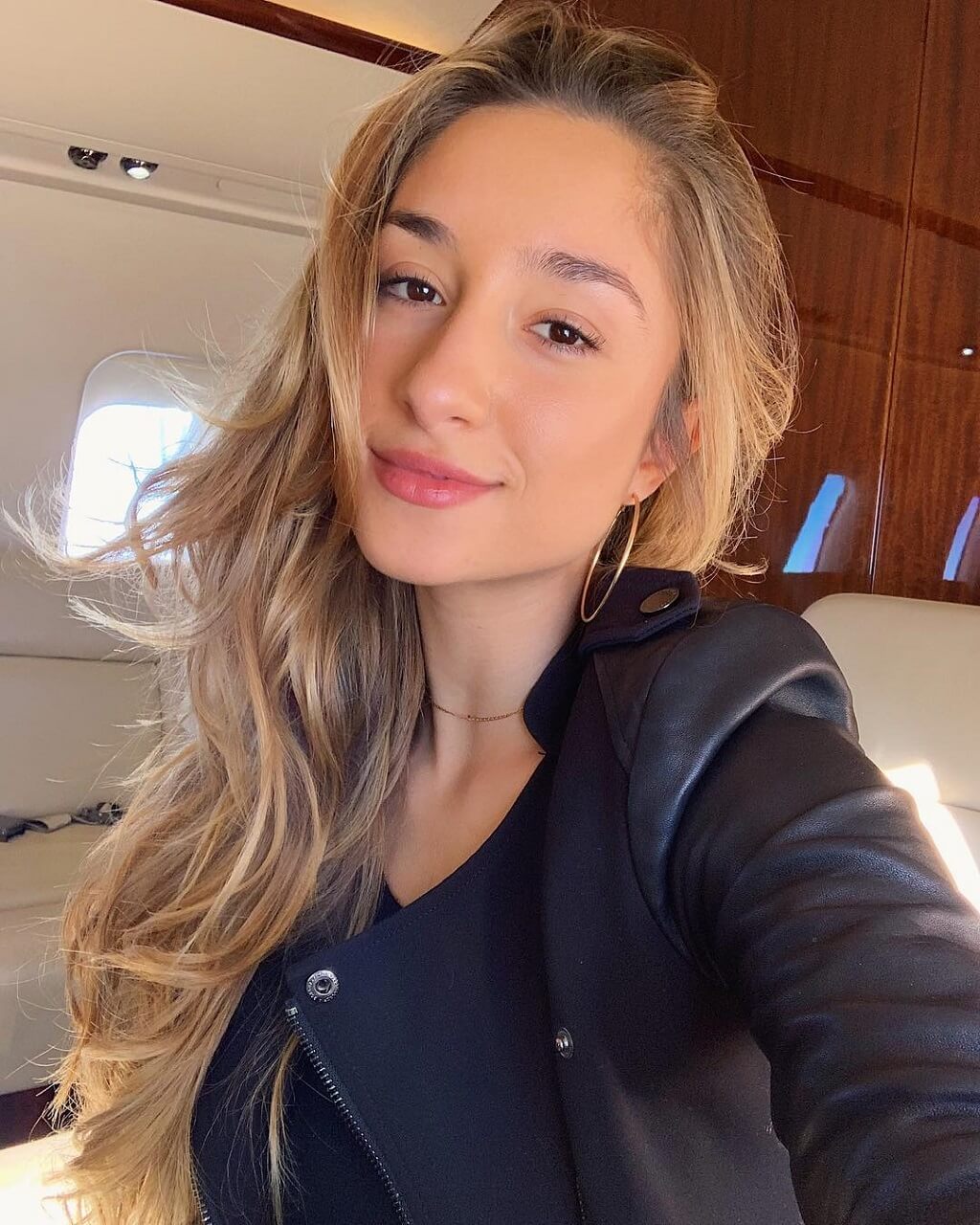 On the app "Tumblr," Savannah started her career as a fashion blogger. In 2011, she experienced her first taste of fame.
Prior to the platform's removal, she simultaneously joined "Vine" and racked up more than 430 000 followers. A few years ago, Savannah's "Instagram" account was compromised.
She made a new account and erased the old one. She currently has more than a million followers on Instagram.
Savannah's Instagram account perfectly displays her love of photography. Her curves are displayed in luxury swimwear in her beach photos.
Savannah decided to start her own e-commerce company because of her outstanding sense of style. With the assistance of her father, Savannah started the e-commerce fashion website "Disruptive Youth" in January 2015.
The website features a unique selection of apparel and accessories designed to suit Savannah's preferences. Savannah is a co-founder and the creative director of "Disruptive Youth," while her father is the business's CEO.
A little town on Florida's southeast coast called Delray Beach is home to the company's warehouse. It also houses the "Disruptive Youth" headquarters, where Savannah spends the majority of her time working with her creative team.
She purchases wholesale-priced garments and accessories and then uses them to make brand-new fashion things. The completed goods are subsequently offered for sale on Savannah's website at a standard price.
Savannah is currently working on developing her own collection of high-end apparel and accessories.
Savannah and her lover Jessey Stevens run a joint "YouTube" channel. The "Sav and Jay" channel primarily features vlogs about their everyday romantic encounters.
A video of them visiting a clinic to determine whether Savannah was pregnant was once uploaded by them. They have over 500 thousand subscribers on the platform because of their love-themed vlogs.
Additionally, Savannah maintains a personal "YouTube" channel with little over 100,000 subscribers. She has over 956 thousand followers on Twitter.
Also Read: Kouvr Annon Biography and Tik Tok Career
Savannah Montana Personal Life
Savannah is dating model and Instagram celebrity Jessey Stevens. On her social media pages, she frequently shares photos of herself with Jessey.
Savannah's main photographer, Jessey, works with her to make social media posts. In 2016, they briefly split up.
Fans were disappointed by their separation. But they quickly made up. Savannah and Jessey confirmed their reconciliation in April 2017.
On July 28, 2017, they marked their three-year anniversary, and to mark the event, they posted a sweet photo to social media. They broke up in 2018.
She put a video 'why we broke up in which she did a story time of her separation from stevens.
Savannah, is now romantically involved with Dillion Danis. Savannah, Montano's beloved, is a skilled mixed martial artist from the United States (MMA).
Jiu-jitsu dark belt holder Dillion is from Brazil. It's unclear exactly how or when Dillon and Savannah first met.
However, the media claim that the couple has been dating since the middle of 2019. On March 21, 2019, she published a photograph with the caption "Pick your warrior."
Additionally, Montano posts recordings of Danis on her official YouTube page. But he also updates his 1 million-strong Instagram following by posting images and videos taken in or near Savannah.
Also Read: Allie Schnacky Biography
Savannah Montana Net Worth
Savannah's exact net worth has not been revealed however as per analysis, she has around $1 million of net worth.
Savannah Montanage Height & Weight
Savannah Montanage stands 165 cm, or 1.65 meters, tall and weighs 50 kilograms. Savannah is endowed with a healthy, curvy body.
She switched to a pescatarian diet in 2015 and stopped eating dairy and eggs. But in 2016, she adopted a vegan diet.
She eats a lot of salads, seafood, and vegetables right now. Her diet is gluten-free. Savannah maintains a rigorous exercise schedule.
She exercises with crunches, sit-ups, leg lifts, and planks to maintain a flat stomach. She occasionally performs cardio activities as well as weightlifting with light weights and high repetitions.
Next Read: Abby Berner Biography