Who is Scarlet Gruber?
Scarlet Gruber (Scarlet Alexandre Fernandez Christancho) is the most popular Venezuelan actress and dancer.
She gained popularity in the early days of her acting career because the public liked her acting in the movies, including With Elizabeth in Mount Dora, Los Ocho, and Santiago Apostol.
Scarlet also gains popularity by her roles in TV shows including Tiere de Reyes, Cosita Linda, and Sin tu Miranda.
In 2015, she was nominated in Miami Life Awards for the category of Best Young Actress in a telenovela because of her work in Cosita Linda.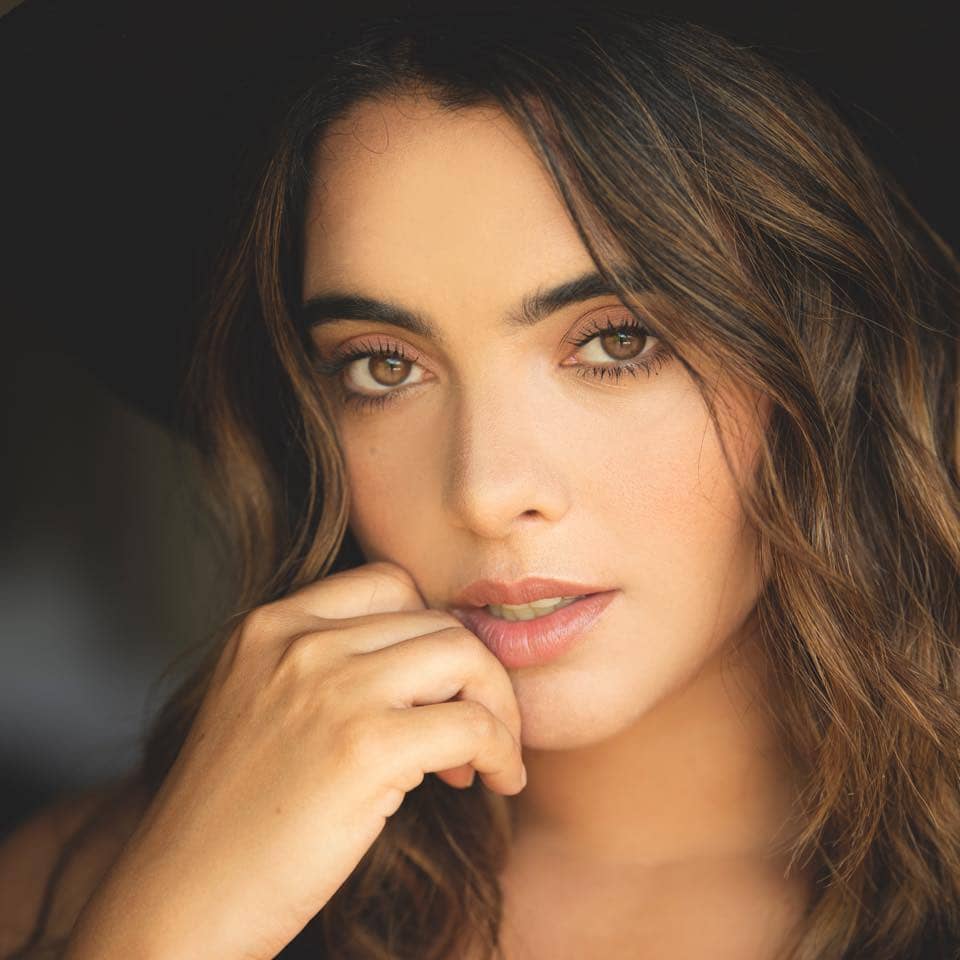 Later in the same year, in the Premios Tu Mundo Scarlet Gruber was nominated for the category of Favorite lead Actress and Best Couple award for her work in Tierra De Reyes and she won both of them.
While in the 2018 TVY Novelas Award she was nominated in the category of Best Young Lead Actress for her work in Sin tu Mirada.
Early Life of Scarlet Gruber
Scarlet Gruber ( Scarlet Alexandra Fernandez Christancho) was born on February 10, 1989, in Caracas Venezuela.
She is a kid of two famous Venezuelan personalities Gabriel Fernandez (father) and Astrid Gruber (mother).
Gabriel Fernandez is a popular Venezuelan actor and singer while Astrid Gruber is a popular Venezuelan soap opera star and model.
Like her parents, she also made her name in her profession. Scarlet also has a sister named Stephanie Fernandez. All of them follow the Christian religion.
When Scarlet Gruber turned 8 she started to learn Ballet dance from the Miami City Ballet. Apart from the Ballet dance, she also learned modern, jazz, and hip hop dance.
Scarlet completed high school at the New World School of the Arts High School.
After completing high school, she joined a college named Teatro Valle Abajo, Luz Columba. She also completed her graduation, Scarlet learns the Sanford Meisner technique from unknown resources.
After learning the technique, she also self-studied with Adriana Barraza ( Academy Award Nominated Actress).
As a result of her hard work, Scarlet Gruber got the role of twin sisters in Cosita Linda's play on Spanish Television.
Scarlet Gruber Career
In 2010, Scarlet Gruber starts her career as an actress by the TV series name Aurora where she played the role of Jenny.
In 2012, she worked on a television project named Corazon Apasionado and play the role of Rebeca Marcano.
In the same year, she also worked in the film named With Elizabeth in Mount Dora and played the role of Elizabeth.
Scarlet Gruber played the role of a popular girl in the music video of Yo no soy un monstrous by Elvis Crespo and Los Ilegales in the year 2012.
Her television project for the year 2013 is Rosario and the name of her role is Cecilia Garza. In 2014, she works in Cosita Linda named television project, and played the role of Maria Jose.
While in 2014 – 2015, Scarlet also worked in Tierra De Reyes and play the role of Andrea del Junco.
In 2015 she played the role of Tina in Los Ocho (a short film).
El Chema is her television project for the year 2016 and the role she played in that project is Young Blanca.
In the year 2017, she worked on three projects. In El Desconocide she played the role of Karla while in Vikki RPM, the name of Scarlet Gruber's role is Kira Rivera.
She played the role of Princess Viria in the film named Santiago Apostol in 2017.
In 2017 – 2018 Scarlet worked on the project Sin Tu Mirada and play the role of Vanessa Villoslada. In 2019 – 2020 the role she played in the television project Medicos is Tania Olivares.
Quererlo todo is her television show for the year 2020 – 2021 and the name of the role Scarlet Gruber playsin this show is Sandra Cabrera.
Julieta is the name of her role in the television show named Si nos dejan in 2021.
Scarlet Gruber personal life
Scarlet Gruber is not dating anyone, also she is not in any relationship with anyone but it is not exposed by herself.
She does not reveal her relationship publically but according to recent updates, Scarlet Gruber is currently unmarried and even is not in any kind of relationship.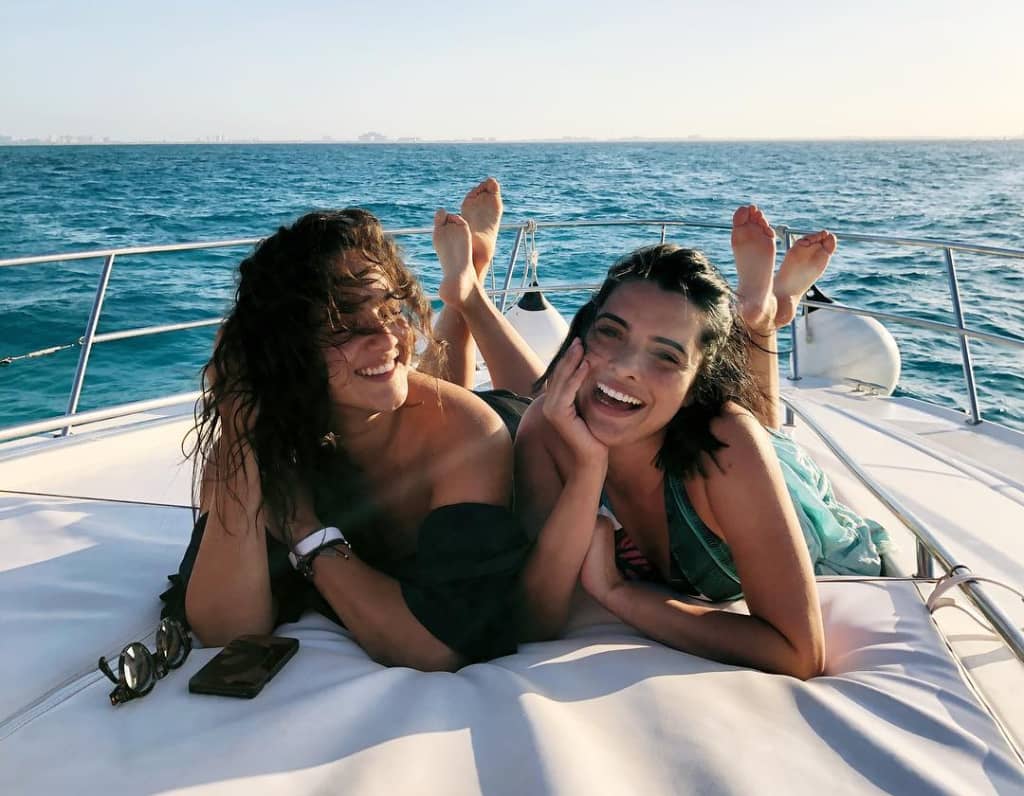 The reports show that Scarlet has neither any boyfriend nor is dating anyone.
According to some information she has one ex-boyfriend but she did not either confirm it publically or even did not proclaim that this is just a rumor.
Also Read: Who is Mexican Actress Esmeralda Pimentel?
Scarlet Gruber Net Worth
Scarlet Gruber's net worth is $ 3- 3.5 Million US Dollars in 2022. This amount is not revealed by herself and it is calculated from different sources and analyses.
Scarlet prefers to live a luxurious life and the main source of income for this famous personality is her acting career. Apart from her acting career, she also made money from ads and brands.
Also Read: American Actress Kate Nauta Biography
Social Media Appearance
Scarlet Gruber is a popular social media personality. She uploads her videos and photos with her friends and family on her social media accounts as she loves to stay connected with her fans.
In her free time, she uploads her videos on all her social accounts including Instagram, Facebook, Twitter and, Tik Tok for her fans.
Her fans follow her on social media and also like her videos and photos.
Following are her social media follower stats as of January 2022
Instagram– More than 1.3 Million followers
Twitter–More than 83.3 k followers
Facebook–More than 1.7 Million followers
Tik Tok–More than 790.6 K followers and 2.1 Million likes
I believe that you enjoyed reading the biography of Scarlet Gruber. Please share your thoughts and opinions regarding her story.
Next Read: Who is Mexican Actress Esmeralda Pimentel?