Scott Andrew Caan is an American actor, director, photographer, writer, and former rapper. He received his breakthrough role in Ocean's Eleven as Turk Malloy.
Scott starred as Detective Sergeant Danny "Danno" Williams in the CBS television series Hawaii Five-0 (2010–2020), for which he was nominated for a Golden Globe Award.
Many women drool over his physical attributes, but he is a happy family man. Just checkout the detailed article about the star kid and how he made is own name in the industry.
Who is Scott Caan?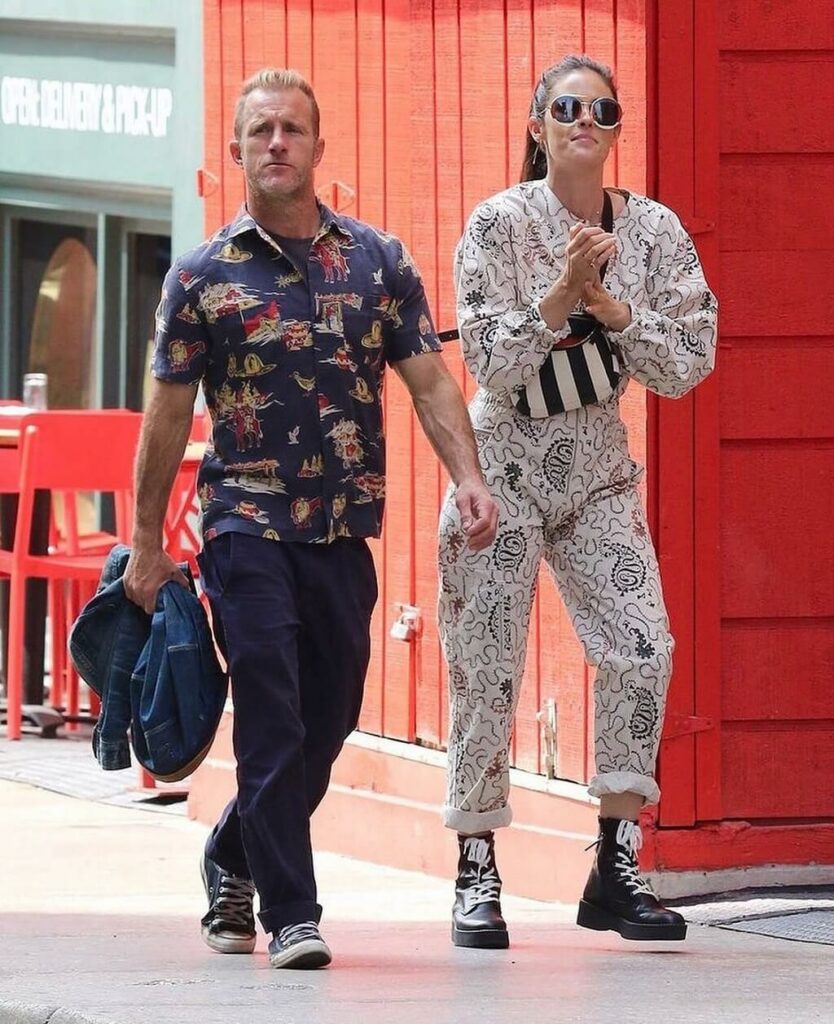 Scott Caan is a well-known American actor who has played Detective Danny Williams on CBS's 'Hawaii Five-0' since 2010. He is also well-known for his role as manager Scott Lavin in HBO's 'Entourage.'
Before his acting career, he was also a member of the hip-hop group 'The Whooliganz.'
Caan began his career as a roadie and then performed in a few hip-hop groups after being born in Los Angeles, California, to actor James Caan and actress cum former model Marie Ryan.
He began acting in the 1990s after enrolling at the Playhouse West acting school. Caan is a trained photographer in addition to being an actor.
In 2003, he received training from renowned cinematographer Phil Parmet and has been pursuing photography ever since. In addition, he holds a black belt in Brazilian jiu-jitsu.
In his spare time, the multi-talented actor volunteers for Surfers Healing, an organization that introduces children with autism to the experience and joy of surfing.
He is also an active volunteer with other organisations such as TheraSURF and A Walk On Water.
Early Life of Scott Caan
Scott Caan was born on August 23, 1976. He was born in Los Angeles, California.
His mother is Sheila Ryan, and his father is veteran actor James Caan. His astrological sign is Virgo. Scott has four half-brothers and sisters.
Tara is his older half-sister, and his younger half-brothers are his younger half-brothers.
Scott's parents, James Caan and Sheila Ryan, divorced when he was a year old. He grew up being shuttled between his parents, who both wanted to spend quality time with him.
He described himself as a cheeky young boy who frequently got into mischief. Initially, he was more interested in sports than acting.
He now attributes his success to his father. As he mentioned Scott, he praised his hands-on approach.
James took a 5-year hiatus from acting to attend his son's league games. Scott attended Beverly Hills High School, where he was classmates with Angelina Jolie.
He and Angelina Jolie later collaborated on the film Gone in 60 Seconds. Then he studied acting at Playhouse West in Los Angeles.
The future star became interested in music as a teenager. He and his friend The Alchemist formed The Whooliganz, a hip-hop duo.
At the time, his alias was Mad Skillz, and his music partner's nickname was Mudfoot. They collaborated on the single 'Put Your Handz Up'.
The duo would later sign with Tommy Boy Records, but their music career did not pan out as planned.
Scott Caan Career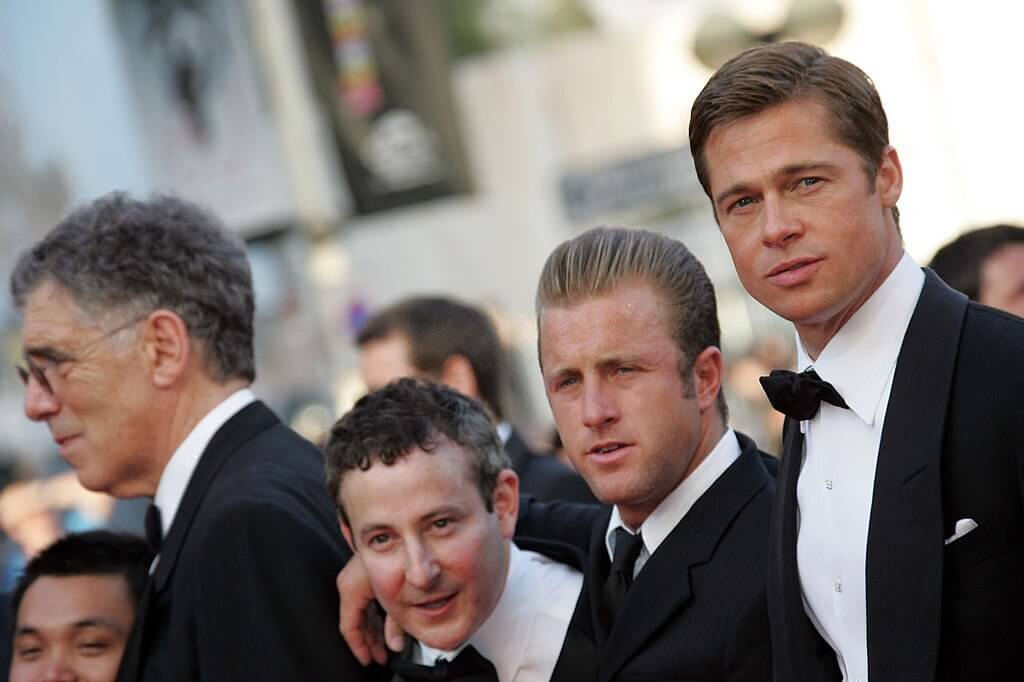 Scott debuted as an actor in front of the camera in 1995. He appeared in several films, including A Boy Called Hate, in minor roles.
In 1996 he appeared in Star Struck. He was not satisfied with his performance because he was a self-critical person.
As a result, he enrolled at Playhouse West in Los Angeles to pursue acting. He returned as a better actor after that.
In 1997, he was cast in Gregg Araki's film Nowhere, and in 1998, he appeared in Bongwater. He had his first big break as an actor in 1998.
Scott also appeared as a supporting actor in Tony Scott's film Enemy of the State. In 1999, he appeared in Varsity Blues, where he was also well-received.
At this point, he was known as a strong-willed but amusing actor. He was then considered for roles in the 2000 films Boiler Room, Rumble, and Gone in 60 Seconds.
In 2001, he appeared in Steven Soderbergh's remake of Ocean's Eleven, outlaws and Novocaine. he co-starred with James Franco in Nicolas Cage's film Sonny in 2002,.
He directed the film Dallas 362 the following year. He played Turk Malloy in Ocean's Twelve in 2004.
Scott also appeared in Into the Blue in 2005 and Nicole Holofcener's Friends with Money in 2006. He also directed The Dog Problem in the same year, and Ocean's Thirteen in 2007.
In 2004, he appeared on Entourage on a regular basis. Since 2010, Scott has played Danny "Danno" Williams in the television series Hawaii Five-0.
Not shy to take difficult roles
As an actor, he has made a name for himself as the short, corky character who takes on difficult roles.
Scott has established himself as a sought-after photographer over the years. He learned photography under the tutelage of Phil Parmet.
His father, James, supported his son's interest in photography by giving him a Nikon FE for his birthday. Francis Ford Coppola had given James the camera.
Scott Caan Photographs Volume 1 was written and published by him in 2001.
There have been several times during his acting career when he was injured on the job. He had knee surgery in 2010 after tearing his ACL.
The writers and producers got around it by making it appear as if his on-screen partner O'Loughlin was to blame for the damage. In 2017, he was injured again and appeared on his show with an arm cast.
Again, the scriptwriters incorporated the injury into the plot. It was unclear whether the second injury occurred during filming.
Awards and Recognition
For his performance in The Last Resort, the actor was nominated for a CineVegas International Film Festival award in 1998.
He received a distinction in the same festival in 2003. In 2013, he received several nominations for his role in Hawaii Five-0.
In the same year, he received the TV Guide Award for Favorite Bromance for his role in Hawaii Five-0.
Scott Caan Personal Life
Scott is yet to officially marry. He does, however, have a long-term girlfriend whom he has been seeing since 2013.
In 2014, he and his girlfriend Kacy Byxbee announced that they were expecting their first child.
Their daughter was born on July 9, the same year. Josie James was the name given to her by the couple.
The Scott Caan family, despite its size, is a happy and close-knit one. We hope that Kacy will eventually become Scott Caan's wife.
Also Read: Devan Long Actor Biography
Scott Caan Net Worth
His net worth is estimated to be around $16 million in 2022. Scott has a long history in the entertainment industry.
He has amassed a sizable fortune through his acting roles. The estimated net worth in 2021 was around $14.6 million.
The annual net salary from his various acting assignments is approximately around $1.4 million. However, it is clear that he is a wealthy individual and on course to make more.
Also Read: Jay Harrington Actor Biography
Physical Appearance
Scott is short in stature. Scott Caan's height is 5 feet 5 inches which is equal to 165 centimeters or 1.65 meters.
The weight of Scott Caan is 64 kg, equal to 141 lbs.
He has kept his body in shape over the years by staying physically active. To stay fit, he goes surfing and practices Brazilian Jiu-Jitsu.
His hair is blond and always slicked back. Hope you enjoyed this article. We always welcome feedback, as it helps us to improve ours.
Therefore feel free to communicate with us. Till we meet again, bye from us.
Next Read: Freddie Carter Actor Biography