Journalism can never be silent, which is both its greatest strength and its greatest weakness. Journalism has produced outstanding journalists over the last five decades.
If the name of Mr. Simon Dallow is omitted from the list of top journalists, we are committing a heinous injustice.
Let's take a look at one of the best journalists of our time. We'll go over his life briefly and explain his entire career.
Profile Summary
Name: Simon Dallow
Birth Date: 18, June 1964
Place of Birth: New Zealand
Age: 57 years
Net Worth: $1.5 Million
Profession: Journalist
School: Liston College and St Peter's College
University: Auckland University
Education: Lawyer
Father: Ross Dallow
Brother: Mathew Dallow
Marital status: separated
Marriage date: 1996
Separation year: 2009
Wife: Alison Mau
Children: Two
Nationality: New Zealand
Residence: Auckland, New Zealand
Who is Simon Dallow?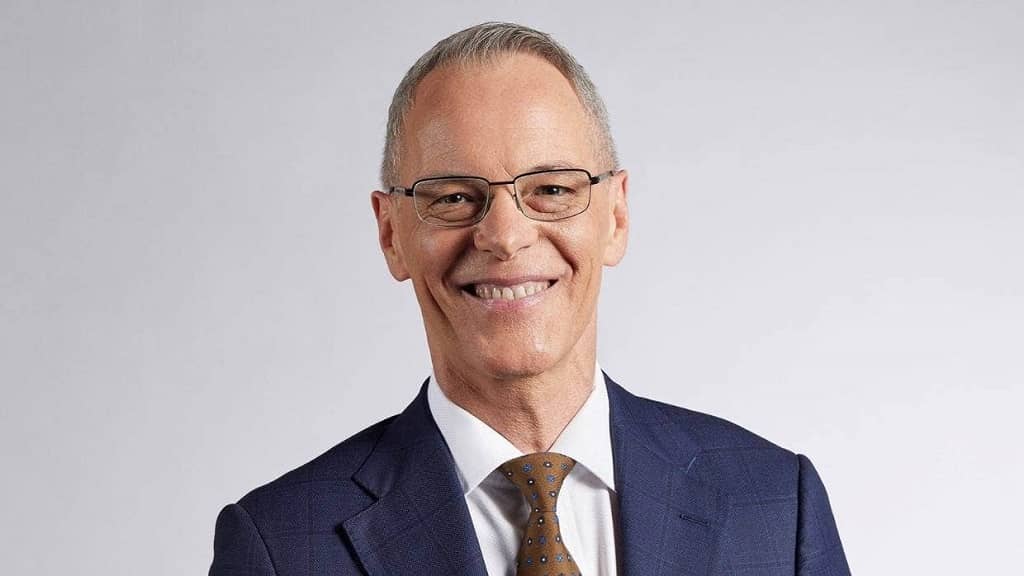 Simon Dallow is regarded as one of the best journalists of his generation.
He was also a barrister in the past. Simon has made significant contributions to television as one of the notable television personalities.
Simon is a New Zealand-based broadcast journalist and news anchor for TV2 shows such as News Night.
Let us delve into his biography and become more acquainted with his great personality.
Early Life of Simon Dallow
Simon Dallow was born on June 18, 1964, in Auckland, New Zealand. Simon's father's name was Ross Dallow. He attended Auckland's Liston College and St Peter's College.
He attended the University of Auckland and majored in law.
Simon worked as an insurance lawyer at Queen St Law Firm after finishing his studies. Simon Dallow visited London in 1987.
Simon Dallow Professional Career
New Zealand's stock market crashes dramatically in 1987. Simon went from being a lawyer to becoming a tour director in London.
He worked as a freelance tour director for the next six years, sharing his passion for all things European with thousands of tourists from all over the world.
Simon began his career as a journalist after returning from London in 1993. He was chosen to co-host 'TV2 News Night,' an innovative daily news/magazine show.
Later, he will join TVNZ's late news program on the sister channel TV One.
He works for TVNZ, which is where his One News journey began. During 1994-1995, he worked as a presenter and anchor on a variety of TVNZ news and current affairs programs.
He married fellow TVNZ presenter Alison Mau in 1996. From 1999 to the end of 2003, the husband-and-wife team hosted ONE News weekend bulletins.
Bill Ralston, the newly appointed TVNZ Head of News and Current Affairs, changed the format to a single presenter in 2003.
Simon was hired as a newsreader for One Network News in 1998. From 1999 to 2004, he also hosted Tonight/1 News Night.
Simon has hosted a number of major news and current affairs shows for TVNZ, including the award-winning Agenda in 2005.
He has begun interviewing senior politicians and world leaders, as well as moderating debates with expert commentators on panels. From 2004 to 2008, the agenda is still available online.
The Success Continued
Other career highlights include four years as host of the blockbuster national quiz show "Test the Nation" from 2003 to 2005. On the experimental talk/music hybrid radio station Viva, Simon hosted a show called "Simon Dallow Today" in 2005-2006.
When a person has the right mental attitude, nothing can stop him from achieving his goals.
Simon is in the same boat. At the 2006 Qantas Film and Television Awards, Simon was named the best New Zealand Male Personality (Women's Day Readers Choice Award).
Simon appeared in the short film "SIX" in 2005. Begin presenting "What Lies Beneath" in 2007. In 2011, he appeared in the television series "The Missing Piece."
In 2012, Simon hosts the "London Olympics Games." Later, he hosts "Christchurch Memorial Service (TVNZ coverage)."
In 2014, I worked as a newsreader in the film "Everything We Loved." In 2017, I appeared as a newsreader in the film "Pork Pie." He has hosted "1 News at Six" since 2006 and Simon will continue to do so until 2021.
Simon's background in law, tourism, and media provides him with a unique perspective on the world.
Simon's work is informed by a variety of experiences, including representing a murderer who was later killed in prison, being arrested in Kosovo, and having guns pointed at his head during a coup in Fiji.
Simon Dallow Personal Life
When we talk about Simon's personal life, we only come across two people from his family: his father, Mr. Ross Dallow, and his brother, Mr. Mathew Dallow.
Simon didn't reveal much about his private life.
Simon Mau married Alison Mau in 1996. She also worked as a TVNZ presenter. They both deliver ONE news bulletin. They were parents to two children.
Simon and his wife Alison Mau were unable to reconcile and divorced in 2009.
Simon Dallow Net Worth
Simon has hosted various TV shows and worked as a presenter throughout his career. Some of the films in which he worked as an actor and as a news presenter and newsreader are also on his resume.
Simon is one of the wealthiest journalists of his generation.
Simon Dallow's net worth is expected to be $1.5 million as of 2021. Simon's enormous net worth demonstrates that he has worked hard throughout his career.
The Bottom Line
Simon Dallow's life story exemplifies how one can be so consistent and focused. He began his career in 1987 and has been working for the past 34 years.
Aside from a tragic event in his life in which he was divorced from his wife, his entire journey is well documented.
Today, the world recognizes Simon Dallow as a successful businessman who will not be replaced in his position. The article is now at its bottom.
I hope you really loved reading his biography. Before moving back, please share your feedback and thoughts regarding this story of Simon Dallow.
Next Read: The Biography of journalist Stuart Hall