Any stuntman needs a lot of time to develop into an accomplished actor. However, Simu Liu has made every effort to make it happen. He is a Chinese actor, stuntman, and writer who is set to appear in Marvel films.
The man will undoubtedly gain the necessary fame thanks to his affiliation with Marvel. Simu is the first Asian actor who is slated to be the head of the Marvel Universe, which comes as a biggest surprise.
So, read further to find out more about him.
Who is Simu Liu?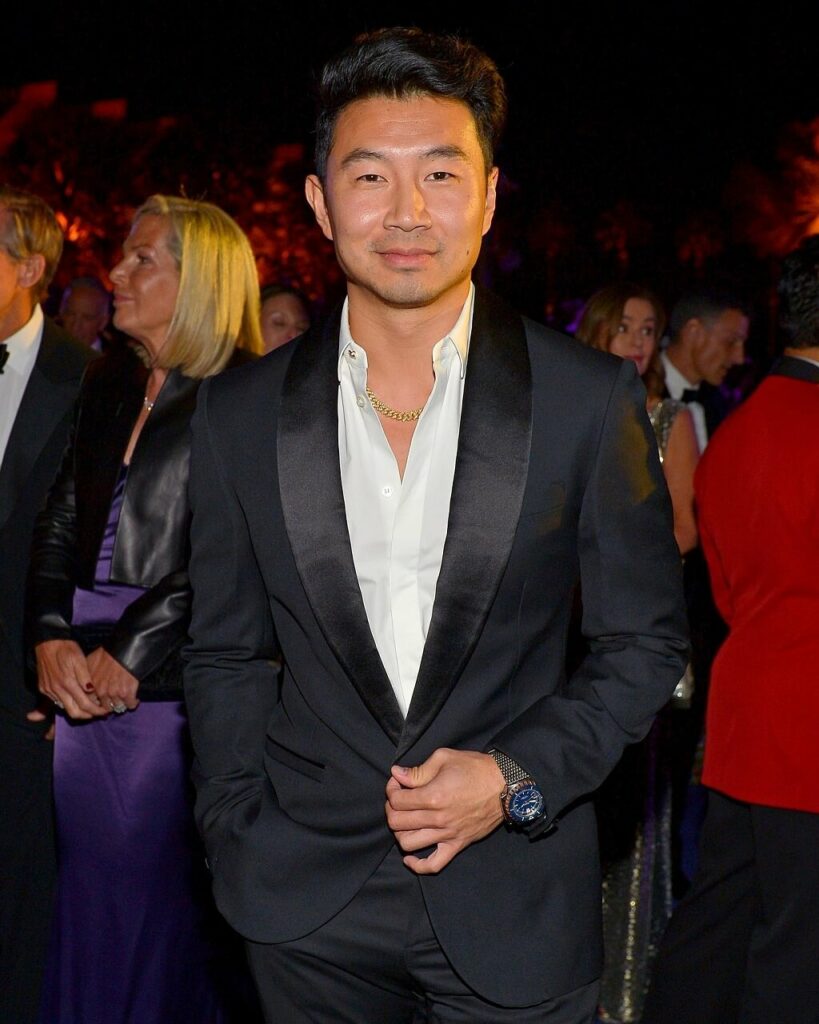 Simu is a Chinese-born Canadian actor, author, and stuntman. As of 2022, he is 33 years old.
In the 2021 Marvel Cinematic Universe film Shang-Chi and the Legend of the Ten Rings, he is best known for playing Shang-Chi. In addition, he portrayed Jung Kim in the CBC Television comedy Kim's Convenience.
For his performance in Blood and Water.
Furthermore, he was nominated for both an ACTRA Award and a Canadian Screen Award.
The memoir We Were Dreamers was written by Liu, who was also recognized as one of Time magazine's 100 most influential people in the world in 2022.
Early Life of Simu Liu
Liu was born on 19 April 1989, in China. He was brought up and raised in Harbin, China.
Moreover, he is Zhenning and Zheng Liu's son. In spite of stiff competition, his parents were accepted into Beijing University to pursue engineering degrees.
Liu's mother worked in Beijing while his father, Zhenning, pursued a Ph.D. in America.
Liu was raised by his grandparents in Harbin, China, until he was five years old, "in a small apartment, without running water for much of the day," in conditions he described as "idyllic and happy."
Liu was raised in Mississauga, Ontario; his parents later immigrated to Canada with him, where they supplemented their scholarships with dishwashing jobs before going on to become prosperous aerospace engineers.
Autobiography
In his autobiography, We Were Dreamers, he spoke of the hardships and trauma his parents had gone through as children in China during the Cultural Revolution and their subsequent "tiger parenting" approach.
He claimed that they "wanted to rid [his] life of joy or happiness" and that they had "the weight of what he describes as impossible expectations, 'to be the star child, the studious academic, the obedient son," being "belittled and physically punished" for perceived Liu's parents "hothoused him in math at the age of five and set 'homework,' which included reading biographies of scientists and learning algebra," according to Liu.
He attended the University of Toronto Schools for high school and the Ivey Business School at the University of Western Ontario, where he earned a 2011 honors degree in business administration.
After nine months of employment as an accountant at Deloitte, Liu was let go in April 2012.
He started looking into alternative career paths before settling on acting and stunt work.
After talking about his childhood memories with his parents, the family, which had grown distant after he lost his accounting job and entered acting, was reconciled.
Simu Liu Career
Liu began his career as an extra and stuntman. He appeared in films and music videos like Pacific Rim by Guillermo del Toro and I Could Be The One by Avicii.
His early on-screen work also includes the 2012 films Nikita and Beauty and the Beast (2014). In the 2012 film Sick: Survive the Night and the TV miniseries Heroes Reborn, he performed stunts.
Liu appeared as a series regular in seven episodes of the Omni Television crime drama Blood and Water in 2015, receiving his first significant recurring role.
Later, in 2017, he would be nominated for his first awards for this performance at the Canadian Screen Awards and the ACTRA Awards.
Later works
Liu will play the titular superhero Shang-Chi in the Marvel Cinematic Universe film Shang-Chi and the Legend of the Ten Rings, according to a 2019 Comic-Con announcement from Disney (MCU).
Marvel's first movie with a predominantly Asian cast is Shang-Chi and the Legend of the Ten Rings. When the movie's development was made public in December 2018, Liu tweeted a question about taking on the role.
The COVID-19 pandemic caused several productions and release delays, but on September 3, 2021, the movie finally hit theatres, earning favorable reviews from critics and becoming a commercial success.
Awards and accolades
Awards will undoubtedly come your way if you put your entire heart and soul into a project. Simu Liu's situation is similar. The man has received numerous award nominations up to this point.
Despite numerous nominations throughout, Simu Liu was the recipient of the ACTRA award for Kim's Convenience.
He demonstrates his class by receiving the Canadian Screen Award for Blood and Water and being nominated for an ACTRA Award in 2018.
Most Liu devotees may not be aware that the man was named one of Hello! 25 Hottest Bachelors and 50 Most Beautiful Canadians in 2017 and 2018.
Simu Liu Personal Life
Now comes the crucial and romantic part for every female Simu Liu fan. Then let's cause heartbreak. The man leads a simple life and enjoys keeping his private affairs hidden.
However, according to rumors, Simu is seeing Tina Jung. Although there are no concrete details about how they met, based on their time together, they appear to be content.
Despite the fact that they have been dating for a while, there have been no reports of an engagement or wedding.
But there is no information available about his previous relationships. Whatever the case, he is unquestionably concentrating on his career right now.
Also Read: Shahar Isaac Actor Biography
Simu Liu Net Worth
If you are set to play the lead in a Marvel movie, your fame and wealth will undoubtedly soar to new heights. Simu belongs to the same group. This actor/stuntman has a $4 million dollar net worth.
After appearing in a Marvel film, this sum will undoubtedly increase, if not by a factor of two. The sum is adequate considering his ten-year contribution.
Also Read: Mia Lloyd Actress Biography
Physical Appearance
He is 6 feet tall (1.83 meters) and 79 kgs (200 lbs) in weight. His tall stature is greatly aided by the six-packs. His amiable demeanor in front of the camera and Asian heritage tend to fit him well.
Sadly, no information is provided regarding the essential body measurements.
Next Read: Isabel Preysler Biography