Sofie Dossi is an international live-performing artist who is no stranger to success. From the early age of 12, she discovered her talent as a contortionist. After that, Sofie worked continuously to pursue her passion for artistry.
She has received immense fame in the art she pursued and is known globally.
Let us know more about her life!
Who is Sofie Dossi?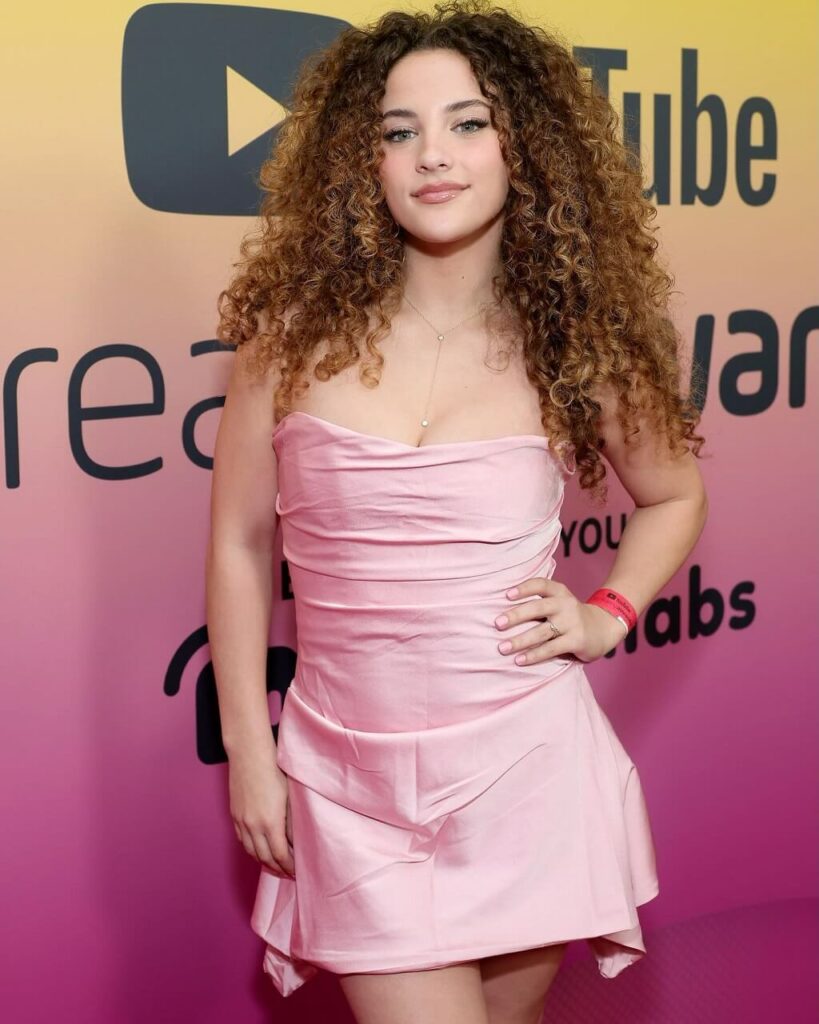 Sofie Dossi is an American gymnast, contortionist, television personality, and social media influencer. She gathered her initial fame after becoming a golden buzzer recipient in the 11th season of the reality TV show 'America's Got Talent'.
Also, she has amassed a huge number of followers on her social media accounts. She charms her audience with her talent and her special moves.
Early Life of Sofie Dossi
Sofie Dossi was born on June 21, 2001. She is 21 years old as of 2022. Her zodiac sign is Cancer.
She was born in Cypress, California, in the United States. Thus Sofie holds an American nationality and belongs to the white ethnic descent.
She was born and brought up in a Christian household and is a follower of Christianity.
Sofie Dossi was born to Abir and Mike Dossi. She has an older brother named Zak Dossi. Her mother is a Pilates instructor while her father owns a company.
Since she was a child, she has loved gymnastics and dance and she ultimately became a contortionist as it perfectly combines the two.
The fact that she has a flexible back proved to be an advantage. At the little age of 13, she became aware of her uniqueness after she watched the performance of the contortionist from 'Cirque du Soleil' and realized that she could do it as well.
She is predominantly self-taught and grew up watching TV by placing her head on her feet because she found it to be "fun".
She revealed in an interview with ABC News that she would watch 'SpongeBob SquarePants' or 'Tom & Jerry'.
Having been self-taught, Dossi doesn't simply practice her moves; she also comes up with new ones.
The family presently lives in Southern California. The living room of their house has been turned into Dossi's training area.
As far as her education is concerned she has completed her schooling at a local school in California.
Sofie Dossi Career
Sofie is an American artist, gymnast, contortionist, television personality, and YouTuber. She is well known as a finalist, and Golden Buzzer recipient on NBC's America's Got Talent.
In 2016, she appeared on America's Got Talent as a contestant and quickly won the approval of both the judges and the audience with her routine. Eventually, she finished the competition as one of the finalists of the season.
In addition to gymnastics, Sofie has been featured on various outlets as both a guest and performer. For instance, she appeared on ABC News Nightline in 1980 and on The Ellen DeGeneres Show in 2003.
As a result, she became Ellen DeGeneres's fan favorite and is regularly invited back to the show. She also travels to different parts of the world, performing in both shows and sporting events.
Her performance has been covered by various sports media conglomerates such as SportsCenter and ESPN.
After her appearance on America's Got Talent, Sofie launched a YouTube channel. She quickly moved her NBC fandom over to the YouTube channel which has nearly 7 million followers.
Also, she has done minor roles in many movies too. In addition to her career in the entertainment industry, she runs merchandise where she sells clothes and accessories on her websites like hoods, T-shirts, and drawstring bags.
All these items are branded under her logo.
She also has online contortion and physical fitness classes, which Sofie Dossi Entertainment Inc Company provides.
The Shop Sofie Dossi's contortion classes offer training in Flexibility exercises, Jumping Handstands, Hand balance, and Contortion.
Sofie Dossi Personal Life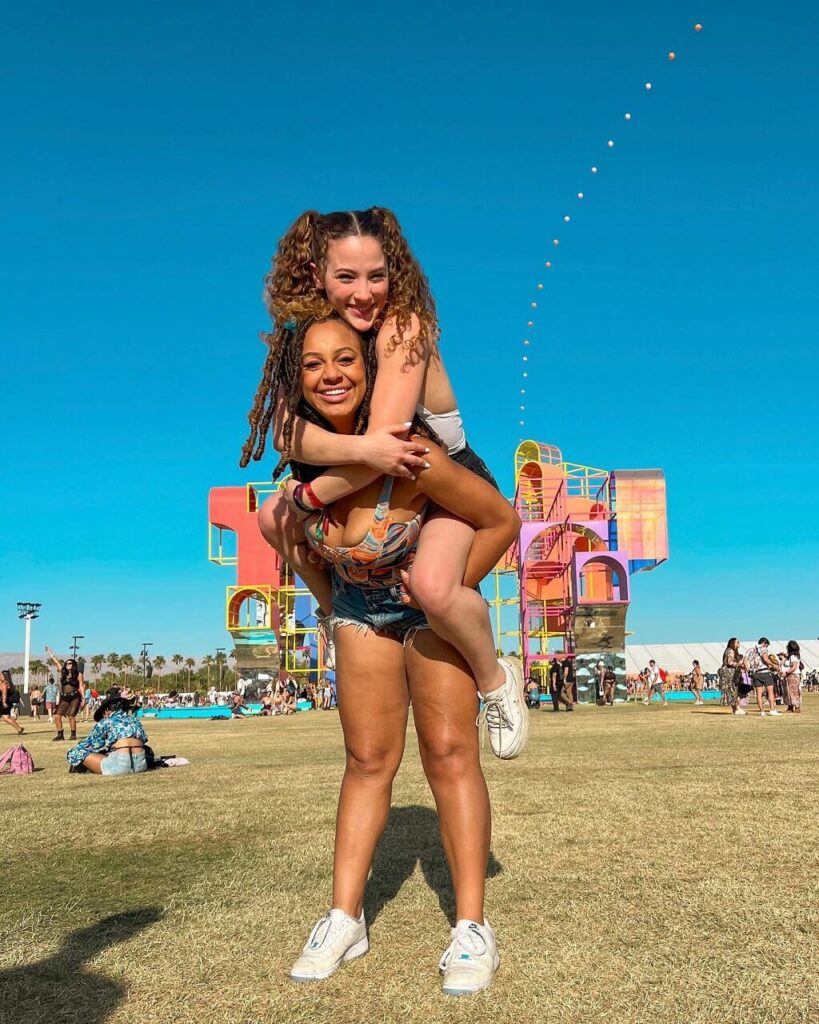 Sofie Dossi is currently single. She is not in any relationship as of December 2022.
Also, there is nothing known about her previous relationships as she does not share any such private details about her life on social media.
She is silent on her personal issues and we have no detail about her previous relationships or affairs.
However, there is speculation that she may have had a relationship in the past but there is nothing that we can say or confirm. These are just rumors that she does not even give thought to.
At present, she just wants to focus more on her career.
Also Read: Who is Model Dana Hamm?
Sofie Dossi Net Worth
Sofie Dossi has an estimated net worth of $5 Million. In the previous year, she had a net worth of $4 Million.
She makes her money through YouTube advertising revenue. The rising star has also made multiple appearances in various movies and TV shows which becomes her main source of income.
Sofie also earns from the online courses she provides to her students. She earns around $1 Million annually.
Also Read: Mya Mills Model Biography
Physical Appearance
Sofie Dossi, the YouTube star, is 5 feet 1 inch tall or 154 centimeters or 1.54 meters. She weighs around 45 kg or 99 lbs.
Sofie has a unique hair color and eye combination; she has blue eyes and brown curly hair. Her body measurements are 34-24-33 inches.
Sofie has a pretty face and a perfect body shape on her petite frame.
So this is all you need to know about the famous American gymnast. Thank you for reading this article about Sofie Dossi.
Please feel free to share your thoughts and opinions or any other interesting fact that you may come across and write it down in the comments section below.
Happy reading!
Next Read: Yasmeen Ghauri Biography