You might have heard about people who became famous through their hard works. But here we are talking about Sophie Mudd who became successful accidentally.
She started her career in a fun, but eventually, it became her profession and then the reason for her success. Let's take a look at her biography and know what really happened with her.
Who is Sophie Mudd?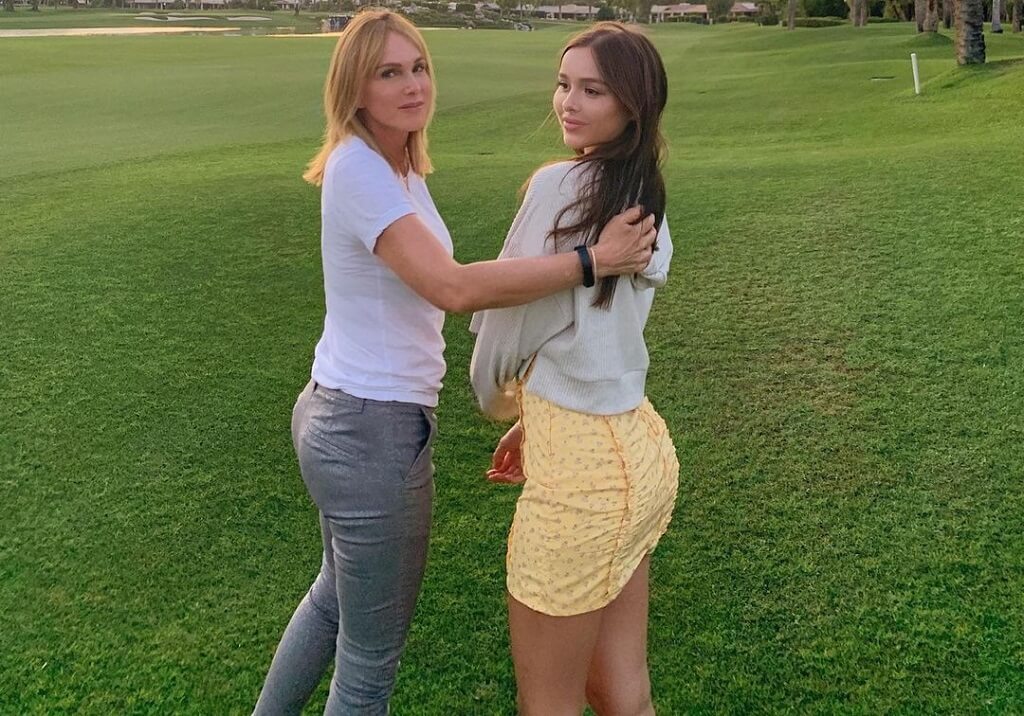 Sophie Mudd is a popular American model, TV personality, and Social Media Star. She is widely famous for her bikini modeling and hot personality.
The Instagram star has achieved a lot of followers on her social media platforms. Due to this, many big companies had offered her collaboration and to be their brand ambassador.
Such companies include Revolve, Shadow Hill, Body Glove Girl, and Nike.
Sophies has currently more than 2.2 million followers on Instagram. Besides this, there are a lot of achievements she has accomplished in a very short period of time.
Early Life of Sophie Mudd
Sophie Mudd was born on 27 July 1998 in Los Angeles, California, United State. She has yet not reveal about her father and mother.
It seems like she wants to keep her family background private. Somehow, we got to know that she has a brother, Nicholas Mudd. Sophie grew up in her hometown until her parents moves to Beverly Hills in 2013.
She has shown a keen interest in animals since her childhood. This would be also the reason she has a dog as a pet.
Talking about her studies, Sophie completed her elementary education at Campbell Hall School. Around this time, she was also involved in sports.
She even participated in the track and field Delphic League Meet and secured the 12th position in the long jump event.
Sophie Mudd Age
Sophie Mudd is 25 years old as of 2023, as she was born on 27 July 1998. She started her career as a social media personality and Instagram model.
Rise to Stardom
Sophie Mudd started her career as a social media personality and Instagram model. She first shared a post on her Instagram handle in 2013. She has even a Snapchat account where she is very popular for sharing her pictures.
She gained thousands of followers in just a few weeks after she posted her pictures. This doesn't stop and she gained half-million followers in just a month.
As a result, various brands and companies contacted her for collaboration. Shortly, she signed a contract with an international network of model and talent agencies, MP Management.
Along with this, Sophie did the partnerships with other popular brands. Such brands were Revolve, Beverly Hills, Shadow Hill, Body Glove Girl, DIFF Eyewear, and Le Jolie.
Sophie is also the brand ambassador for Nike, Romeo Powder Technology, Prix Workshop, Cloud, and much more.
Great Achievements
Sophie started her career just for fun and to get people's attention towards her. She was totally unaware of the fact that she would become a famous Instagram star and model in the future.
That's why the great peoples suggest us to move always. No one knows which of your action can lead you to the success point.
Sophie has achieved a lot of followers on her social media platforms. Currently, she has more than 2.2 million followers on her Instagram handle and over 105K followers on her Twitter handle.
Unfortunately, she is unavailable on Facebook and YouTube. However, if she comes on these platforms, I am sure that she would gain over 100K followers in the first month.
Sophie Mudd Boyfriend and Personal Life
Sophie Mudd is currently an unmarried woman. While talking about her relationship status, she is engaged with Austin Dash. The couple is in a relationship since 2017.
Earlier, Sophie had dated Conard Hilton Jr., the son of the multimillionaire Barron Hilton. Currently, she is enjoying her life with Austin Dash and they might be seen in a long-term relationship.
She is highly attracted to animals and loves them more than humans. In many of her photos, you can see her expressing her love for the animals.
Following this, she has also a pet dog. Sophie is also an adventurous type of woman who loves to visit new places every time.
Sophie Mudd Net Worth
Sophie Mudd estimated net worth is $5 million USD as of 2023. She has shown consistent growth in her net worth. She has mostly earned through doing a collaboration with big brands and companies.
Besides this, she has earned a lot through her social media platforms, especially Instagram. Sophie can also earn through brand promotions and paid advertisements on her social media platforms.
At all, she has enough capital to live a luxurious life.
The Bottom Line
Sophie Mudd is an inspiration for all those people who sit quietly every time. We need to be aware of all of our actions. We need to ask ourselves if whatever we are doing is really correct.
In this way, we can really make a good life as then we would be moving on the right path.
Next Read: Andrea Meza
I hope you learned a new thing through her story. Let you share your opinions about her biography and story.