Steve Harvey is an American television host, producer, actor, and comedian.
He hosts The Steve Harvey Morning Show, Family Feud, Celebrity Family Feud, the Miss Universe competition, Family Feud Africa, and the arbitration-based court comedy Judge Steve Harvey.
Let us take a look into the life of Steve Harvey.
Who is Steve Harvey?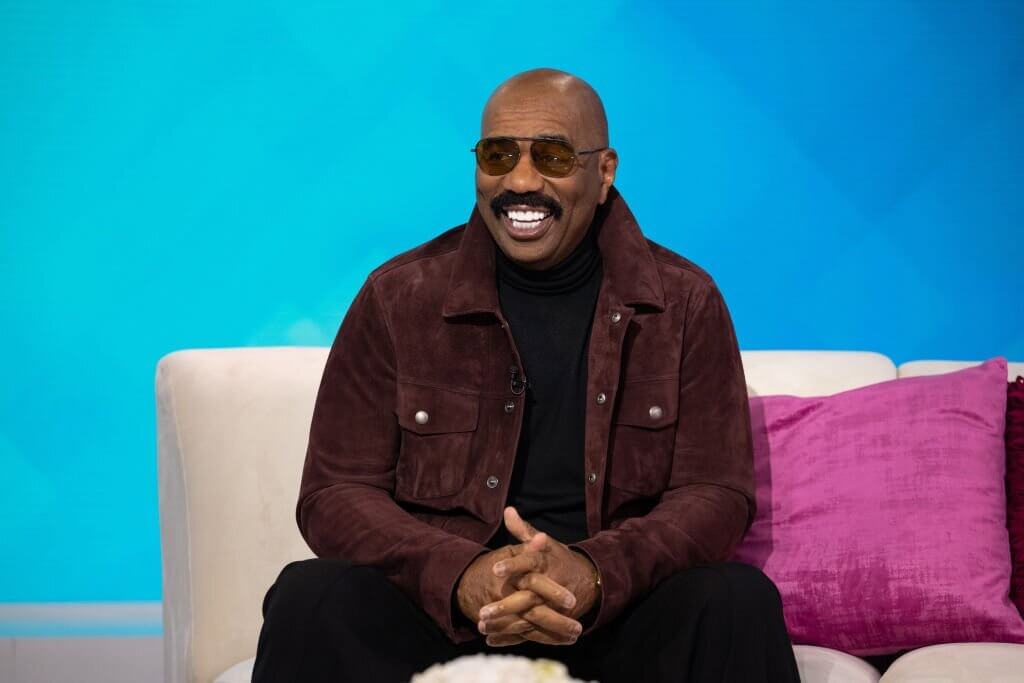 Steve Harvey, in full Broderick Steven Harvey, is an American comedian, actor, author, and television and radio personality. He first gained fame for his observational humour.
Later he became known for his self-help advice, especially about relationships. He is in the industry since the year 1985. Harvey's career started as a stand-up comedian.
In the early 1980s, he performed stand-up comedy and hosted Showtime at the Apollo and The Steve Harvey Show on The WB. Following his appearance on the Kings of Comedy Tour, he was included in The Original Kings of Comedy.
He last did a stand-up gig in 2012.
Steve Harvey Age
As of 2023, Steve Harvey is 66 years old. Steve Harvey, full name Broderick Steven Harvey, is a multi-talented American comedian, actor, author, and television and radio personality.
Early Life of Steve Harvey
Born on 17 January 1957, Steve Harvey's age is 66 Years Old as of 2023. He was born and raised in a middle-class Christian family in Welch, West Virginia, United States.
Steve is an American by nationality and has his belief in the Christian religion. He completed his early schooling at a Glenville high school in the Glenville area on the East Side of Cleveland, Ohio, United States.
After that, he enrolled himself at Kent State University and West Virginia University where he completed his graduation. From the very beginning of his childhood, he was more interested in speaking rather than in studying.
Steve Harvey's parents are Jesse Harvey and Eloise Vera. Steve Harvey's father's name is Jesse Harvey who is a coal miner by profession and his mother's name is Eloise Vera who is a housewife by profession.
He also has three siblings. His brother's name is Terry Harvey. His sister's name are Pauline Harvey and Mona Harvey.
Steve Harvey Career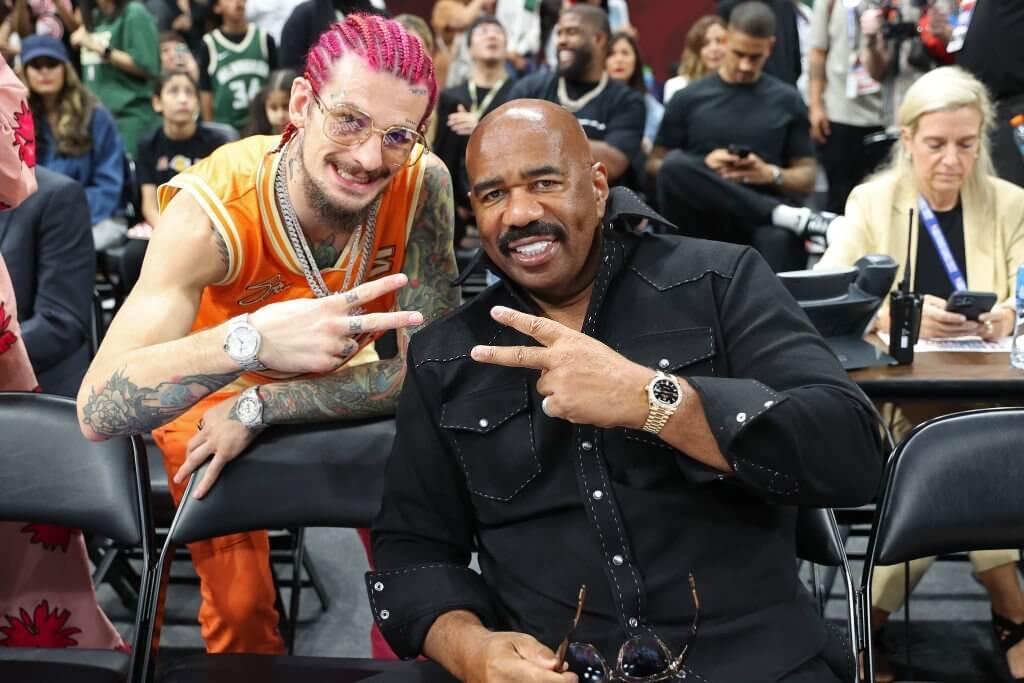 Harvey began his career as a comedian. He performed stand-up comedy in the early 1980s and hosted Showtime at the Apollo and The Steve Harvey Show on The WB.
He was selling insurance when in 1985 he won an amateur night contest at a local comedy club and decided to focus on becoming successful in stand-up comedy. Harvey used observational humour drawn from situations in his own life.
He spent the next few years largely on the road playing in any club willing to book him. By the early 1990s he had become a headliner in well-known comedy clubs in big cities.
He also appeared on TV on the 1990 Johnnie Walker National Comedy Search and in 1993 on cable TV network HBO's Def Comedy Jam.
Harvey in 1993 became the host of the syndicated TV show It's Showtime at the Apollo, a gig he maintained until 2000. In addition, he developed a TV comedy, Me and the Boys, in which he played the widowed father of three sons.
Slow and steady growth
Though the show won high ratings, it lasted only a single season (1994–95). A second TV series—The Steve Harvey Show (1996–2002)—attracted a large and stable audience.
The sitcom, set in an inner-city high school, featured Harvey as a former funk musician turned music teacher and comedian Cedric the Entertainer as a gym teacher. Harvey later began hosting the game show Family Feud (2010– ) and its spin-off Celebrity Family Feud (2015– ).
His uplifting talk show Steve Harvey debuted in 2012 and ran until 2017, when a new show, Steve, was launched. That program ended in 2019. From 2016 to 2019 he also hosted Little Big Shots, a comedy-variety series that showcased extraordinary child performers.
His later series included Steve on Watch (2020– ) and the courtroom show Judge Steve Harvey (2022– ). In 1996 Harvey began hosting a morning radio show on Chicago's WGCI; he led other radio programs beginning in 2000 and started The Steve Harvey Morning Show in 2005.
Increasing number of opportunities
He continued his stand-up career as well and released a comedy album, Steve Harvey Live—Down South Somewhere (1997). During the late 1990s he participated in the Kings of Comedy tour with Cedric the Entertainer, D.L. Hughley, and Bernie Mac; a performance from the tour was made into the Spike Lee film The Original Kings of Comedy (2000).
Other movie credits included The Fighting Temptations (2003), You Got Served (2004), and Johnson Family Vacation (2004). Harvey's radio show, which included advice to callers about relationships and other life situations, inspired him to begin writing self-help books, beginning with Act like a Lady, Think like a Man: What Men Really Think About Love, Relationships, Intimacy, and Commitment (2009), which became a best seller.
His other books included Straight Talk, No Chaser (2010) and Act like a Success, Think like a Success: Discovering Your Gift and the Way to Life's Riches (2014). In 2015 Harvey made news as host of the Miss Universe beauty pageant when he mistakenly crowned the wrong contestant as the winner of the competition (but quickly corrected the error).
From 2010 he helped head the Steve & Marjorie Harvey Foundation, a philanthropic venture that provided mentoring to fatherless young people.
Steve Harvey Personal Life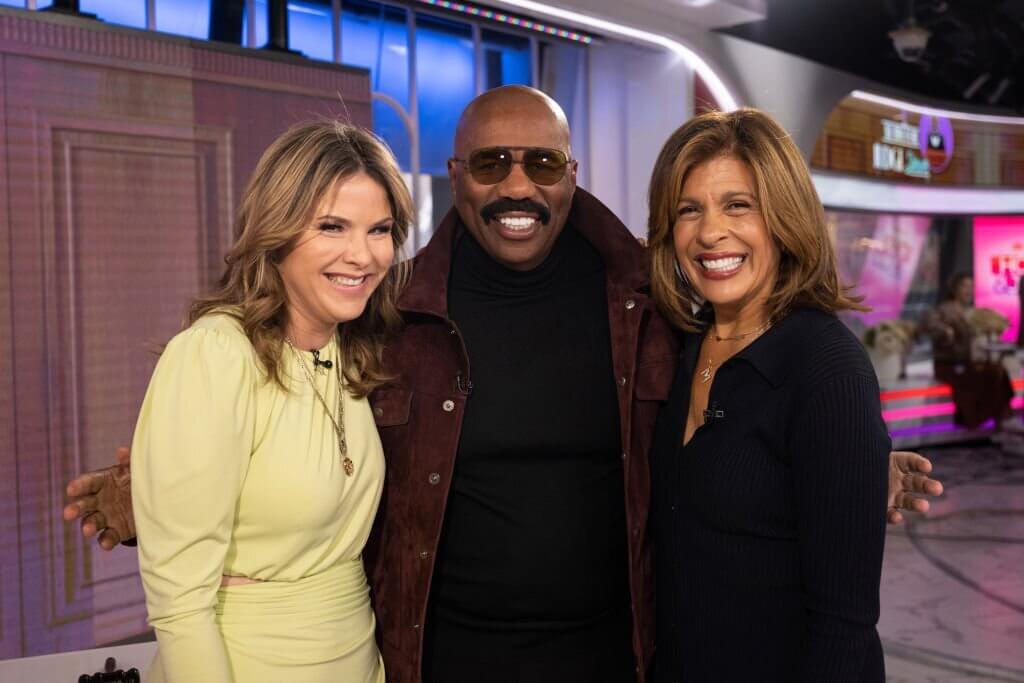 Steve Harvey's marital status is married. In the year 2007, he married Marjorie Harvey.
Before Marjorie, in the year 1996, he married Mary Lee Harvey, but the couple, unfortunately, got divorced in the year 2005. Before Mary, in the year 1981, he married Marcia Harvey, but the couple, unfortunately, got divorced in the year 1994.
He has seven children. His son's names are Wynton Harvey, Jason Harvey, and Broderick Harvey Jr. His daughters' names are Lori Harvey, Morgan Harvey, Brandi Harvey, and Karli Harvey.
Also Read: Bonang Matheba Biography
What is Steve Harvey's Net worth?
Harvey's net worth is estimated to be $200 million in 2023. He has several ventures and his work in the entertainment industry has been phenomenal.
In 2022, his estimated net worth was around $155 million. A large chunk of his earnings comes from him being a TV personality as a host.
His estimated annual salary is $45 million. Out of all the avenues from where Harvey earns, social media plays a very small role.
As a content creator, on TikTok, Harvey could potentially earn upwards of an estimated $20k per post, excluding brand-sponsored deals. On Instagram, he could potentially earn upwards of an estimated $50k for a brand-sponsored post.
On YouTube, his average earnings are around the $10K mark per video, excluding brand-sponsored deals, for which he could charge upwards of $50k per video.
But this is just one small part of the colossal $200 million that he has earned over almost 40 years of being in the entertainment business.
Also Read: Mikaila Murphy Biography
Steve Harvey Height and Weight
Harvey is about 6 feet 2 inches which is equal to 187 centimeters or 1.87 m in height. His body weight is around 95 kg 209 lbs.
Steve Harvey is a good-looking smart and handsome man with a charming and dashing personality. He owns a strong and attractive physique with impressive body measurements and a normal body type.
He has a bald head and also has blistering dark brown color beautiful and mesmerizing eyes. Hope you enjoyed this article.
Share your feedback in the comments section below. We will soon be back with a new personality.
Next Read: Lunga Shabalala Biography