Some people are born an artist because they carry a lot of depth and creativity. We have seen these artists in various industries.
Stevie Nicks is on the list of those artists. Her life story is like no other personality we have to familiarise ourselves with now.
In 1975, Stevie Nicks joined Fleetwood Mac and quickly rose to fame. She additionally issued solo albums.
Nicks restored her health and vigor after years of battles with addiction (during which she continued to tour and release new songs).
Following their 1997 comeback, Fleetwood Mac was inducted into the Rock and Roll Hall of Fame in 1998.
We are going to deeply have a look into the life of Stevie Nicks. Stay tuned with us as we are going to cover a lot of interesting information about her.
Who is Stevie Nicks?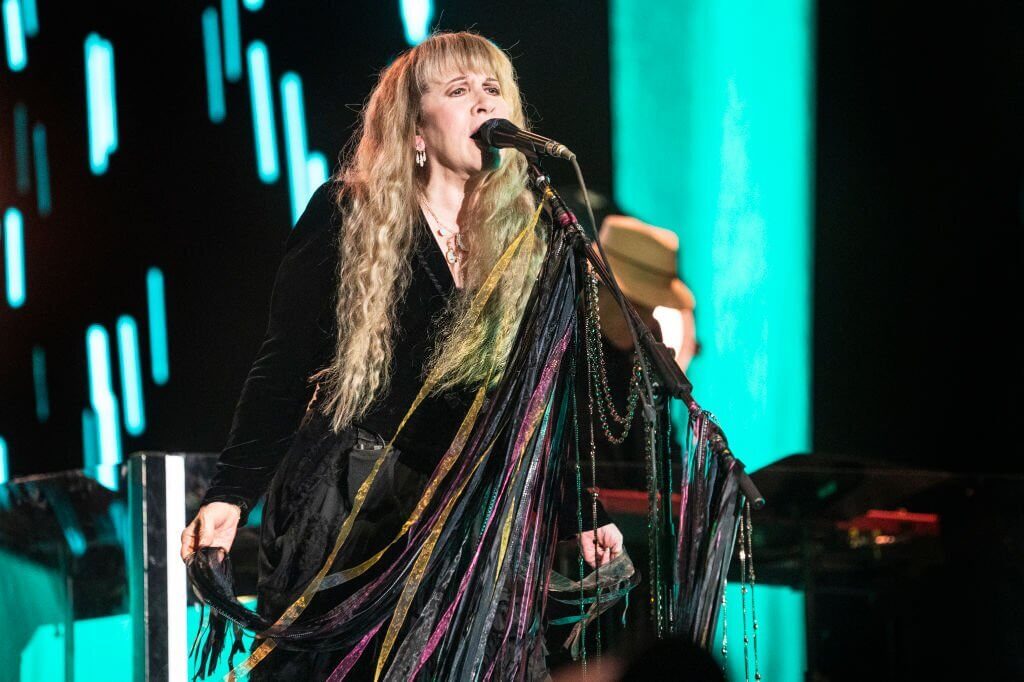 Stephanie Lynn Nicks a.k.a. Stevie Nicks is an American singer, songwriter, and producer. She is well-known for both her solo work and her work with the band Fleetwood Mac.
As a solo performer, Nicks has received two American Music Award nominations and eight Grammy Award nominations.
With Fleetwood Mac, she has received many honors, including a Grammy Award for Album of the Year in 1978 for Rumours.
Early Life of Stevie Nicks
Stevie Nicks was born Stephanie Lynn Nicks on 26th May 1948 and is 74 years of age as of 2022. Nicks has Irish, Welsh, English, and German ancestry.
Jess Nicks and Barbara Nicks welcomed her into the world at Good Samaritan Hospital in Phoenix, Arizona.
By the time she was four years old, Nicks' grandfather, Aaron Jess "A.J." Nicks Sr., had taught her how to sing duets with him.
Nick's mother raised her daughter to enjoy fairy tales and was protective of her, keeping her at home "more than other people."
She joined her first band, the Changing Times, a folk-rock group that placed a strong emphasis on vocal harmonies. While she was a student at Arcadia High School in Arcadia, California.
During her senior year at Menlo-Atherton High School in Atherton, California, Nicks met Lindsey Buckingham.
At San José State University, where Nicks and Buckingham both studied. Nicks majored in speech communication and intended to become an English teacher.
Stevie Nicks Career
Nicks briefly attended San Jose State College after high school, but by 1968 she had left. Nicks chose to remain in California despite the Nicks family moving again, this time to Chicago.
She joined the neighborhood band, Fritz along with Buckingham, and the group gained a little following.
Before disbanding in 1971, the trio served as an opening act for bigger stars including Janis Joplin and Jimi Hendrix.
Nicks and Buckingham had developed a serious romantic relationship by this point. The couple persisted in their work together and soon signed a deal with Polydor Records.
They released Buckingham-Nicks in 1972, an album that received little attention. Nicks alternated between jobs as a waitress, a dental assistant, and a maid to make ends meet.
Producer Keith Olsen demonstrated the studio's audio capabilities while showing Fleetwood Mac around while playing the Buckingham-Nicks song "Frozen Love."
The newly formed band rapidly released its self-titled album, which debuted at No. 1 and sold 3 million copies.
Nicks's songs, particularly the ethereal "Rhiannon" and the love song "Landslide," were blockbuster smashes and made the singer an overnight success.
Stepping Ladder of Success
The group faced various challenges and distortions in their respective personal lives that impacted their work.
But the group persisted in making music, and their subsequent release, Rumours (1977), broke numerous records.
It achieved platinum status in the US and the UK, lasted 31 weeks at #1 on the Billboard 200 chart, and brought the group a Grammy Award for Album of the Year in 1978.
The group's first No. 1 single was Nicks's song "Dreams," which was motivated by the band's deteriorating relationships.
Nicks began an erratic connection with Eagles drummer Don Henley during this time and had a brief liaison with band member Mick Fleetwood.
Rise To Prominence
Fleetwood Mac Live and Tusk were two more albums the band released, but Nicks sensed a pull toward going solo.
She released Bella Donna in 1981, which featured Henley and Tom Petty as special guests.
The hit singles "Edge of Seventeen" and "Leather and Lace" were included on the album, which peaked at No. 1 on the Billboard chart.
It also included a duet with Tom Petty called "Stop Dragging My Heart Around."
Breakthrough
Nicks' 1985 solo album Rock A Little, which achieved platinum status, didn't have the same level of commercial success as her earlier releases.
The singer also began to experience significant issues with drink and drugs. She had a severe cocaine addiction that eventually caused a hole in the cartilage of her nose.
She released Street Angel, a second solo album, the following year. Stevie went back to the studio as her health became better.
Fleetwood Mac reformed and issued The Dance in 1997. They made $36 million off the linked tour.
Stevie Nicks's Personal Life
Nicks had romantic relationships with Lindsey Buckingham from 1966 to 1976, and Mick Fleetwood for a brief period in 1977.
Eagles drummer and vocalist Don Henley in the late 1970s, and Eagles songwriter J.D. Souther for a brief period. Nicks had an abortion in 1979 after getting pregnant through Henley.
The widower of her best friend Robin Anderson, Kim Anderson was Nicks's sole husband.
In 1983, shortly after Robin Anderson's leukemia death and while the Bella Donna record was at the top of the charts, they got married.
Also Read: Who is Taboo Rapper? Biography and Career
Stevie Nicks Net Worth
Stevie Nicks's estimated net worth is $120 million approximately as of 2022. Many of the songs that Stevie wrote would go on to become modern classics.
She has received the majority of royalties for those songs over the years as the lyricist and composer.
Duval paid music publisher Primary Wave $80 million for an 80% interest in these copyrights in December 2020.
Also Read: Lil Pump Biography
Physical Appearance
Stevie Nicks is not behind in her attractiveness. She has a gorgeous appearance with blonde hair.
Nicks has a curvaceous figure with body measurements of 36-25-36 and has a height of 5 feet 1 inches or 154 cm.
She flaunts her signature look with front bangs that never seem to leave their place and stay intact. Her fans often asked her about her popular bangs.
That was all. Please feel free to share your thoughts in the below comment section.
Next Read: Yolandi Visser Singer Biography