Super Capron Funk is the son of social media star Capron Funk and singer Rydel Lynch. He rose to fame after appearing on his parents' YouTube channel The Funks.
He was first introduced in a YouTube video from April 2021 titled "Rydel Gives Birth To Our First Son!" It gained over 9 million views.
His parents posted a video a few days after his birth to reveal his name, gaining over 1 million views. His Instagram account has amassed over 20,000 followers.
Super Capron Funk Profile Summary
Name
Super Capron Funk
Birth Date
11 April 2021
Birth Place
Los Angeles
Age
1 Years Old
Father
Capron Funk
Mother
Rydel Lynch
Nationality
American
Residence
Los Angeles
Who is Super Capron Funk?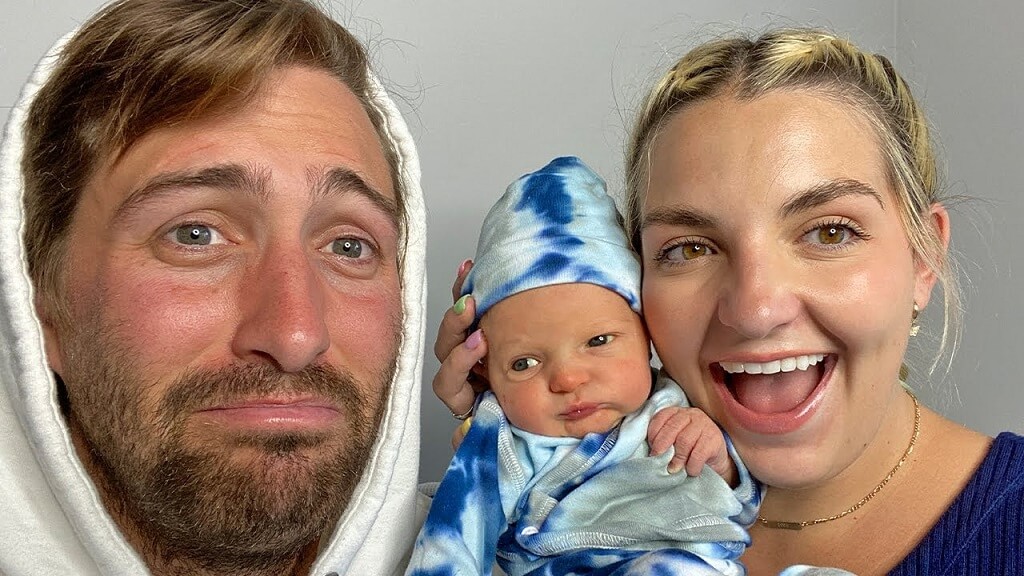 Super Funk is the firstborn child of pop singer, Rydel Lynch, and professional scooter rider and YouTube Star, Capron Funk.
His parents revealed his unique name in a video – Name Reveal For Baby Funk! – on their YouTube channel The Funks.
In the video, the super happy parents say that the name is a very optimistic and positive name. Rydel also revealed that all her kids' names will begin with the letter S.
His relatives on his mom's side include Riker Lynch, Rocky Lynch, and Ross Lynch.
Early Life of Super Capron Funk?
Super Capron Funk was born on the 11th of April 2021. She is just 1 year old as of 2022. His zodiac sign is Aries.
Super Capron Funk was born in Los Angeles, California, in the United States, and currently lives there with his family.
His uncle from his father's side is Corey Funk, while from his mother's side his uncles are Ross Lynch, Riker Lynch, Rocky Lynch, and Ryland Lynch.
His entire family is followers of Christianity and so it is given that he will take up Christianity as his religion.
He is an American nationality and belongs to the white ethnic group.
Since he is just one year old all the details about him can only be gathered when his parents allow.
Super Capron Funk Career
Although Super Capron Funk is one year old, he made headlines when his parents introduced him on social media.
Super Funk was first introduced to the world through a YouTube video on April 15, 2021, titled Rydel Gives Birth To Our First Son!
Since then, the parents have posted other videos including Super Meets Our Family!, and Super's Baby Room Reveal! "Cute", Our First Vacation With Super!, Supers First Time Going To The Movies! and Supers First Beach Day! "Family Vlog".
Super Capron Funk Personal Life
Super Capron Funk is a one-year-old who lives with his mom and dad. All the other extended family love him and take great care of him.
Since he is just one year old his parents want him to have the best of whatever they can afford.
Also Read: Who is Danny Elfman's Son Oliver Elfam?
Super Capron Funk Net Worth
Super Capron Funk is a toddler who has just learned to walk. Thus he has no net worth of his own.
However, his parents' net worth can be estimated as $4 million according to sources.
He and his family live a pretty comfortable and lavish lifestyle.
Also Read: Mason Patterson Biography
Physical Appearance
Super Capron Funk is a cute child with blue pretty eyes and blonde hair. He is a healthy kid and has good looks and growth.
His exact height and weight cannot be confirmed as his parents have not established it officially.
So this is all you need to know about the Capron baby.
Thank you for reading this article on Super Capron Funk.
Please feel free to share any thoughts and opinions on this article and write it down in the comments section below.
Will keep you updated with new information as and when secured.
Happy reading guys!
Next Read: Who is Travis Barker's Son Landon Barker? All About Him