Sydney Serena is a YouTube beauty and fashionista from the United States, best known for her self-titled channel. She is a very bubbly personality who frequently posts lifestyle and beauty-related videos.
This YouTube beauty and fashion guru is known for her self-titled channel. Sydney has millions of fans on her channel, where she posts routines, vlogs, DIYs, and other content.
Continue to read and get a better look into Sydney's super-famous life.
Who is Sydney Serena?
Sydney Parupsky or better known online as Sydney Serena is an American YouTube personality with a very bubbly personality who frequently posts lifestyle and beauty-related videos.
She had started her YouTube channel in 2014, and would post videos here and there, but didn't fully take off until April of 2017, when she had a sudden skyrocket in views, subscribers, and popularity.
She also has a second channel named Sydney Serena Vlogs.
Why is Sydney Serena Famous?
Sydney Serena is a popular social media celebrity who is widely acclaimed in the media world, owing to her amazing videos on YouTube. She is not only an American YouTuber but also a beauty expert and former gymnast.
In her journey as a social media celebrity, she has made a huge impact with her engaging YouTube videos.
Being one of the Gen-Z celebrities herself, Sydney Serena is known for her highly relatable content.
Her content receives a mad response from the young mass and thus made her an emerging Gen-Z star. She posts a lot about staying fit and adopting healthy eating habits.
How old is Sydney Serena? Her Age
Sydney Serena is 23 years old as of 2023. Her zodiac sign is cancer due to her birthday on July 4, 2000.
She is an American citizen who belongs to white ethnicity.
Where did Sydney Serena live?
Sydney Serena currently lives in Los Angeles, California, United States of America.
Five years and a half ago, she moved to L.A. It was such a scary decision for her because she had grown up in the same house for her whole life.
Currently, she is staying in her L.A. house with her parents and siblings.
Sydney Serena Real Name
Sydney Serena real name is Sydney Parupsky who is an American content creator who hails from Minnesota. She actually grew up there in the same house my whole life for 18 years.
Sydney Serena Birthday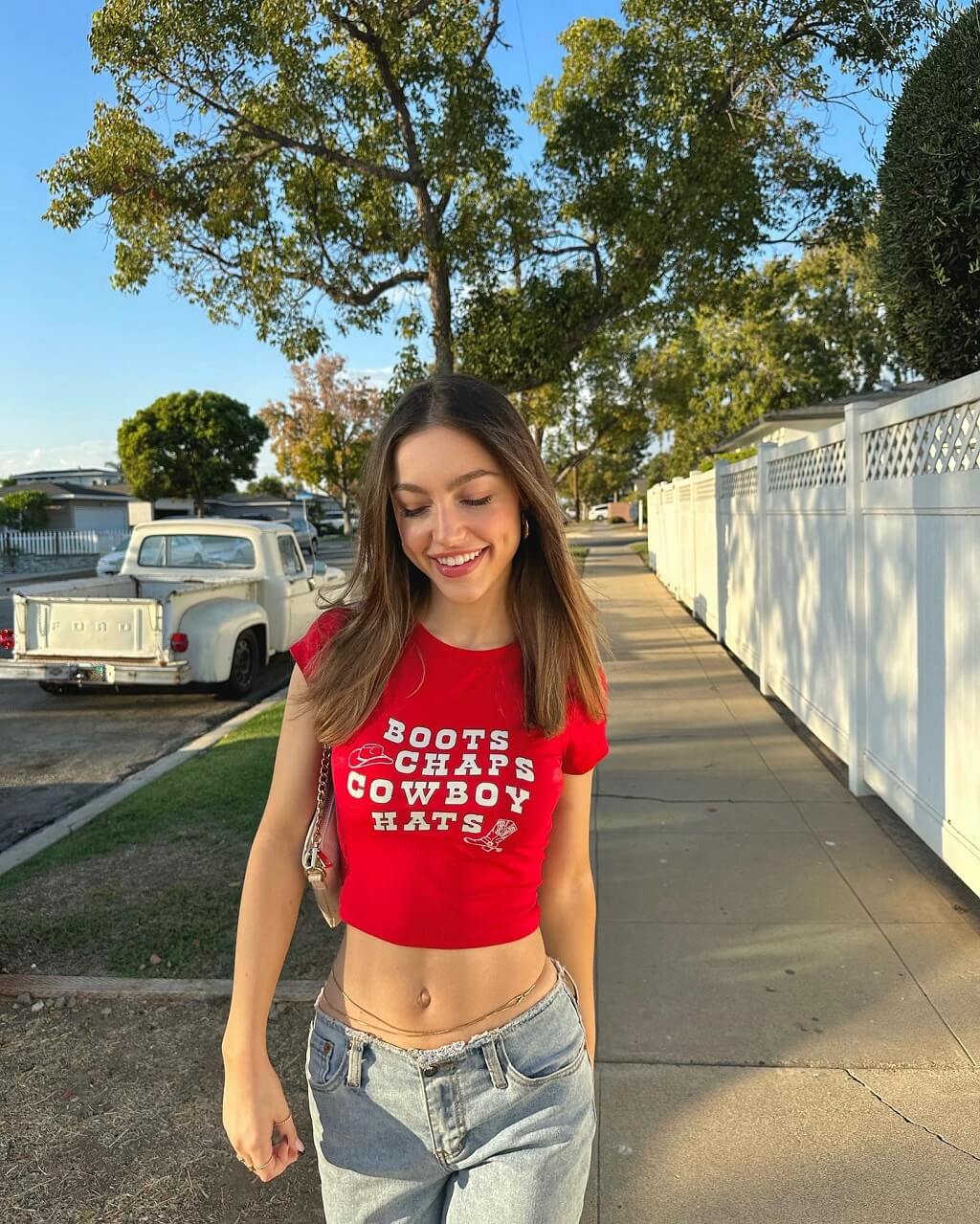 Sydney Serena was born on 4 July 2000 in Minnesota in the United States of America.
At the age of three, she started practicing gymnastics and was active in the field until middle school. However, she had to quit the sport due to frequent injuries.
Parupsky then began acting and appeared in a number of school plays. Unfortunately, she had to quit acting as well because of vocal cord dysfunction. She has also worked as a babysitter in the past.
Parupsky never thought of joining YouTube until she was forced to quit her other ambitions. After being inspired by other online beauty gurus, she decided to launch her own channel in 2014.
Since then, Parupsky is active on the platform, routinely sharing amazing beauty and fashion content along with general vlogs.
A bubbly and chirpy girl, she is an extremely positive soul who believes that everything happens for a reason.
She belongs to a well-established Christian family with White ethnicity. As per her family life, Sydney was born to Jerry Parupsky and Mary Parupsky.
Sydney Serena Siblings
Sydney Serena has two brothers. The elder one's name is Ryan Parupsky. He often poses for the pictures on his sister's Instagram account.
Sydney has a younger brother. His name is Ashton Parupsky. He often helps his sister with her work appearing in her videos.
He is keen on sports and has his own Instagram account which is very popular. She is not only close to her parents but also to her siblings.
Does Sydney Serena go to college?
Other than the skills Sydney have, she has developed including producing her own video and photo content, filming and editing content, and brand development.
She has also expanded onto all platforms, including Youtube, Tiktok, and Instagram with 3M+ followers and 340M+ channel views.
While continuing with her work in online content creation, she has a degree in Strategic and Corporate Communication from Chapman University.
What is Sydney Serena studying?
Other than the degree she is also minoring in law and planning to graduate soon.
Even though she is good at what she is doing now she also focuses on education to build her career to new heights.
Sydney Serena Career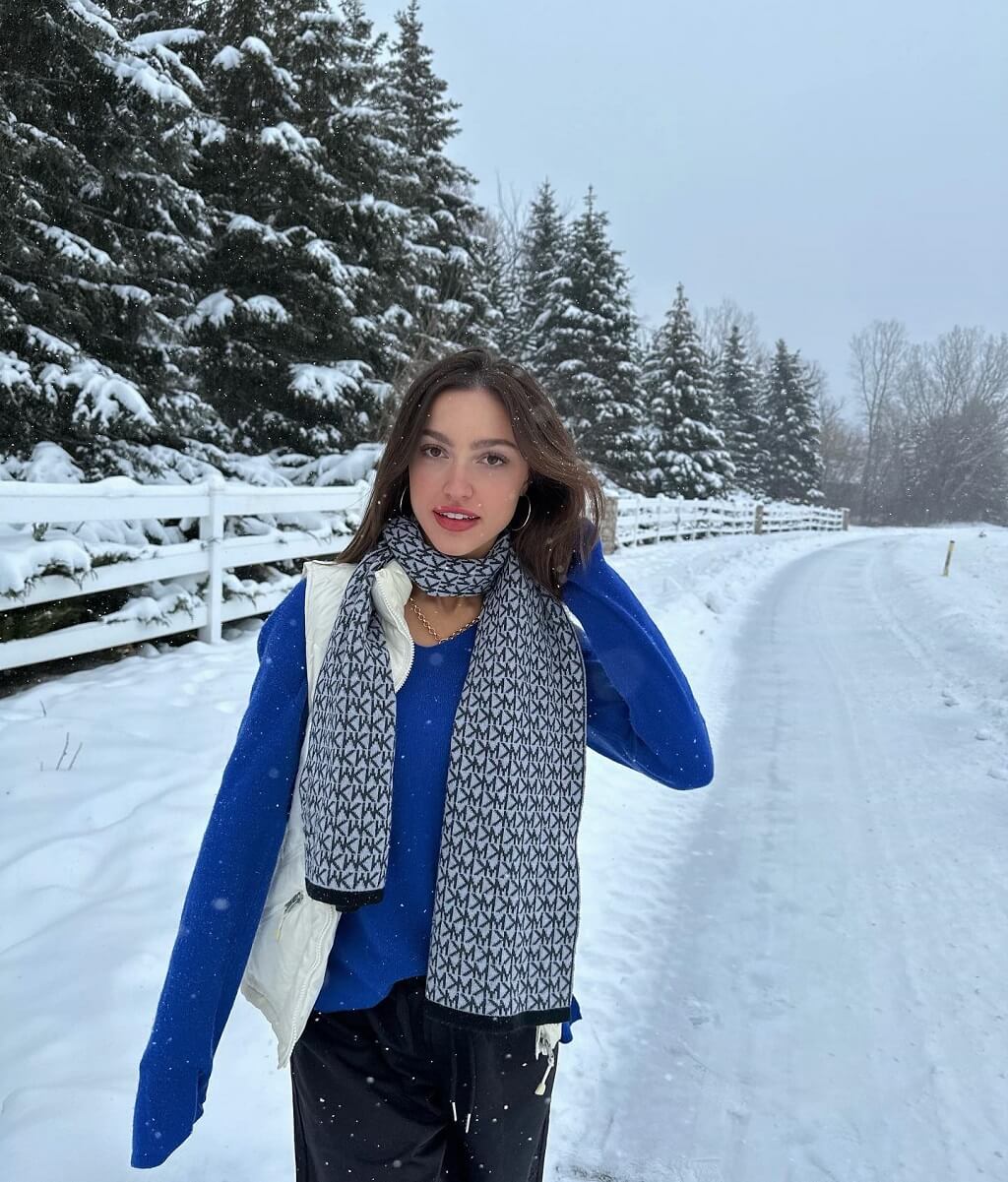 Sydney Serena is an American Youtuber, Fashion and Beauty expert, Former Gymnast, and Social Media Influencer. She is a trained gymnast who has won several gymnastic competitions at her school level.
She also has a YouTube channel called "BeautBySyd," which she began in July 2014. Two of the most popular videos on her channel are 'Pranks to Pull on Your Teachers' and 'Tween You Vs Teen You: Back to School.'
The first video has over 18 million views, and the second video, which has over 8.5 million views, Parupsky has shown many situations linked to the life of teenagers and tweens.
Aside from this, she also has a vlog channel named 'Sydney Serena Vlogs.' This channel, like her primary channel, debuted on July 5, 2014.
She has tried her hand at acting and modeling in addition to being a YouTuber. Similarly, she is the 2009 Minnesota Beauty Pageant champion.
She appeared as an actor in the 2017 television series 'Giggles Talk,' and she has the ability to unexpectedly burst into dance and excite her audience. She not only looks like a Barbie doll, but she also has a good sense of fashion.
Sydney Serena Instagram
Sydney Serena is a famous Instagram star who gained a lot of fame by posting photos with inspirational captions and Reels on her Instagram account and She is very popular on Instagram.
Mainly she posts her modeling shoots in bikinis and fabulous clothes with unique poses and she was famous for her great performance on Instagram. As of Jan 2023, she has more than 700 K Followers on her Instagram Handle (@sydneyserena).
And her Instagram post's average likes, their likes come in between 70-100 thousand and sometimes less and more.
Sydney Serena Personal Life
When she is not working or studying, she enjoys spending time with family and friends, reading, playing the piano, and expanding her investment portfolio.
Real estate and stocks are her current investment focuses.
Who is Sydney Serena dating?
Sydney is not involved in any sort of relationship yet, so she doesn't have a boyfriend. Despite her beautiful looks, it is very hard to believe her single life, however, it's the fact.
As Sydney is a tight-lipped person, who knows if she is in a secret relationship? All we can do is wait for her official announcement.
What is Sydney Serena's Net Worth?
The net worth of Sydney Serena is $1 million as of 2023. Her major source of income is YouTube revenue.
Besides YouTube, she makes decent dollars from TikTok as a creator and from Instagram as an influencer which adds up to thousands of dollars every year to her net worth.
Also Read: Bandman Kevo YouTuber Biography
How Tall is Sydney Serena? Her Height
Sydney Serena is 5 feet and 2 inches which is equal to 157 centimeters or 1.57 m tall for the height.
Sydney's weight is about 48 kg which is equal to 105 lbs. Her alluring slim body is accompanied by beautiful dark brown hair and hypnotizing hazel eyes.
The main reason for their immense popularity of Sydney among male youngsters is due to her charming personality. She prefers to wear shoes of US shoe size 7.5 and strictly avoids tattoo and marks on her body.
I hope you enjoyed this article. If you did, share with us your feedback in the comments section below.
We will soon be back with a new and interesting personality.
Next Read: Lilliana Ketchman YouTuber Biography