Tammy Hembrow (born on 22 April 1994) is a rising fitness expert who has helped thousands of people get their bodies into perfect shape.
Although, there was a time when Tammy herself was unfit. But sometimes our weakness became our strength. Similarly, something happened in her life that turned all the way of her life.
Let's read her inspirational biography including, age, height, weight, net worth, Instagram, career, parents, boyfriend, and facts.
Who is Tammy Hembrow?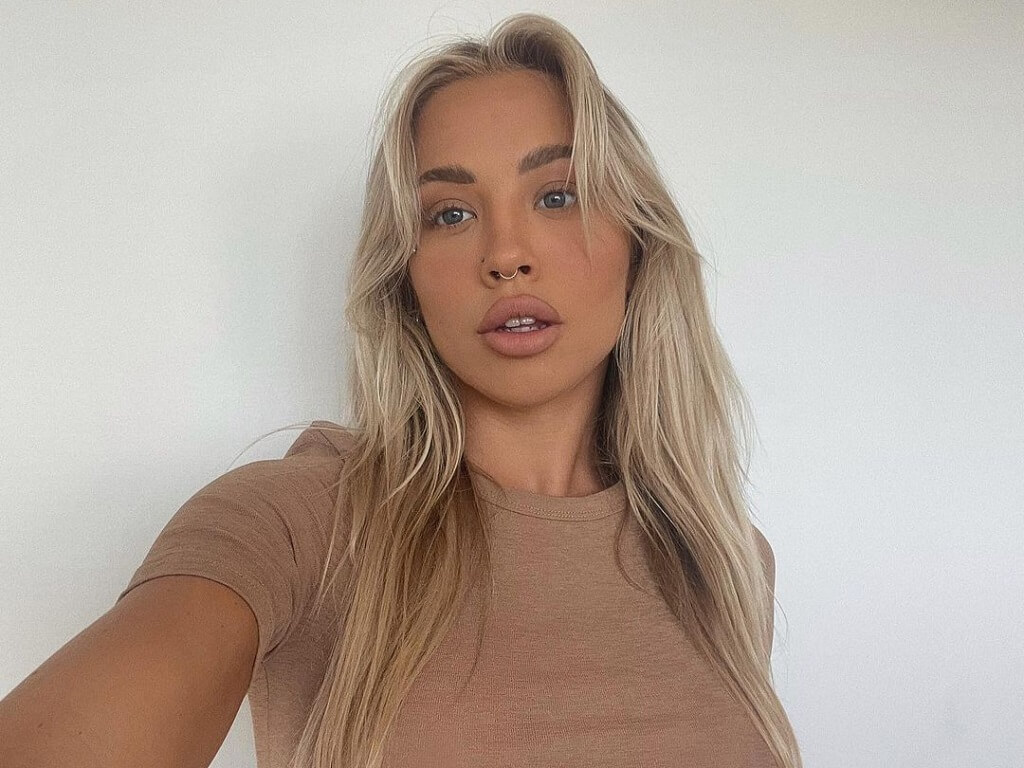 Tammy Hembrow is a renowned Australian Fitness Expert and Instagram Star with over 12.9 million followers.
Besides this, she has also a large follower community on YouTube as she has more than 1.31 million subscribers on her channel.
She is immensely famous as a proud mother, entrepreneur, fitness trainer, and Instagram star. Tammy has achieved a lot in a very short period of time. And in fact, she is achieving greater success rapidly.
However, she has been even criticized for her work and has faced a bunch of troubles in her life. Despite this, she has succeeded in achieving such great peaks in her life. See how she became able to do it.
Tammy Hembrow Age
Tammy Hembrow is 29 years old as of 2023, she was born on 22 April 1994 in Gold Coast, Australia.
Tammy Hembrow Early Life
Tammy Hembrow was born on 22 April 1994 in Gold Coast, Australia to her dad, Mark Hembrow, and mom, Nathalie Hembrow. She has six siblings, having four brothers and two sisters.
One of her sisters, Emilee Hembrow is also a famous Instagram creator.
Tammy had shown a keen interest in sports as a child. Later, she implemented bad habits in her life and started an unhealthy lifestyle.
She was in her teens when she started attending parties, drinking, smoking, and almost did a little bit in every category.
Tammy understood her faults after being aware of fitness and proper nutrition. She read and learned more about it. Following this, she started working out daily and shortly got amazed with the results.
This led to a strong interest in the fitness world and thus begin her career in this field.
Tammy Hembrow Career
As she was now aware of the good and bad things, she started her career accordingly. Tammy begins her fitness journey on Instagram and started posting her progress there.
She had already created a little fan base before her pregnancy period started. Tammy then begins documenting her pregnancy through pictures.
She earlier saw some other social media stars and YouTubers posting creating their pregnancy documentary through pictures. By inspiring them, she decided to do the same.
Tammy was unaware of the results. She was just sharing her pictures focusing on herself only.
However, this activity led her to gain a lot of women as followers who were looking to get the perfect body during such times.
This really proves that everyone should need to move always.
She slowly became a sensation on Instagram and earned the title of Fitness Trainer. Later, Tammy turned the platform into a business and started earning directly.
She is highly famous on Instagram and her followers always want her to be available always. This is also the reason why she has not moved to any other social media platforms.
Tammy Hembrow Rise to Fame
Looking at her great followers, Tammy decided to be available on YouTube also. She created her channel on 14 July 2012 and named it after her.
She initially gained a lot of subscribers, especially through her existed followers on Instagram. Therefore, she consistently uploaded several videos and generated revenue from it.
As of now, she has more than 1.31 million subscribers on her channel and has uploaded more than 130 videos. She uses to upload videos related to fitness, exercise, and mostly Vlogs.
Tammy has also passed some tough periods of her life. One of her controversial moments was being criticized by her followers. As we know she was creating her pregnancy documentary on Instagram through pictures.
After a few months after her daughter's birth, she posted a few of her pictures on Instagram to show how quickly she came back to her original shape.
However, her followers refused to believe in these pictures and even blamed her for photoshopping the pictures.
This was a bad period for Tammy as her followers were not believing in what she did in actuality. But these things became clear when Metro.co.uk investigated such phenomena.
They asked Micka, a famous personal trainer at MM Fitness London, about those things Tammy did. She replied that it is sure possible for someone to achieve what Tammy has achieved.
Despite this, she doesn't recommend someone to try such hard fitness regime just after giving birth.
Boyfriend & Relationship
Tammy Hembrow was an engaged woman who was in a relationship with Reece Hawkins. He was also her personal trainer. The couple had been blessed with two children, a son named Wolf and a daughter named Saskia.
They were living a good life in Australia until the couple decided to split. In 2018, they quit and ended their four years relationship.
As per sources, she then started dating a hip-hop artist, Jahkoy Palmer. Eventually, they separated in 2019. Currently, Tammy Hembrow is dating surfer Matt Poole.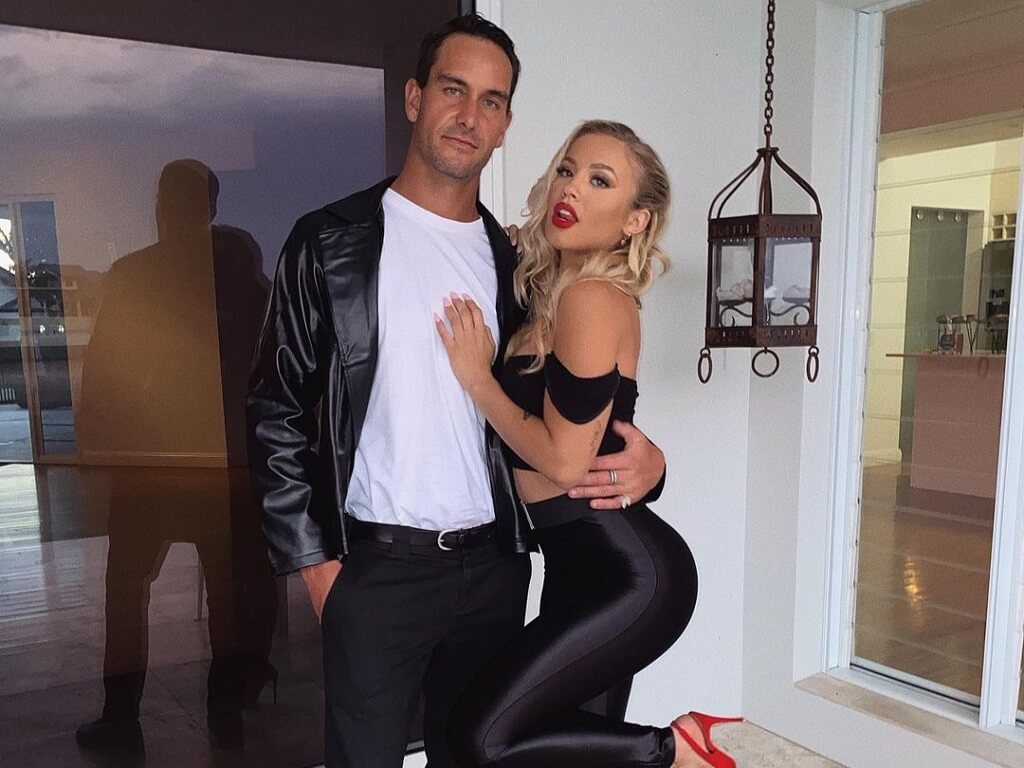 Social Media Appearance
Tammy Hembrow is highly active on her social media platforms as those are the reasons, she is successful today. She couldn't leave any of her social media platforms. These had played a key role in letting her successful.
As of now, Tammy has more than 12.9 million followers on her Instagram account and over 37K followers on her Twitter account. It seems like she is not so active on Twitter.
Anyway, she has an immense follower community that will surely lead her to the peak.
Tammy Hembrow Net Worth
Tammy Hembrow estimated net worth is $500,000 US dollars. She has really earned a lot in her life. She mainly earns through her fitness training business.
Besides this, how we can forget her YouTube channel? She has such a huge number of followers that are really a good source of her income.
Apart from this, she can even earn through brand promotions and paid advertisements on her social media platforms. All, Tammy has enough capital to live her life happily and in a luxurious way.
The Bottom Line
Tammy Hembrow is an amazing person who has to feel the journey of 0 to 12 million followers. Really appreciable. Besides appreciating, we just need to take inspiration from her work and from her story.
There was a time when her followers were doubting her. However, truths always win. Similarly, she got back her reputation and her follower's love.
I hope that her biography has inspired you at another level. Let us know what you think about Tammy.
Next Read: Australian Top Fitness Trainer Kayla Itsines Biography