Terry Bradshaw is a NFL Hall of Famer and four-time Super Bowl winning quarterback for the Pittsburgh Steelers. who led the Pittsburgh Steelers to four Super Bowl championships.
Terry is widely acknowledged as today's preeminent NFL studio personality, serving in a dual role as co-host and analyst on FOX NFL SUNDAY and THURSDAY NIGHT FOOTBALL.
Since 1994, he has been a television sports analyst and co-host of several sports shows.
Who is Terry Bradshaw?
Terry Bradshaw is a former American professional football player and TV analyst. During his playing career, he won four Super Bowl titles with the Pittsburgh Steelers.
Among his many talents, Terry was known for having a strong arm. He was also recognized for his excellent leadership skills and his ability to "show up" at big games.
After his playing career, Bradshaw became one of the sport's most celebrated analysts and hosts. Outside of football, Bradshaw has pursued a successful acting career, appearing in movies such as "Failure to Launch."
How old is Terry Bradshaw? His Age
Terry Bradshaw's age is 74 years old as of February 2023. He was born on September 2, 1948, in Shreveport, Louisiana, USA.
Terry graduated from Louisiana Technical University and was drafted number one by the Pittsburgh Steelers
Early Life of Terry Bradshaw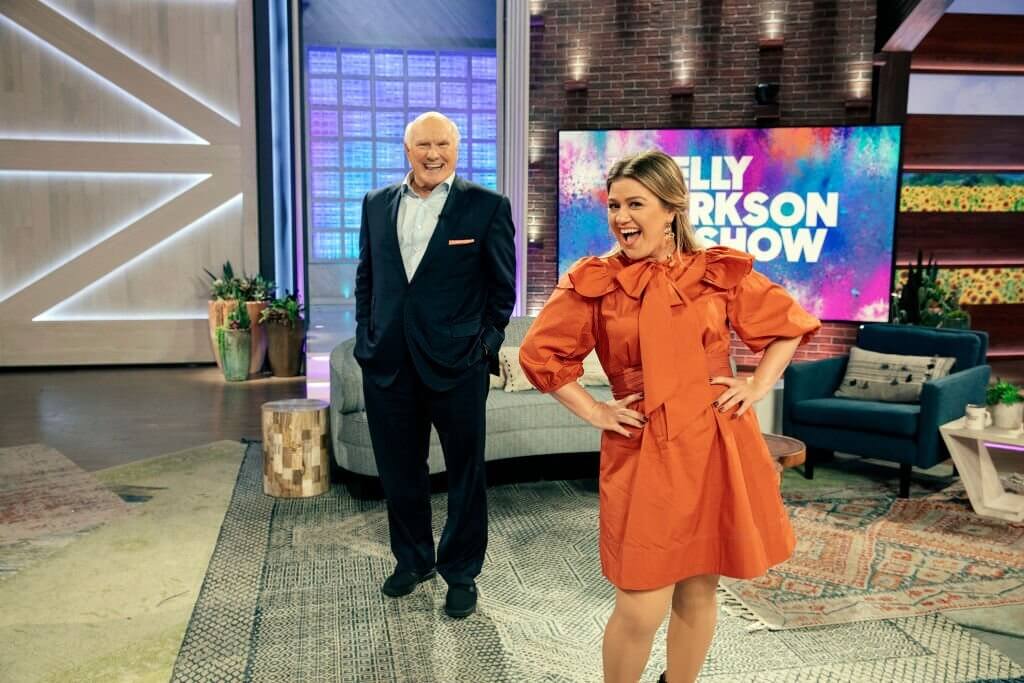 Raised alongside two brothers by his mother and his father, a US Navy veteran, Bradshaw created the goal of becoming a professional football player early in life.
After proving his potential in high school, Terry attended Louisiana Tech University.
Although he spent the first two seasons behind Phil "Roxie" Robertson as starting quarterback, Bradshaw got his chance when the former stopped playing football to focus on creating the Duck Commander company.
Robertson later became a reality TV personality who appeared on "Duck Dynasty."
Terry Bradshaw's Football Career
After gaining attention for his exploits at Louisiana Tech, Bradshaw was selected by the Pittsburgh Steelers during the 1970 NFL Draft.
After becoming the starting quarterback in his second season, Terry gradually adjusted to football at the professional level.
Terry led the Steelers to eight AFC Central championships and four Super Bowl titles.
In 1972, Bradshaw became famous for the "Immaculate Reception" pass during a game against the Raiders. It became one of the most renowned plays in NFL history.
In 1978, Bradshaw earned the title of Most Valuable Player. When the 80s came along, Bradshaw was in bad shape.
He required a shot of cortisone before every game due to a persistent elbow injury, but he still managed to play well.
Injury and retirement
Terry received surgery on his elbow in 1983. He famously heard a "pop" from the damaged arm after throwing his final pass.
This proved to end Terry's career, and he retired not long afterward. Bradshaw was named NFL Player of the Year by the Associated Press, "Sport Magazine" and the Maxwell Club of Philadelphia following the 1978 season.
In 1979, he shared Sports Illustrated's Man of the Year Award with Willie Stargell of the Pittsburgh Pirates. Bradshaw was inducted into the Pro Football Hall of Fame in his first year of eligibility in 1989.
In July 1997, he returned to Canton, Ohio, to serve as a presenter. It was when the late Mike Webster, his center on the Steelers' four Super Bowl title teams, was inducted into the Hall of Fame.
In April 2001, Bradshaw added yet another prestigious distinction when he was presented with the NFL Alumni's Career Achievement Award.
Terry Bradshaw's Acting Career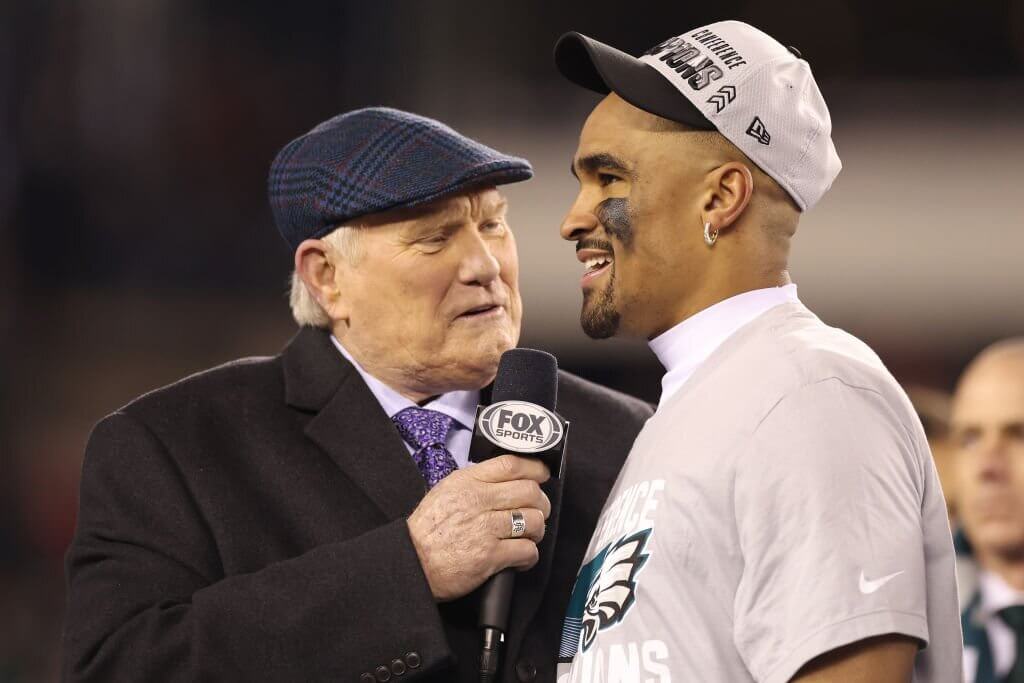 Bradshaw had been developing into a talented actor long before his football career came to an end.
He was frequently appearing in TV commercials during his playing years, and once famously appeared in an ad for shingles treatment.
Today, he is perhaps best known for appearing in ads for Tide detergent.
Outside of TV commercials, Terry has made cameo appearances in shows such as "Brotherly Love," "Everybody Loves Raymond," "Married… With Children," "Modern Family," "The Larry Sanders Show," and "The League."
He also booked a minor role in "Malcolm in the Middle." In addition, Bradshaw once hosted a series called "Home Team with Terry Bradshaw," although it was canceled soon after it began.
In terms of film, Bradshaw has appeared in movies like "Hooper," "The Cannonball Run," "Smokey and the Bandit II," "The Adventures of Brisco County, Jr.," and "Failure to Launch."
Towards the end of the 2010s, Bradshaw landed a major role in the NBC series "Better Late Than Never."
In 2020, Terry and his family started appearing in a brand-new reality show called "The Bradshaw Bunch." He was named 1999's Man of the Year by the Big Sisters of America.
Terry was named 2000's Father of the Year by the National Father's Day Council. In 2002 he became the NFL's first player to receive a Star on Hollywood's Walk of Fame.
Terry Bradshaw's Broadcasting Career
Bradshaw has been with FOX NFL SUNDAY since its inception in 1994, and his work on America's most-watched NFL pregame show for 26 consecutive years earned him three Sports Emmy Awards in the Outstanding Sports Personality/Analyst category in 1999, 2001, and 2008.
Super Bowl LIV was Bradshaw's ninth championship assignment for FOX, his 12th as a broadcaster and his 16th overall, including as a player.
In 2018, Bradshaw took on the new responsibility of hosting THURSDAY NIGHT FOOTBALL's pregame and halftime shows live from New York with Howie Long and Michael Strahan.
FOX NFL SUNDAY was inducted into the National Association of Broadcasters (NAB) Broadcasting Hall of Fame in April 2019.
Bradshaw joined CBS Sports as an NFL game analyst in 1984 and became a studio analyst on "The NFL Today" for four seasons beginning in 1990.
During his last two years as an NFL game analyst for CBS, Bradshaw served in an acclaimed partnership with play-by-play announcer Verne Lundquist.
Prior to his fulltime work for the network, he served as a guest commentator for CBS Sports' NFC postseason broadcasts (1980-82).
He appeared as a contributor on "Super Bowl Today" programs for Super Bowls XVI, XXIV and XXVI.
Terry Bradshaw Wife
Bradshaw's first marriage was to Melissa Babish, who was Miss Teen America in 1969. They married in 1972 and separated a year later.
He then married JoJo Starbuck in 1976 before separating once again in 1983. His third wife was Charla Hopkins, his family attorney.
The couple wed in 1983 and had two children before separating in 1999. Bradshaw's fourth and current marriage was in 2014 to his longtime girlfriend Tammy.
Who are Terry Bradshaw's daughters?
Bradshaw's third wife, family attorney Charla Hopkins, is the mother of his birth daughters, Erin and Rachel. Erin graduated from the University of North Texas in Denton, Texas, and is interested in Paint and American Quarter Horses.
Rachel graduated from Belmont University in Nashville, Tennessee, and appeared in Nashville (reality television series about young musicians trying to make) in 2007. She is the widow of former Tennessee Titans kicker Rob Bironas.
Terry's Mental Health issues
After he retired from football, Terry Bradshaw revealed that he was suffering from intense mental health issues throughout his career.
These issues included frequent crying spells, weight loss, insomnia, and crippling anxiety attacks.
These issues worsened after his third divorce. He believes that by speaking out about depression, he can help reduce some of the stigma attached to the condition.
Still, his anxiety attacks prevented him from ever returning to watch a Steelers game after his retirement. These anxiety attacks also caused him to miss team founder Art Rooney's funeral.
It was only in 2002 that he was able to return to the sideline.
How Much is Terry Bradshaw Net Worth?
Terry Bradshaw's net worth is approximately $45 million, while his annual TV salary is $5 million as of 2023. The man is into the real estate business and owns many properties.
In 2016, Terry sold his 12-acre residential property in Hawaii for $2.7 million. He sold his 4,560-square-foot onyx circular bar in 2019 and ranch for $1.6 million.
Another property in Bradenton was sold for $1.4 million in 2020. He buys planes for $4- $5 million for business purposes and resells them at a profit.
Also Read: Jaime Maggio Biography
How tall is Terry Bradshaw?
Terry Bradshaw's height is 1.92 meters or 192 centimeters which is equal to 6 feet and 3 inches. He is considered one of the most illustrious NFL quarterbacks in history.
The man's height gave him a massive advantage over his opponents throughout his playing days. Terry would use his height to strike the opponents forcefully.
HIs physique gave him great advantage in sports and his looks, which helped him in TV.
Also Read: Richard Simmons Biography
In Conclusion
The charismatic and energetic Terry Bradshaw is best known for his incredible and extraordinary performances in the world of American football.
Not just football, he showed exemplary performance in academics and athletics as well.
Beginning his selection in the Pittsburgh Steelers right after college, he brought fame and glory to his team, winning four Super Bowl championships.
With this, his journey of accomplishing his dream of making it big at the football field began. It saw a stupendous growth and soon he was among the most exceptional quarterback players in America.
Hope you enjoyed this article. Share with us your feedback in the comments section below.
We will soon be back with a new and interesting personality.
Next Read: Who is Fiona Bergson?