Tina Yong is not just your regular YouTuber, in fact, she's backed by close to almost 4 million fans. She's definitely a product of the social media revolution that created today's celebrity culture.
Tina proved that it takes personality and effective skills to build a strong and reputable online presence.
As she dominates in her social media, she also proves that anyone can succeed if they're dedicated to converting their dreams into realities.
Let's take a look and explore the life and career of Tina Yong and be inspired by her innovative online success.
Profile Summary:
Name: Tina Yong
Birth Date: 16 July 1990
Birth Place: Sydney, Australia
Age: 31 Years
Height: 1.57 m
Net Worth: Approximately $750,000 USD
Profession: Social Media Personality/Youtuber
Brother: Hoa Yong and Jimmy Yong
Relationship: Alfred Tran (In Relationship)
Nationality: Australian Residence: Australia
Who is Tina Yong?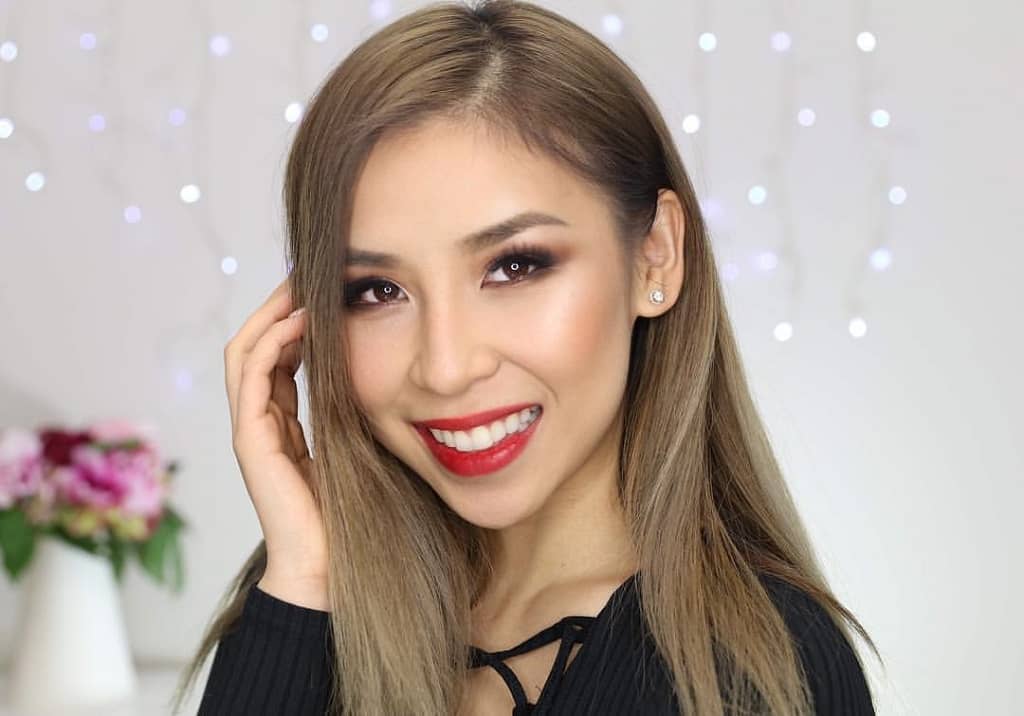 Tina Yong knows YouTube more than anybody . She started her online presence in 2013 and grew her brand and loyal followers. She's actually a product of the social media age.
She empowers women, her core audience to believe in themselves and go for their dreams.
At the heart of Tina is a young girl of Vietnamese origins who loves her family and who believes that family is everything.
Her social media career also expands to reveal her business skills.
Definitely there's more to her than the make-up videos she showcased in her channel.
She's a big dreamer with a warm personality who loves her audience and lifts their spirits in her every video and social media post.
Early life of Tina Yong
Tina Yong was born on 16 July 1990. She kept her parents life out of the public scene, although she did a video with her mother. This is because her parents separated and her dad has his own family. Tina has two brothers Hoa and Jimmy.
She spends quality time with her brothers who she also views as her close friends. Tina's family moved to Australia from Vietnam in 1990.
She has a close relationship with her mom, of and in her video she revealed that she speaks Vietnamese with her mom.
Her family inspires and kept her going. And this is probably the reason why as a social media personality, she can connect and influence her supporters.
Tina Yong Education
Tina Yong turned her educational endeavors around after dropping out of High School. She realized that she can pursue other fields but first she needs to work hard and saved for it.
She worked as a receptionist and this financed her tuition money so she can pursue her newfound interest of Graphic design.
And this is exactly the field she took in college.
And today, her degree in Graphic design enables her to venture her expertise not only in Hair and Make Up but also in the creative field of design.
She also had a Diploma in Beauty Therapy from The Australian Academy of Beauty Spa. She's Mask IV Certified at The Mask Academy, also based in Australia.
Tina Yong Career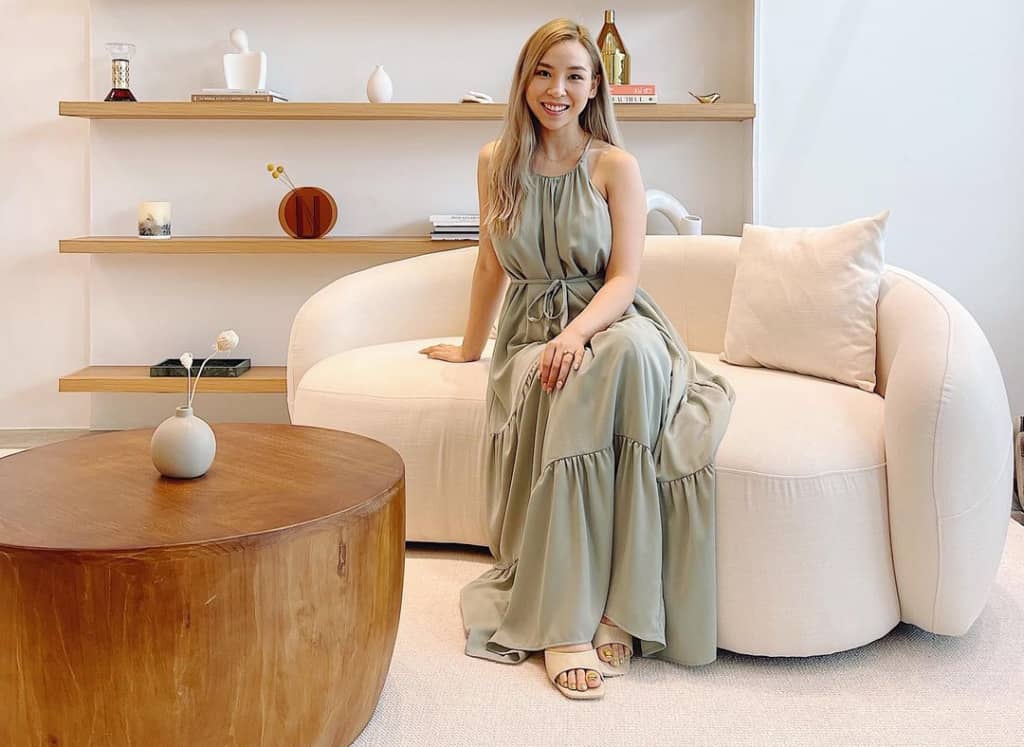 Tina Yong is technically a social media entrepreneur. This is something that's she's totally good at.
She's definitely an effective creative who built her online presence from the ground up.
In April 2014 she started the journey that made her a social media influencer and personality.
nd four years later she co-founded a Singapore-based company called Mark and Scribe. But by profession since 2012, she's an established Hair and Makeup artist.
Her makeup channel in YouTube are backed with millions of views. Another business venture that Tina's in right now is called Petite Cosmetics where the products are geared for the petite market.
She's also a graphic designer, truly her creativeness are all over the place.
Tina Yong Personal life
Tina Yong is engaged to Alfred Tran who, proposed to her on 15 May 2019 at Pier One Sydney Harbour. They have a pet dog named Koko and a toy poodle named Biscuit.
In 2019, the loving pair did various romantic photo shoots in Japan which her fans are predicting to be for their future wedding engagement.
Tina seldom talks about her father on her YouTube videos but she did a video with her mom. She maintains this aspect of her life to be private as her parents had separated.
She has two brothers, name Jimmy and Hoa.
As a social media personality, you can't help but wonder how she can keep her family situations away from the public eye. But so far, she's doing a successful job.
Family and career are definitely lines she drew on sands.
Tina Yong Net Worth
Tina Yong has a net worth of $750,000 USD. Her YouTube videos fueled her net worth.
Truly her beauty and lifestyle audience are responding to her exclusive content and brand identity she built from the ground up.
At the same time, she's engaged in two businesses, one of them is a gifts and accessories retailer called Mark and Scribe. This venture is based in Singapore.
And her other business is Petite Cosmetics with merchandise for the specialty petite market.
Social Media Appearance
Tina Yong is a social media influencer and entrepreneur. Her biggest audience originates from her YouTube channel where there's more than three million subscribers.
Let's check out her social media metrics responsible for fueling her popularity and establishing her online presence.
Instagram: More than 198,000 Followers
Facebook: More than 118,000 Followers
Twitter: More than 8,239 Followers
LinkedIn: More than 479 Connections
YouTube: More than 3.48 Million Subscribers
Physical Appearance
Tina Yong is 5 feet 2 inches taller in height, which is equilant to 157 centimeters or 1.57 meters. She has managed a nice physique with the help of her workouts.
Further, her weight is around 55 kg or 121 lbs. The famous youtuber has brownish hair with two beautiful black eyes.
Physical Appearance
Height
Feet & Inches: 5'2"
Centimeter: 157 cm
Meter: 1.57 m
Weight
Kilograms: 55 kg
Pounds: 121 lbs
The Bottom Line
Tina Yong is relevant in today's social media age. Her online presence, followed by millions of fans and supporters proved that her entrepreneurial skills are working.
In every episode of her YouTube videos, she revealed her hair and makeup secrets.
But her supporters also view these videos as Tina's generous act of kindness. Her videos became a platform for everyone to connect.
Her expertise not only improves one's looks but most importantly her videos promote a love of self, the most important form of love.
Her legacy will stay among her fans who every day through her videos are touched by her kindness and inspiring positive spirits.
Next Read: Who is YouTuber Alex Belfield? Read his biography & life story