Do you know that Tom Brittney took over for James Norton as Will Davenport in the hit television show Grantchester? Do you like the village of Grantchester and the Cambridgeshire clergyman's actions to find the culprit?
If you answered yes, you probably liked the main character, Will Davenport, a handsome young man.
Here in this article, we will discuss that handsome hero of the Grantchester series in a detailed manner, along with his life journey.
Who is Tom Brittney?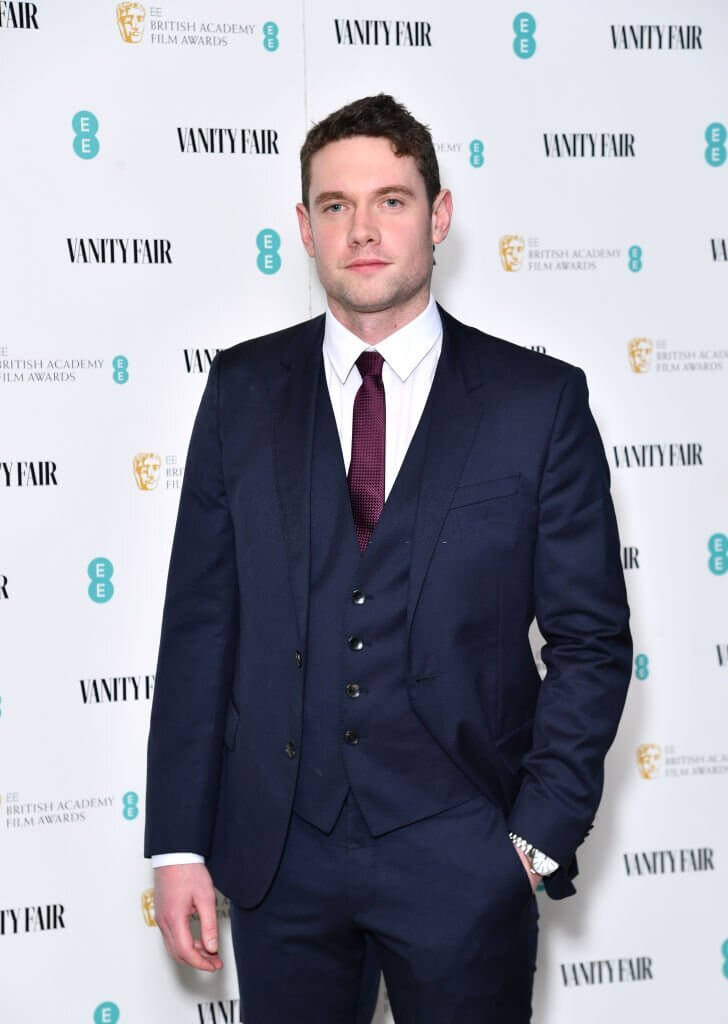 Tom Brittney is a British actor who rose to fame by acting in the role of Will Davenport in the ITV hit drama Grantchester.
Well, he is the new clergyman who replaced the actor, James Norton.
Here is the crucial thing: Will Davenport is the people's favorite character and usually they won't accept the replacement readily, but the audience has accepted Tom Brittney as their new Davenport.
Because if his acting skills were liked by millions of people
As it is a top-rated drama, an ever-changing update will be shared in the headlines of the news media outlets, and Tom Brittney got the chance to appear in all the television interviews, newspaper articles, etc.
And we would like to share one of his interview snippets after he got the lead role in the Grantchester movie.
"I am beyond excited. From the moment I heard about the role of Will Davenport, it was something I wanted more than anything."
"It's a real honor to join such a wonderful series with a loyal fan base."
In his interview, we can see his struggles to get into this role, and he has acted in many more films and television series; let us see that in the upcoming sections.
Early Life of Tom Brittney
Tom Brittney was born on October 26, 1990, in Gravesend, Kent, England.
His father's name is unknown, but we can see his happy face in Brittney's Instagram posts. In all those photos, Tom shared a sweet caption for his father.
His father, however, appeared to be very old, but fathers are always to be cherished regardless of age, and Tom has been doing his job.
Tom's mother, Lynn Brittney, is the book's author, and she is the one who trained Tom to be a great actor.
Brittney has one sister, Rose, who appears Asian, but neither Tom nor Brittney's parents are Asian. So, we don't know the exact relationship between Tom and Rose.
But he has the most extreme love for her sister.
Tom Brittney, after completing his high school education, decided to pursue his graduation at the Royal Central School of Speech and Drama in London.
Yes, he learned all the acting skills professionally.
In addition, Tom has had an extreme interest in photography; earlier, he even created a website to post his photos.
Tom Brittney Career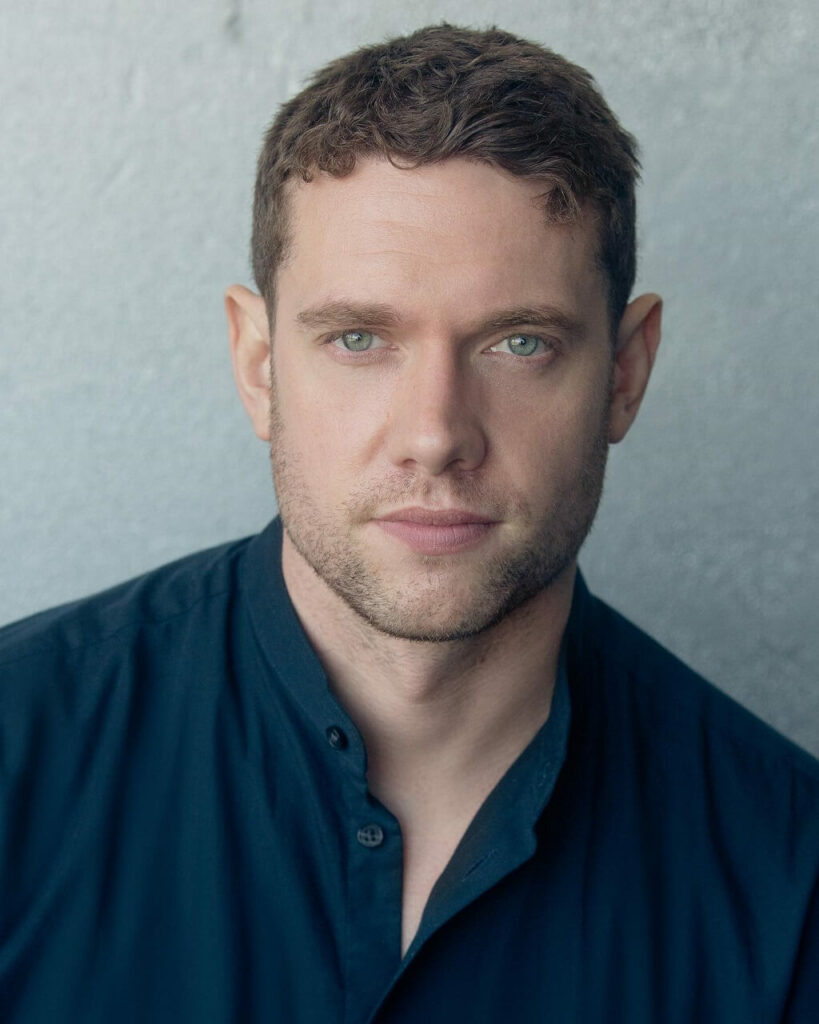 Tom Brittney started his career by acting in the daytime soap opera Doctors in 2013, and his first character was Ollie Rox.
Then he was cast in a series of television series like "Call the Midwife" (he played the character Jack Rawle), and in this series, Tom played for only one episode.
In 2014, Tom got to act in three different television series.
Pram face, the unknowns and causality; in all these series, he acted in only one episode, and Tom played the roles of Ben, Preston, and Lawrence.
In 2015, Tom Brittney got a fantastic chance to act in the television series "The Syndicate." He played the role of Tyler Mitchell and appeared in three episodes of that series.
Then, the following year, he got the chance to act in "The Five," a television mini-series; in this series, Tom's character was one of the most prominent in that drama.
Many people recognized his talent, which helped him land a golden opportunity. Do you know what his next big project was?
We'll give you the storyline; please try to guess the television series.
When a married combat nurse from 1945 mysteriously lands in 1743 and is forced to marry a Scottish warrior, how will her love survive between two men from the present and the past?
Did you guys' answer? Yes, it is outlander; we know that our readers are the brightest of the bright.
Tom Brittney played lieutenant Jeremy Foster for three episodes. And as he landed a more significant project, he gained more exposure in the entertainment industry.
In 2018, he portrayed Roger Lockwood in the television series "Unreal". He got the chance to act in eight episodes.
In 2020, Tom was cast in the film "Make Me Famous," playing the role of Billy, for which he received a TV Times Award nomination.
This year 2022, was the turning point in the career life of Tom Brittney; you guys already know that.
And yes, Tom got the chance to become a clergyman in Cambridgeshire. His fame grew exponentially due to his performance in the Grantchester drama.
Tom Brittney Relationship Details
Tom Brittney is currently single and is not dating anyone as he is more concrete about his career goals, but he was in some of his previous relationships.
In 2015, Tom dated an American lady for a few years, and then she dated a British illustrator, Katie Twendel.
Tom and Katie dated for a few years before splitting up because things weren't working out.
After that, Tom Brittney doesn't involve himself in any serious relationship.
If he updates his relationship status, we will definitely update this section.
Also Read: Veronica Bastos Actor Biography
Tom Brittney Net Worth
Tom Brittney's net worth is estimated to be around $1 million by 2022. He has been acting as a supporting actor all these years, but now he has become the lead star. Thus, he will earn many more millions in the future.
And we couldn't find his last year's net worth value or his usual annual salary. There are numerous internet rumors about his net worth, but none of them appears to be true.
Also Read: Carlo Marks Actor Biography
Tom Brittney Physical Measurement
Tom Brittney is a handsome clergyman who has already captured the hearts of many people with his stunning looks.
He is tall, about 188 cm, 1.88 m, or 6 feet 2 inches. And he weighs around 76 kg or 167 lbs.
He has light brown hair and grey pupils in his eyes; all of his physical characteristics should be highlighted and praised.
End of the story of our clergyman! For more information, readers can follow him on Instagram at @tombrittney.
Do you like this article? Then kindly give it a thumbs up.
Next Read: Freddie Carter Actor Biography